So it's almost been a year since I found this Jeep, and I am just about to start on some fun things. I figured I would make a build thread now.
The original thread is
HERE
and shows all the fun stuff we did to get it running, cleaned up, etc.
Last February/March:
Which now brings us to tax return 2013, which gives me a hefty budget to play with.
On the list so far:
-Rusty's offroad 3.5 inch lift (new rear springs, HD front coils, 4 shocks, all new bolts, new steering damper, stainless brake lines)
-Aussie locker
-Wheels with 31 inch tires
-A trailer hitch (why don't all Jeeps come with one?!)
-New headlights because stock ones suck
-Some kind of Safari rack
-Hella lights on the front bumper
Lets mark of a few things already:
-Hella lights, acquired from a local friend
-Wheels and tires. My friend found these Canyons with brand new General Grabber AT2's on his local VT Craigslist for $400
He got right to work breaking them down to refinish them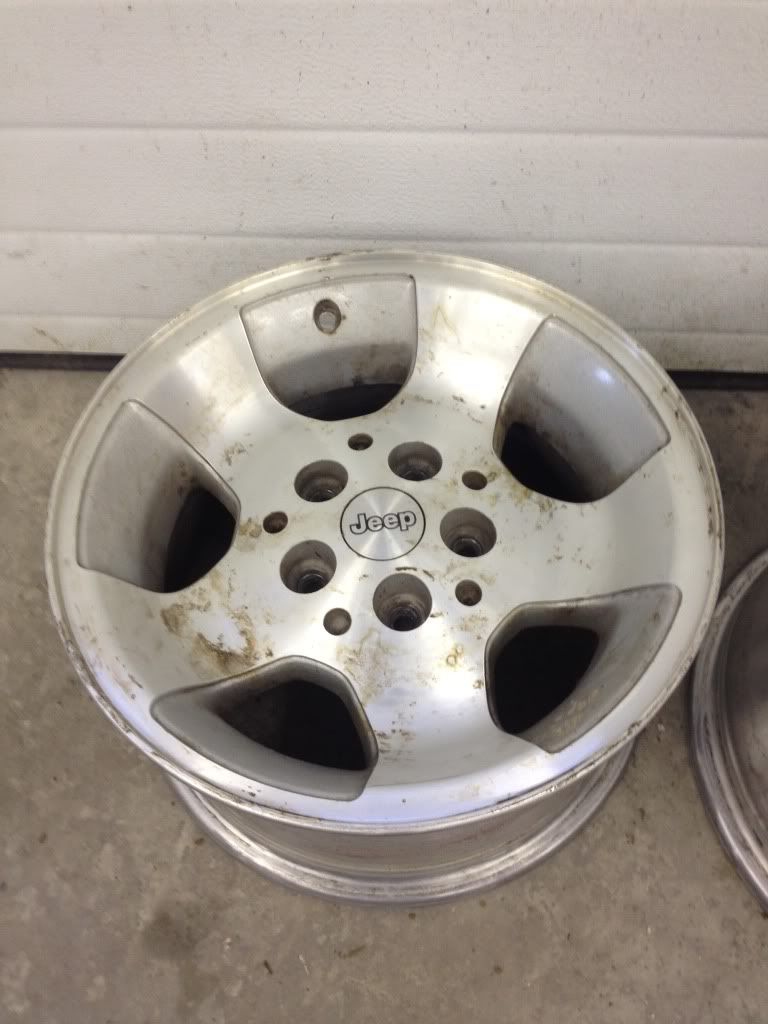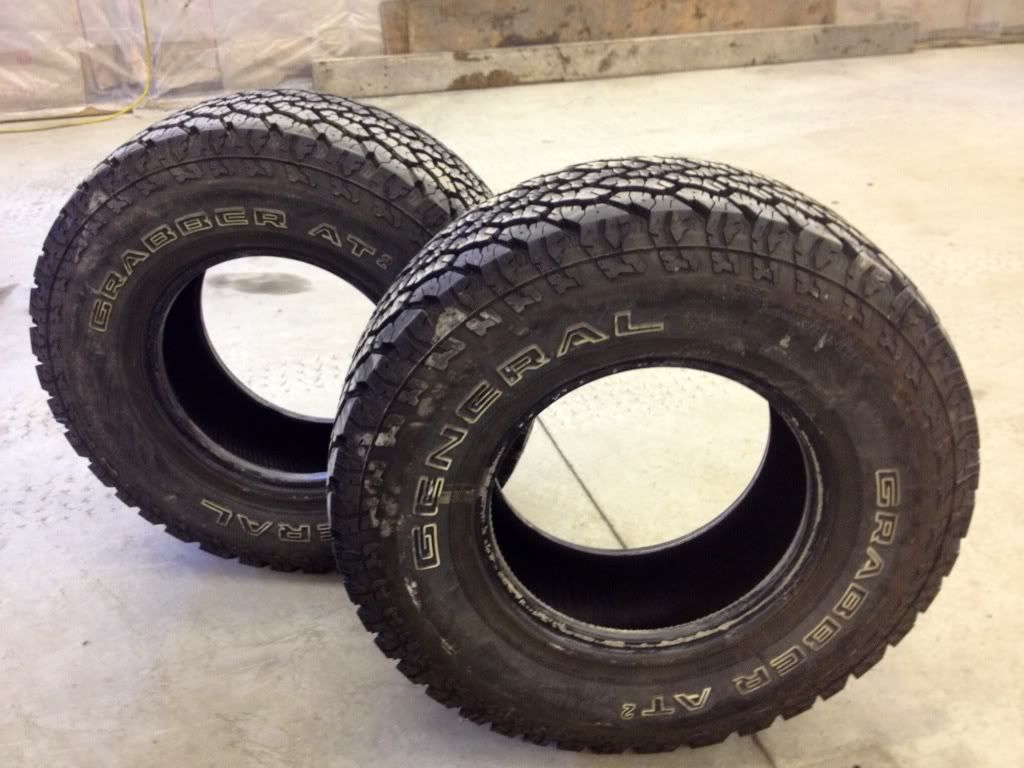 After some sanding and grinding of the curbed up lips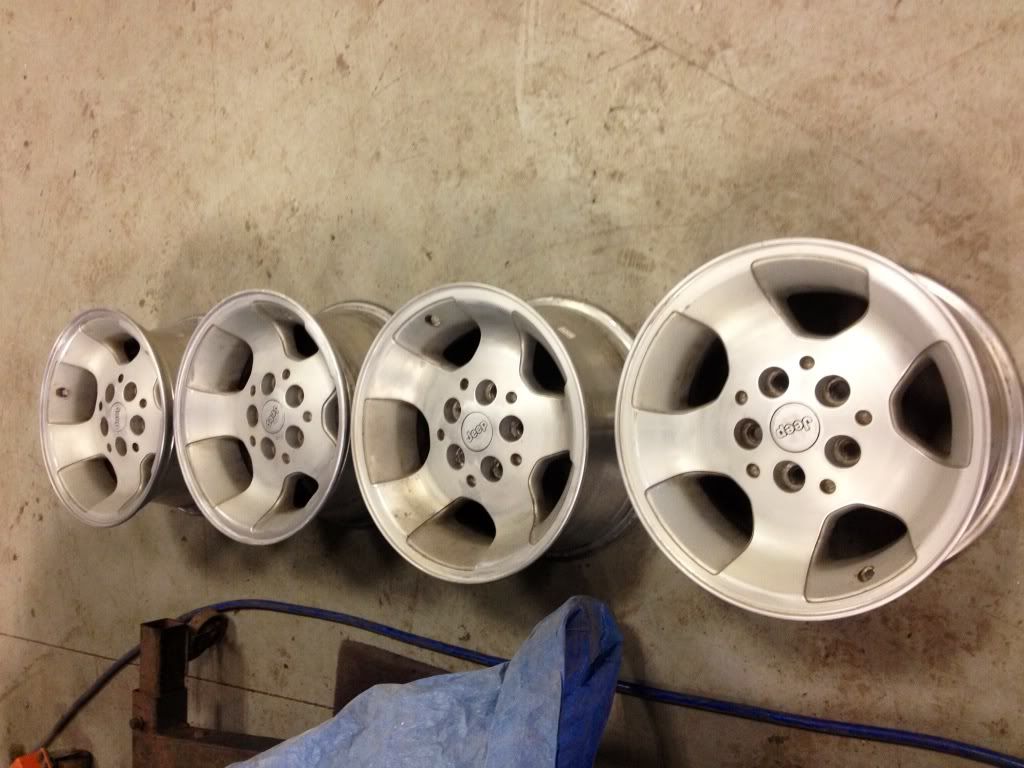 First coat, primer
second, third, fourth coats, gunmetal VHT wheel paint
Final coat, clear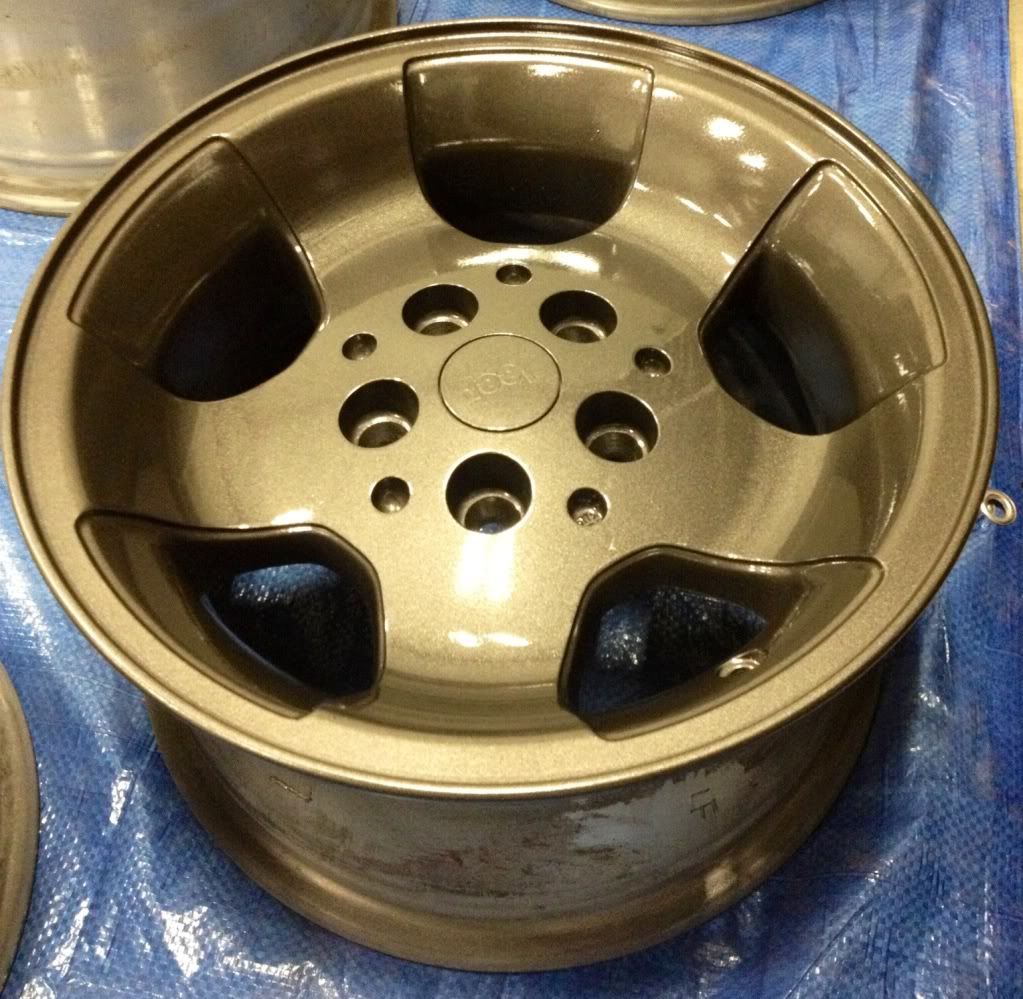 That's it for now, until the tax return hits the account. I will update as we do the lift and other stuff.
Thanks for looking!