This was my previous Jeep I sold.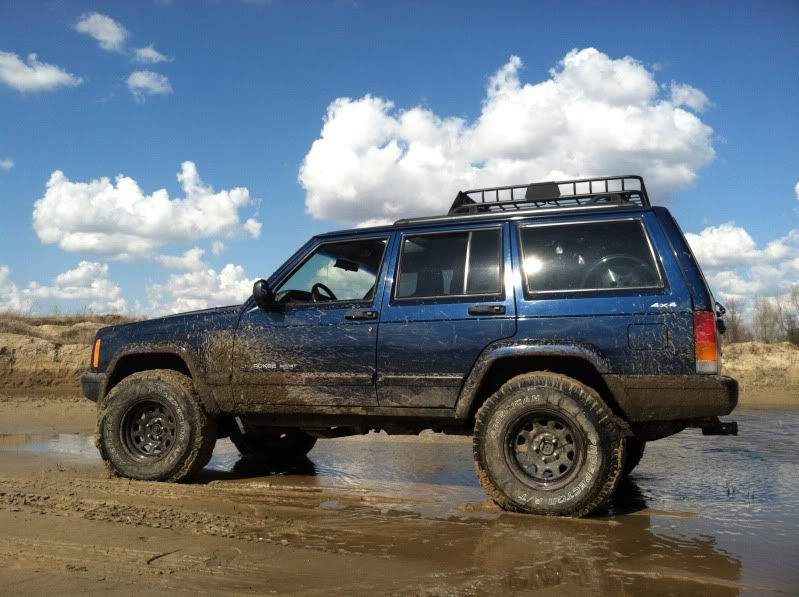 Build thread
http://www.jeepforum.com/forum/f177/...awler-1017828/
The blue 00 was a 150K 3" lifted commuter with a fresh 4.0 crate motor from Mopar.
I loved it but the new engine caused my MPGs to drop from 18 highway to 12.
This became an issue when I got a job 50 miles away from home. The commute was killing me.
I tried to keep it by buying a low mile Chevy Cavalier gas saver.
It immediately puked a waterpump. Then a PS pump, then the rack then it was CELs lit up like a disco.
The Crapalier broke the bank and I had to sell my gashog XJ to buy something more frugal and reliable.
I scored a 2004 Crown Vic cop car and my Jeep days were over, or so I thought…
Two months ago my wife's stocker 01 puked it's 0331 head.
We parked it and I bought her a low mile Trailblazer.
I took her busted 01 as a partial compensation.
The 01's roof leaks and the engine is so rusty I can't put a new fanbelt or PS pump on it.
I was debating building it up but I fell into a deal on my buddy's 99XJ (no more 0331 heads for me)
For $1400 I grabbed this up. 250K miles but runs like a champ.
It comes with two new rear shocks, an SYE still in the box, two 32" BF Goodriches and a few other parts.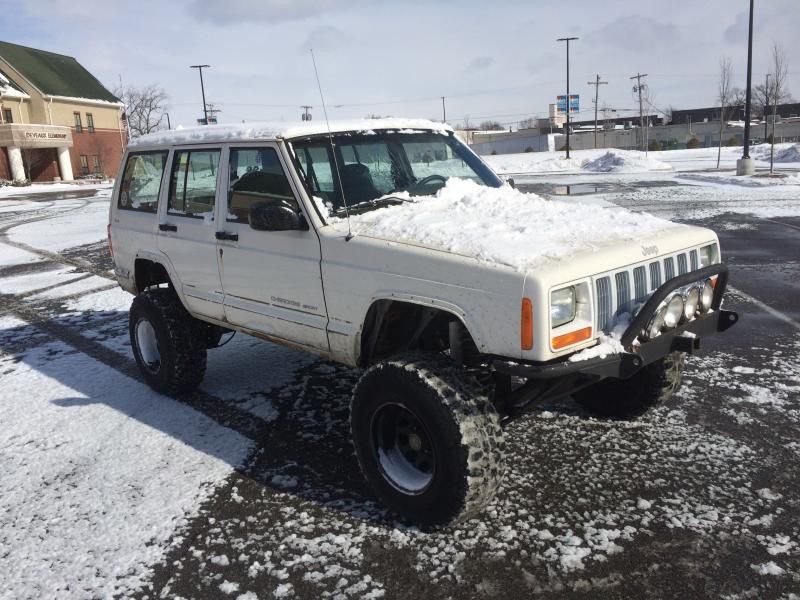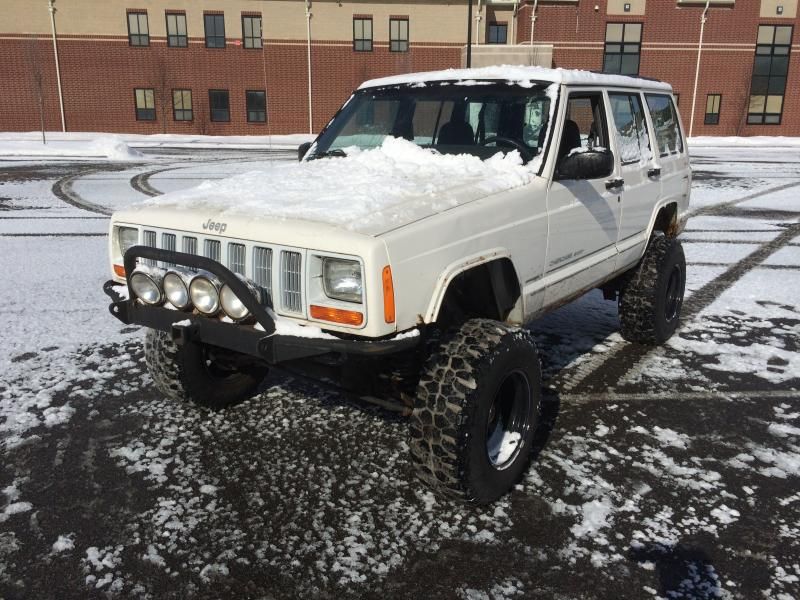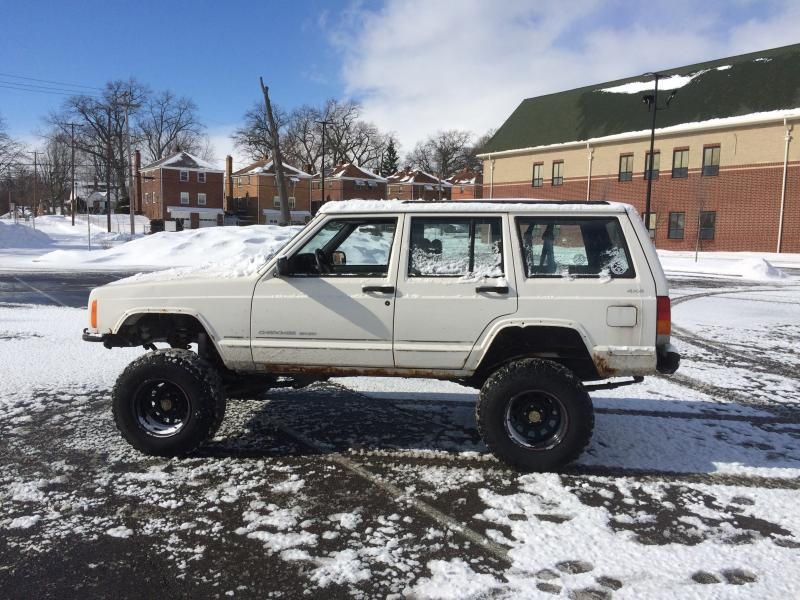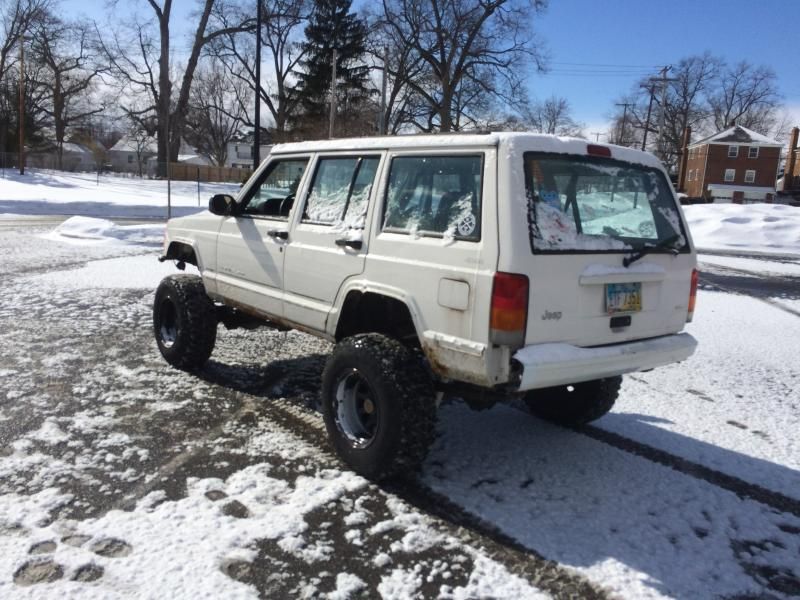 It needs:
•*Brake lines, pedal is super soft
• The sway bar reinstalled
•*QDs
•*Fans reinstalled (has electric fans rigged up)
• PS pump
• PS box
•*The rear hatch latch replaced
•*Front seat
•*clockspring
•*a good cleaning
I have nearly everything I need for the repairs from the 2001.
The 01 still runs good, just eats coolant and will overheat.
I plan to use the block when this one finally dies.
The lift is a mixed bag
3" leafs, shackles and blocks.
The blocks have a T welded to the top to distribute the load somewhat.
I have no idea what I'll do to delete them yet.
I'm not sure if deleting and dropping the front 2" will work with the long arms or keep it at 6.5" and sort put the rears.
The PO ran it on the highway all the time and said the long-arms made a ton of difference in stability.
I have no idea what I need to do to get a front swaybar back on it at this height