Got my RC shackle relocators installed along with a 1.5" spacer. I swear it went up more than 1.5" all around though, feels insanely tall now and I kinda wish I had 35s instead of the 33s. I'll get used to it though lol
I have no idea how I used to work on Jeeps on the ground, I could never do suspension work on the ground again after having lift access. It's always in the back of my mind what a benefit it is when I think about quitting my job.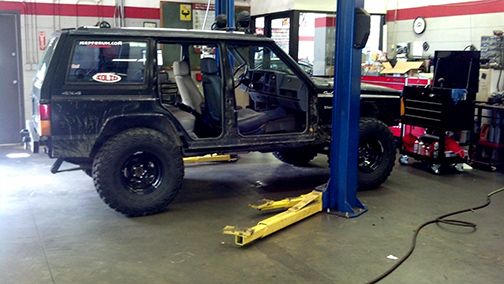 Of course I broke the first shock part I touched. Barely torqued it and it snapped right off at the threads. Had to cut the whole stud off and weld a new one on. Luckily I wasn't using one of the bolts from the RC kit and it worked out perfect. It's a damn good thing I can weld or I'd have been kinda screwed.
Anyway, here's how it's sitting now. Doesn't feel quite as wide as it did anymore either.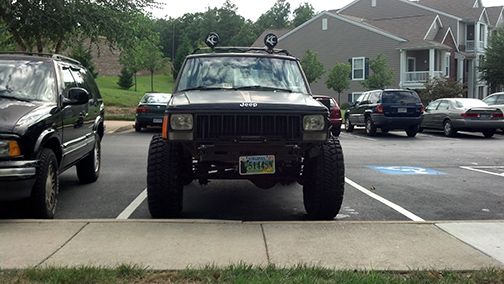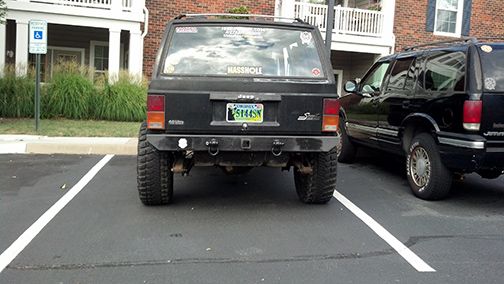 I was hoping fixing the shackle angle would take some pressure off the leafs but they're still sagging more than I'd like. Gonna have to get my 8.8 finished soonish so I have an excuse to replace them.