Registered User
Join Date: Aug 2013
Location: Sacramento
Posts: 10
Project Honey Badger
---
Welcome to my build thread, below you'll find a copy and paste of my build from another forum. I'll add to this one as I do things to my jeep. I got the name Honey Badger from my buddies because it looks like a honey badger and because of how i beat the crap out of it and it takes it, pretty much "it doesnt give a ****".
=========1/1/13==========
Hows it going everyone heres my 2wd (once)luxury XJ build. Why 2wd? Because at the time I never knew about 4wheelin and jeepin' also it was a steal for the price. Also it would be an accomplishment if I could convert it.
I got her off of craigslist for a couple hundred with 130xxx miles. Wouldnt start but with a little TLC my brother and I got her running.
Original Specs:
1996 Jeep Cherokee Country, L6 4.0 HO, 27 spline 8.25 Rear
====================================
What she looked like when we first got her:
=========12/11=====
Now:
=========8/31/13======
================================================
One of the first things I did was put a 2" budget lift on, then got a rear bumper from a swap meet.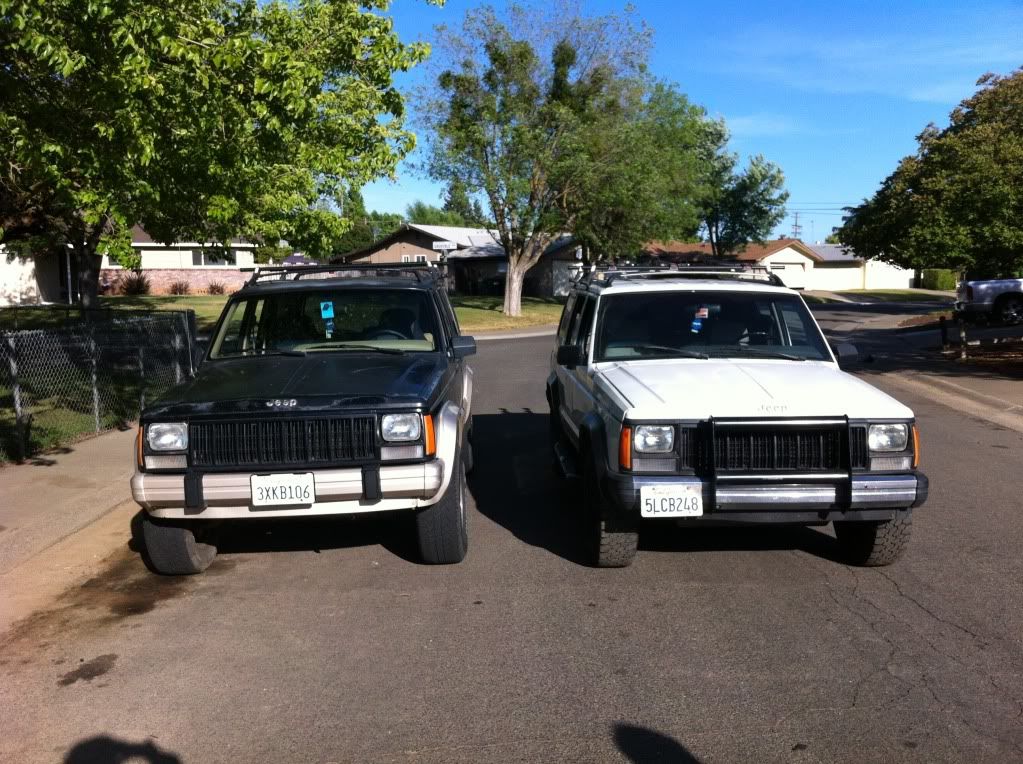 Added 4x4 lights and added a front grille guard: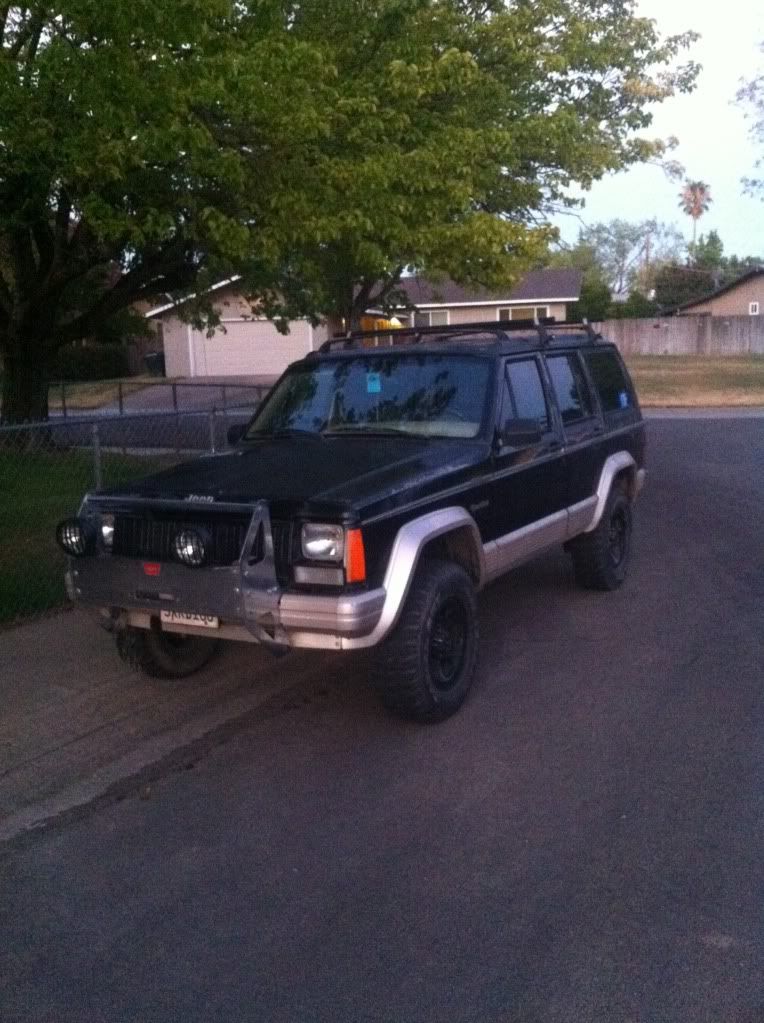 One day with my club at PC I decided to jump it:
Better yet for your entertainment here's the video...
http://www.youtube.com/watch?feature...&v=KQBvvW1Xhig
After that little stunt, I ended up blowing my airbag, bending my front "axle" if you would even call it that. So it was time to fix it because it was my DD.
Since I was converting it anyways I thought I might as well drop a real front axle in since I had to do it anyways, and might as well install my 4.5" lift I got from a buddy of mine. Also I added a cb radio and antenna, beefier LCA's, and removed that horrid front grill because it did more damage to my MPG and engine temp. than anything.
Then I decided to take off my flares, add rock sliders, JKS Quick Discos, and black it all out because the golden trim that comes with the country edition is horrible.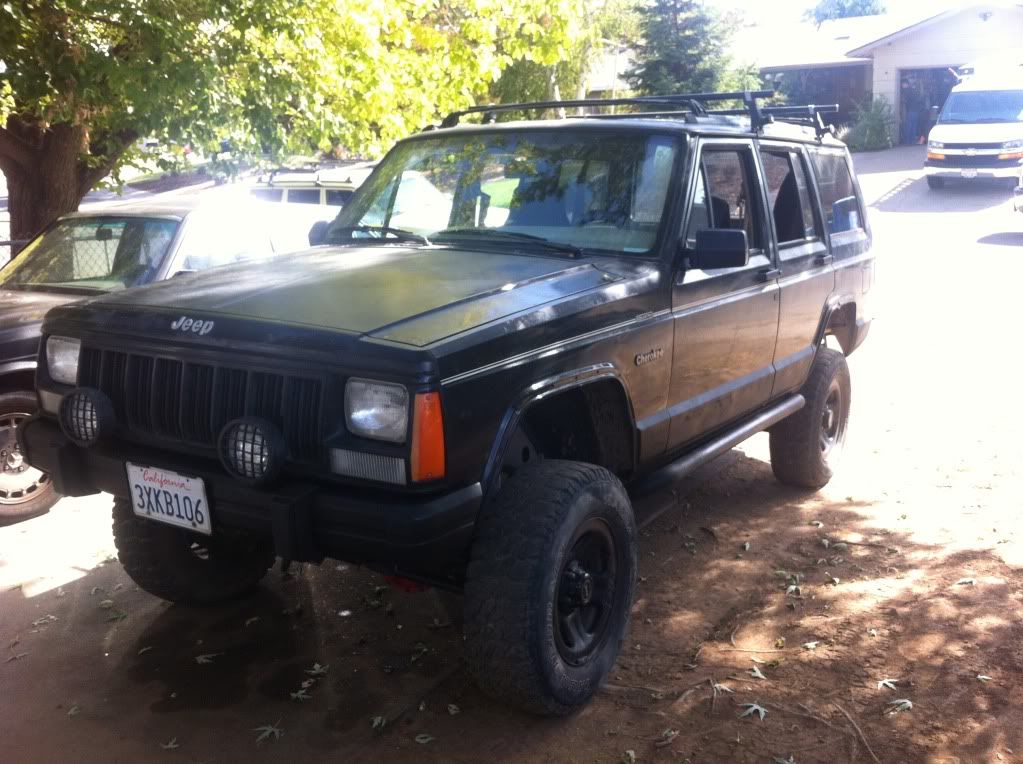 Put on some nice 31" Duras's from sneakyjap, homemade roof rack, painted diff cover red for looks: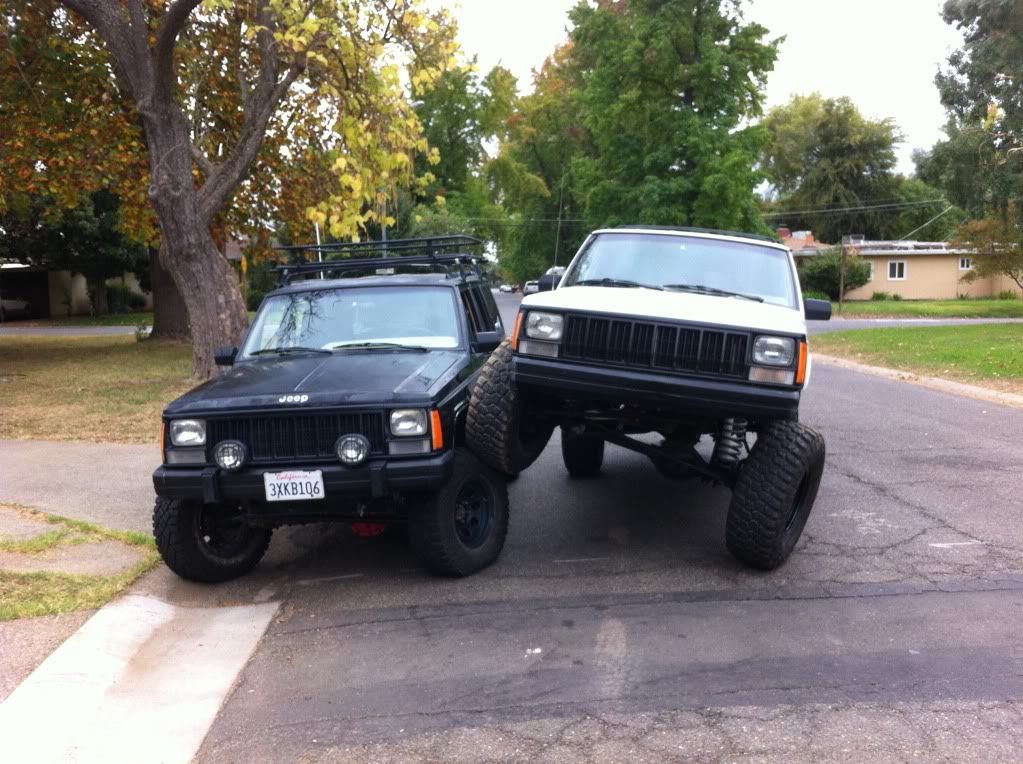 Removed bumper corners
4X4 conversion SOON TO COME...hopefully
========12/7/12========
-Got all the stuff I need for my 4x4 conversion!(yay!)
-Trimmed Front fender
-Bought SYE kit (not installed)
-RE Brake-line extensions(not installed)
-Cut front fenders
-Degree shims(to fix trans leaking issue for now)
-Con-ferr roof rack(not installed)
-2 CV drivelines for $40 o_o
-removed entire carpet
-Added Flowmaster 40 Series
-TEETH(GRRRRRRR)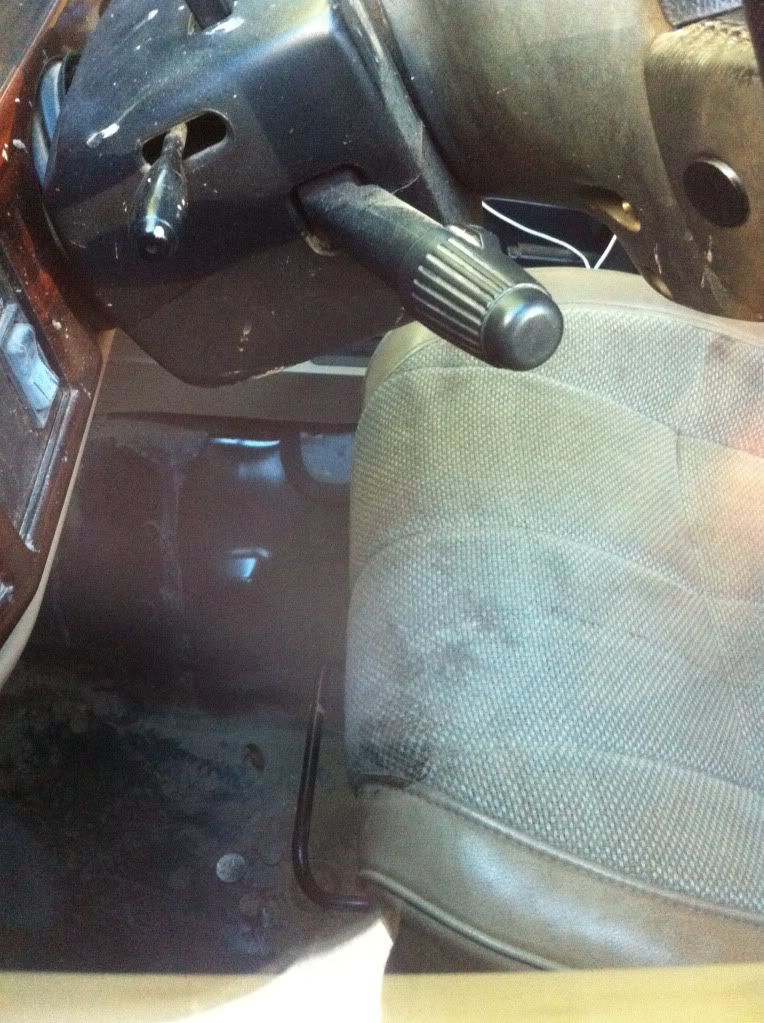 =============12/31/12===============
Well fella's the time has come for my biggest update yet, 4WD conversion! I'll let the pic's speak for themselves. A good way to end the year. Thanks to all who helped
Also added:
-Con-fer rack
-JB Conversion SYE
New RockKrawler adj u/l control arms.
Got tires balanced
Changed motor mounts
HD shackle relocation and shackles (not installed yet)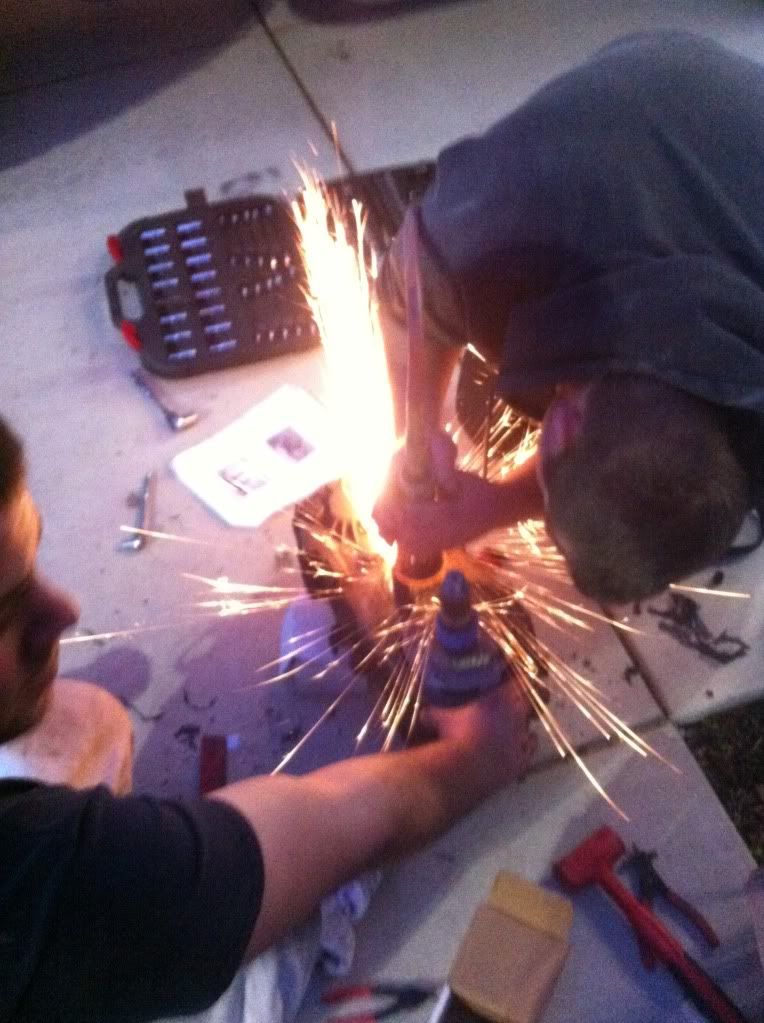 =======================
-Installed HD offroad shackle relocator
(Three things about these I dislike, 1) my old aftermarket shackles wouldnt fit after shaving most of the bushings off. No big deal since I had JKS ones in the mail, 2)Got the JKS ones in the mail and still had to shave a good amount of bushing off then the third and final the damn bolts HD supplies you dont even fit inside the metal sleeve, at this point I went over the wall with rage luckly I went to Home Depot and they had the same exact bolts but a bit smaller and they fit PERFECTLY! Other than taking me an hour and a half longer than I expected great product, love it!)
-decided to mess with the burnt out light under my hood and found a random light in my garage and it fit!
(Ignore the tank dent lol)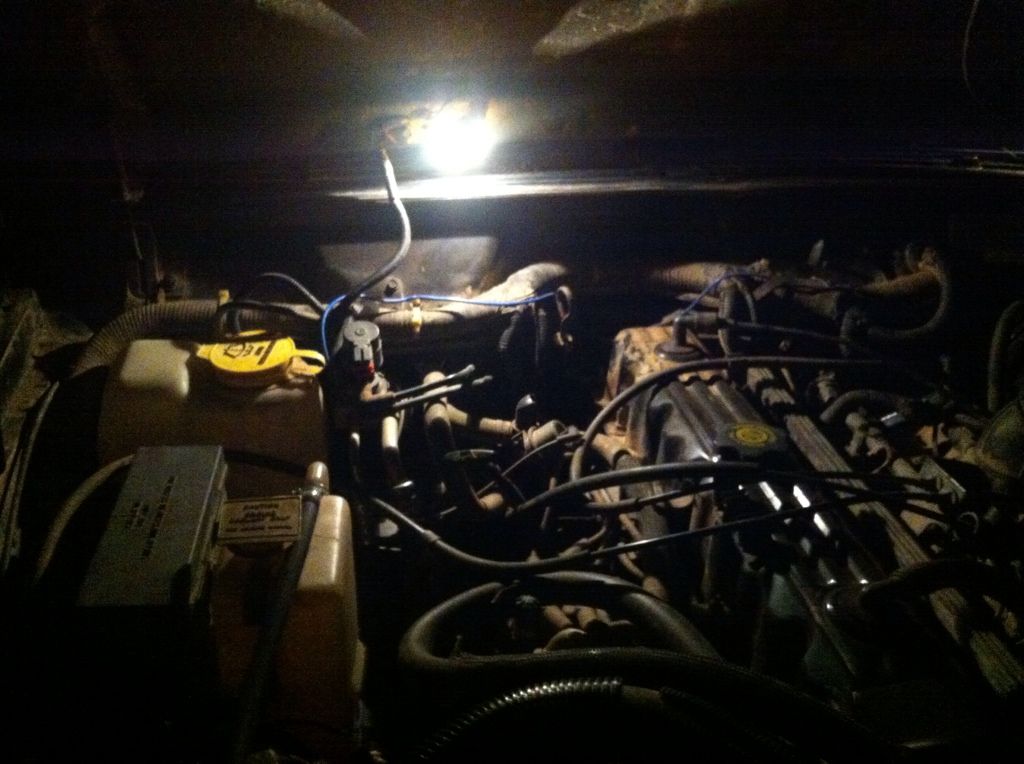 ---
Last edited by SacXJguy; 08-31-2013 at

02:10 AM

.
Registered User
Join Date: Aug 2013
Location: Sacramento
Posts: 10
==============6/13/13=====================
It's been a while since ive updated my build...heres a summary of whats happened, I've upgraded, flopped it, and got in a car accident. Aside from that its been pretty smooth.
Heres a list of things i've done:
-33" KM's (Thanks Atmos)
-29 spline trussed 8.25 swap
-Ruff Stuff D30 Cover (Atmos)
-Front Locker(Atmos)
-Military Wrapped leaves for added 1-2" lift
-Relocated Shocks
-Herculiner Floors
- Tore out headliner
-Yellow coils
-All new tie rod ends
-Doorless
-trimmed fenders
Heres some Pictures in no particular order: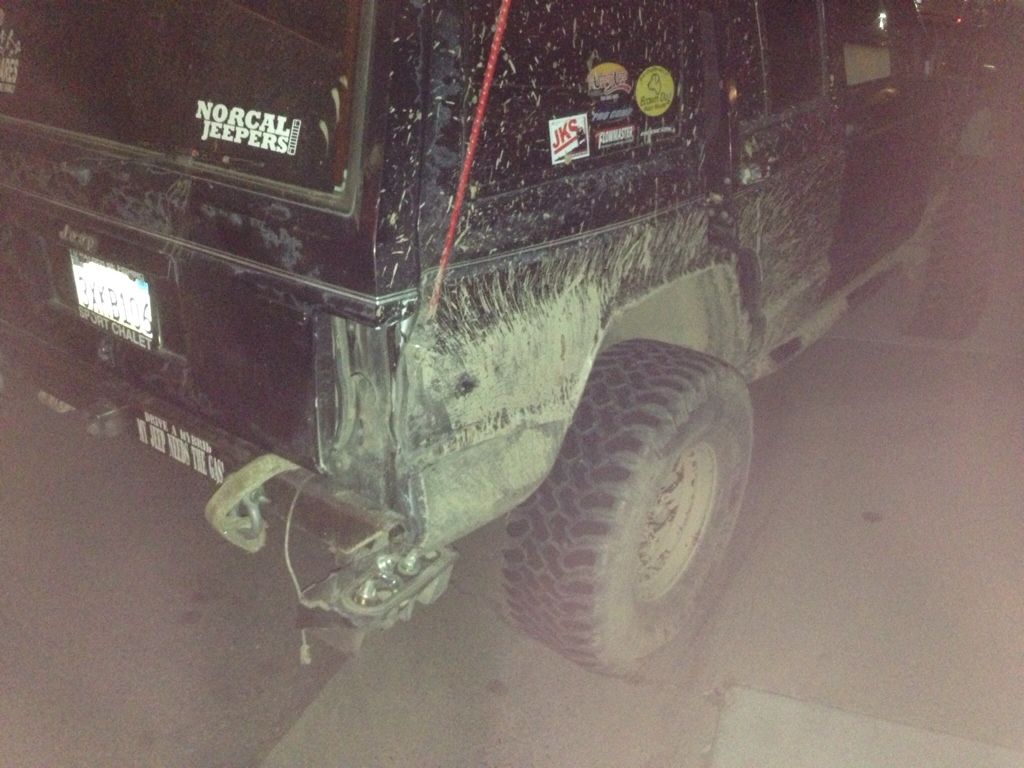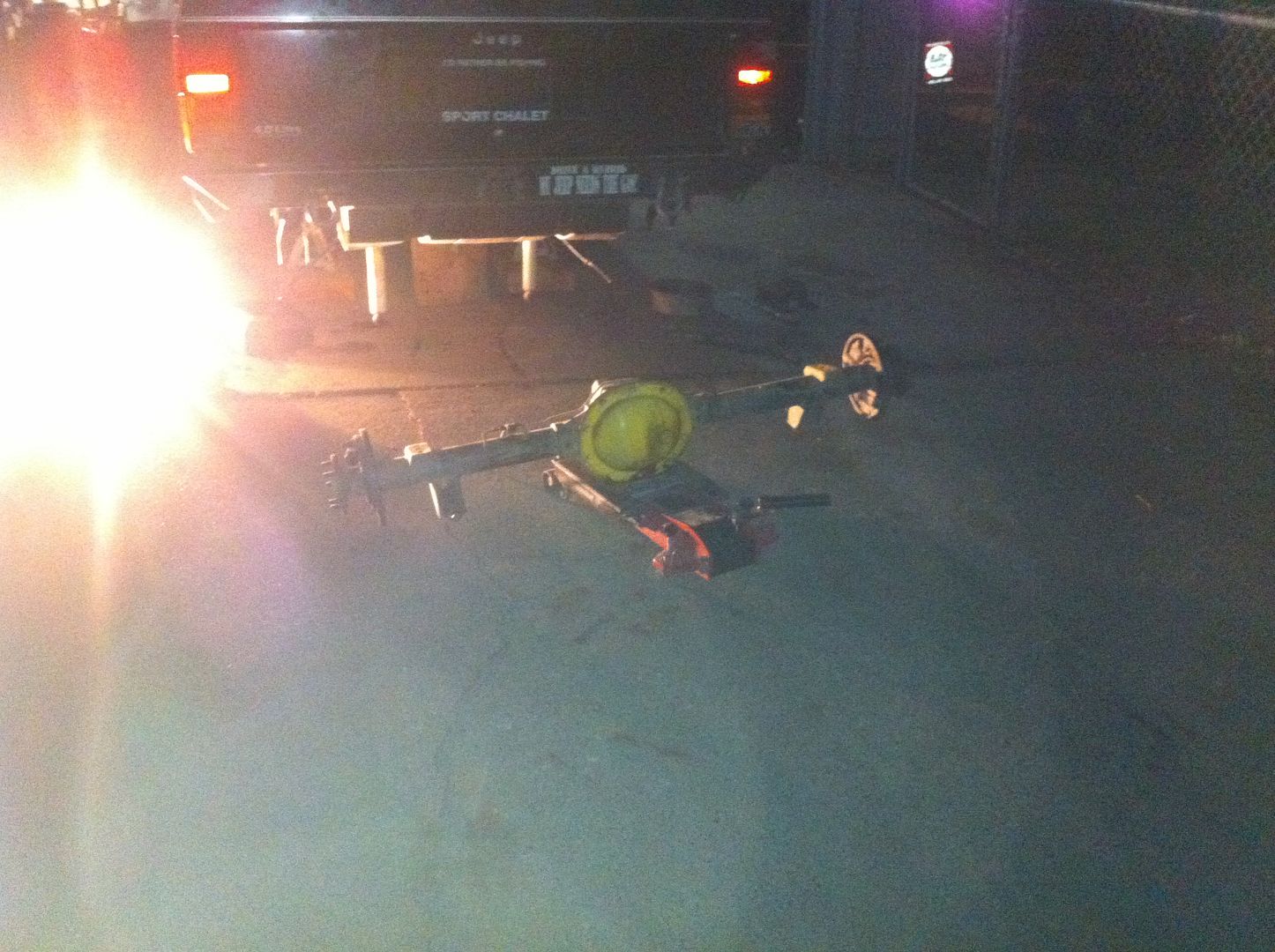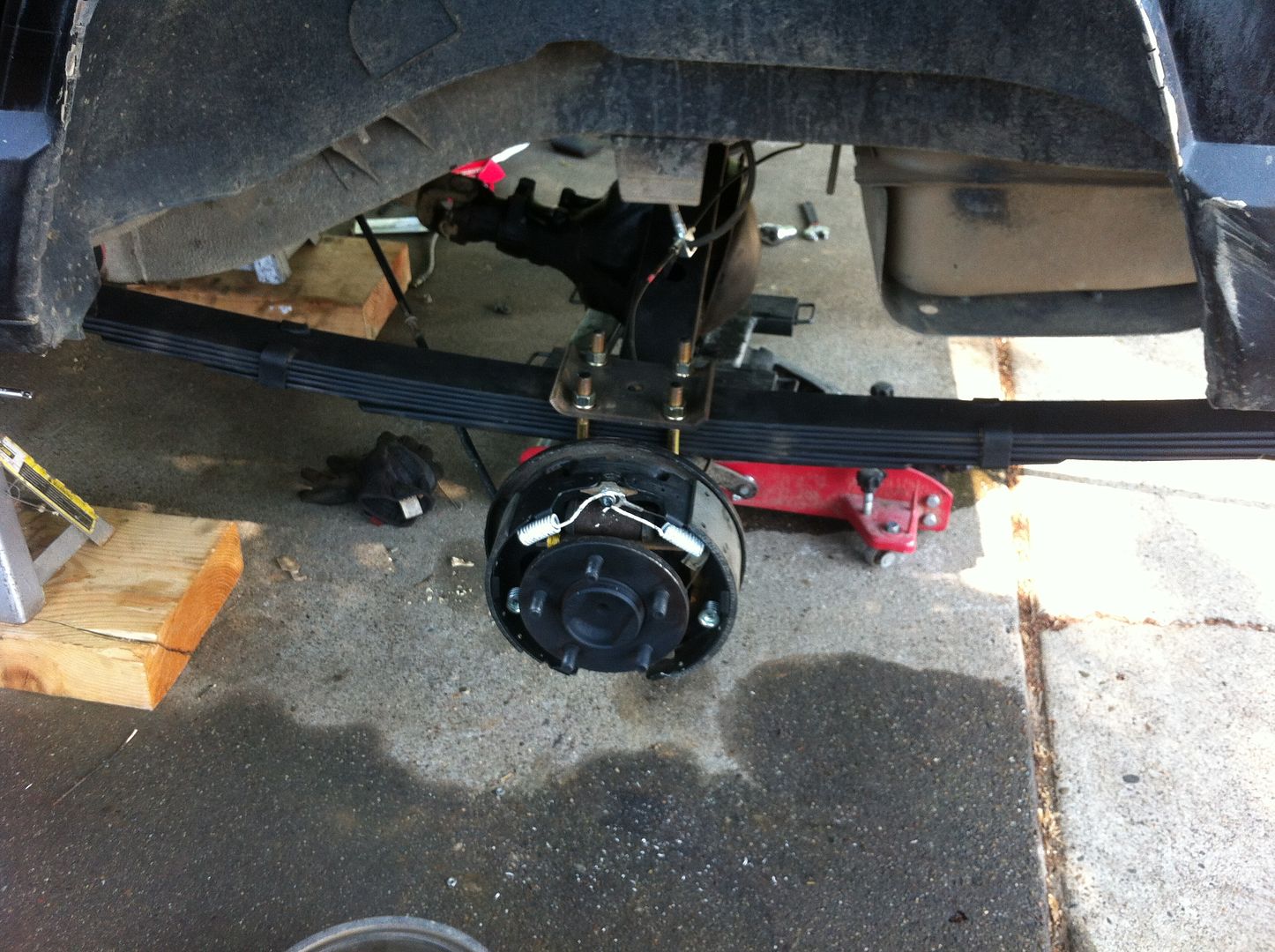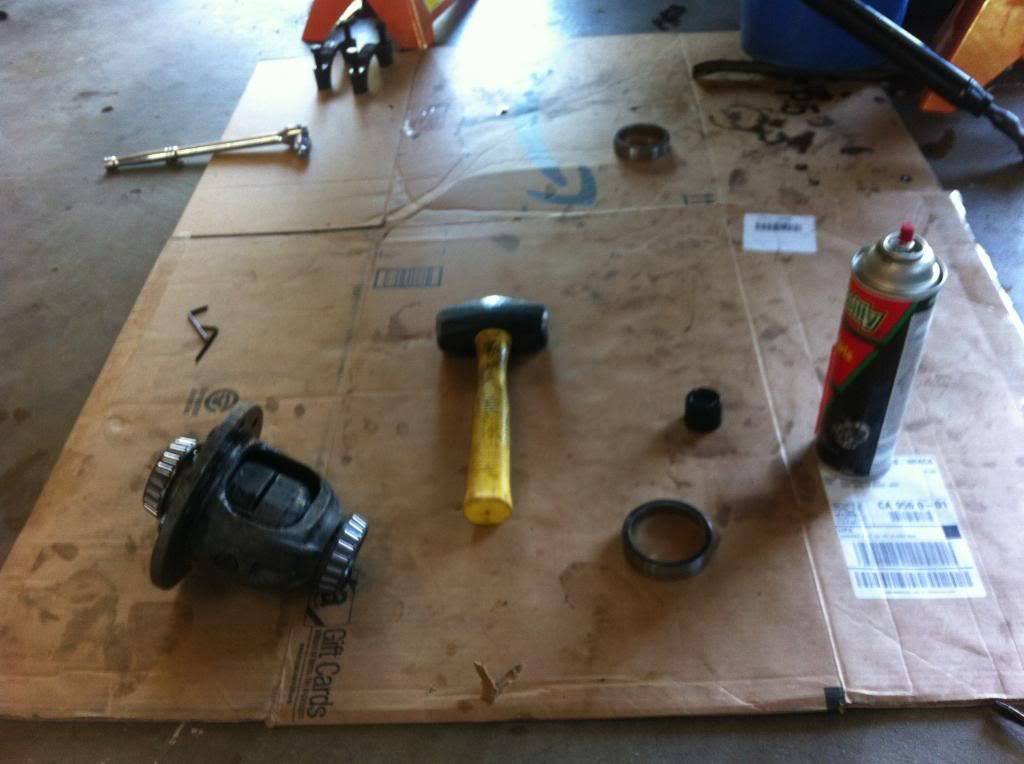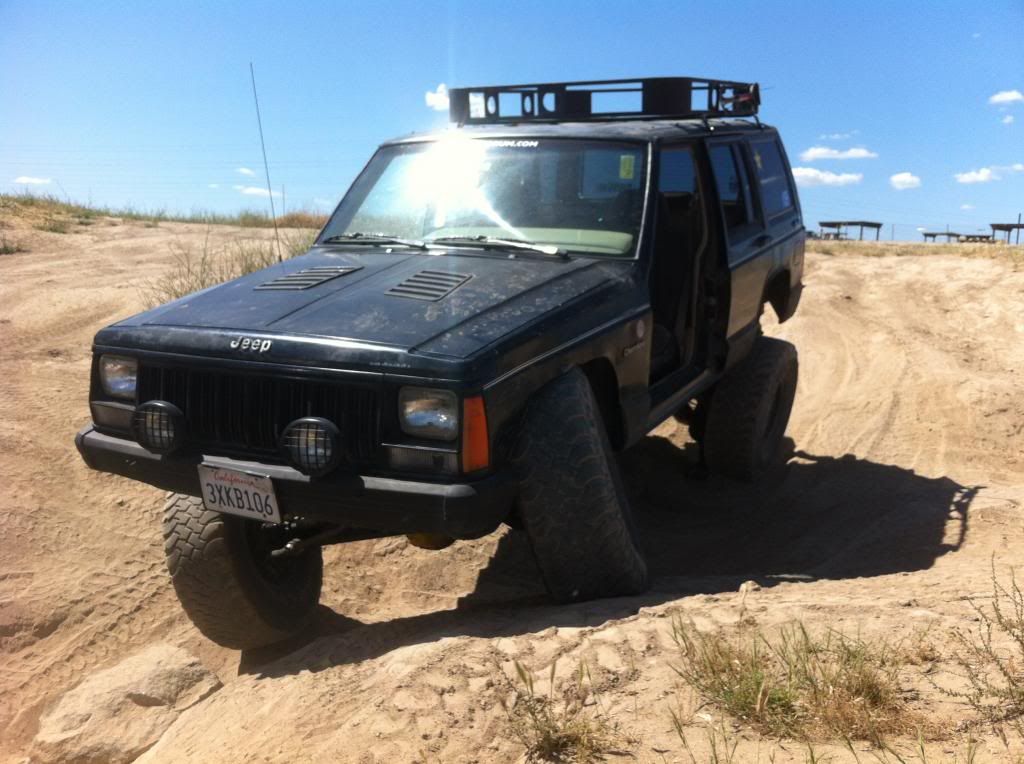 ======7/20/13==============
Update:
Got all preparations done just before the rubicon
It performed amazingly, no issues whatsoever just trail damage.
- wrangler gas tank skid cut to fit xj
- non disco axle
-ruff stuff diff cover & locker swapped
-Renix knuckles swapped
- abs shafts w/ full circle clipped 760x ujoints
- homebrew frame stiffners
- sliders welded instead of bolted
- zj trans cooler
- ooga horn 8)
- removed front bumper
-cut and fold rear quarters
===========8/08/13=========
-Desert Tan Rattlecan
Registered User
Join Date: Oct 2009
Location: Florida
Posts: 273
Nice progress. I too have tackled the 4wd swap.
---
98 XJ 4x2 to 4x4 converted
Registered User
Join Date: Nov 2009
Location: Leitchfield, KY
Posts: 5,395
Looks like a nice setup overall, and glad to see someone putting their Jeep to good use! That desert tan looks good too, thats the route Im going when my factory paint gets totally jacked up.
---
- '88 MJ Pioneer -
Build In Progress
- '04 Sierra Z71 Crew Cab -
Daily/TowPig
Registered User
Join Date: Jan 2012
Location: Tulsa
Posts: 851
I too got a 1996 cherokee country, and re-did the 4wd it was toast... fun stuff. nice jeep!
Currently Active Users Viewing This Thread: 1

(0 members and 1 guests)
Posting Rules

You may post new threads

You may post replies

You may not post attachments

You may not edit your posts

---

HTML code is Off

---