Project Honey Badger
---
Welcome to my build thread, below you'll find a copy and paste of my build from another forum. I'll add to this one as I do things to my jeep. I got the name Honey Badger from my buddies because it looks like a honey badger and because of how i beat the crap out of it and it takes it, pretty much "it doesnt give a ****".
=========1/1/13==========
Hows it going everyone heres my 2wd (once)luxury XJ build. Why 2wd? Because at the time I never knew about 4wheelin and jeepin' also it was a steal for the price. Also it would be an accomplishment if I could convert it.
I got her off of craigslist for a couple hundred with 130xxx miles. Wouldnt start but with a little TLC my brother and I got her running.
Original Specs:
1996 Jeep Cherokee Country, L6 4.0 HO, 27 spline 8.25 Rear
====================================
What she looked like when we first got her:
=========12/11=====
Now:
=========8/31/13======
================================================
One of the first things I did was put a 2" budget lift on, then got a rear bumper from a swap meet.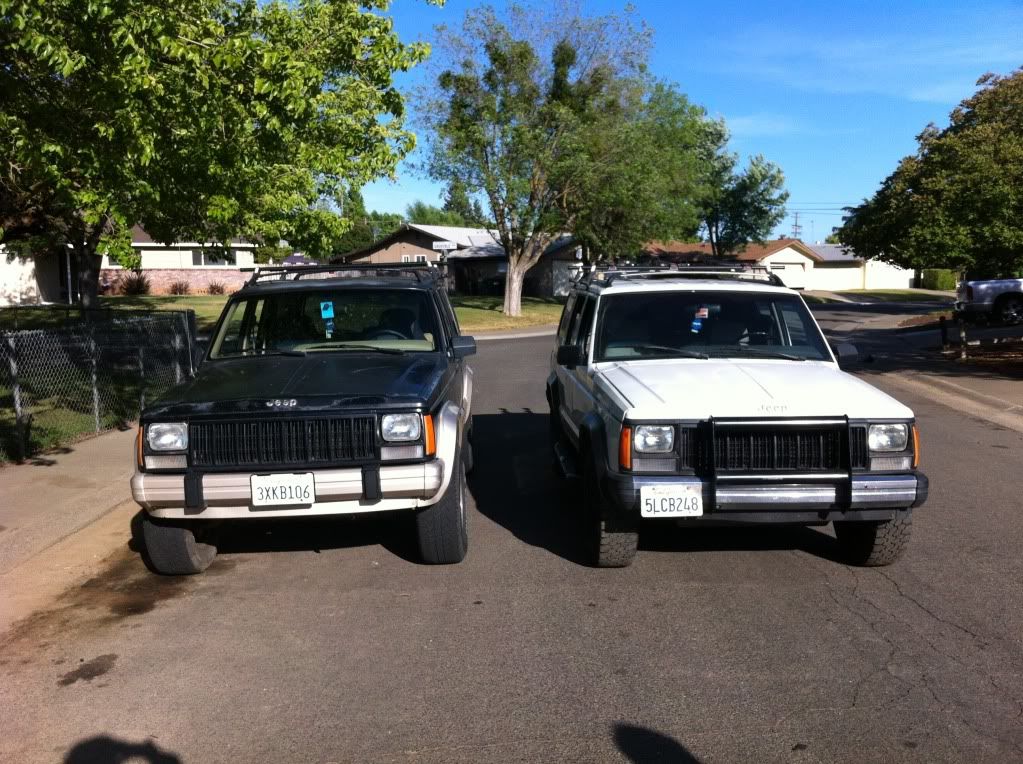 Added 4x4 lights and added a front grille guard: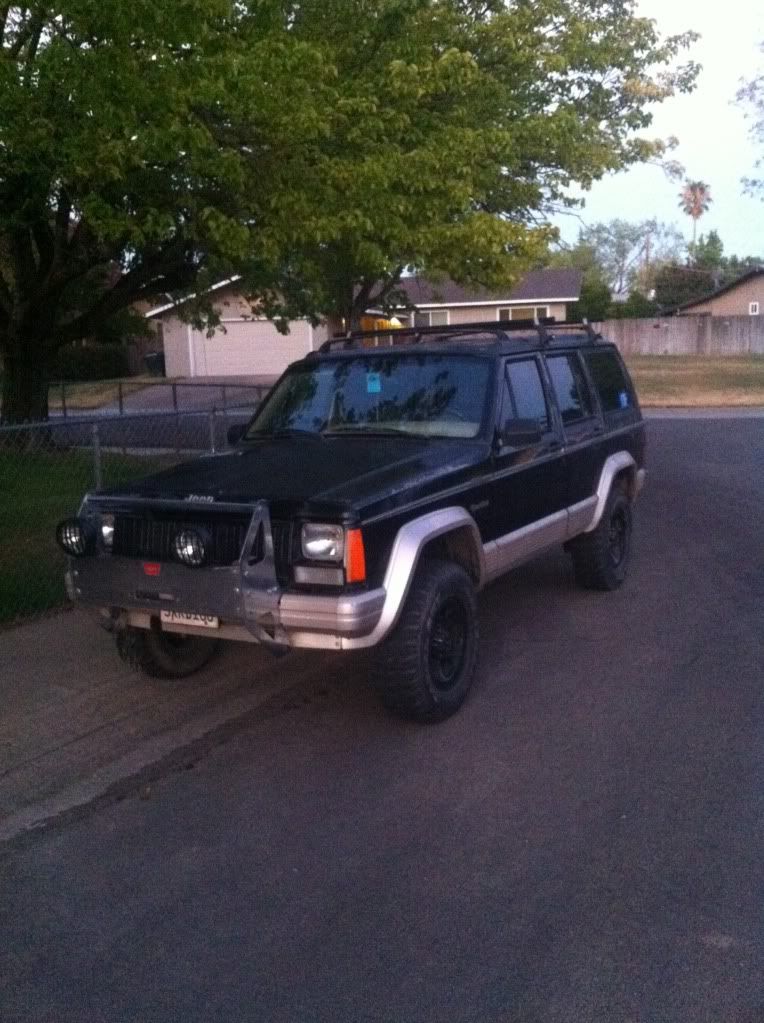 One day with my club at PC I decided to jump it:
Better yet for your entertainment here's the video...
http://www.youtube.com/watch?feature...&v=KQBvvW1Xhig
After that little stunt, I ended up blowing my airbag, bending my front "axle" if you would even call it that. So it was time to fix it because it was my DD.
Since I was converting it anyways I thought I might as well drop a real front axle in since I had to do it anyways, and might as well install my 4.5" lift I got from a buddy of mine. Also I added a cb radio and antenna, beefier LCA's, and removed that horrid front grill because it did more damage to my MPG and engine temp. than anything.
Then I decided to take off my flares, add rock sliders, JKS Quick Discos, and black it all out because the golden trim that comes with the country edition is horrible.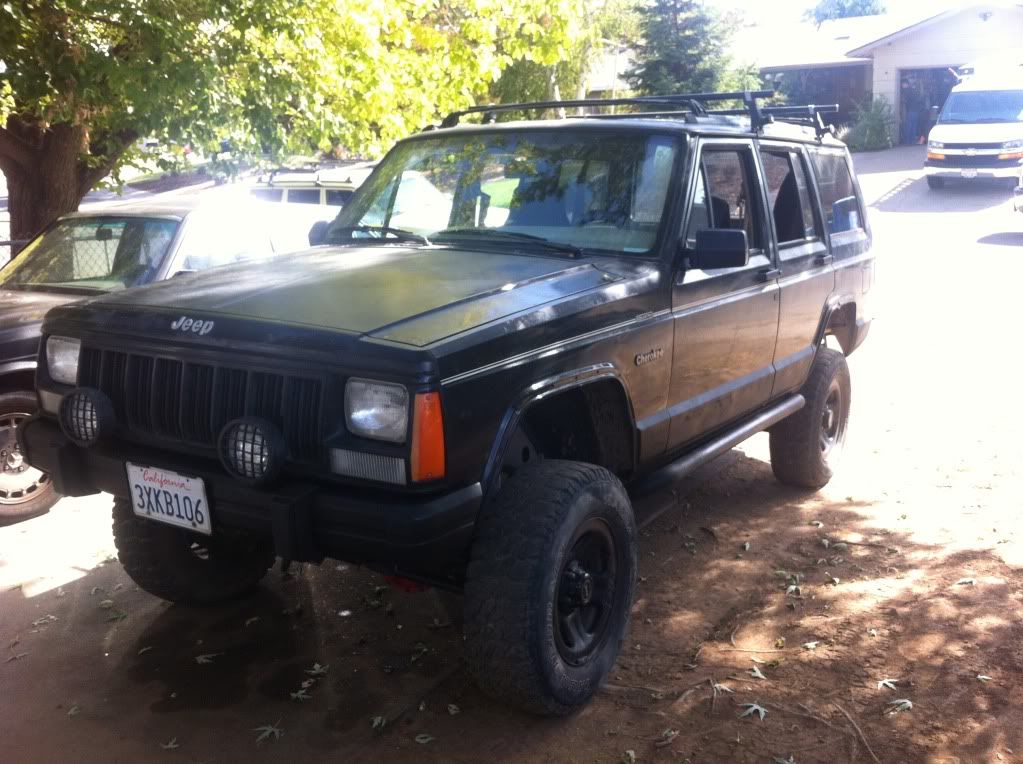 Put on some nice 31" Duras's from sneakyjap, homemade roof rack, painted diff cover red for looks: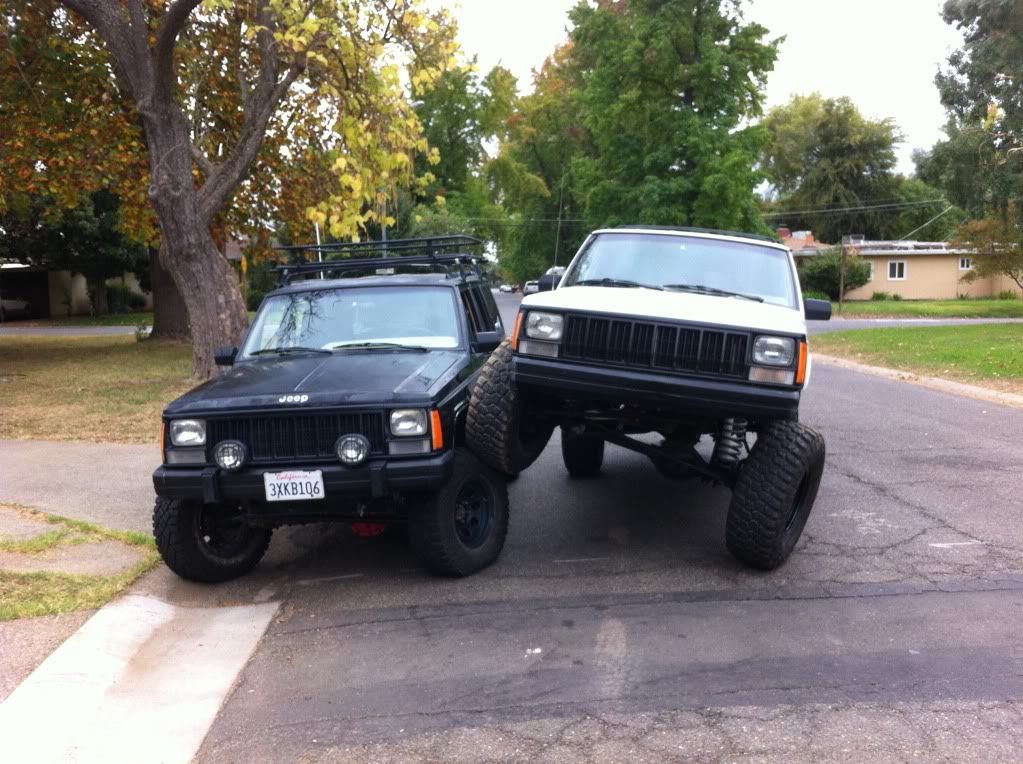 Removed bumper corners
4X4 conversion SOON TO COME...hopefully
========12/7/12========
-Got all the stuff I need for my 4x4 conversion!(yay!)
-Trimmed Front fender
-Bought SYE kit (not installed)
-RE Brake-line extensions(not installed)
-Cut front fenders
-Degree shims(to fix trans leaking issue for now)
-Con-ferr roof rack(not installed)
-2 CV drivelines for $40 o_o
-removed entire carpet
-Added Flowmaster 40 Series
-TEETH(GRRRRRRR)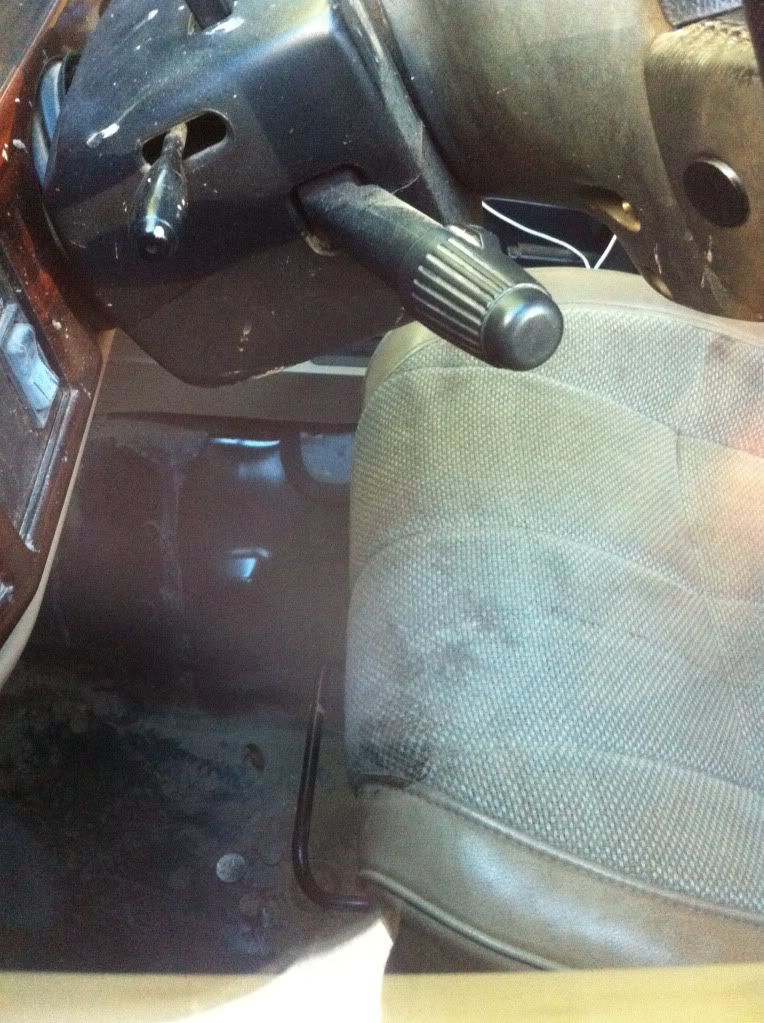 =============12/31/12===============
Well fella's the time has come for my biggest update yet, 4WD conversion! I'll let the pic's speak for themselves. A good way to end the year. Thanks to all who helped
Also added:
-Con-fer rack
-JB Conversion SYE
New RockKrawler adj u/l control arms.
Got tires balanced
Changed motor mounts
HD shackle relocation and shackles (not installed yet)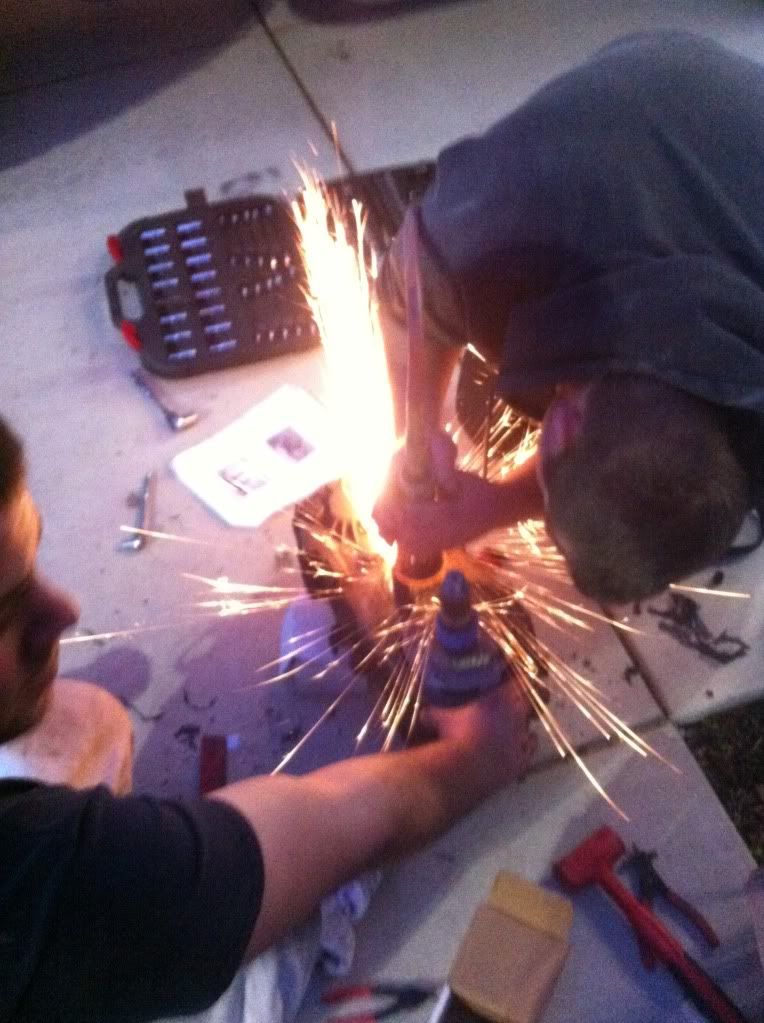 =======================
-Installed HD offroad shackle relocator
(Three things about these I dislike, 1) my old aftermarket shackles wouldnt fit after shaving most of the bushings off. No big deal since I had JKS ones in the mail, 2)Got the JKS ones in the mail and still had to shave a good amount of bushing off then the third and final the damn bolts HD supplies you dont even fit inside the metal sleeve, at this point I went over the wall with rage luckly I went to Home Depot and they had the same exact bolts but a bit smaller and they fit PERFECTLY! Other than taking me an hour and a half longer than I expected great product, love it!)
-decided to mess with the burnt out light under my hood and found a random light in my garage and it fit!
(Ignore the tank dent lol)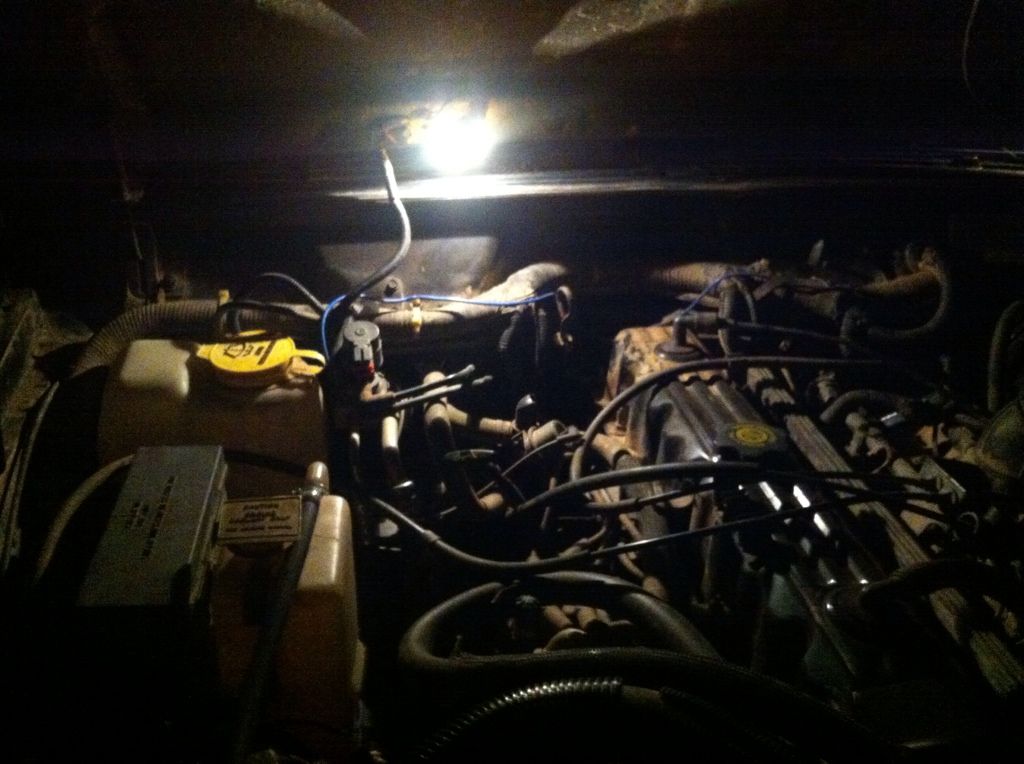 ---
Last edited by SacXJguy; 08-31-2013 at

02:10 AM

.