Figured I should probably start a build thread since my lift goes on next week, so here we go
First a little background info/pictures:
Bought the xj in April of 2010 with 155000 on the clock from a small town in New Hampshire, came across it by chance actually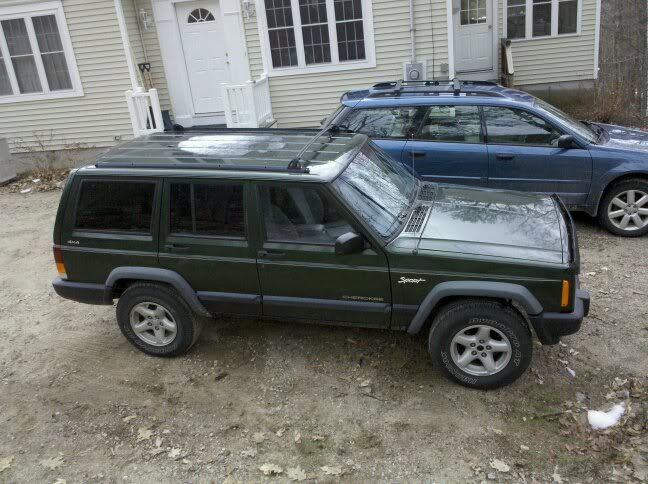 After a couple months of dd-ing it, I upgraded the stereo, put in a jvc deck, pioneer speakers all around, a kicker sub and a infinity amp. The box turned out pretty crappy, I have to build another one. Also added a class 3 hitch to the back
Theres the helper, Cinnamon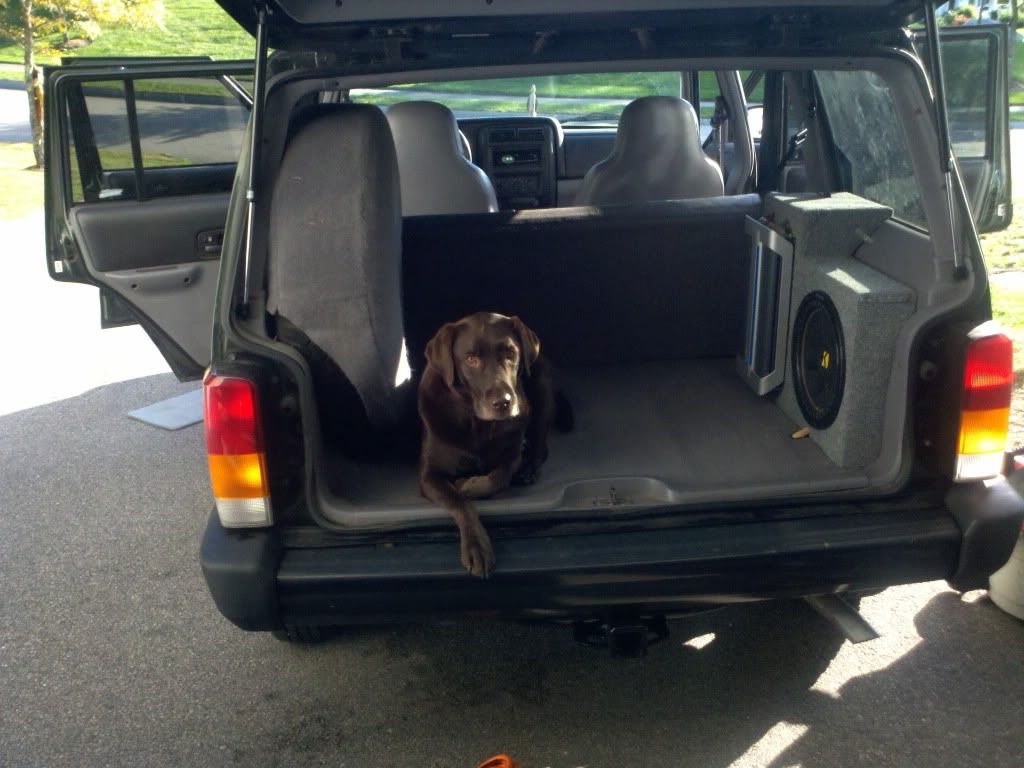 I painted all the trim with krylon fusion flat black and gave it a wash. Also picked up a roof rack cross bar from a junk yard
One of my buddies got an xj for his first car too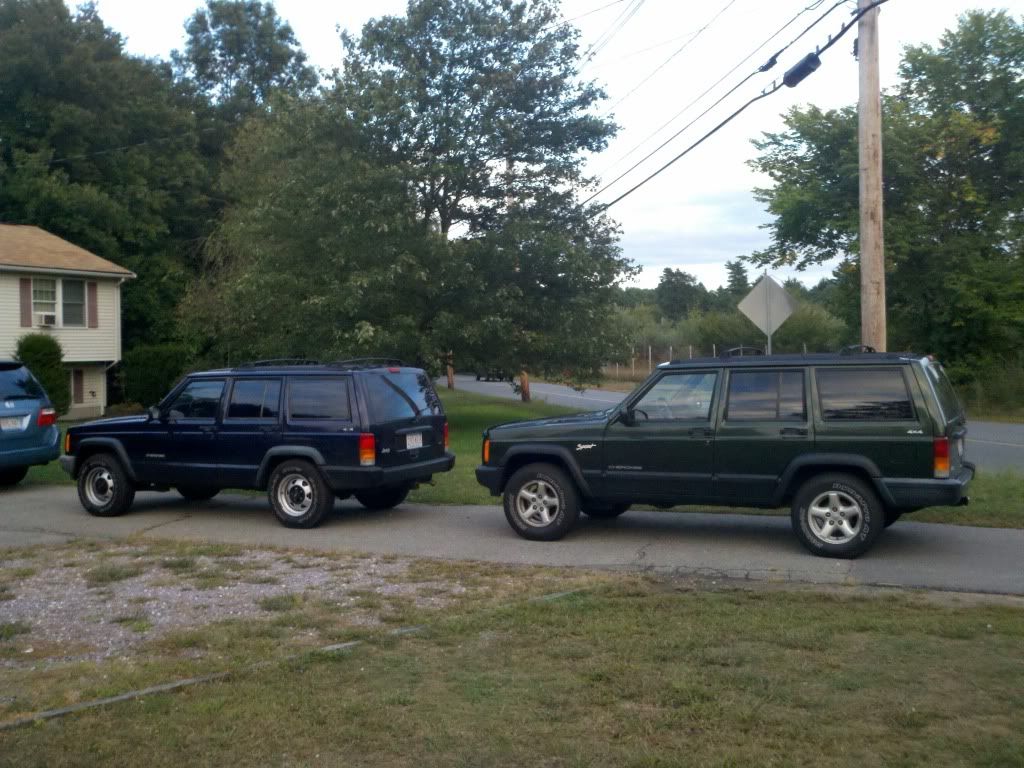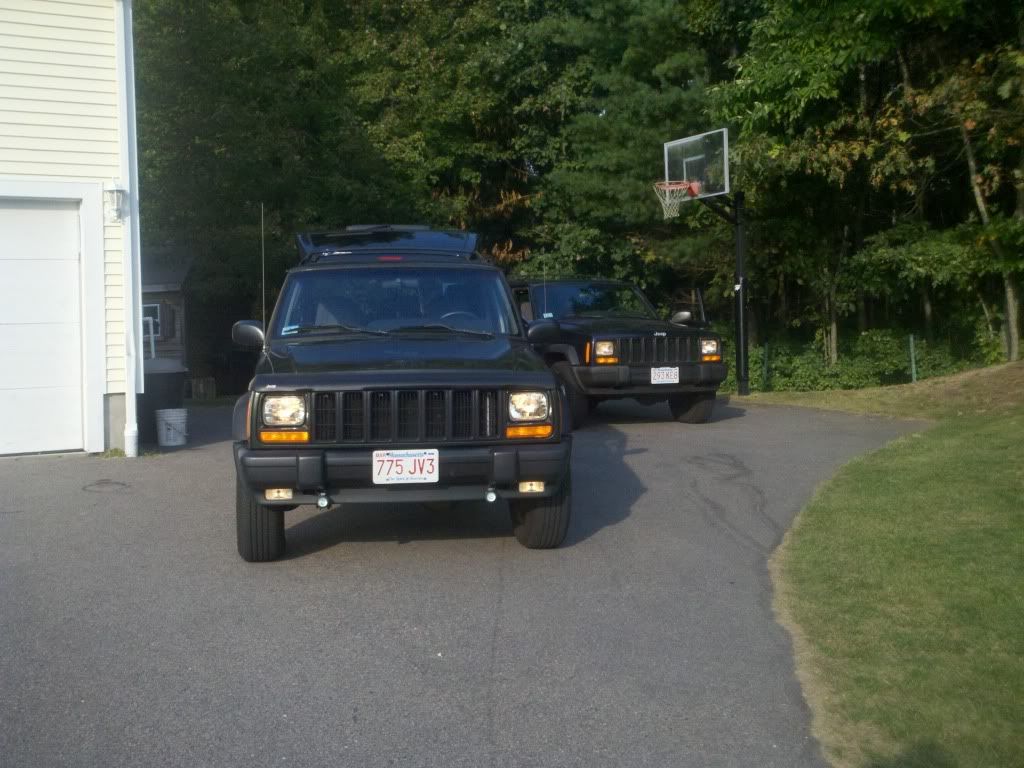 He ended up rolling it a couple months after he bought it, not really sure what happened there, it was really slick out though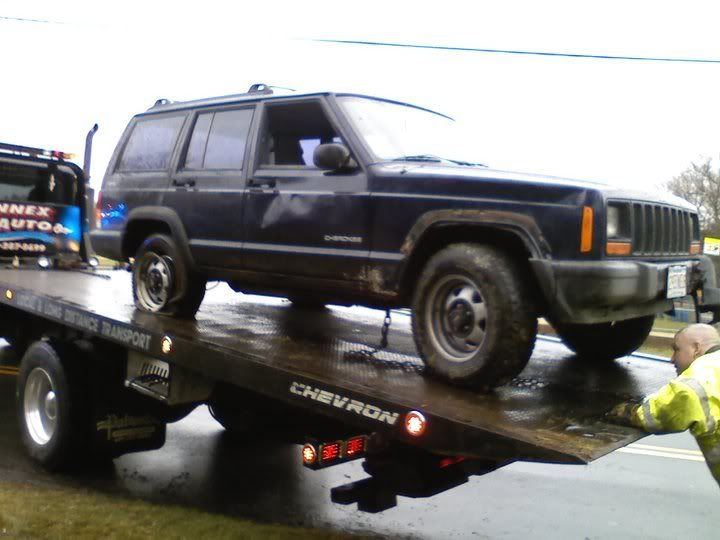 Had some really weird issues with the power windows for a while, finally found the culprit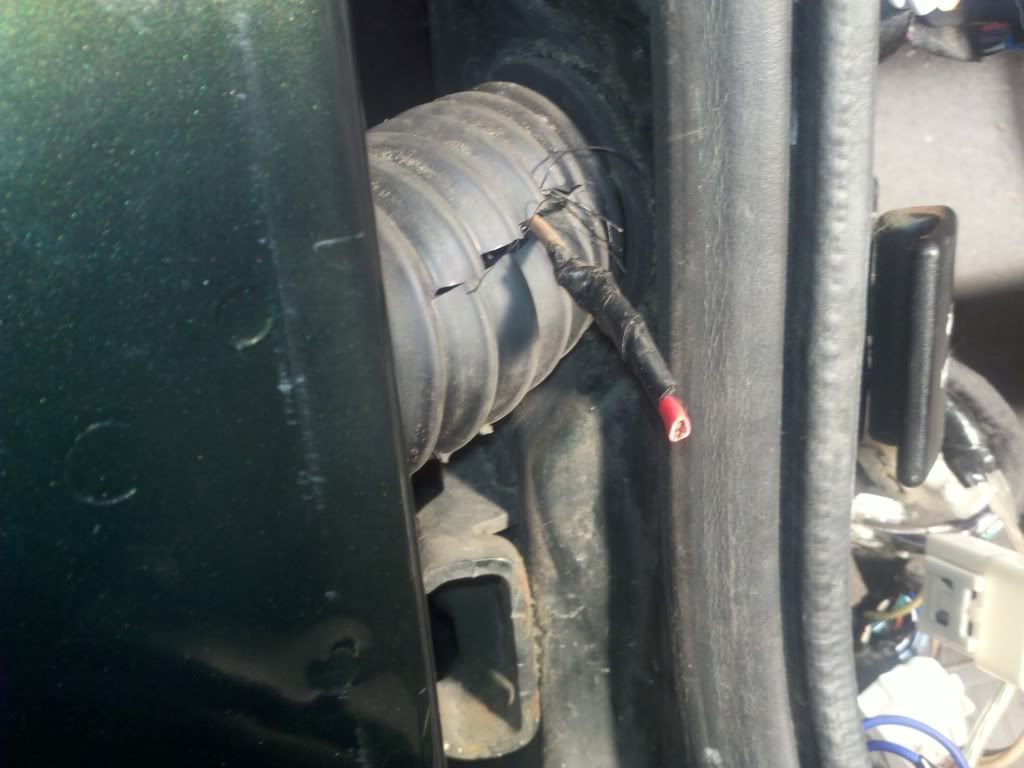 Got into an accident with a town plow, the roads were really bad.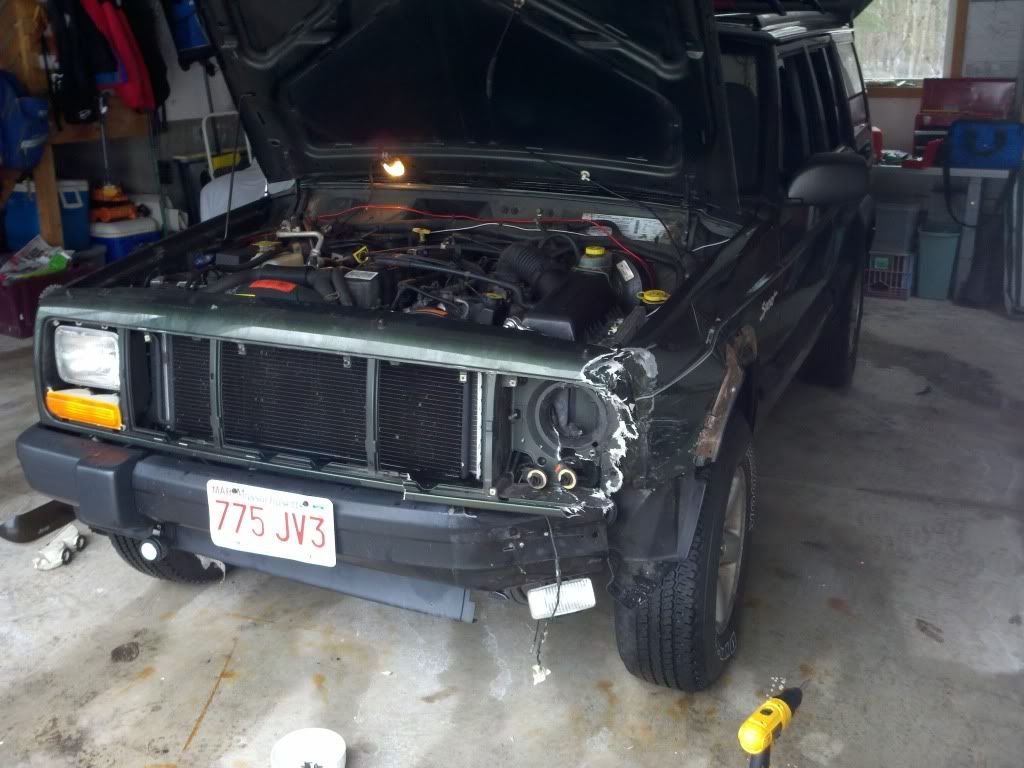 I bought all the parts I needed from rockauto, ended up getting a new header panel, a fender, and a couple of lights. I had a local body shop paint the parts and i installed them at home.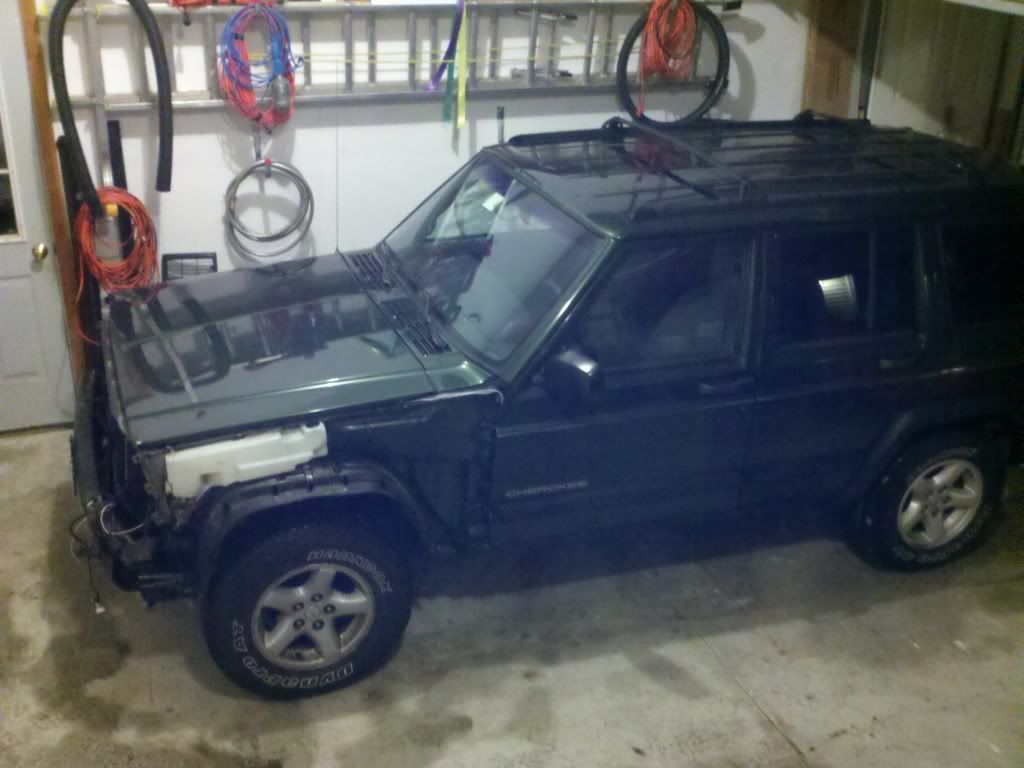 Random Pics
Huge Snowstorm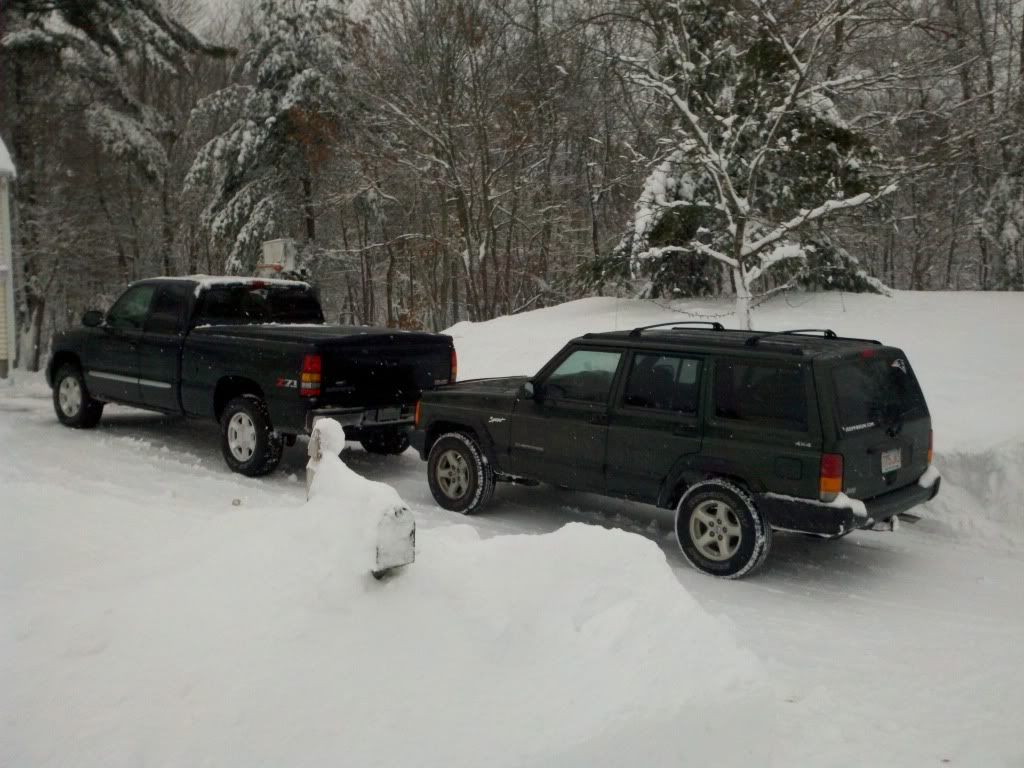 At our NH ski house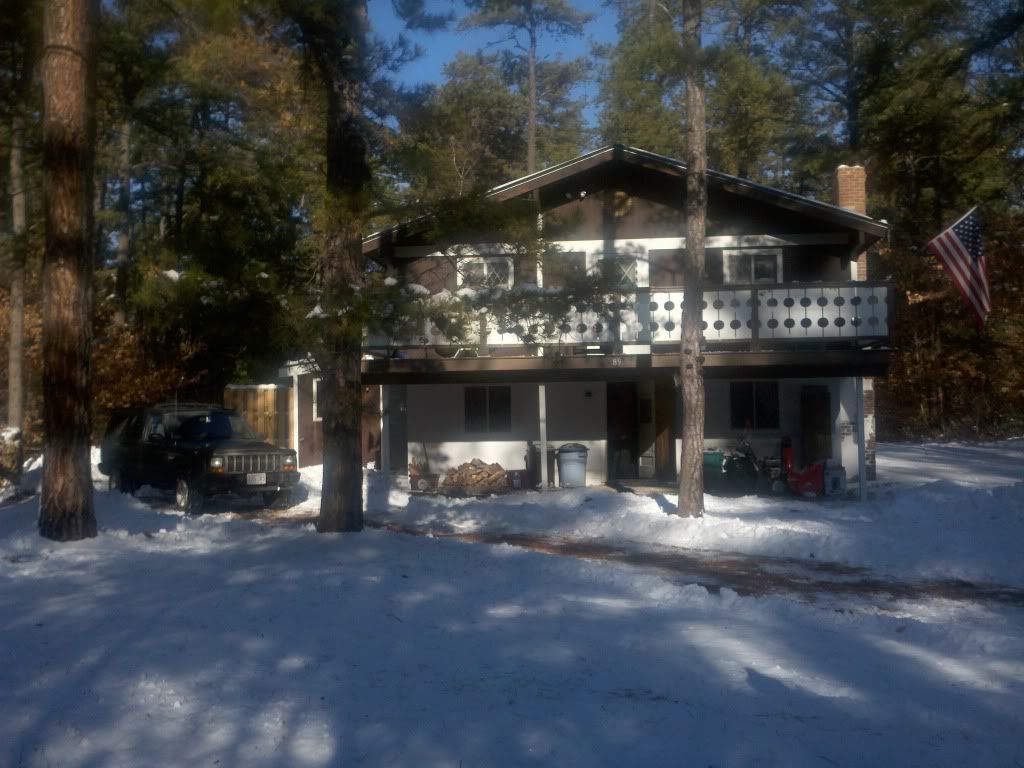 GOT MY LIFT AND TIRES IN!!!!
I ordered a 3" Rough Country Series II lift and 31" Mud terrains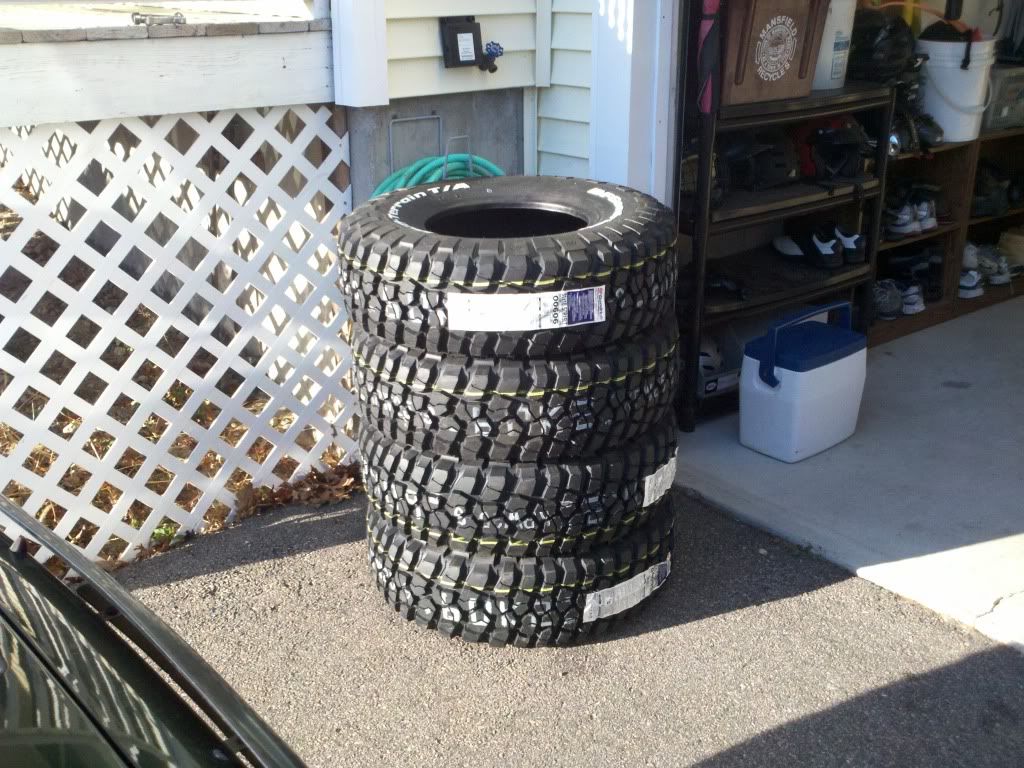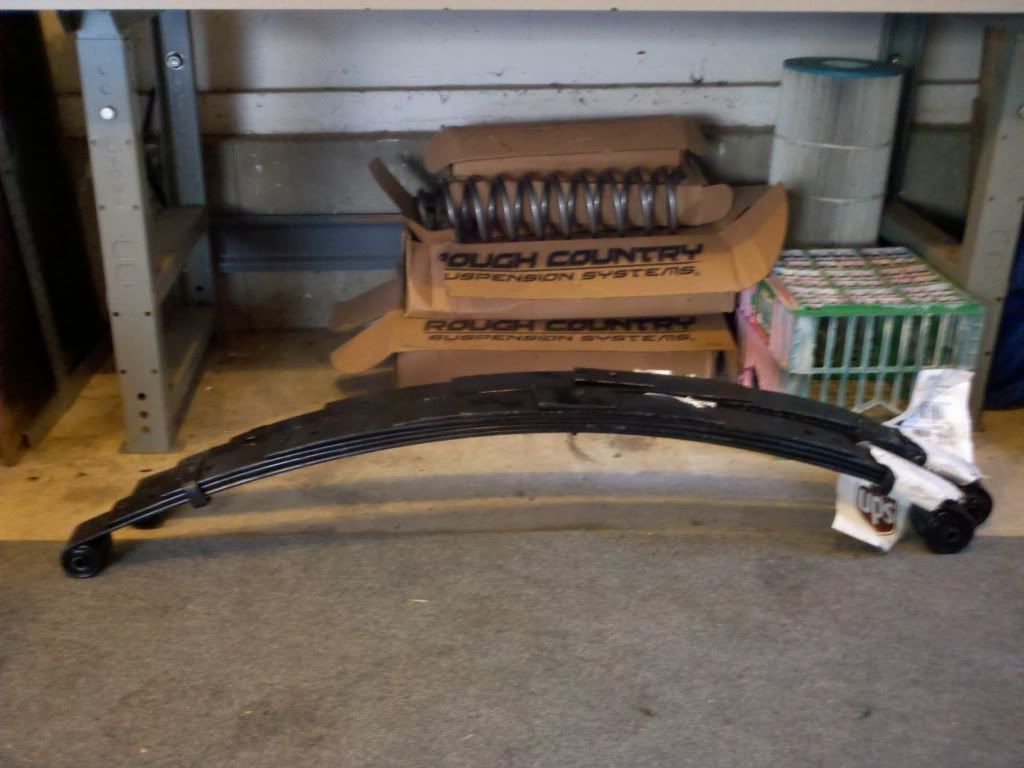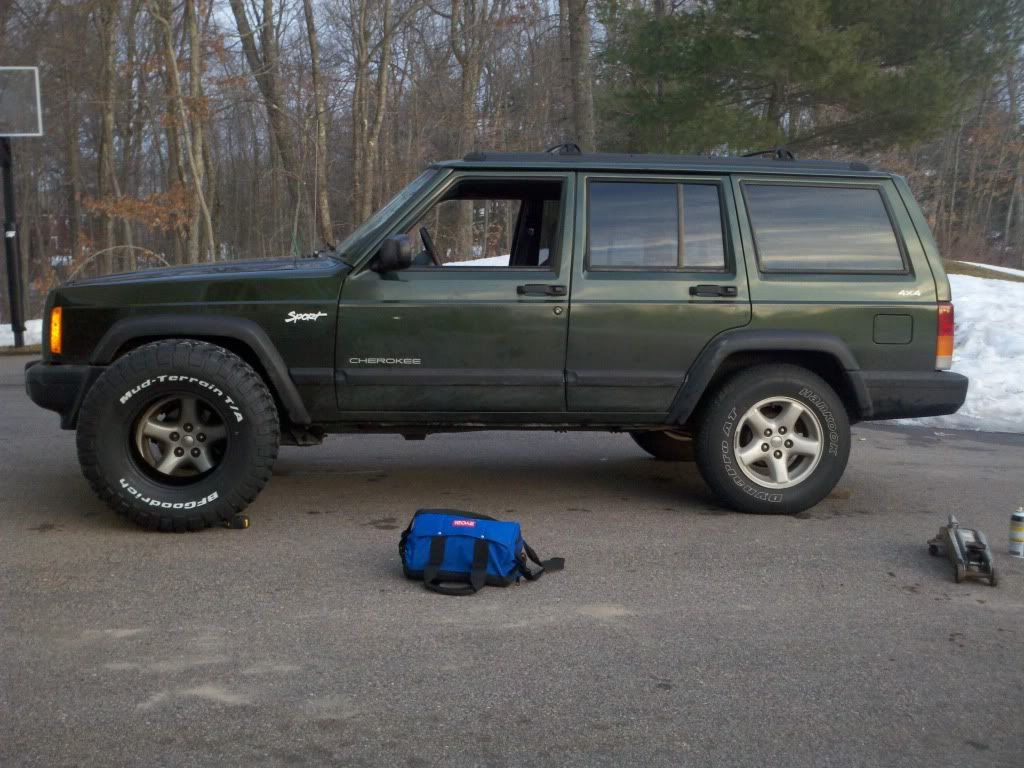 I doused all of the bolts today with PB, i plan to start the lift next week
Thats all for now, but i plan on updating this regularly