New JCR Bummper - need opinions
---
I got my new JCR bumper and love it. I cannot wait to get it mounted. I took it to Line-X and they gave me a quote of $200. Ouch! Now I am leaning toward
Monstaliner
. I'm also thinking about getting JCR's new
XJ Cherokee Ultimate Sliders - Deluxe
to help my wife and daughter step up into the Jeep. I will probably use Monstaliner on these too.
I need some opinions from you guys...
1) I want to install driving lights on the new bumper. Do you think round lights look better or the rectangle lights?
Note: The below Jeep picture belongs to a mod here. I can't seem to find the thread where I saw it. I love this Jeep. It has the look I'm after.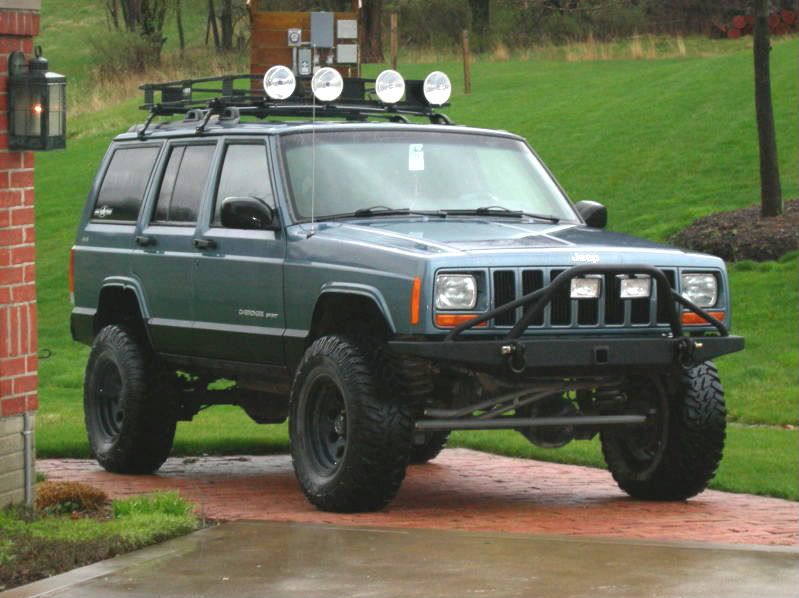 2) This bumper has light mount holes on the top of the hoop and the top of the bumper. Where would you mount the lights? I'm thinking on the hoop.
3) The paint on my Jeep is in very good shape. The picture below does not do it justice. Do you think it will look good if sliders are painted black? Do you think I should put Monstaliner on the rockers?