yeah definitly bigger tires. ask your dad if he would be into trimming the fenders.
ive got 30" mud terrains on my stock suspension.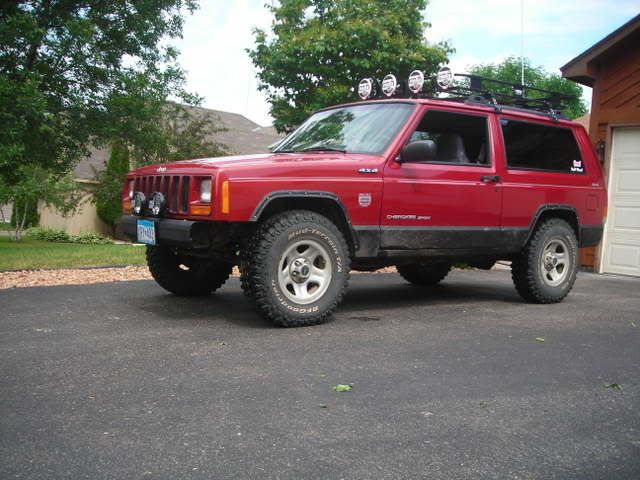 they did rub the flares when flexing so i went flareless. i plan to run 32s or 33s on my 3" lift when i get it lifted. im 17 and work 45+ hours all for the jeep. i plan on painting my rims black too along with the center caps. so id get some front recovery, better tires, better sound system (if you dont already), more lights and whatever else you can think of. oh yeah, cb too.