MY new XJ
---
Sup everybody, number 2 Jeep for me. This time XJ
96 Cherokee Sport. AW4, I6, Unknown Lift, Cooper 33x12.50R15s wrapped around what appears to be Outlaw II rims. And from what I can tell it has the 242 TC and the HP30 in it with the 8.25 out back. 144K on the odo and got this thing for only $2,000. Now I want the 97+ front clip and a console with cup holders, how do I do this? Any other crazy things to watch out for on these XJs would be appreciated. And now on with the pics.
So here is the dead side of it, can you tell what lift I have? 33'' tires 15'' wheels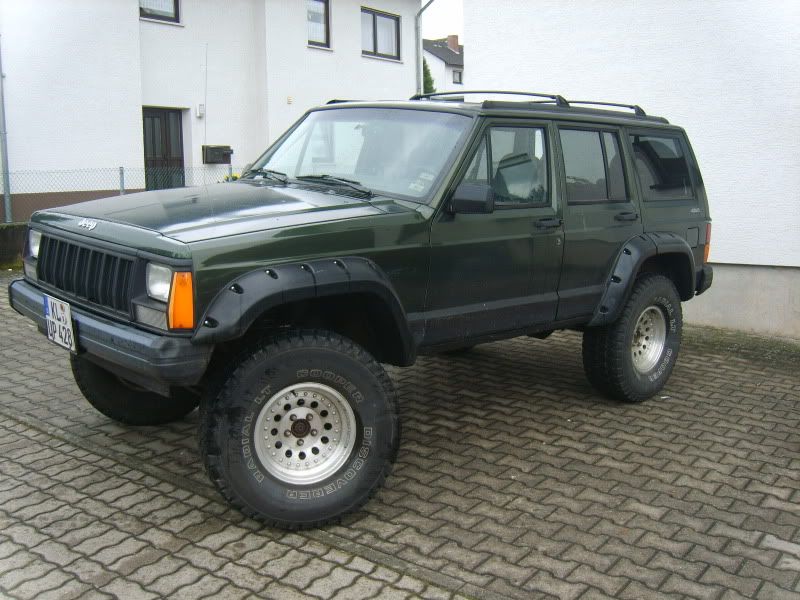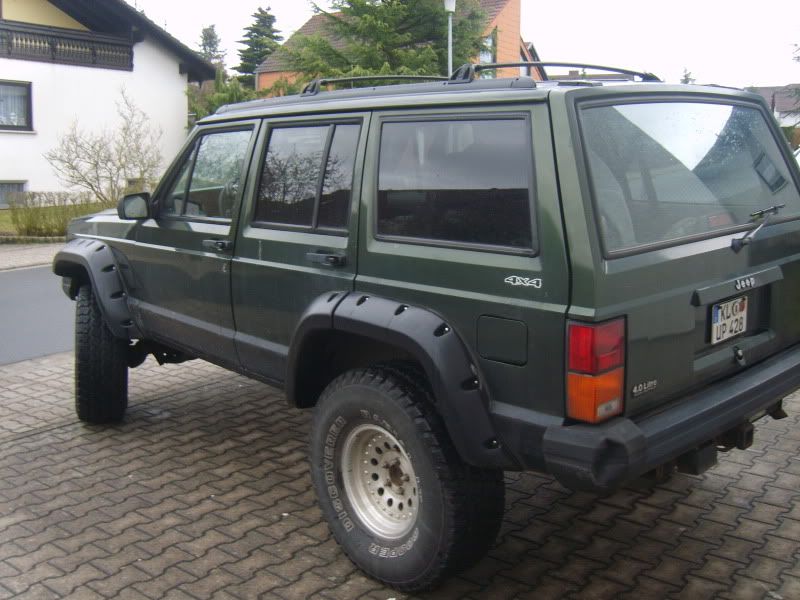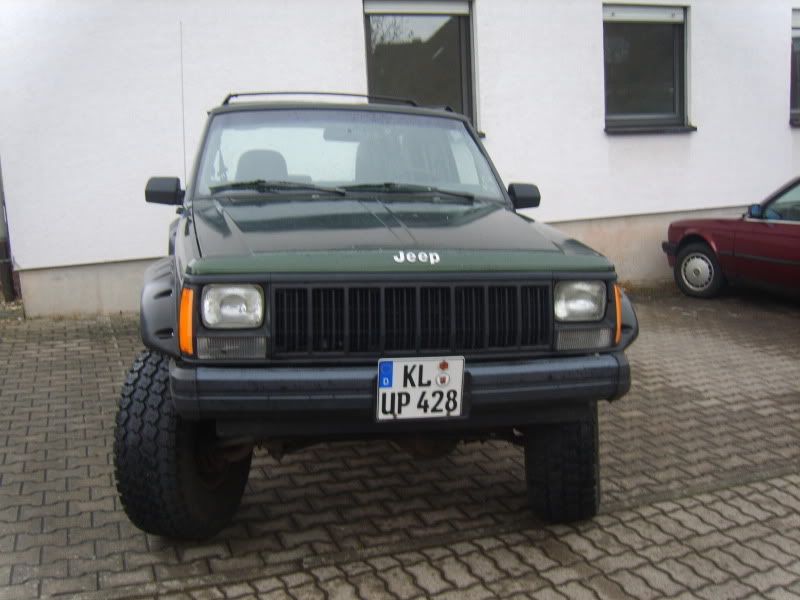 The only real thing wrong with the outside, dented rear door: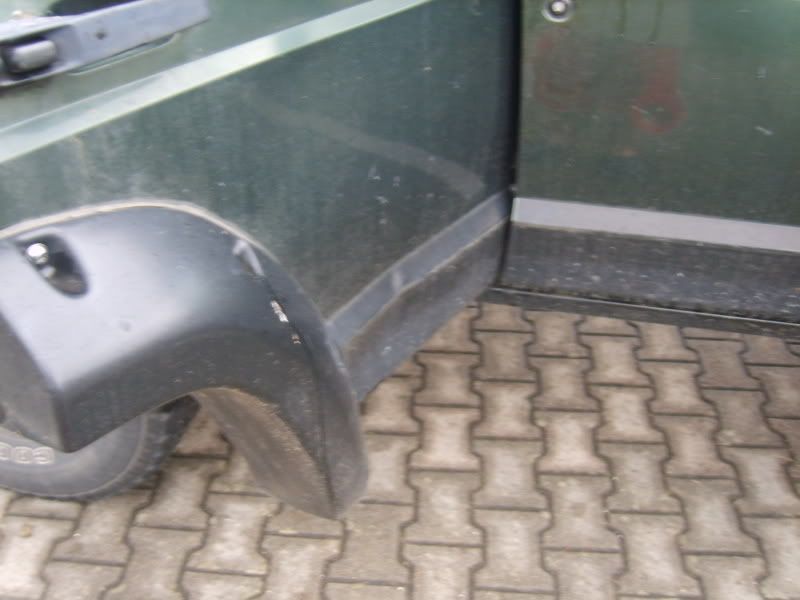 The diff, holy cow this thing is rusty...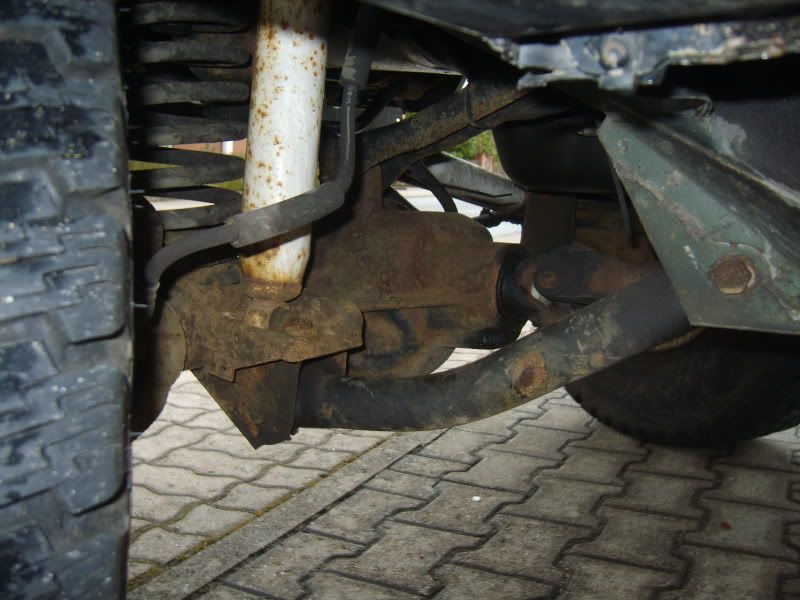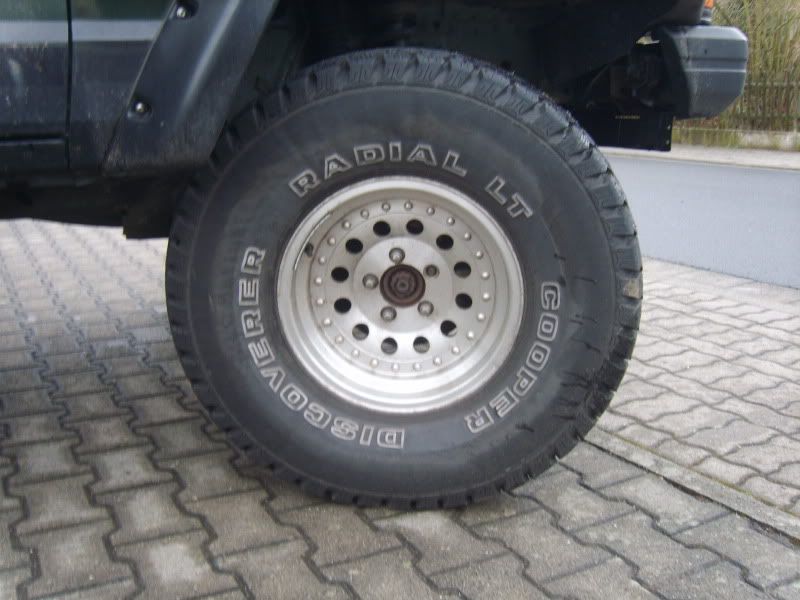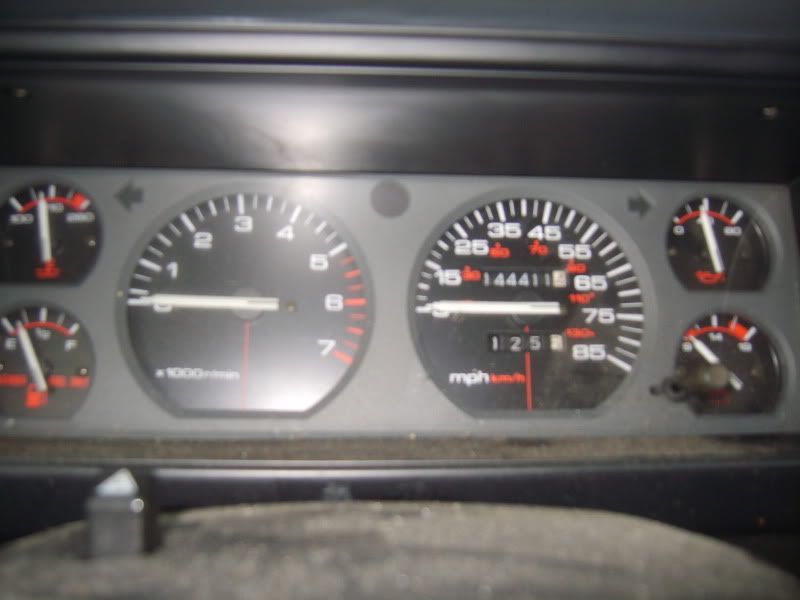 What do you guys think?