After a month or so of searching, I finally brought home my first jeep!
As a college student, I am poor and in search of a reliable vehicle that I can wheel on the weekends. I've always wanted a jeep, they've been my dream car since age 5 or so.
I paid 1300 cash for the jeep, plus 60 bucks in gas to drive her the hour home. I pulled it home with my dad's 9er.
Here's my baby (96 Cherokee Sport)
She definitely needs some work, and it'll take a few months to get her road worthy, but for what I paid I'm extremely happy.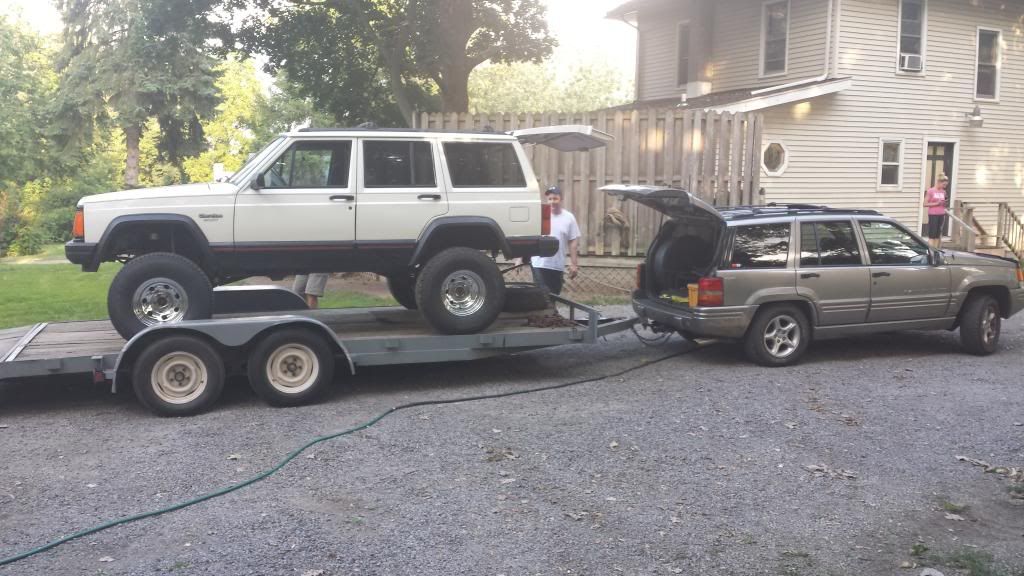 Features:
New 4.5" lift
Newer 33" Tires w/Rims
Came with 4 stock tires
Chrysler 8.25 rear
Newer Paint
Aftermarket JVC deck and Pioneer Speakers
Remote Start
Only 140k miles on the 4.0 inline 6 and 151k on the body
No outside rust
Sunroof
Now she needs some work. I need to weld on the exhaust, replace all the floor pans, and put the interior all back together. She runs great and has no knocks or noises.
Floor Pans: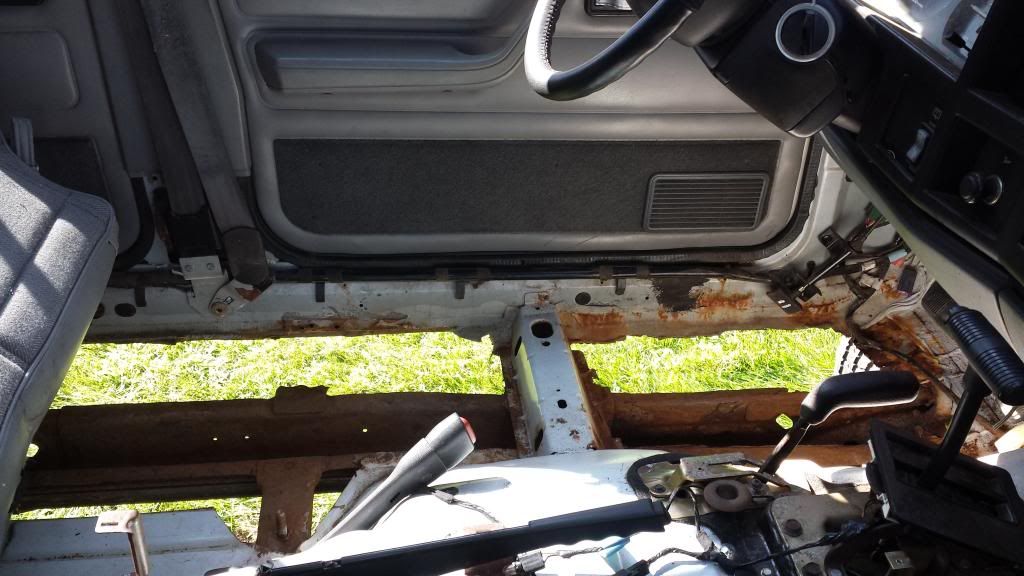 I will eventually create a build thread but I just wanted to share this sooner. She needs some work but I intend to grind her all down, rhino line the frame and whatnot while I have it all apart, weld in new floor pans and exhaust, and she should be good as new!