Registered User
Join Date: Feb 2014
Location: Downingtown
Posts: 15
A solid jeep adventure
---
Stock Cherokee expedition to NY was a success!
Here is a photo recap of the jeep-related parts of a long weekend spent exploring a friend's private property in lower NY state.
Day 1: Cut access through brush and small trees to jeep camp in the old access road.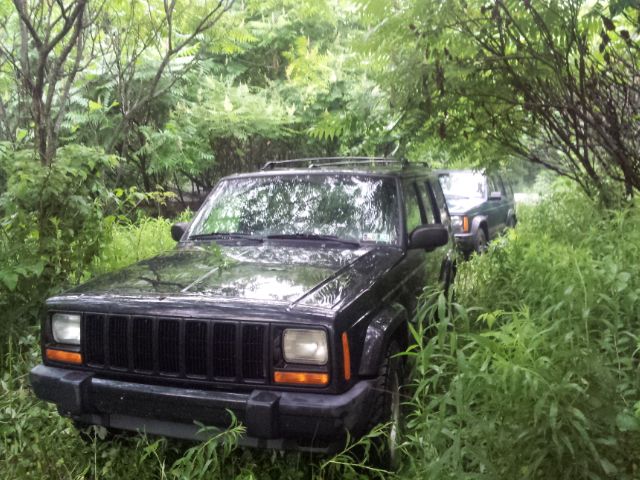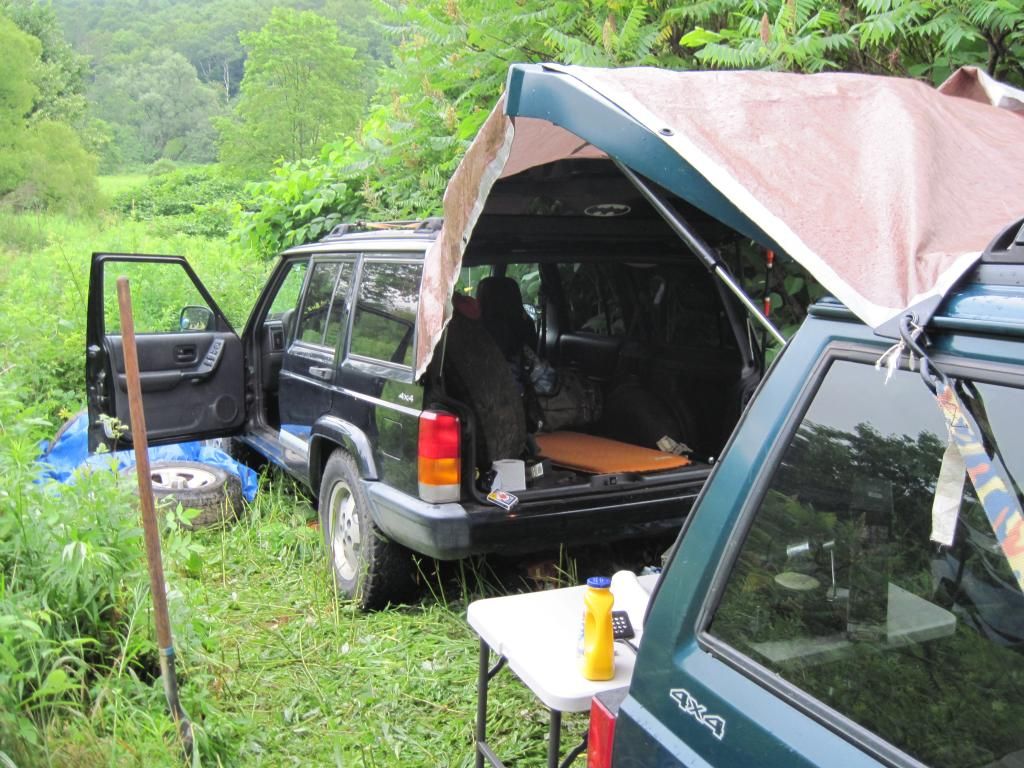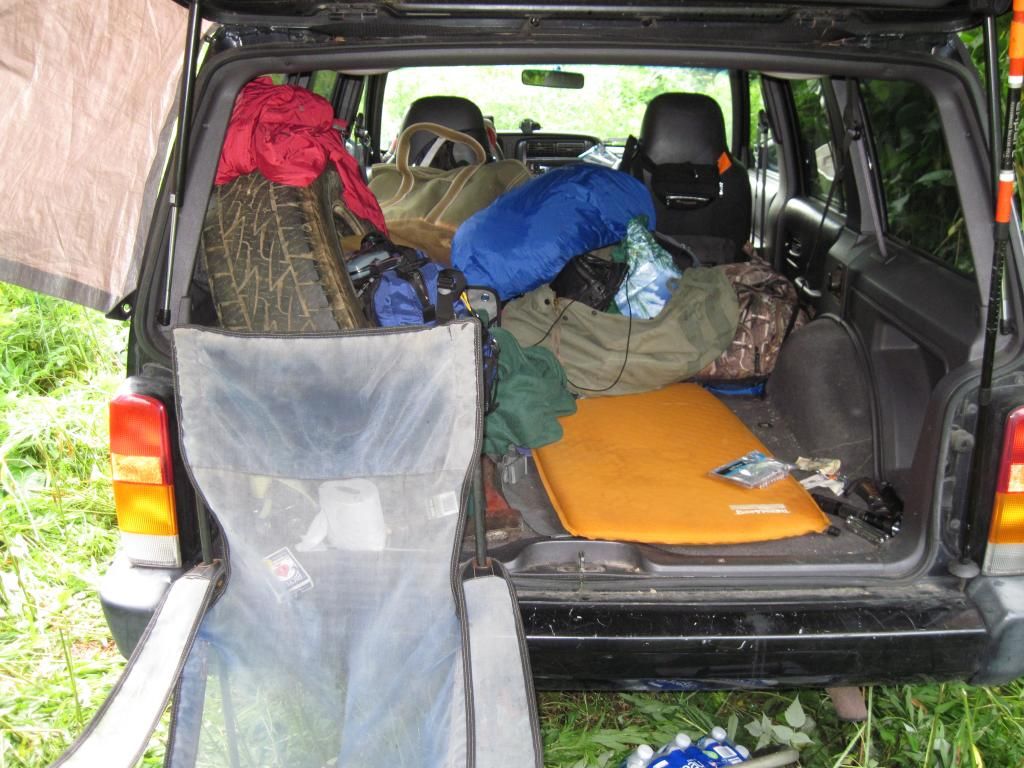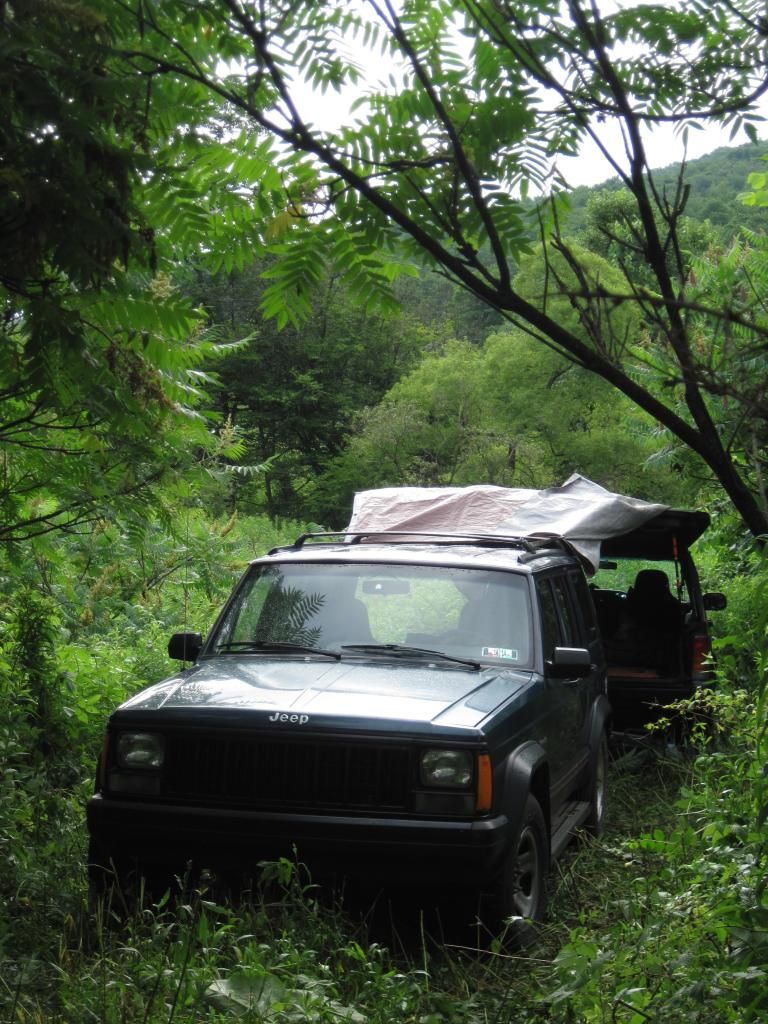 Day 2: Bushwhacking a jeep trail through the brush, a recently dry creek bed, and a large overgrown field.
And the 1996 with saggy springs got stuck... dug out with a shovel and pick axe. The 2000 got through no problem!
After crossing the creek bed we hopped up onto a flat and started navigating through a large field.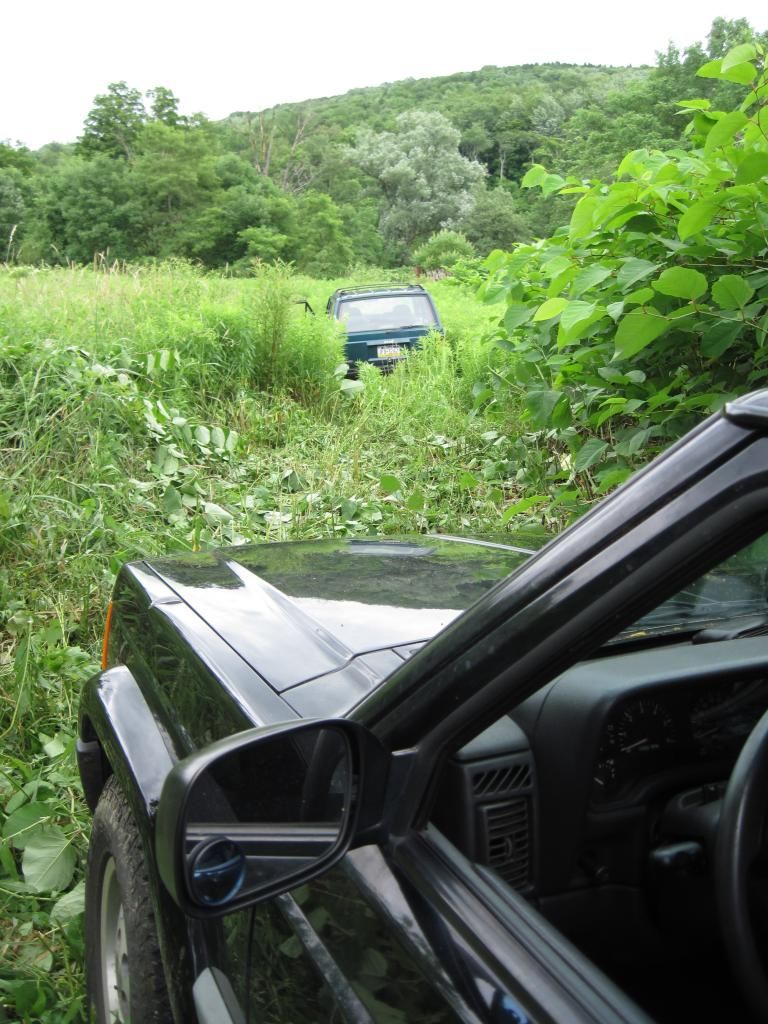 It felt like a scene from Jurrasic Park...
From there we carefully jeep-plowed a figure eight loop through the field and packed it down well.
That night we left the jeeps and backpacked across a river to camp on the nearby mountain.
We hope to venture across the shallow river in the future when we have at least one winch among the group.
Registered User
Join Date: Feb 2014
Location: Downingtown
Posts: 15
Transmission mount replacement, and fluid drain & fill...
Tonight I decided to put on the transmission mount I bought a while back. It's the generic Anchor brand piece, and looks sturdy.
Here is the old one as it came off
And compared to the new one
While the old was still intact, I could squeeze each side by 1/2" with my hand. A bit saggy I'd say.
I also took the time to clean the caked up grime form the crossmember
Fresh black original paint under there.
After putting it all together, I changed the transmission fluid. I had the jeep parked facing uphill, with the front tires on a ramp. Maybe 15-20 degree incline, to help drain the transmission fluid. I got over 3 Liters out, mostly a dark color with a tinge of red. Junky.
I ended up putting almost a full gallon back into it after checking and running around the block.
Results: This jeep want to peel out off of the line! There is a bit of vibration from initial acceleration, but it transfers the power so much better than before. I only put about 5 miles on it before parking again. Tomorrow I will check the fluid levels, and check the mount bolts.
Next up: New shocks, fix the blower motor electrical issues, maybe a junkyard run for new leaf spring shackles and parts for a bastard pack.
I would love to get fog lights and tow hooks to fill the gaps in the front air dam. Likely getting a hitch soon to tow a small pop-up camper.
Registered User
Join Date: Feb 2014
Location: Downingtown
Posts: 15
Well this blows...
---
New parts update!
I have a small pile of parts to put on Leno, and I started with a new blower motor, resistor, and resistor pigtail connector. So, I knew for a long time that the blower motor resistor was bad, and that it was common, blah blah blah.
But when I opened it up, I found the resistor pigtail all nice and melty...
I replaced it with a new pigtail end from rockauto.
Next, I pulled out the resistor to see how cruddy it was...
All that rust and dirt must have shorted a circuit and melted the wires??? I bet this mini pine cone was the culprit!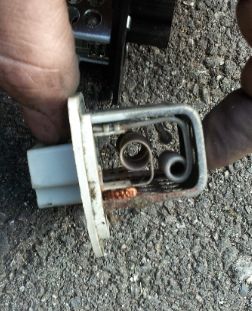 Ok, so replaced that, and then moved onto the actual blower motor, just because it was probably bad anyway. Old and new, slightly different styles, but both worked.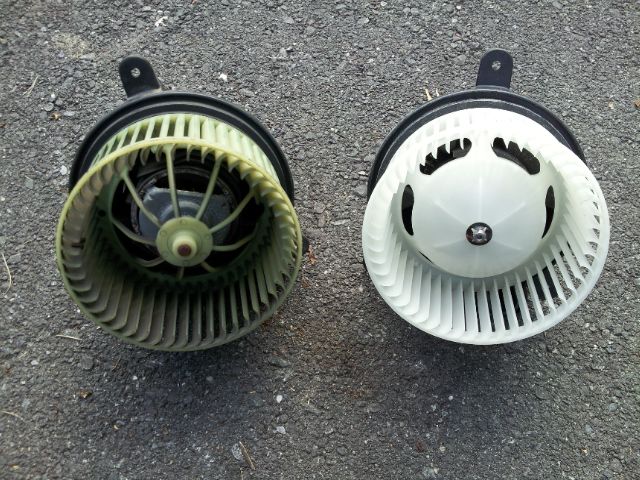 This is the hole it fit into. I had to remove the vac pump connections in the area, rotate the ac condenser up 90degrees and loosened the wiring harness strap things. A second pair of hands to hold it all out of the way was all I needed to do the swap.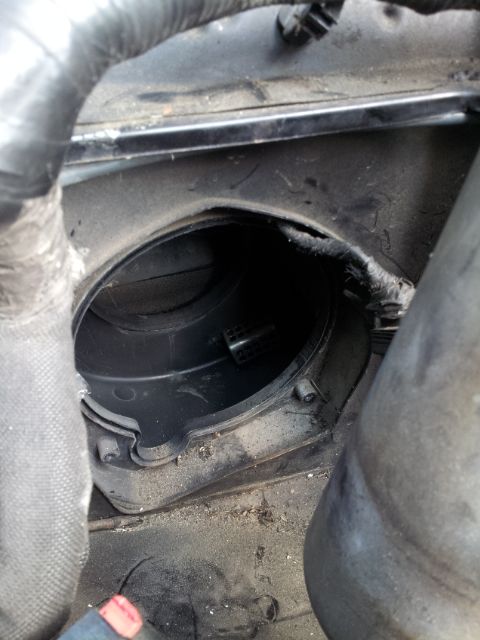 Finally, here is the mess of stuff that was moved.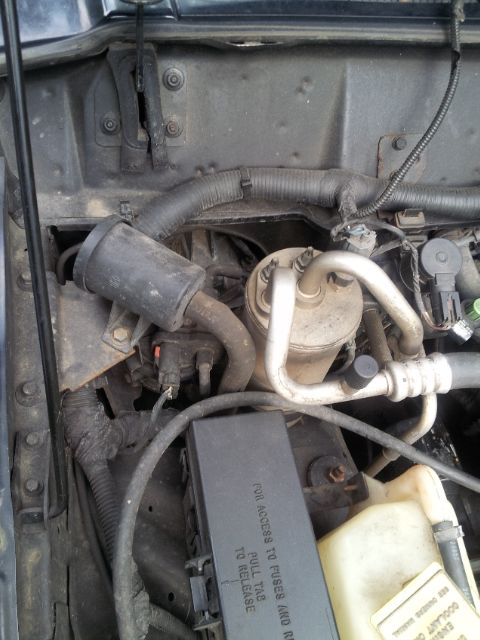 The sockets were 10mm for the brackets, and 8mm on the motor.
After reassembly I had to recheck by connectors due to an evap sensor code. A minute of resetting all disturbed connections, and I was code-free. All of this took me about 2 hours, but I still need to put the glove box back in. The result is a stock adjustable climate system, not just FULL-BLAST or OFF.
Next up, sensa-trac shocks, new sway bar end links, front skid plate & hitch.
Registered User
Join Date: Feb 2014
Location: Denver
Posts: 216
Nice find and good luck in your XJ adventure. You may want to look at your leaf springs. They are sagging quite a bit from the initial picture.

Cheers!
---
======o00o.
/__||_l__l,\___\,___
l_--\__\__l_---[]llllll[]
_(o))_____(o))--o-))
Currently Active Users Viewing This Thread: 1

(0 members and 1 guests)
Posting Rules

You may post new threads

You may post replies

You may not post attachments

You may not edit your posts

---

HTML code is Off

---