my build thread
---
ok so im starting a build thread... i got my 1990 2 door 5 speed 4.0L Cherokee back in March to build up. i havent really started to do anything to build it up yet but im starting within the next week or so by upgrading my stock front axle to Alloy USA chromoly chafts. im planing on doing a 6" long arm kit for the lift and with that im going to run 35x12.5s. so im gonna show you what i have done with it so far, and when i do more i will post pics and info.
back in march i bought my baby for $500 with little to no rust and a leak in the rear main seal.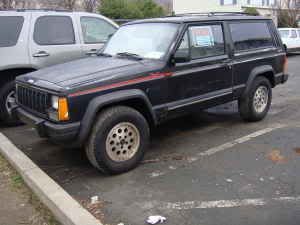 after about a week i sanded everything down and removed the crappy tints that the PO did, i rattle canned on some flat black. and threw a set of old tires and wheels on cause the ones that were on there were balding badly. (even though i liked the old wheels better)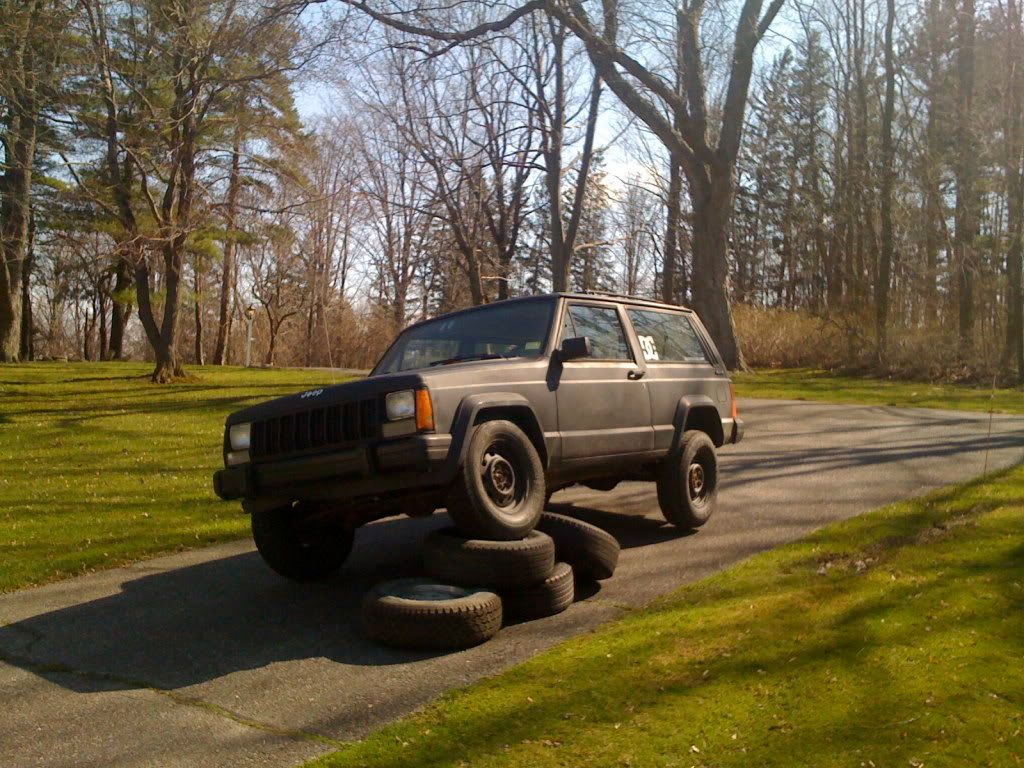 now about 2 days ago i upgraded my alternator to a stronger one and installed my blue lights because im a volunteer fire fighter.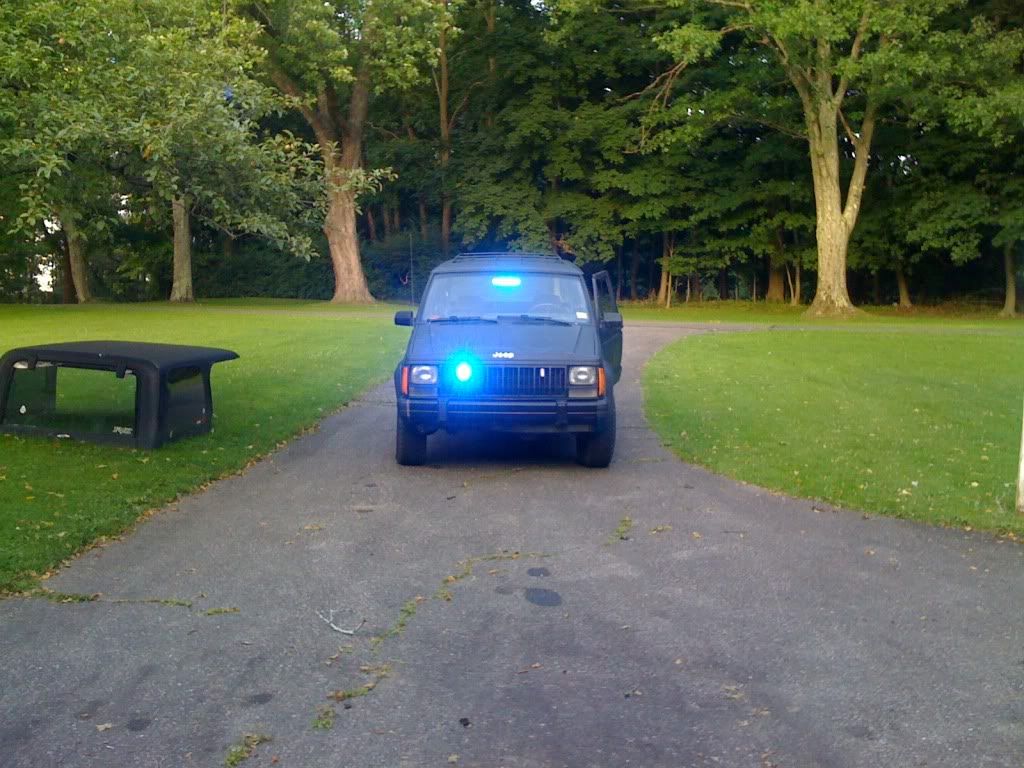 but thats on the less important side, i just think it looks cool.
i will have more pics and info next week and when ever i do more stuff to it. let me know what u think about it so far (even though nothing really happend to it yet). maybe some ideas on what i should do.
---
./l ,[____],
|----L –=llllll=-
(o)_)(o)_)-o-)_)
.____________
|[__].|__\_____\,
|/ ..\_|-_/ ..\_.[]|||||[]
..(o)_)-0-(o)_)-o-(o)_)
Firefighters Jeep Club
My stock back tire isnt flat, its "aired down" for rock crawling. duh
its a jeep thing... ive alway understood
We always need luck, we drive jeeps.
---
Last edited by white_87yj; 07-20-2009 at

11:03 PM

.