Well Work today started off with an Oil change on my Tj, its running happy with new oil now.
Then I started to work on the XJ, I was going to change its oil aswell, but turns out the oil in it is fresh. The Po actually changed it. So that's good.
I was poking around on the underside planning the removal of the exhaust pipe when i discoverd my floor was severly rotted, the carpet was hiding it quite well. It was even rust colored lol.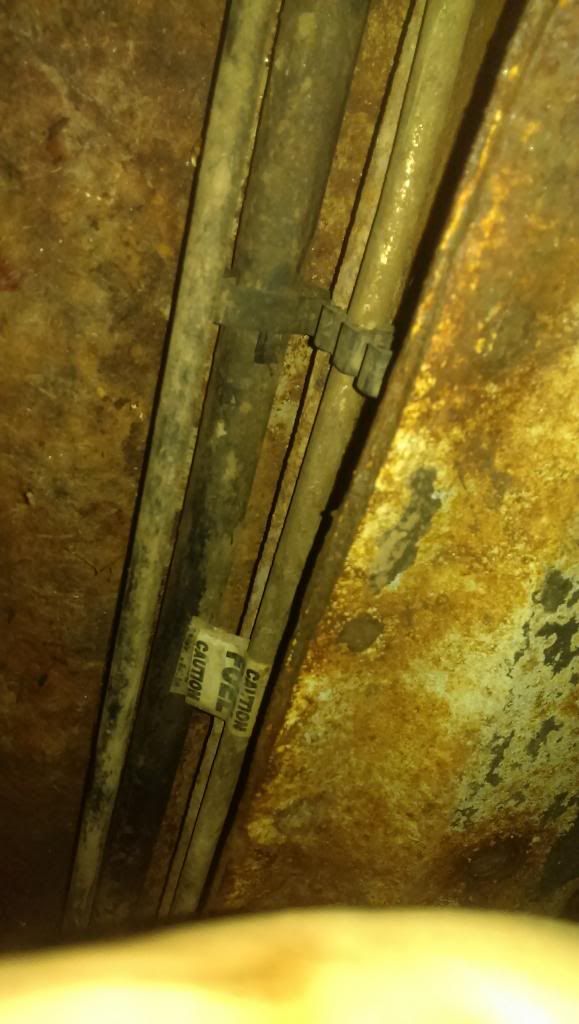 Just to the left of the fuel line, was bare carpeting. It looks like metal.
So work stopped on the muffler and my attention turned towards the floor. I pulled out the seat.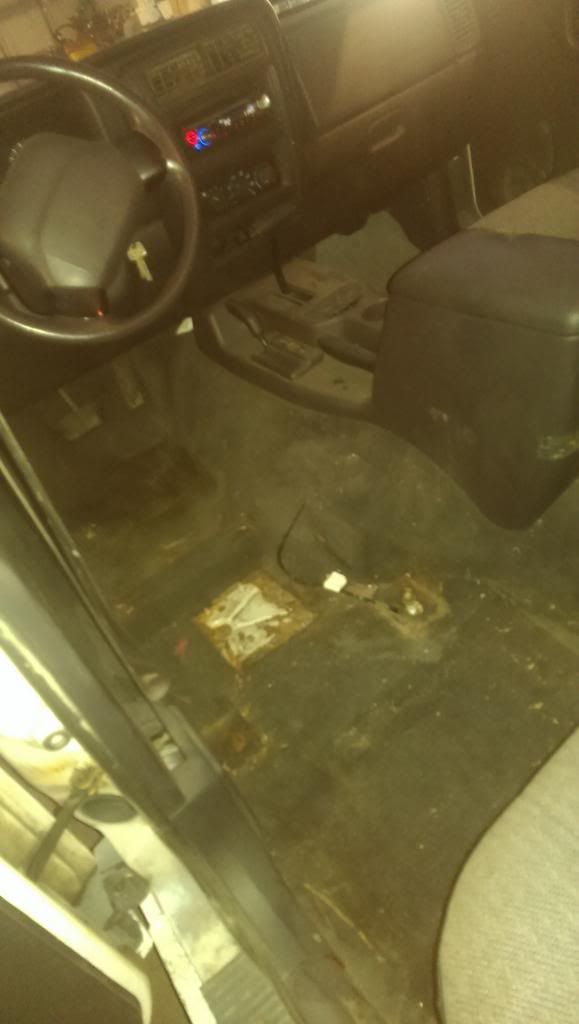 And then i pulled the carpet carefully, i intend to reuse it. This jeep will be used by my dad so i want to keep it as clean as possible... However.
Yikes!
I started pulling and hammering out the rusted sheet steel.
I then used a sawsall to cut out the remaining **** parts.
I used some left over 16ga steel sheet i had from a previous project, started hammering it into shape,
Then i did the back Floor aswell, it was rusting too. Not as bad. but still weak enough my axe could break through it.
So ive got it all mocked up
Just had to buy a grinding wheel to make good contact points for the weld. But its getting late so **** it. i'll do it Tommrow...
I Used a milk crate as a chair. Had to move it out of the garage for the evening.
Tommrows grinding and welding day!