My '94 XJ Beater Fix (...maybe build?)
---
So today the DMV of the great state of Connecticut finished my title check and my Jeep is now registered and home!
I found a 1994 XJ Sport on Craigslist for $1250. It had 164,000 miles on the original 4.0L I6. Some rust along the bottom of the driver door, both driver and passenger rocker panels, and the rear quarter panels. But once I heard it fire up and drove it I knew I was golden. Talked him down to $950 and this is what I have to show for it today: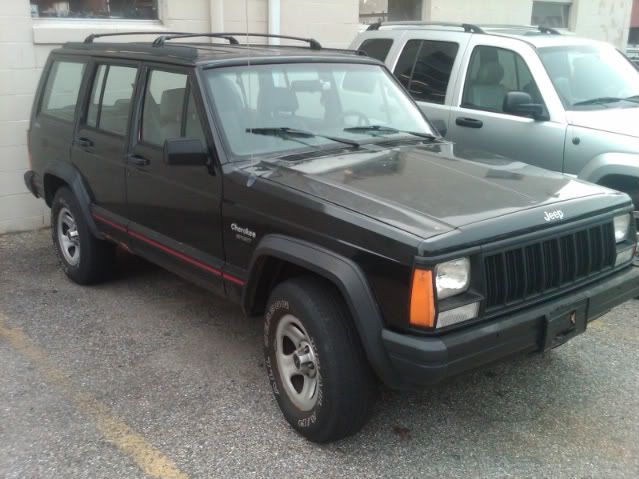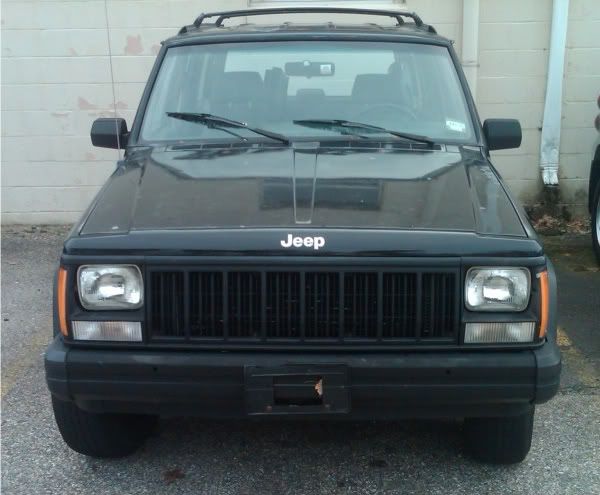 Call me crazy but I kinda dig the red stripe running along the doors.
The color is black, a lot of people seem to think it's green from the pictures. Also, I think this grille may be from a newer XJ, I'm not sure. Anyone know, or think it looks right?
I originally bought it with the idea of using it as a winter beater that I'd sell in the spring. But I may hang onto it and possibly, possibly build it. I've never done much work on cars outside of fuse changes, oil changes, brakes, audio, etc. Just the basics, so I need to learn as I go if I do it.
For the time being the heep runs great. I went and started her up after work, let it warm up for a good 15-20 minutes while I inspected the engine again and scraped the ice off the windshield with the new license plate.
Issues I know of:
* Rust is too far gone in most spots to sand and paint. It will need complete removal and replacement, or cut outs and welds of new material. I need to find a way to slow the rust in the upcoming winter (and salting) of New England. Any ideas?
* NSS was bad at the time, the guy said he fixed it while we waited for the title. Nice of him I thought, but now the reverse lights only work 50% of the time. A positive is the car starts up perfect now
* Need new front tires, almost bald. Think I'm going to look for some used stockies with some tread for the time being.
* Rough idle in park or while stopped. Anyone know of a possible cause?
* And I want to change the oil and maybe the coolant since the Jeep was sitting for some time.
That's about it for now. I need to address those issues. And the XJ is growing on me quick. So I may invest a little more money as it's possible, but for now this is it.
It's good to be back in a Jeep.
More pics to come of rust damage and the interior.
---
'96 ZJ: Sold.
'94 XJ: Sold for scrap.
'01 TJ: Back in a Jeep after 3 years!
---
Last edited by thakoolaidkid; 12-08-2009 at

10:08 PM

.