so, i guess ill give an update.
got the DP3s mounted in and i went for a drive, turns out they are the older version DP3's and don't have all the functions of the newer style. so basically they are just a really beefy air shock with the "Hill sensing" function. which means, the jeep still has body roll, with the added bonus of rear unloading during hard brdaking. soooooo....the plan is the sell them now. i went ahead and ordered a pair of new 16" stx's for the rear. they should be here mid june, and i am still waiting on the 14" stx to show up....which should be here sometime between now and may 10th. :/
needless to say, this little setback has murdered my motivation and I've had a hard time wanting to work on the jeep. so I've just been driving it around without doors, holes in the floor(more on that in a sec) no rear windows (took them out because of the welding and grinding in the back), a driver seat just partially bolted in, and no muffler (removed because of working on rear suspension)
so heres some pictures I've taken
first, me setting up the DP3's hill sensing function to operate at the angle i have them mounted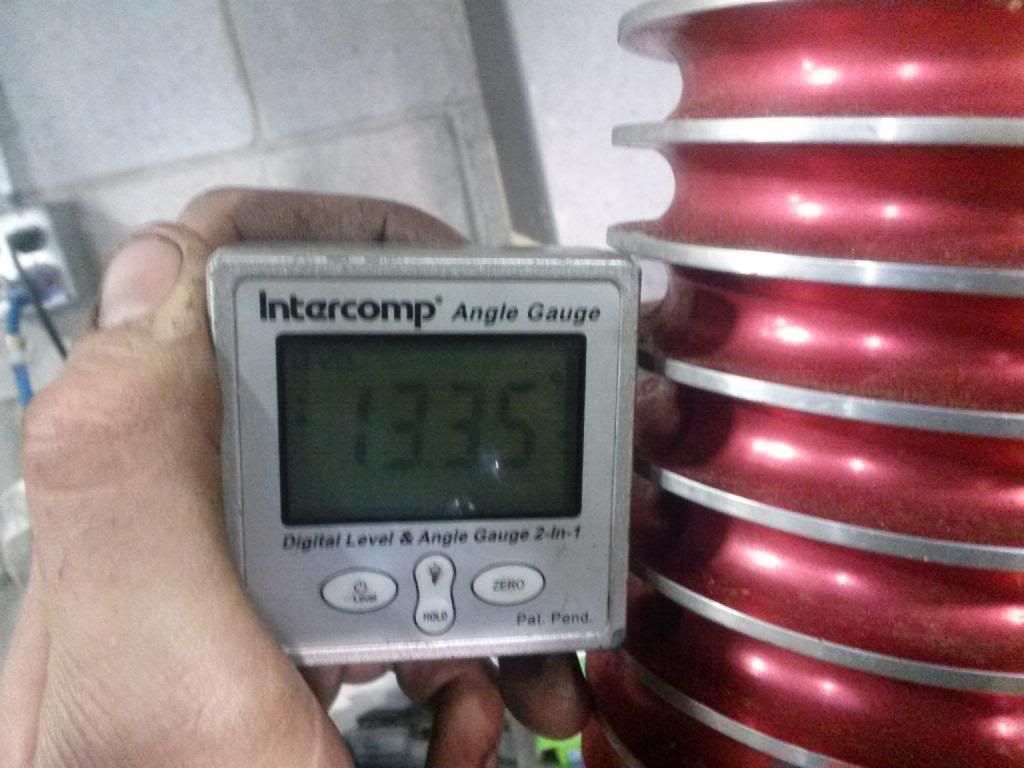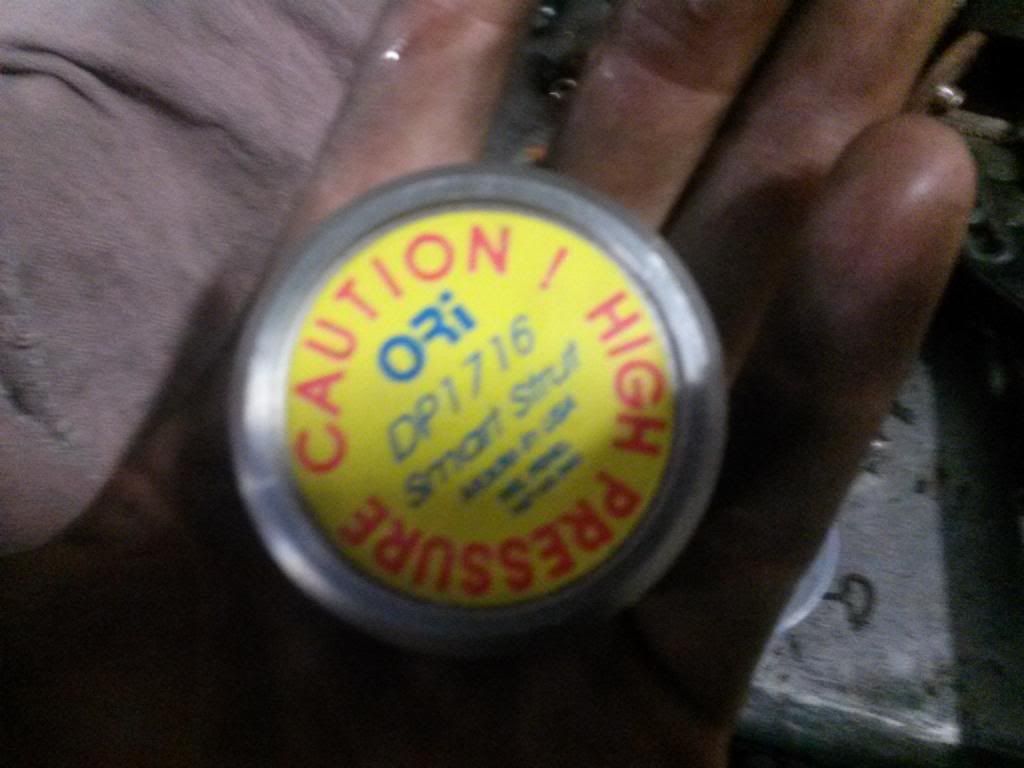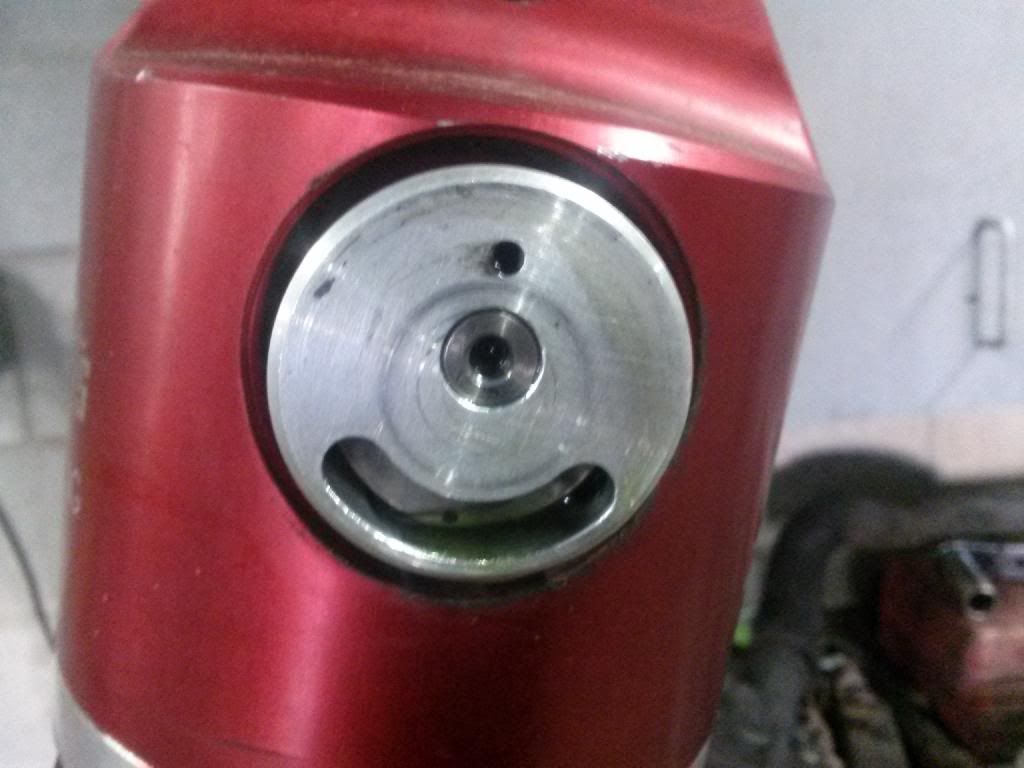 removed the cap to access the part that acts like a plum bob.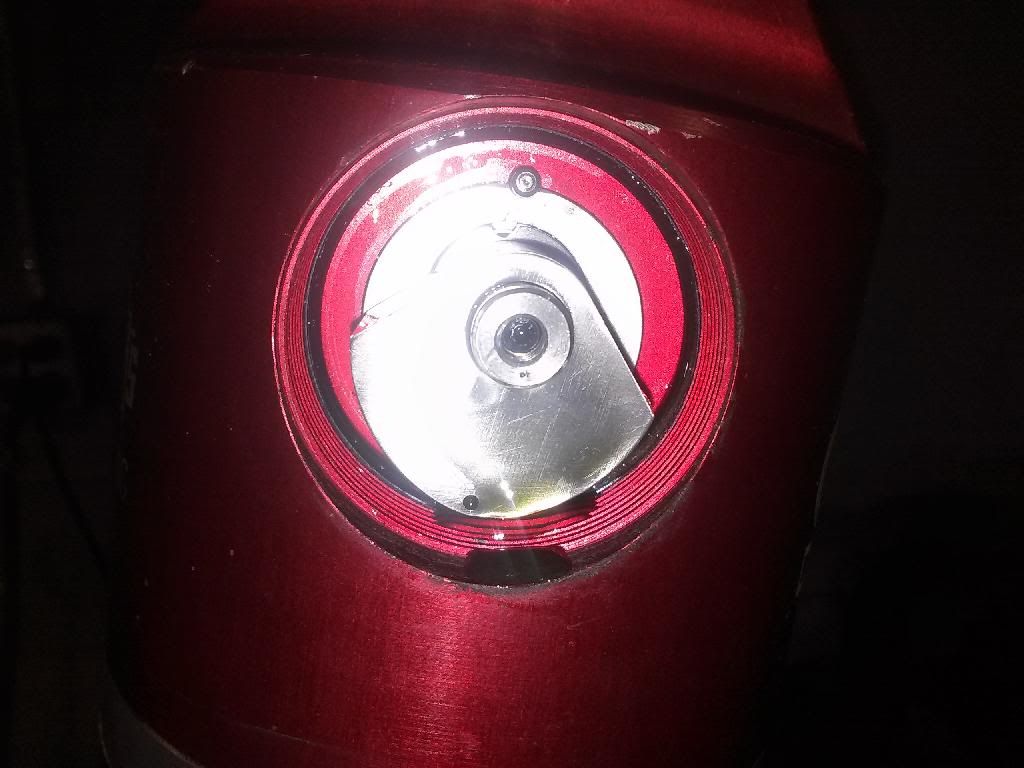 it moves side to side when on a hill and moves this valve up and down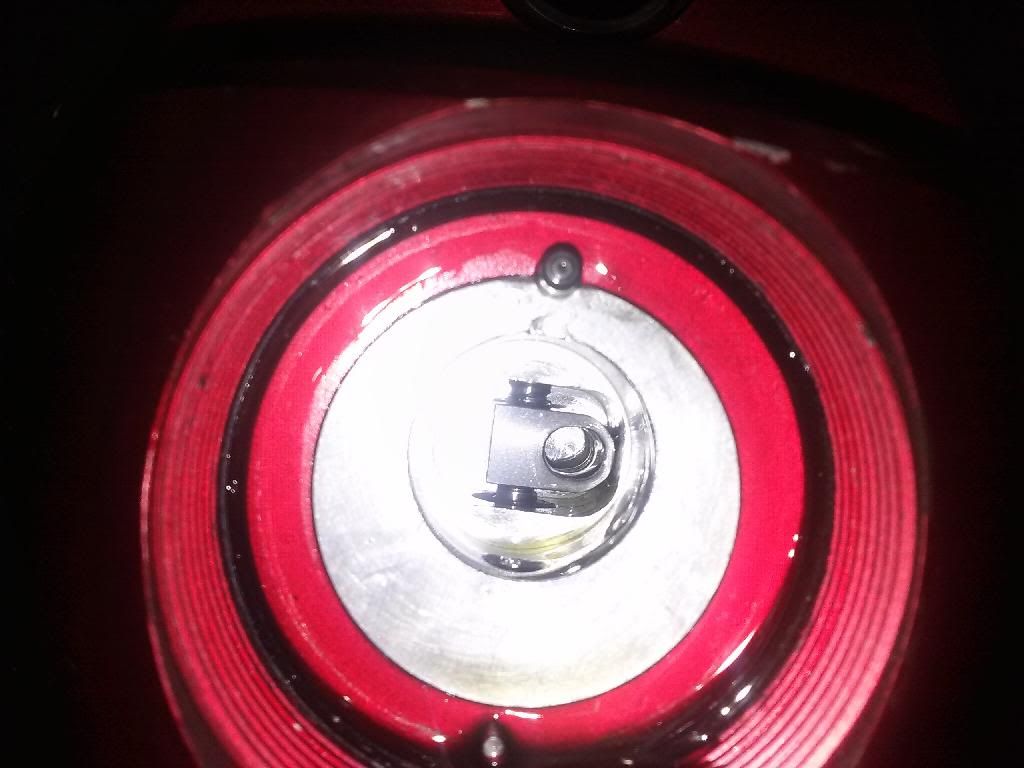 that is what makes the hill sensing function, as it moves it changes the spring rates in the struts to increase stability. and to set it up you have to set it to where it is pointing straight down when mounted in the vehicle.