Haven't done much to the Jeep, been getting over a cold.. was sick on my birthday
On a side note I finally got my other amp from DB-R a Sundown sax-100.4
The 100.4 is big lol. Here it is compared to my Audioque 1200D: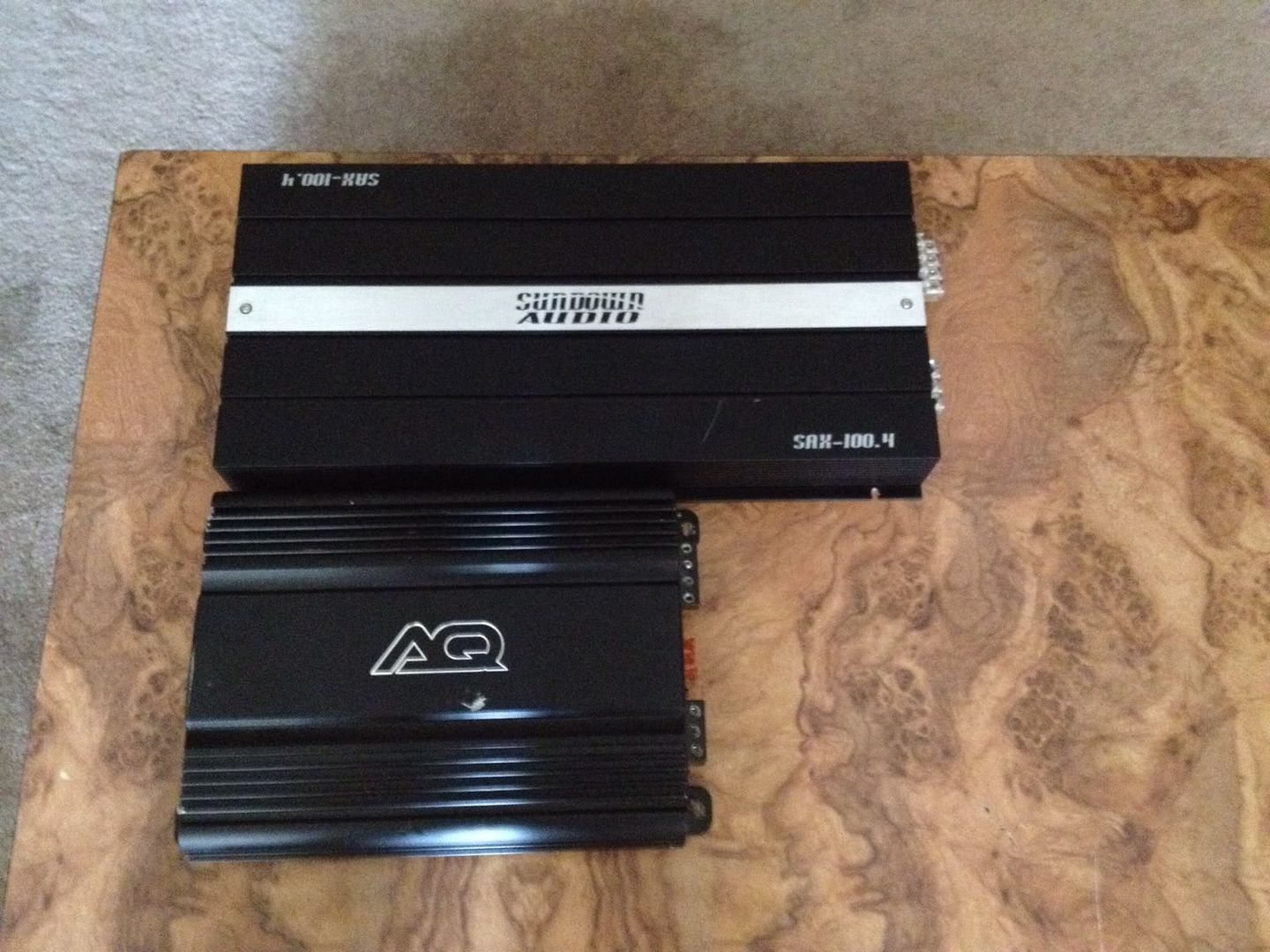 Now waiting on the parts to build my sa-12s into sa-15s and then the real build will begin. I will be able and motivated to actually clean up wires.
Also going to start getting my parts for the WJ steering swap.
---
Quote:
The great thing about UDP jokes is no one cares if you get them or not.
2001 Cherokee Limited:
My Build Thread
2005 Pontiac GTO 6.0L (DD)
May 2013 COTM