Since I have had my '01 for a few months now I guess I should make a build thread.
So my '99 was totaled by a PT cruiser who wasn't paying attention and pulled out in front of me while I was going 40mph
So after a few weeks of looking I found my current jeep, a 2001 patriot blue Cherokee Limited.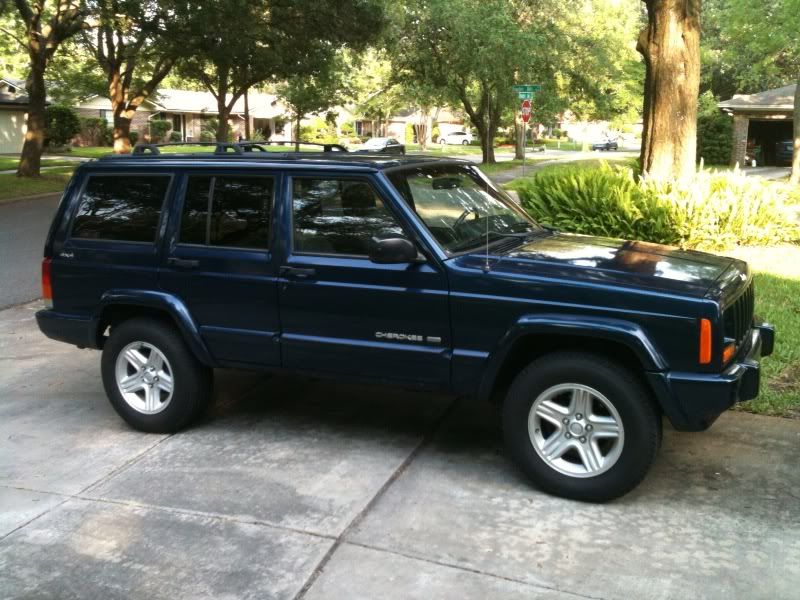 It even had the window sticker with it!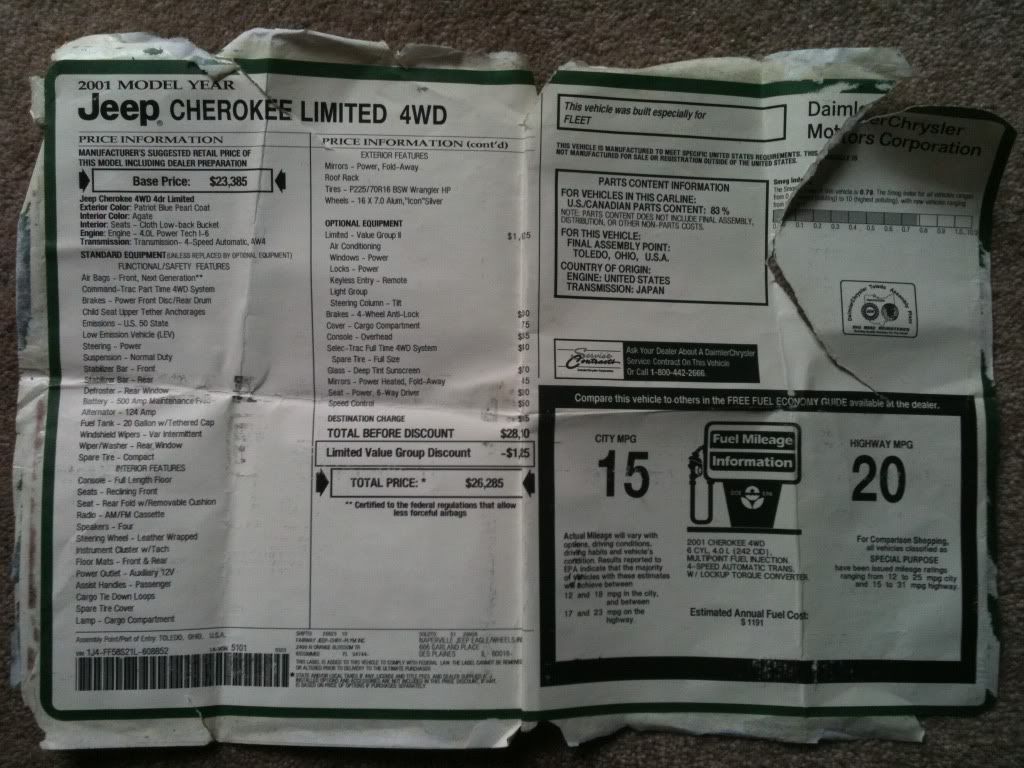 Took it out wheeling and forgot how bad stock tires are in sand.
I changed all the fluids in it and about two weeks later the radiator took a crap so I replaced it with an all aluminum one made by SILLA.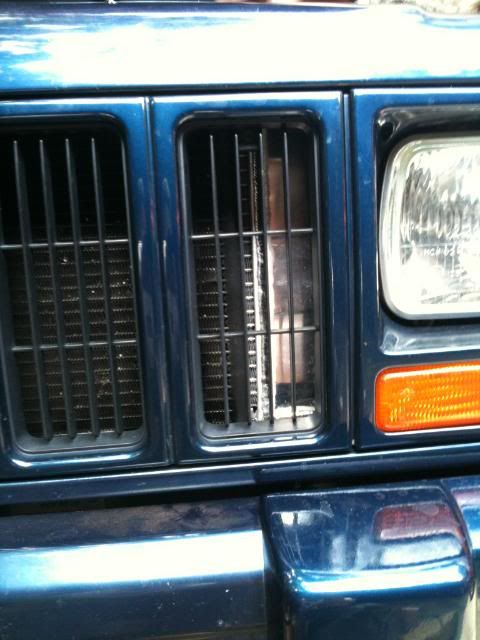 Then about 1000 miles later the real fun started! I noticed that it had oil pressure issues ever since I got it but shrugged it off as the sending unit being bad
Removed the oil cap one day and found this...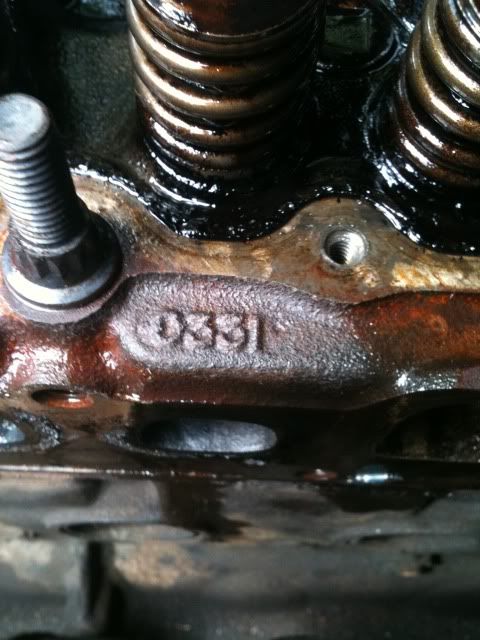 Link to my engine swap thread
http://www.jeepforum.com/forum/f11/s...-find-1094879/