Got my IRO long arms on! It was another mod that took until the early morning hours to finish! I wanna say it was about 230 when I backed my jeep out and was drive able. Here's a before and after. Sorry about the second pic being dark.
Before:
After:
Haven't measured it to be completely correct but the RC 6.5 coils are probably putting me at almost 7".
The JK Rubicon shocks didn't work so i am borrowing my buddy's shocks that he had on his 6.5 X flex kit until I get new shocks.
After a long night it was then off to Tulsa for the flex competition and a little bit of night wheeling. This trip was the first long haul with the long arms since it was the very next day and not even 12 hours after I put the lift on. For the whole 2 and a half hour drive I was very caution as to what would happen since I hadn't got my jeep over 60 with the long arms. Turns out everything was just fine. Got up there and started taking my shocks off to measure what length my new ones need to be. The one thing that i didn't get, because of UPS' mistake, were my front brakelines and I needed them bad. unbolted the front lines and hoped that it was enough for me to flex to get measurements. And I think they were just enough.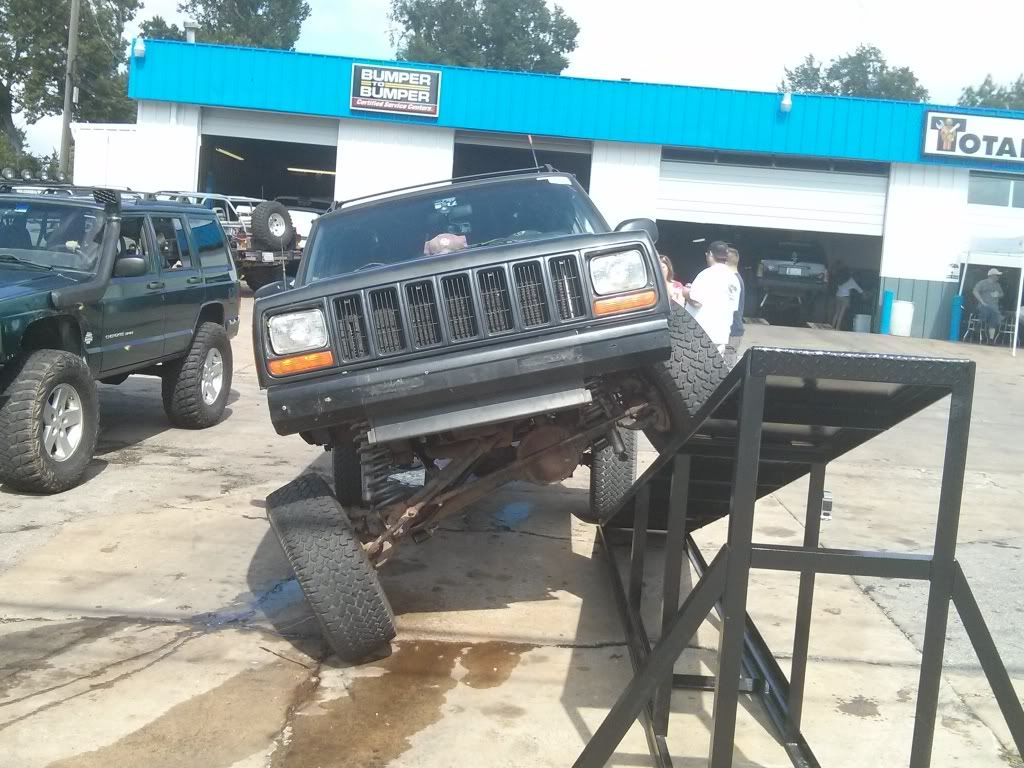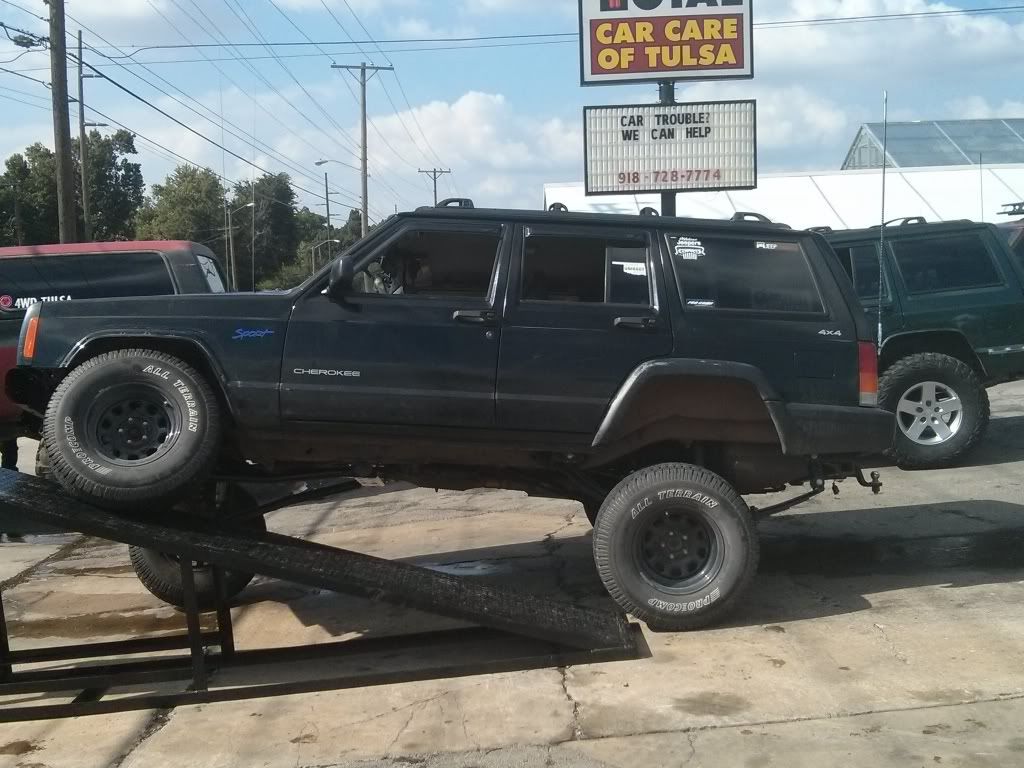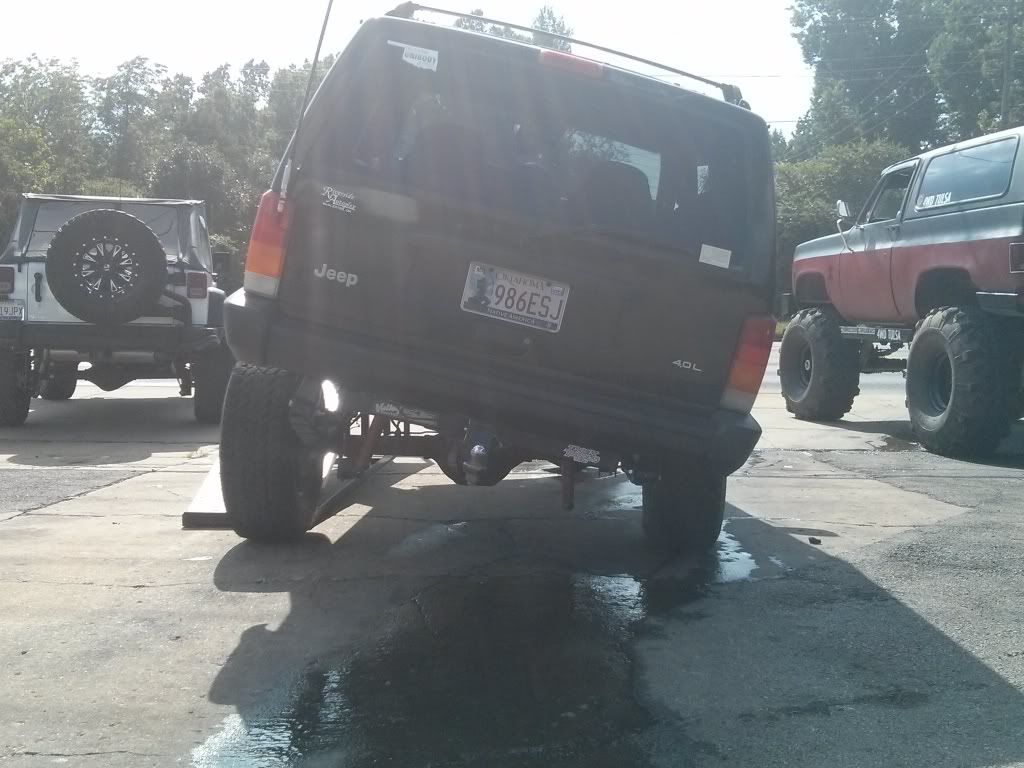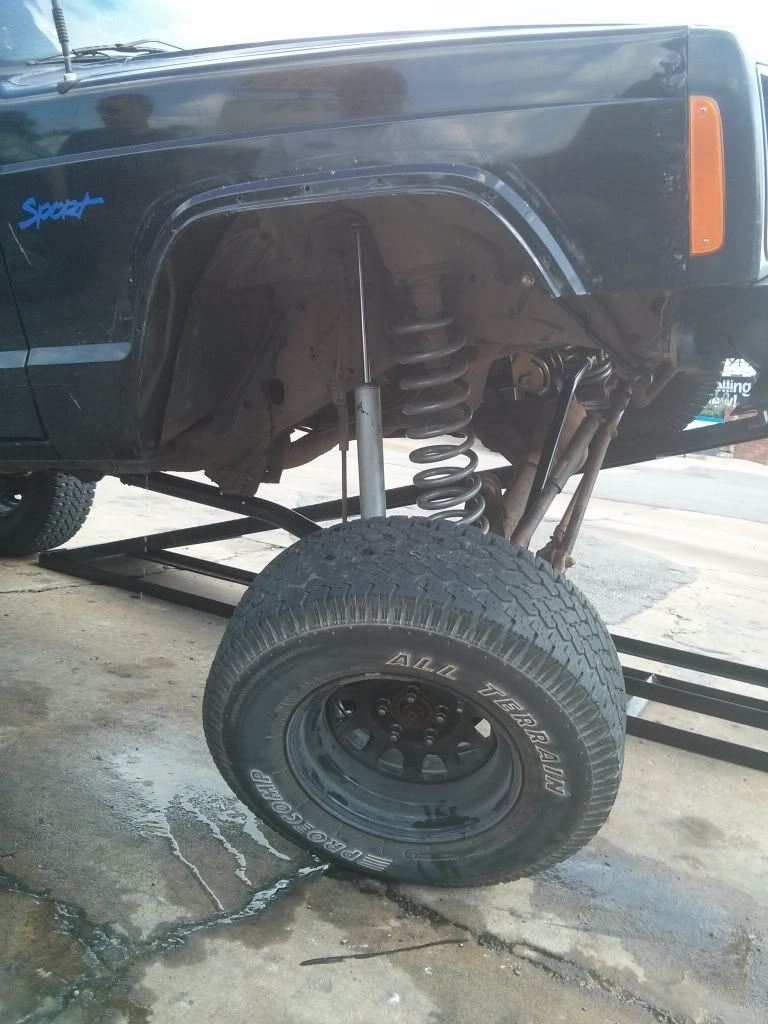 If you look closely you can see my passenger brake line stretching like a guitar string. Also unseated the coil
! I wanna say that is max and the measurements sound about right to my buddy who is also at 6.5 lift with LA. It scored 899 on a 20* RTI ramp. I say that my brake line could have been limiting me just a little.
After that it was off to do some night wheeling. Didn't get any pics of the terrain but it was just some steep muddy hill climbs, a creek some rocks and a big mud pond.
Here's my jeep next to my buddy's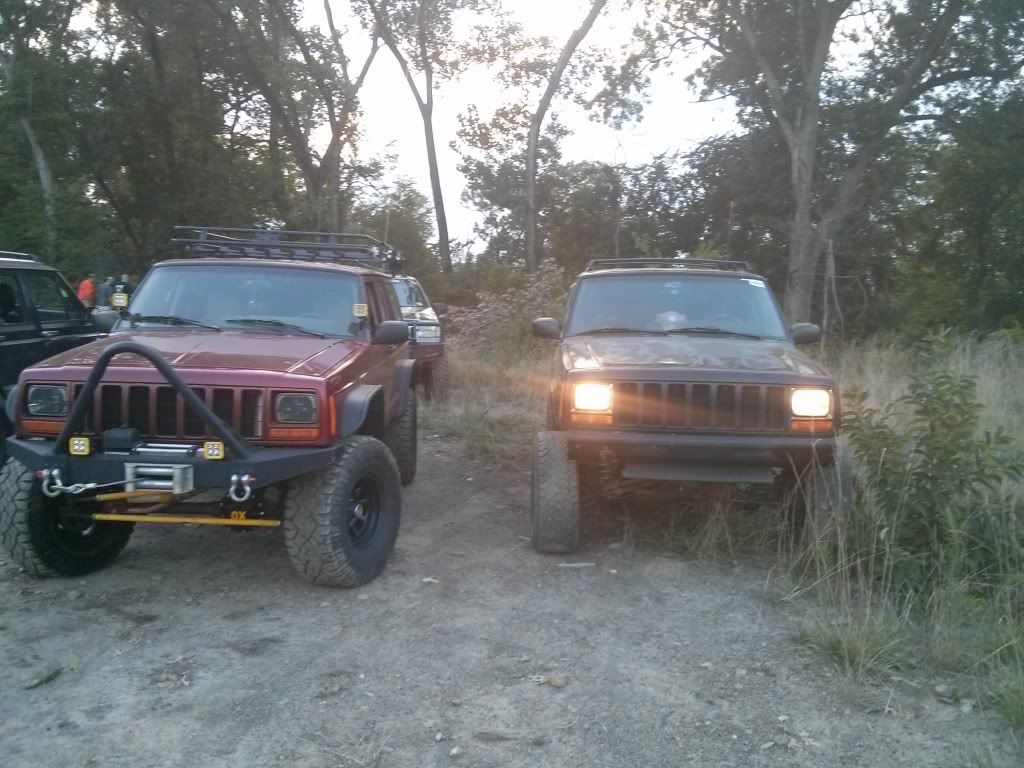 His is 6.5 RC LA that got him 892 on the ramp. His is on 33's and mine is on 31's but I sit about even with his.
Here is the aftermath of the wheeling. Nothing broken yet, just real muddy, and I was trying to stay out of the mud. But i got lost and had to go through mud to get back to the main area.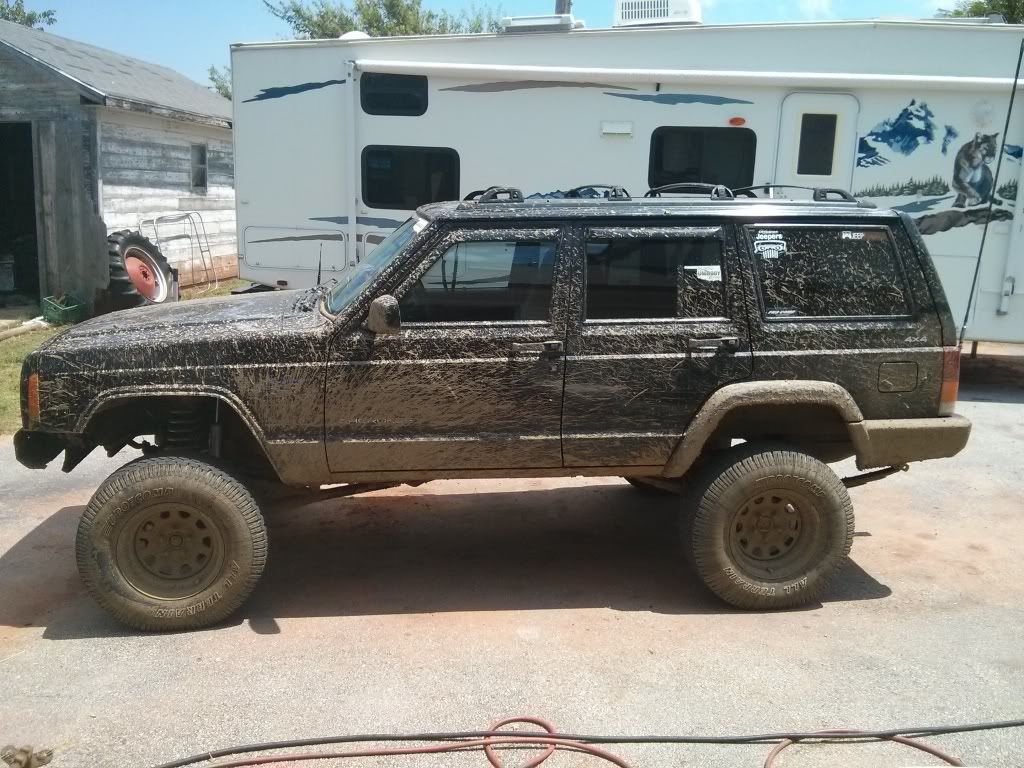 For now I think that will be it for my jeep since college starts back up next week. The only thing that I can see going on my jeep is putting the stock flares and endcaps back on and that's it. Just gonna do some wheeling till next summer when I get my summer job back. And I already know what my next purchase will be!