Thought I would update my thread!
Went wheeling this past weekend at a local park. Although I didn't get any pictures to prove it, it was fun. The trails were originally for ATV's and SxS but the owner opened up to letting jeeps in where they can go. He also gives the go ahead to make new trails while out, its awesome that he does that because you will never know what you will find. Actually have vids of the place from when I went earlier in the year that I will post. Here's an after pic that I took. It wasn't to muddy but it was very tight on some parts and got scratched up pretty good, but its hard to tell in the pic.
Headed back from the park and decided to stop by my sisters place and park next to her brand spanking new 2014 Grand Cherokee!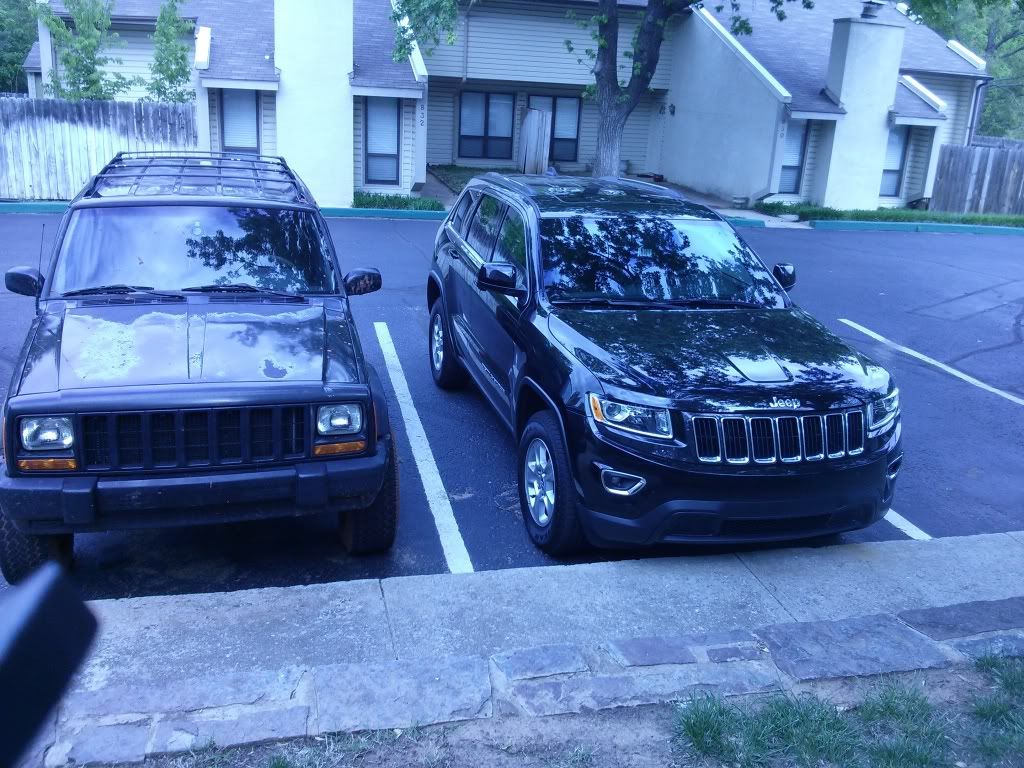 And finally what's a jeep without stickers right! Its not much but everybody has to start somewhere. Just added the JeepForum sticker today. I am sure there will be more to come when I redo the lift and get accessories.
Thats it for now. In about a week, after my college finals, I plan to change out every fluid and do maintenance on the engine. I am getting around 13 mpgs and I know I can get better. Probably gonna upgrade some engine stuff to fix the low mpgs. After that, if I can scrounge up the cash, I will start to redo my lift and add accessories.
Well, I am to lazy to post all the vids but here is my Youtube channel, you can check them out yourself if you want.
http://www.youtube.com/feed/UCX3392TUw7PKKJroaFGV-vQ/u