So I'm finally back and may be a little more active on the forum, or hope to be. Been really busy with college, work, and my personal life and not much has happened or changed on my jeep. Still haven't done my WJ knuckle swap but plan to do it soon, hopefully when i get the time. But I have gone wheeling a couple times. Here are some pics.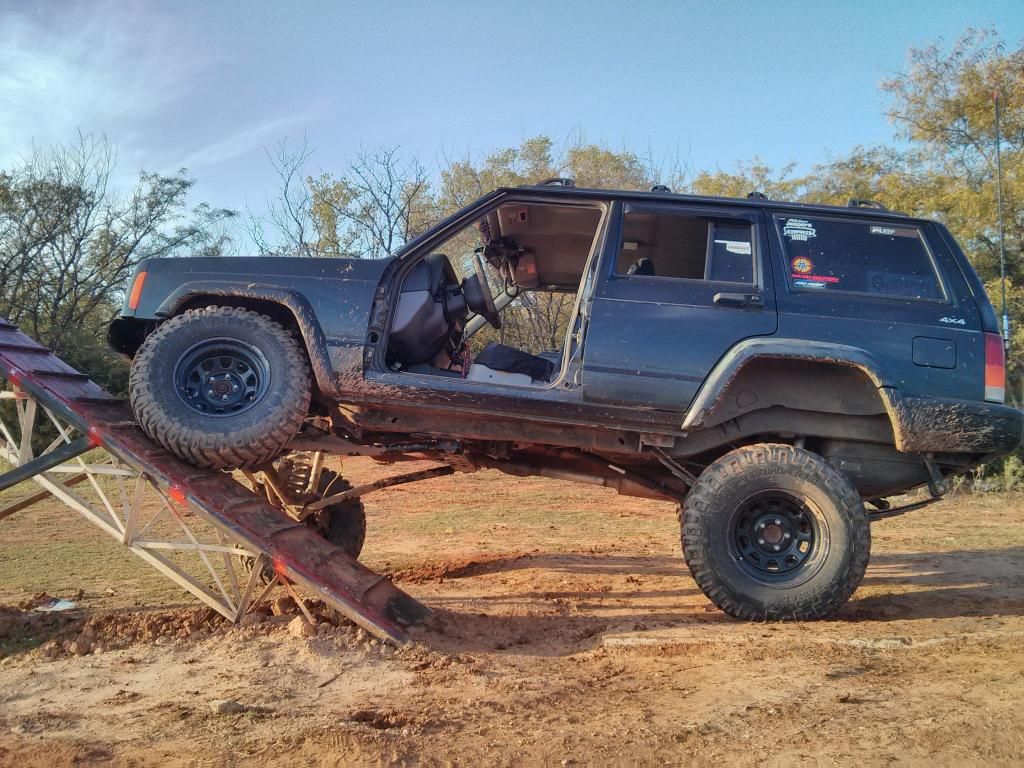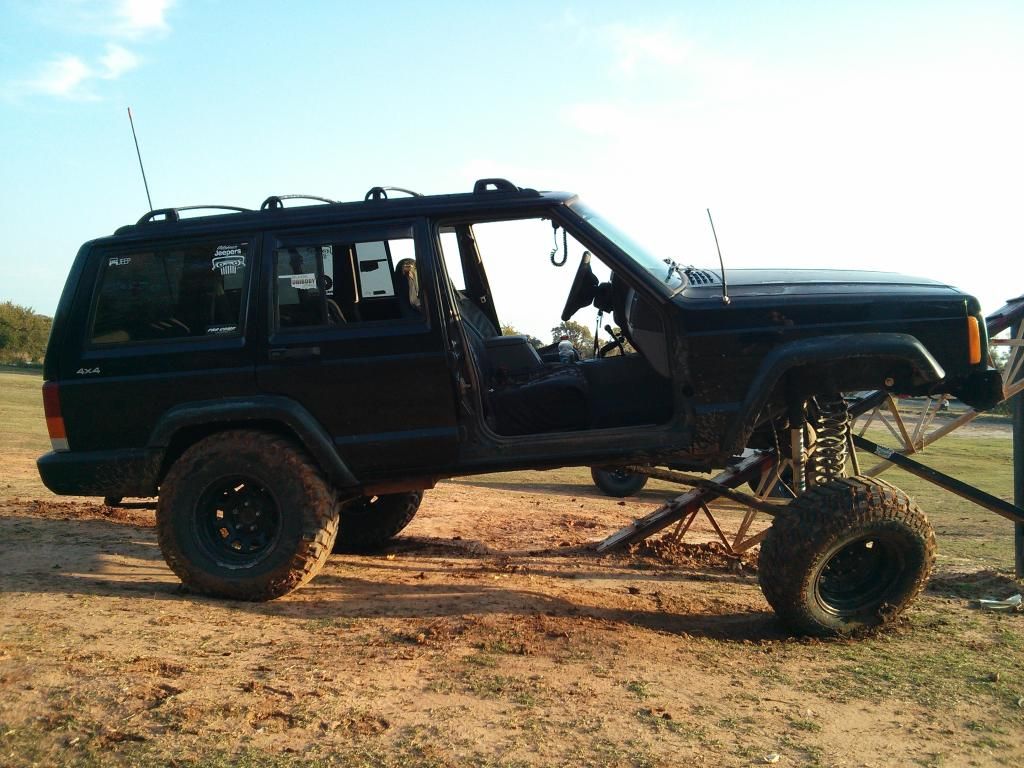 My buddy in his TJ sort of ran into a tree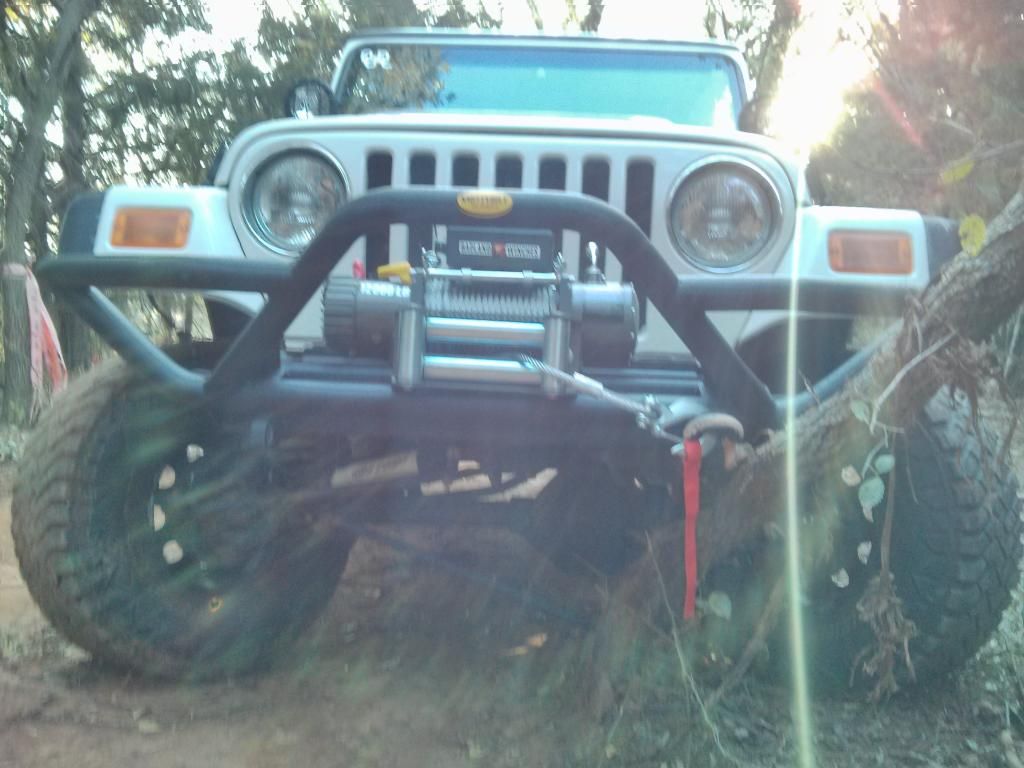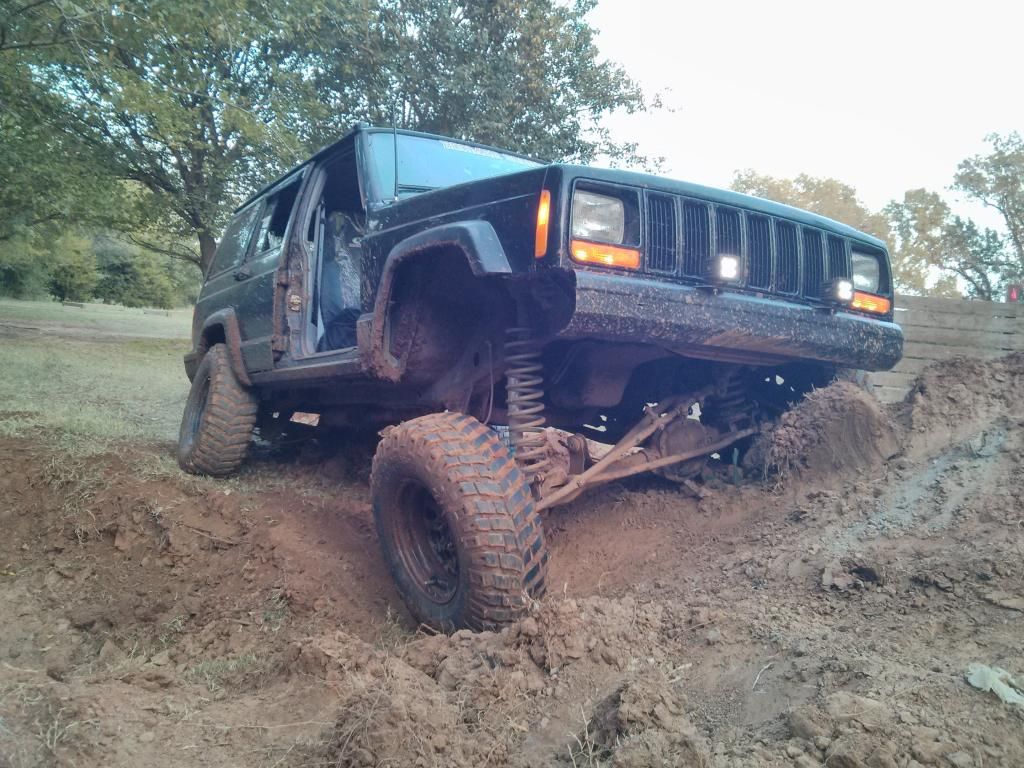 Then i got a little stuck.
Broke my taillight and smashed in my hatch in that hole.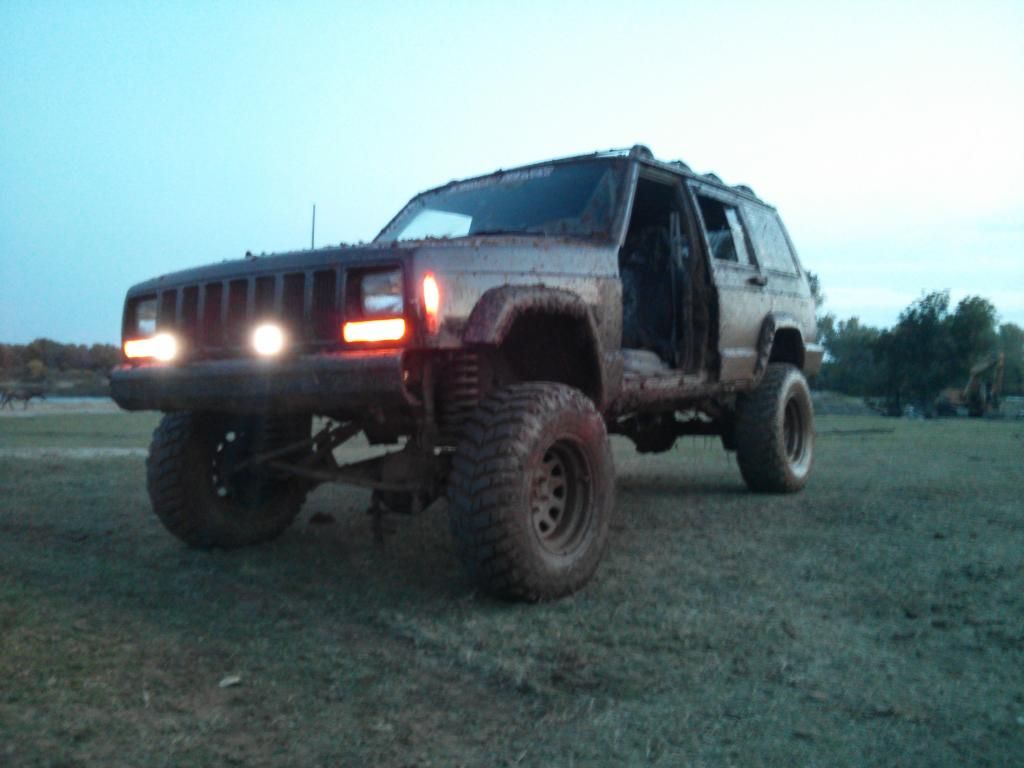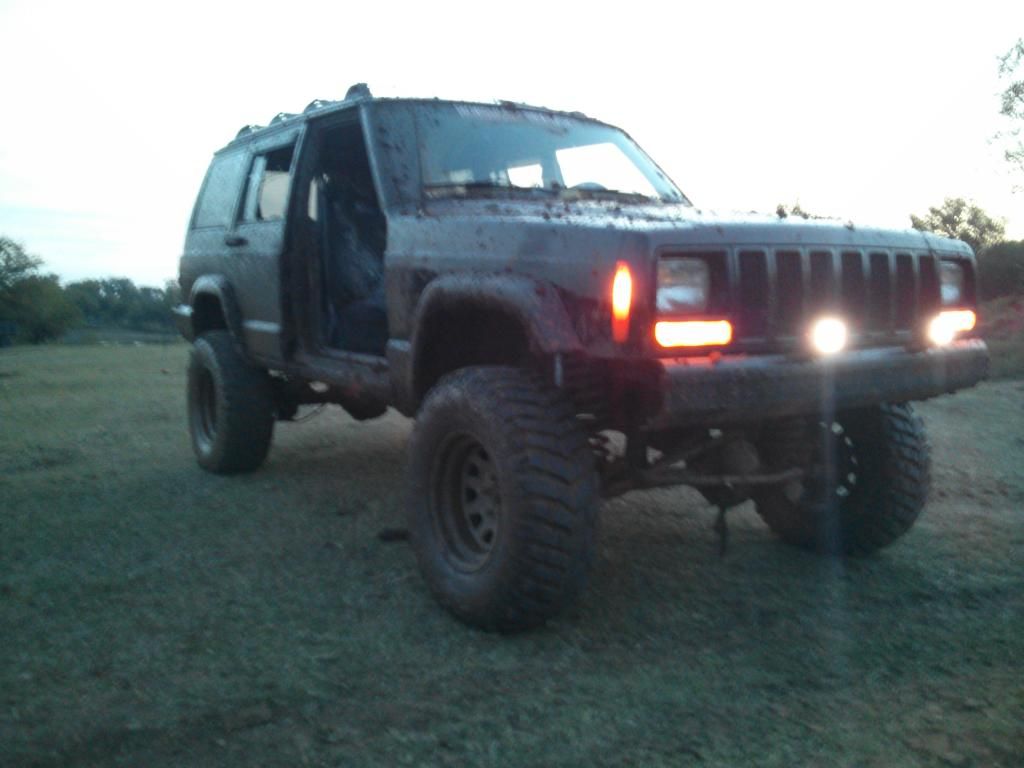 Then got some snow and had to take some pics
And my new wheeling partner and hunting dog who loves my jeep to the point where she lives in it when she can
And bought some goodies on black friday. JCR DIY rear bumper that i welded up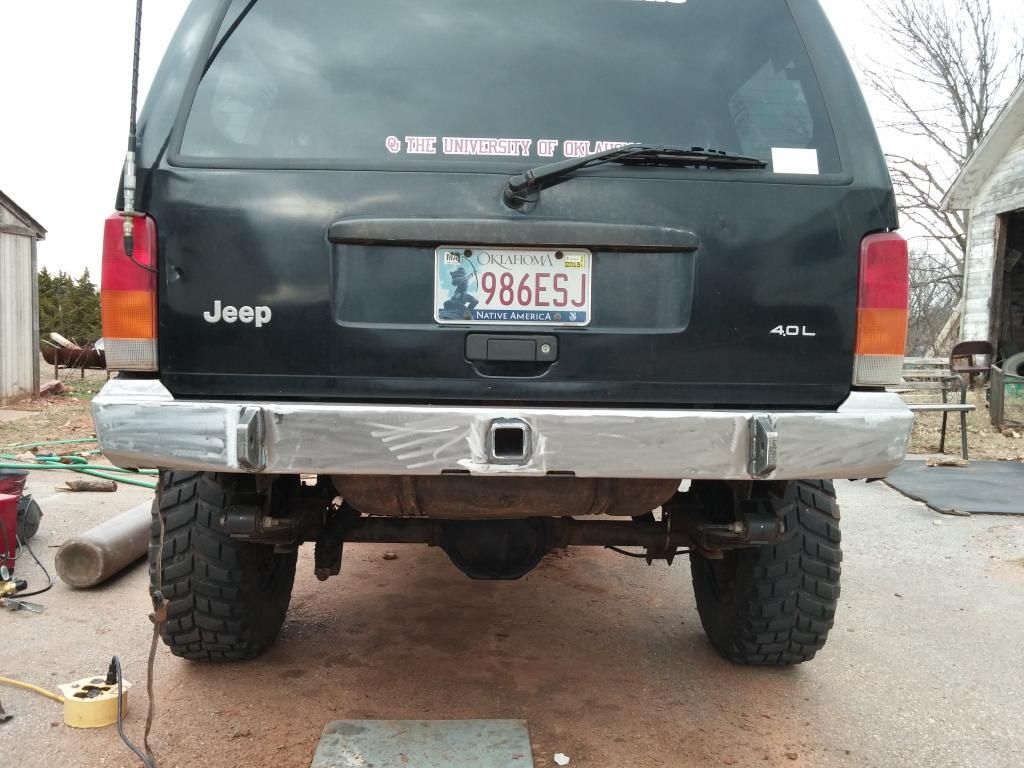 Went doorless on campus and turned a lot of heads. And found a jeep to park next to before class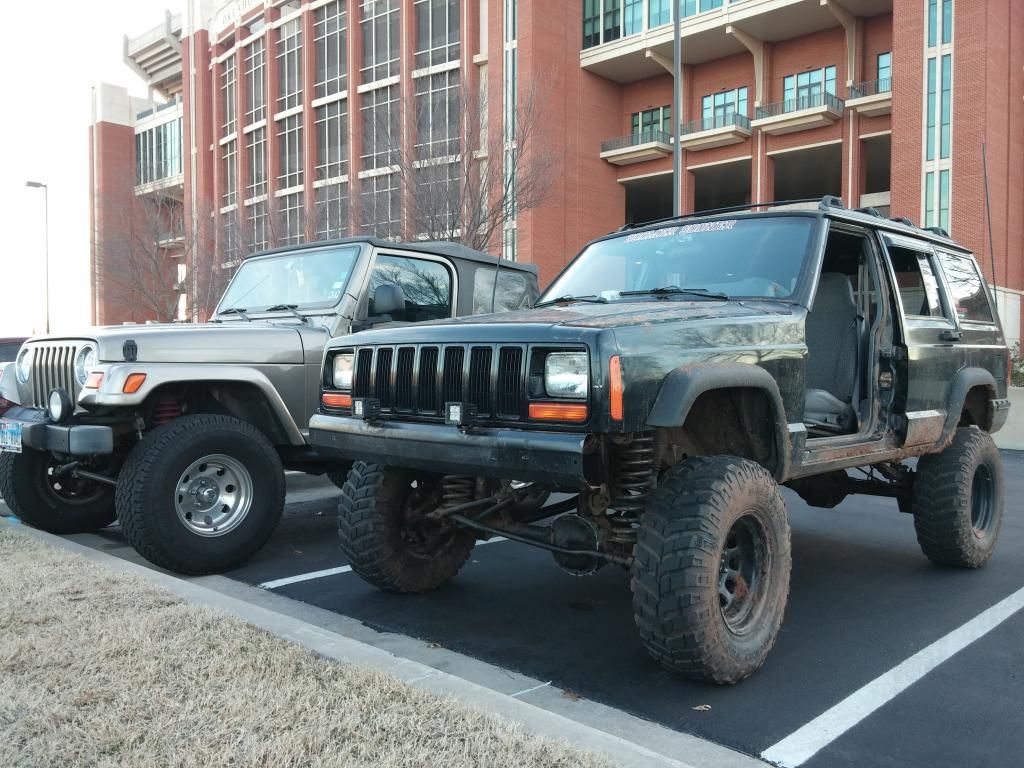 And that other Black Friday goodie finally arrived and I installed it. DirtBound Offroad Manta Ray winch bumper. Had to test the clearance and mall crawl a bit.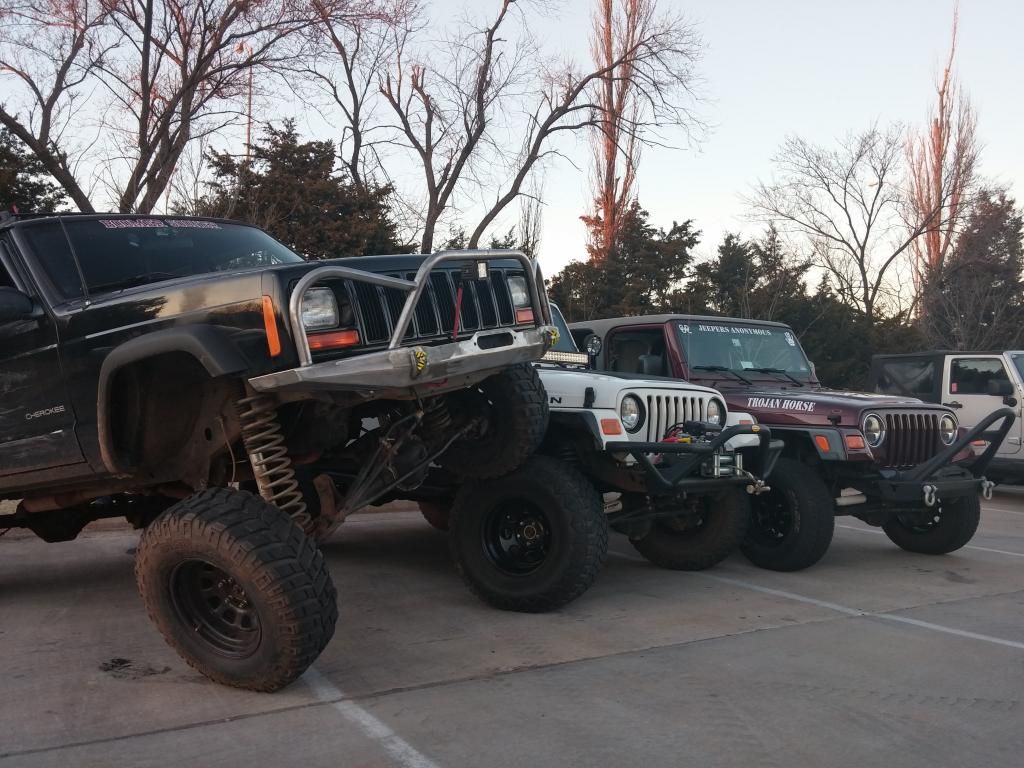 Also added some other small stuff but not much. Not where i would think i would have it at this time but life first and jeep second; even as much as I want my jeep to be first.
Seems that the head gasket is blown now though. And the rear main seal is leaking as well as the oil filter adapter. I plan on fixing those problems as well as replacing my popping ball joints within the next week. Planning on going to Arbuckle Offroad park on the 28th and plan to wheel my jeep pretty hard. And also get some good pictures of my jeep since I lack that while I wheel. And hopefully get my steering lined out and installed when I get the time to.