Thread Update.
Nothing has been happening with the jeep. Had the bolt on my front passenger side bar pin eliminator break or fall out. It was no fun while I was driving.
Snowed in OK last week and went and had some fun but I didn't get any pics. It was mainly just donuts.
It was also finals week and I had to take advantage of the free parking spots.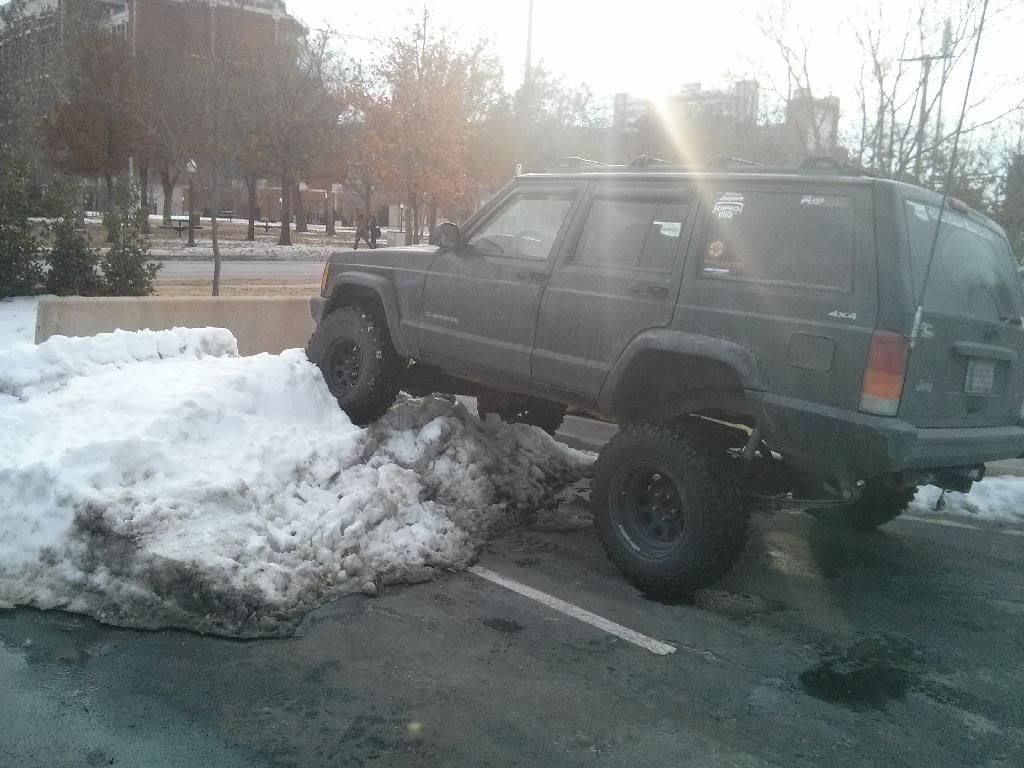 Then today i cleaned my Jeep of all the sand/salt they had put down on the roads.