Its been a while since I have updated this and I guess I will do so now! Alot has changed since my last post so I guess I will try to get it all. I sorta copy pasted this from my other build thread so it might sound different from what i originally posted. I graduated in 2012 and thats when I got the mindset of modding my jeep. So I started to build a roof rack.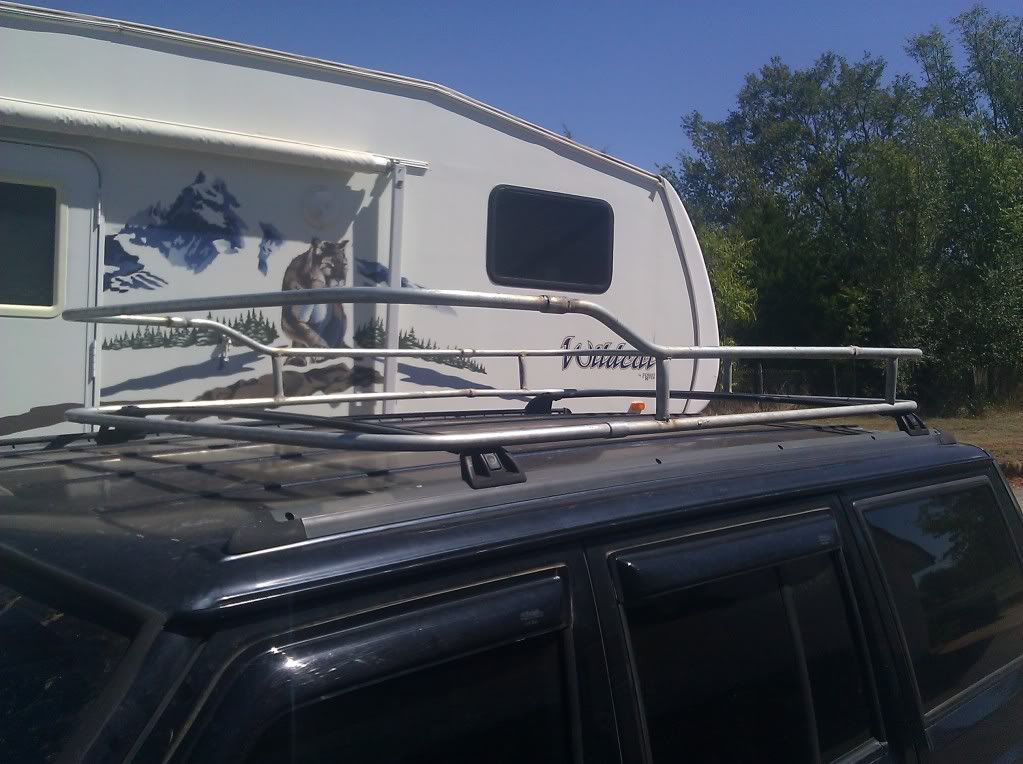 It is made out of rigid tubing which is 100X stronger than EMT. I wanted to go for a baja style rack since I want a safari type XJ. It's raised 6" in the front for lights and 4" around the rest.
In the fall of 2012 i was enrolled in college. So that meant less funds and less time for the jeep.:sad: Fast forward to the beginning of January, when it all started to change! First I got 31x10.50/15 put on. It was a very tight fit and only rubbed at full steering lock. Not much flex though.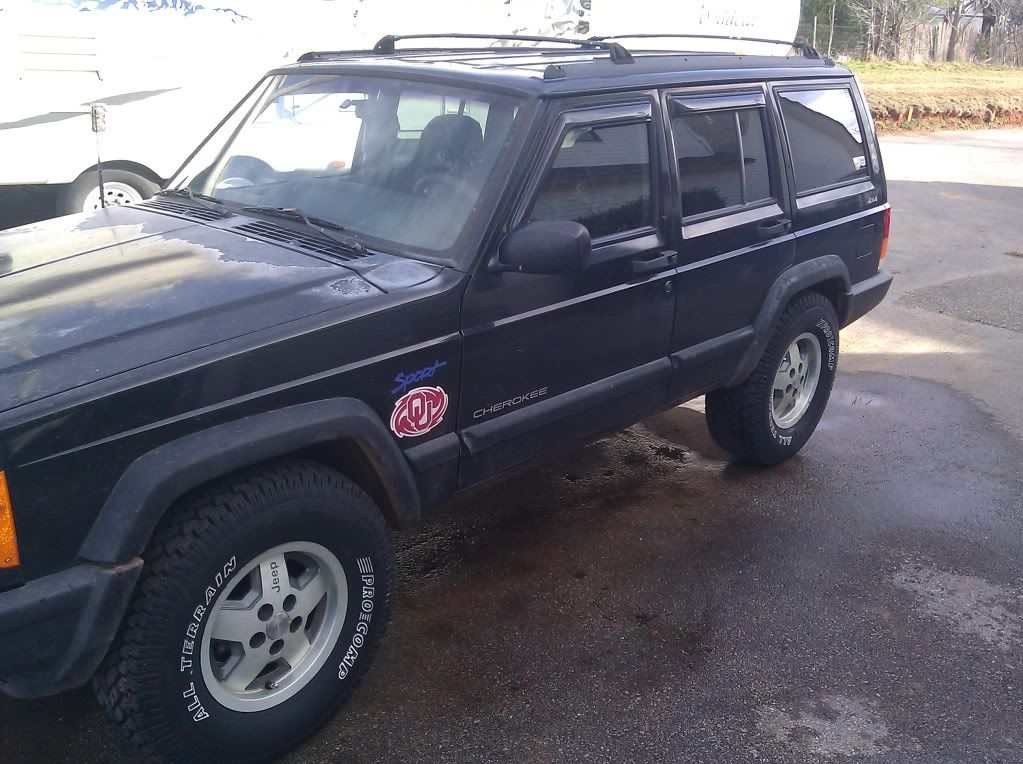 I planned on putting the lift on before the tires but the tires came first. That following weekend after I got the tires I got the parts for the lift. And so it began. I went with a junkyard lift/aftermarket. 3" Rusty's HD coils, bastard pack, and JK rubicon shocks. I got the front on that weekend.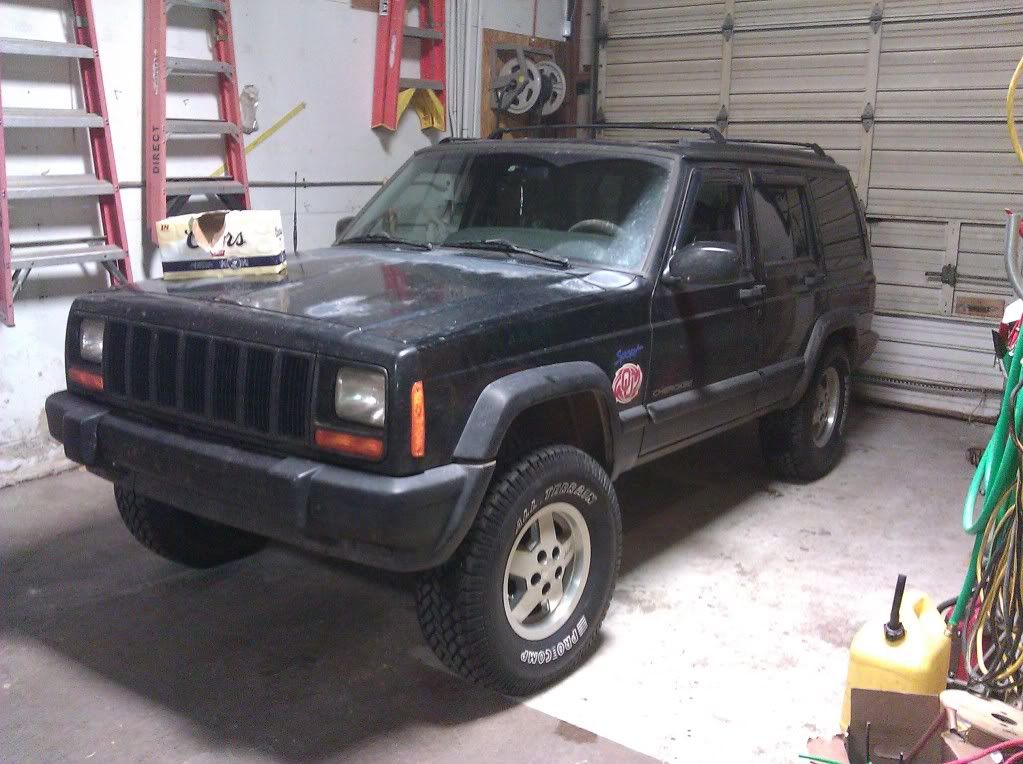 I would have done the rear that same weekend but didn't because of other issues. SO I rode around like i had a couple hundred pounds of sand in the back. It only sat like that for a week, lifted the rear that following weekend.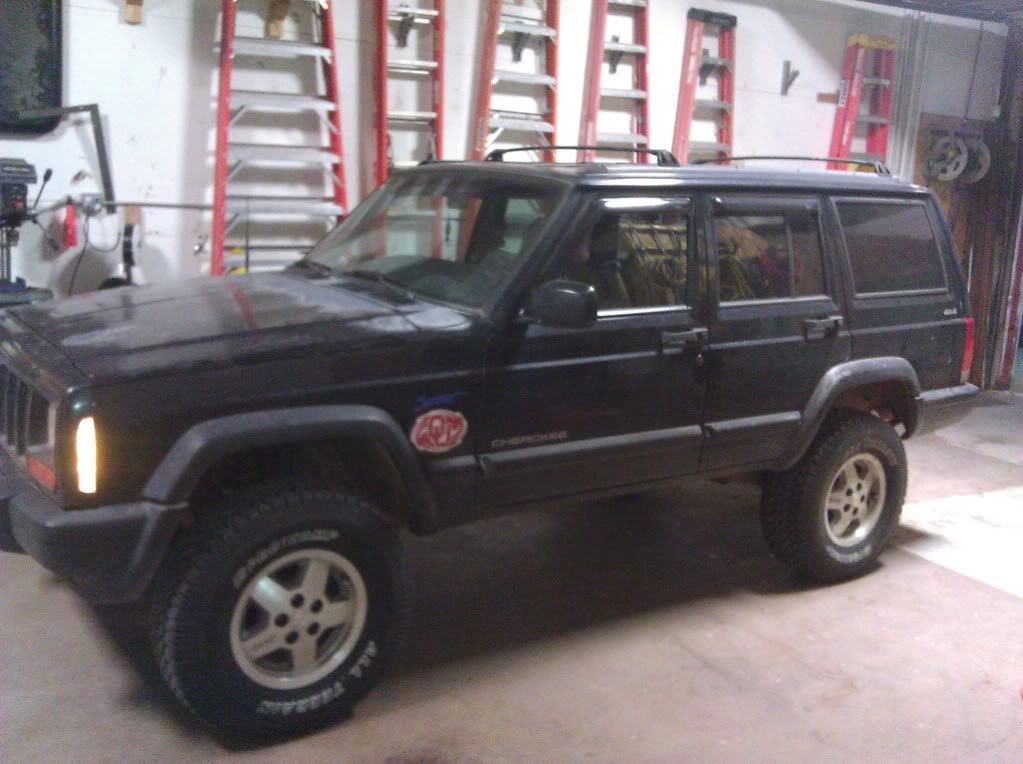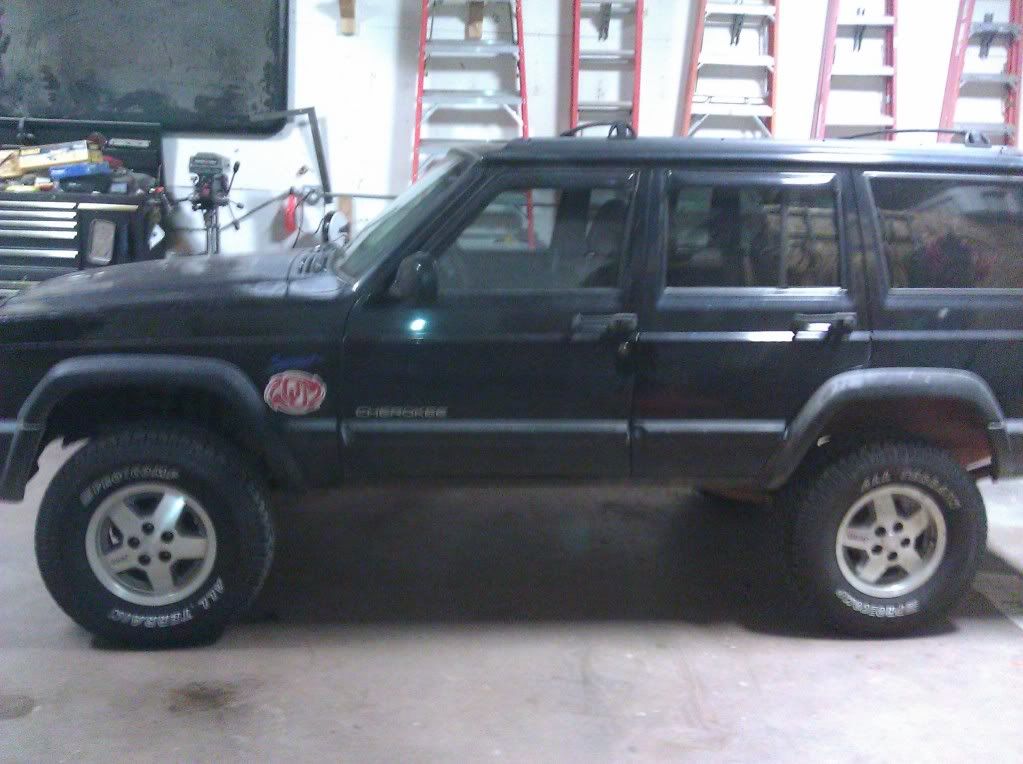 Overall it netted me 4". Or 3.5" in front and 4" in the rear. It measured 21" in the front and rear measuring from center hub to fender.
I came out after class one day to find that a stocker parked next to me. Had to take a pic.
So it was all lifted by the end of January! I forgot to mention that I also got new sway bar links and other miscellaneous lift parts from my local group members. Hunting season was coming to a close in OK so i went out small game hunting at Ft. Cobb lake. Hunting was not so great so I did some wheeling while I was at it.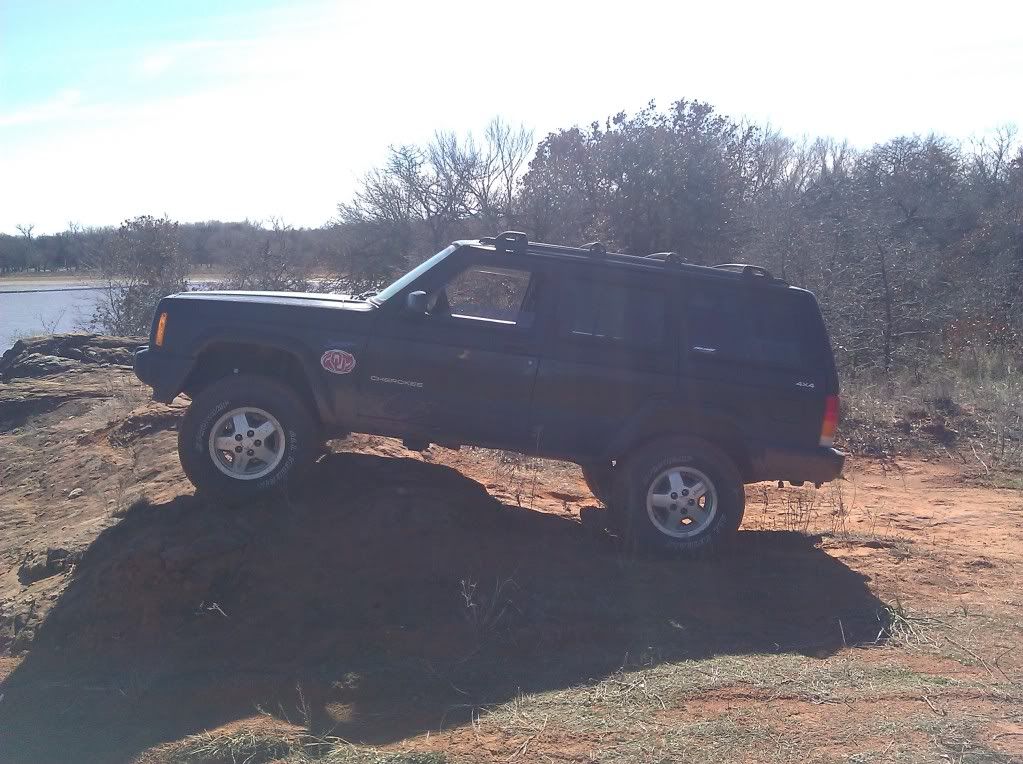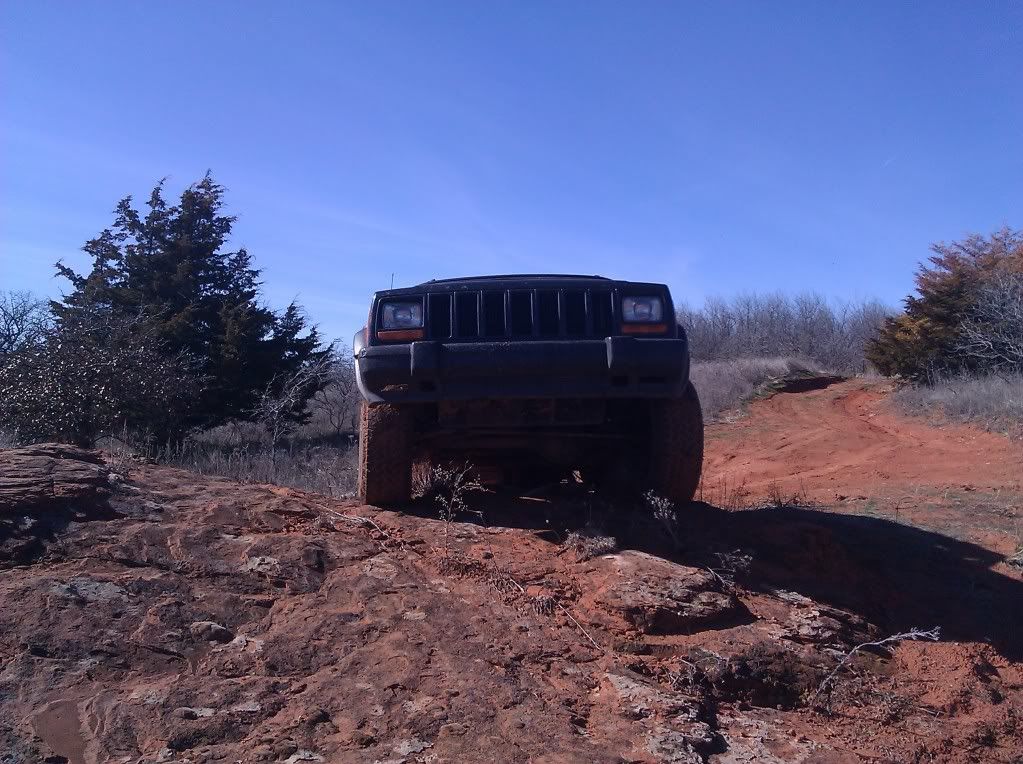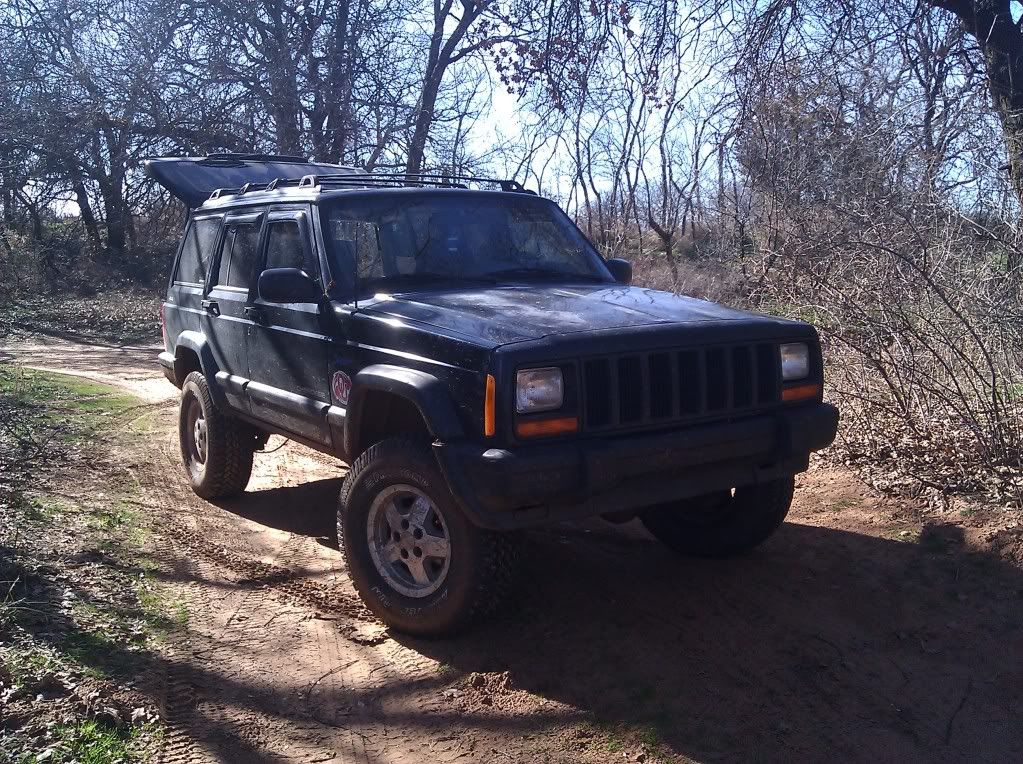 It was the first time I did some wheeling with the new lift and it did well.
Then I went to the Canadian river with another XJ and a YJ, which never gets pictured for some weird reason,
Here's one of my buddy's XJ.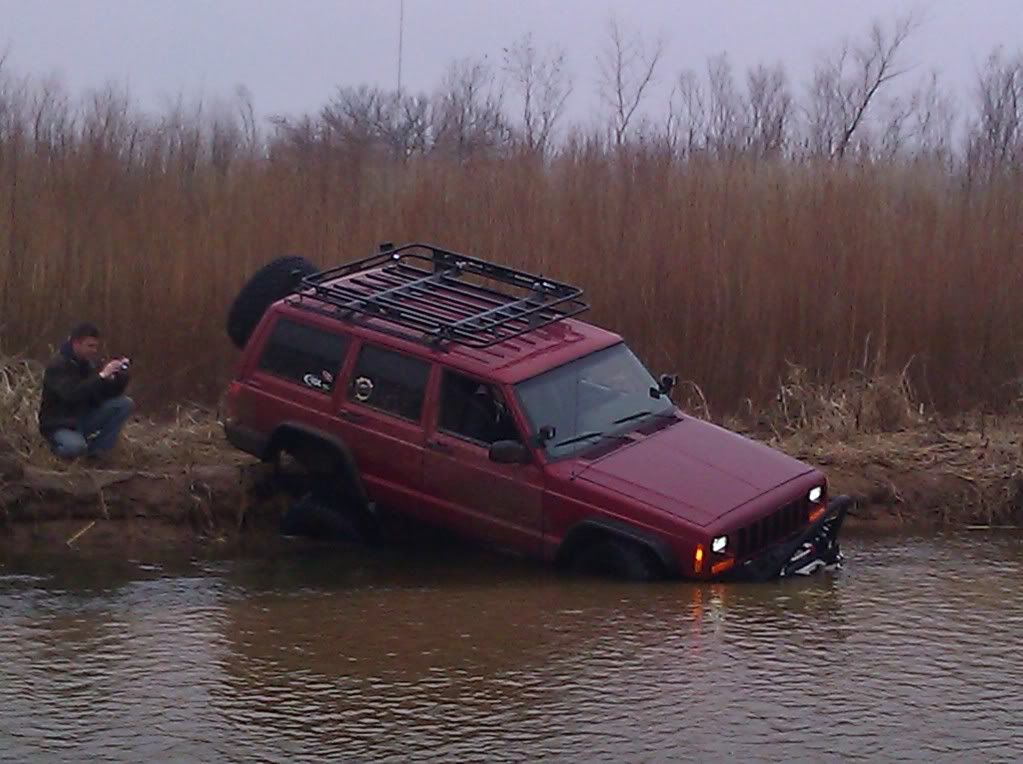 Then mine!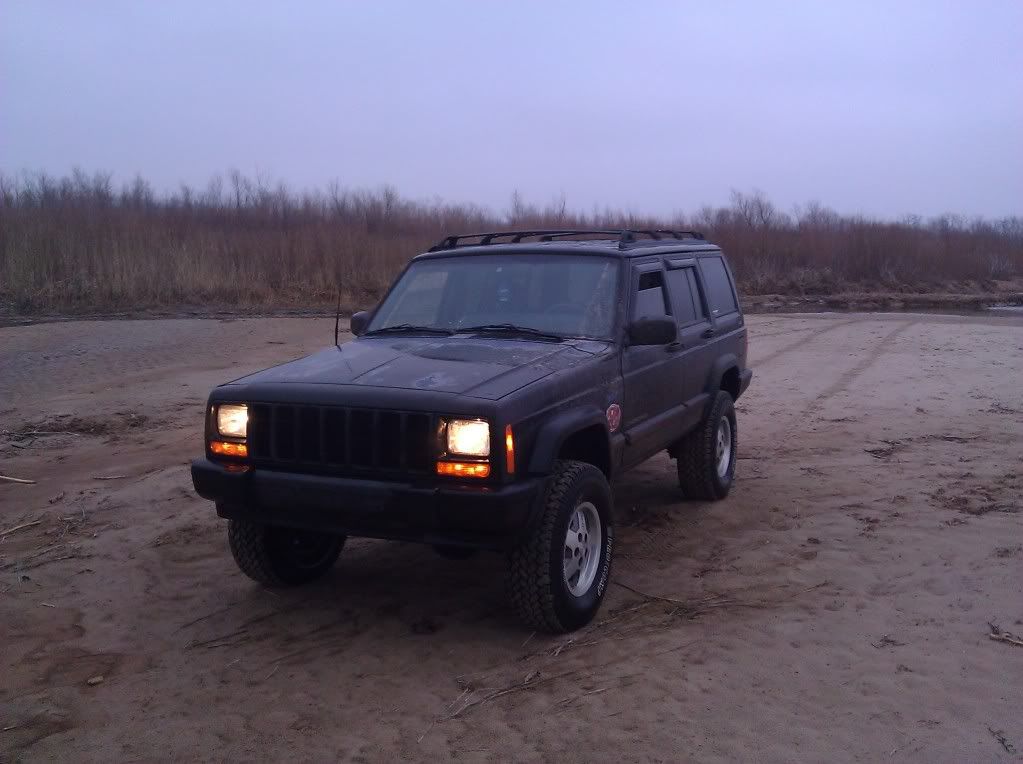 Got stuck twice, the first of which I did not get a picture of but I was 3 wheeling, 1 in the air, and with open diffs, wasn't going anywhere. The second is where it got somewhat bad in my book. Water was deep and i lost momentum in the sand. Water was coming in the passenger side and filled it up to the top of the door trim.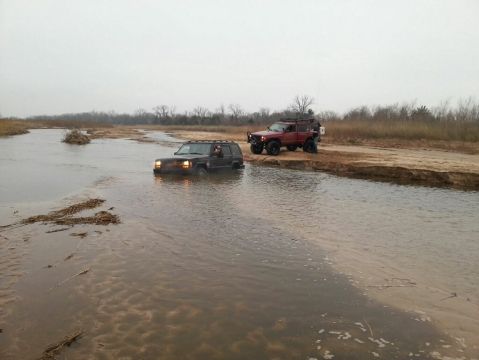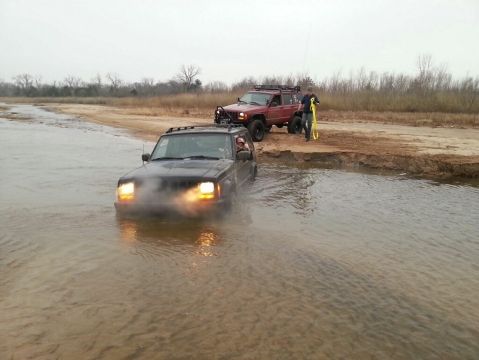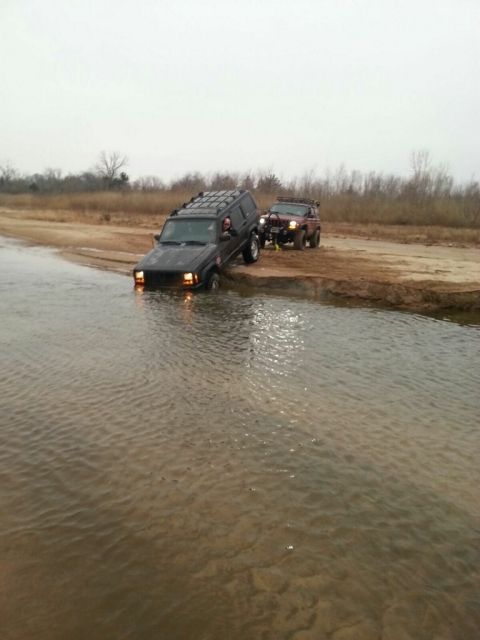 I then popped the drain plugs and it all drained out by the next day. I took the shop vacuum to the floor and got the remaining bit of water out. And I also cleaned up the exterior, OK river sand isn't so friendly to paint.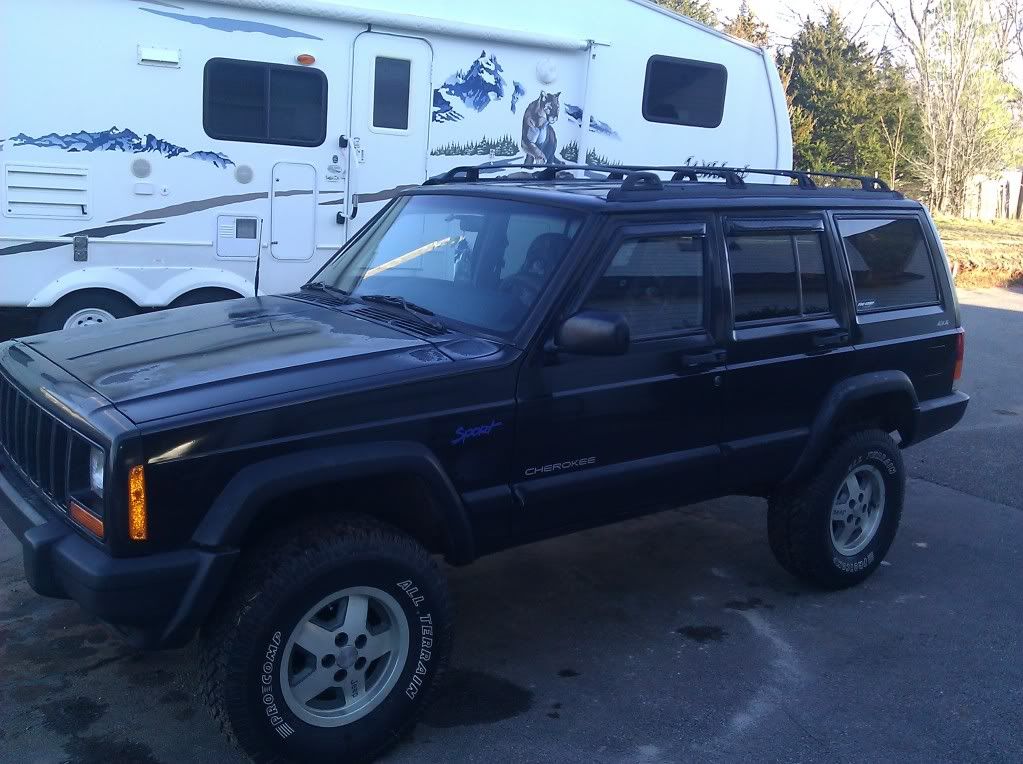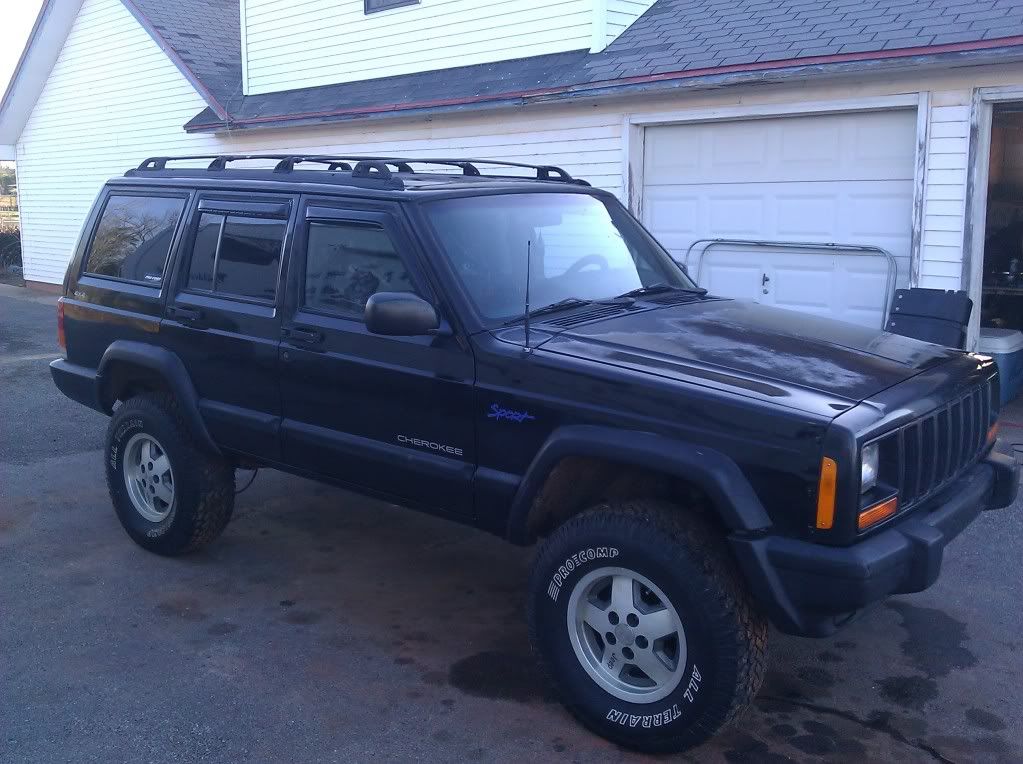 Then it snowed the next day. Weird OK weather were its 60 one day, snowing the next then back to 60 within the next 24 hours.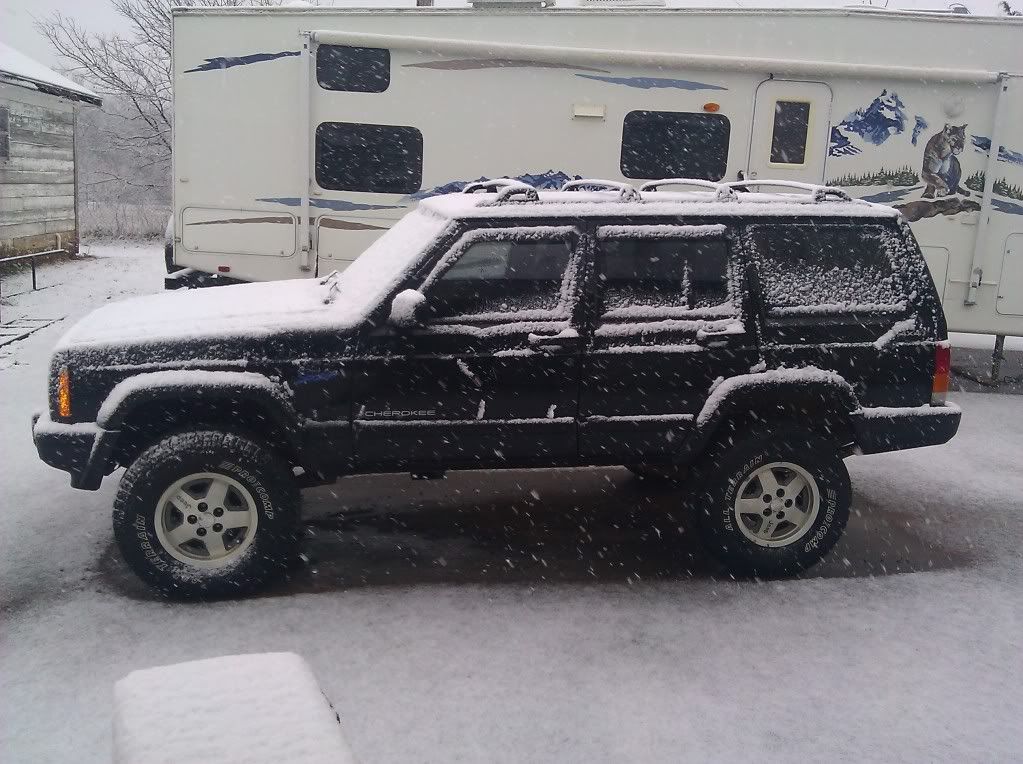 Oh, also found out that I lost my muffler at the river that day so I ordered a new flowmaster 44 which should be on by the end of this weekend. I plan on making bumpers, sliders, skids, etc. for it and also buying new things in the near future. And go on more wheeling trips with the local groups. I will sure to keep everybody updated, that is if I remember!