Okay - got the new springs in so the XJ is back in service.
This is where I left off last night: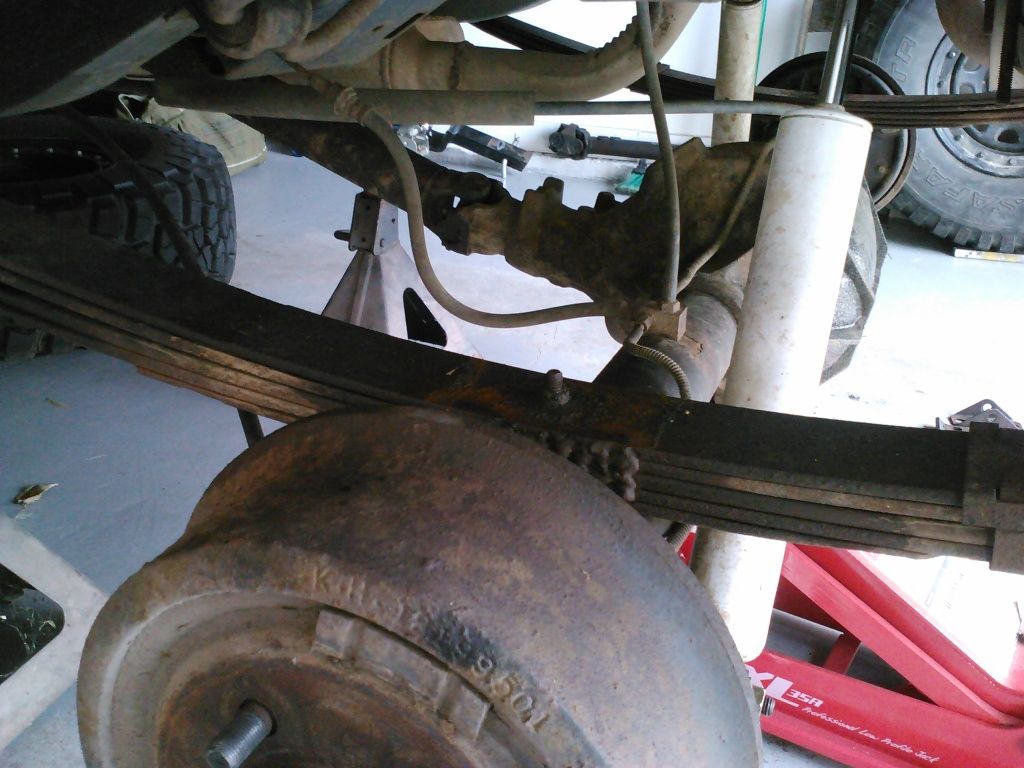 It was't as bad as I thought - but it wasn't easy. The front eye bolts were not budging after days of PBB and the airgun at max torque. I had to get a 1/2" drive 15" breaker bar and some MAP gas and torch tip.
After heating the crap outta the bolt and wackin the **** outta the breaker bar with a BFH I was able to get 'em out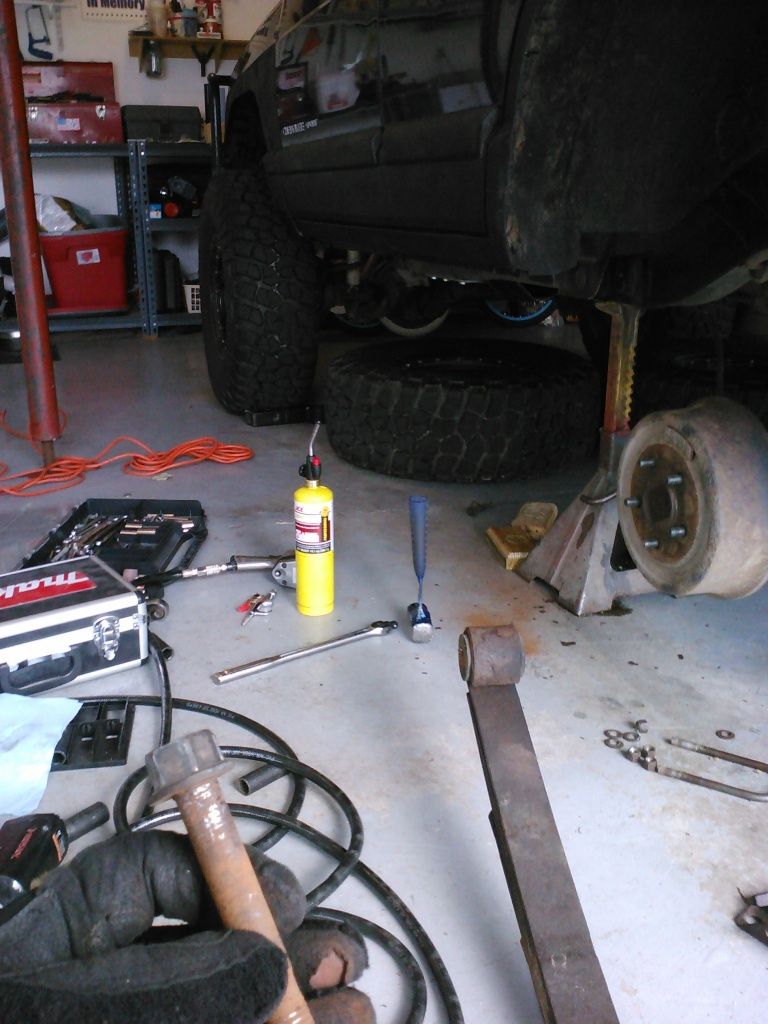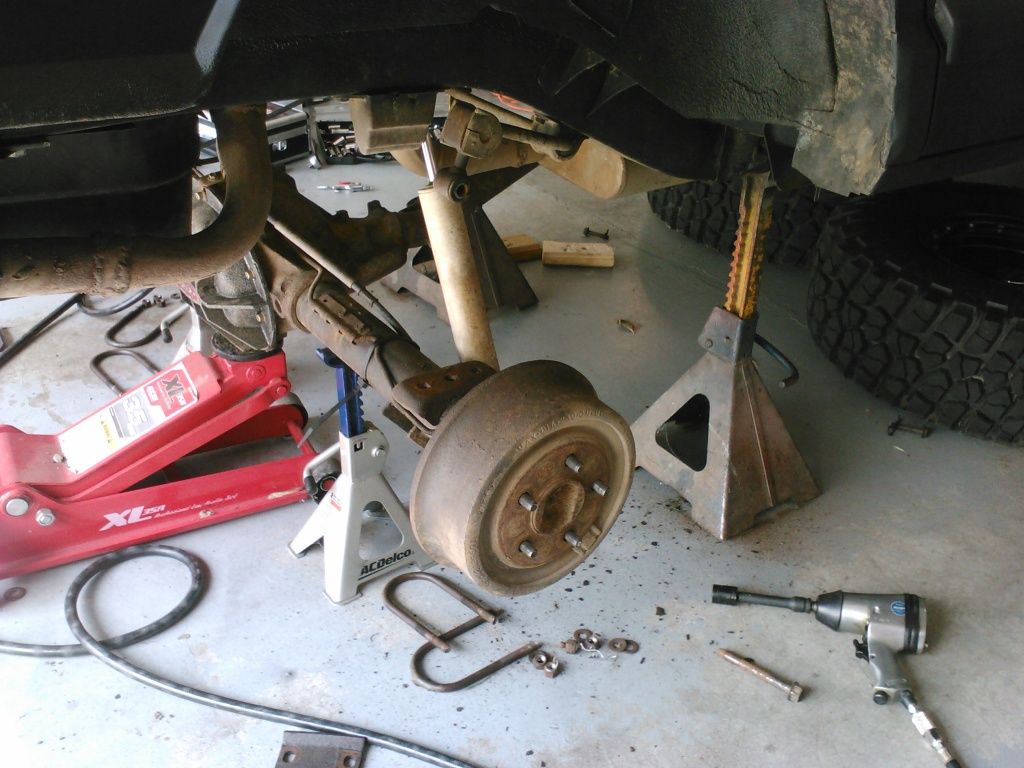 Once I had them out I was able to see that the front bolts I had weren't gonna work - wrong thread. So I made a trip accross town to a dealer for these: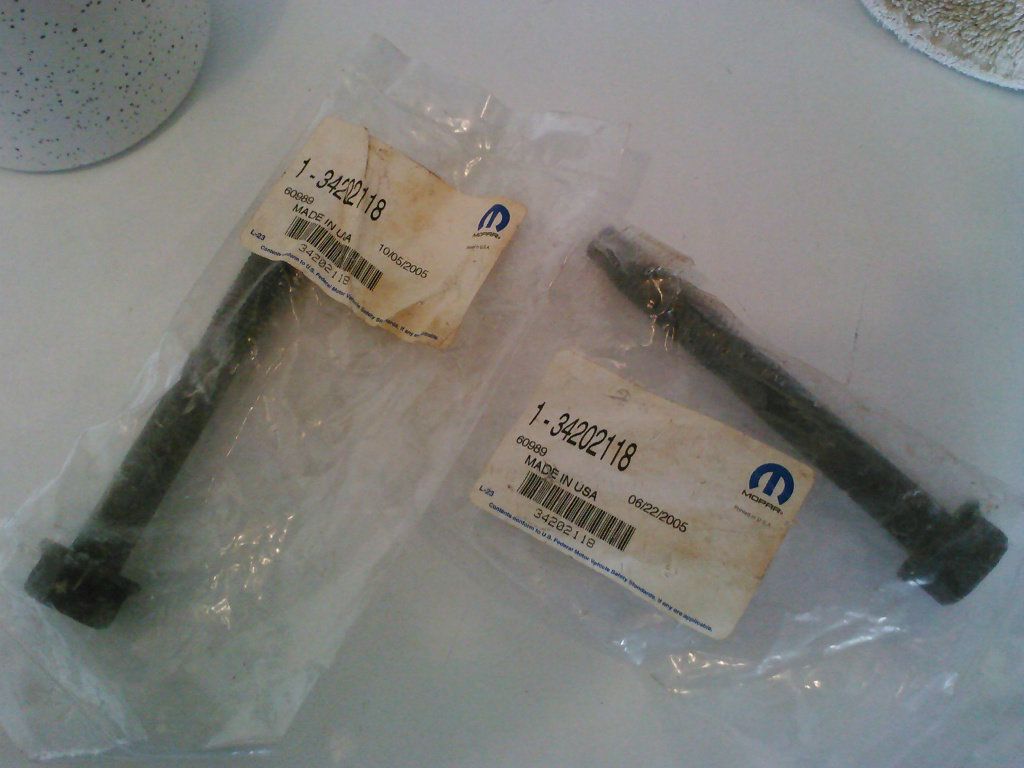 I took a pic with them in the packaging for anybody needing a part # for reference.
Once I got the old springs out it was time to lather everything with anti-sieze (I dabbed some in the front eye nutsert as well):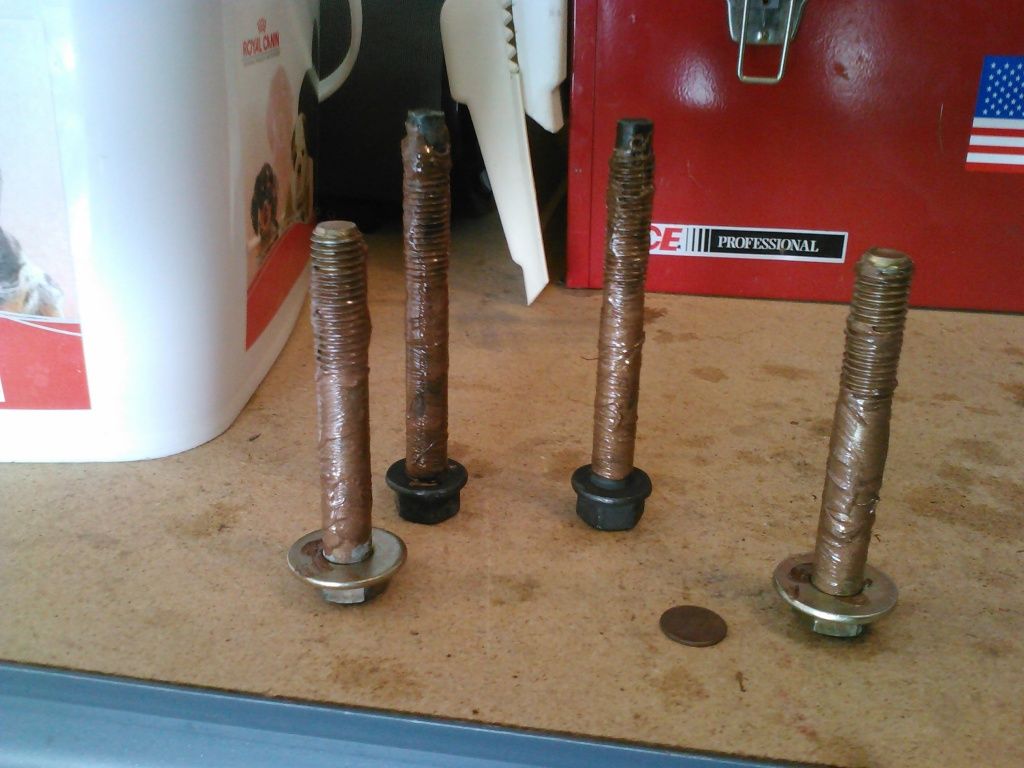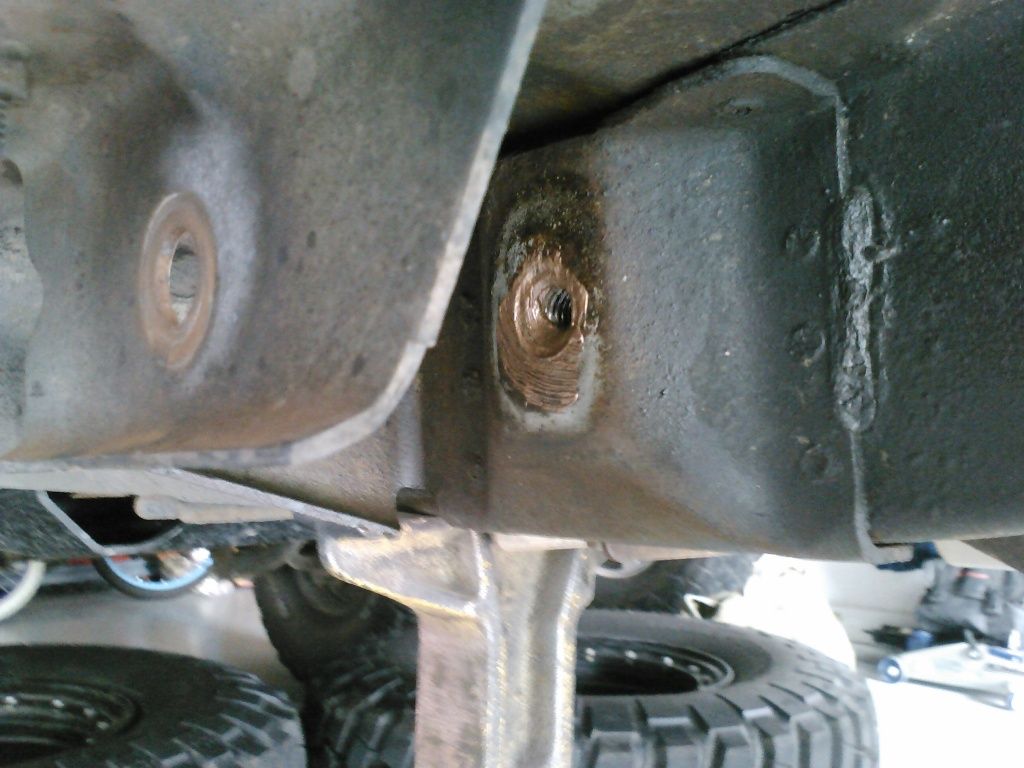 With everything lubed up I started with the front eye (hand tight); then the u-bolts/plate/disco connection (again hand tight); then finnagled the rear into the shackle. Using handy jackwork under the pumpkin will enable an easy alignment while you pull on the rear of the spring and hammer home the shackle into position: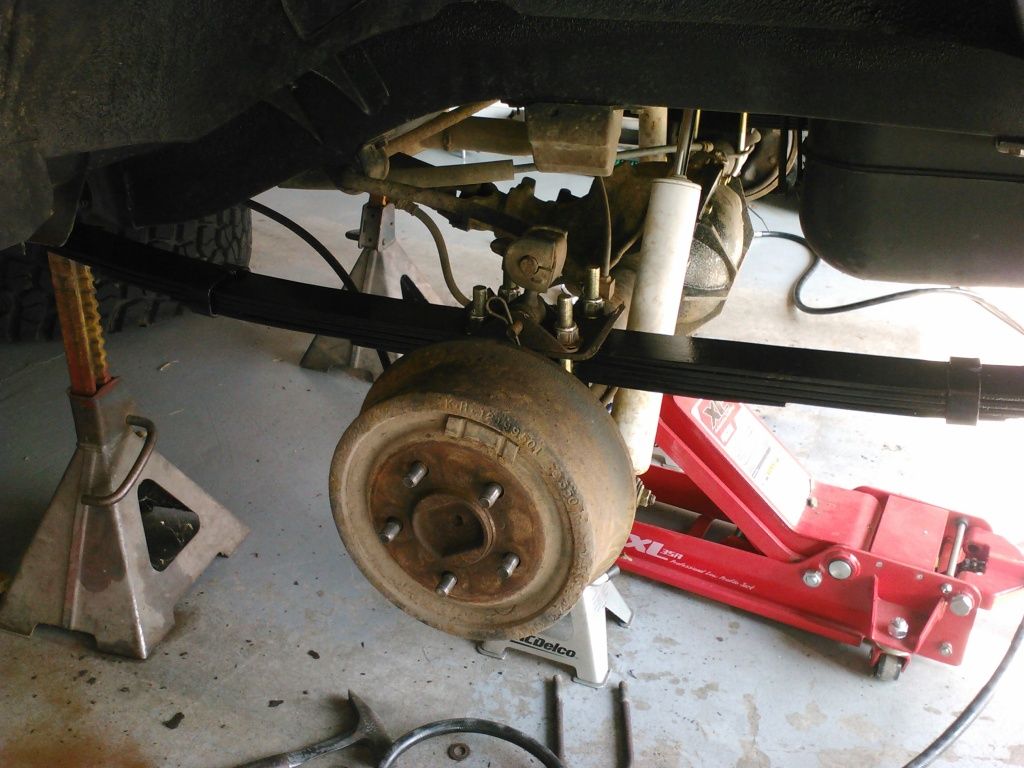 Once that's done I jacked up the pumpkin to "load" the springs and finish cranking all the bolts down:
I didn't take any before measurements so after measurements are pointless. I think to the naked eye the backend boosted up a bit - not much - but the sag is gone. I had to go pick the pup up from the vet so I figured what better way to take it for a test spin.
The rear springs aren't exactly a soft ride but who cares? They don't sag, they seem to hold weight better than the tired stocker/AAL, they have a built in 4* shim that puts my pinion at a better angle, and they're brand new
Oh - and when I got home from the vet the guy in the brown truck had dropped a nice piece of security at my door..............
Until next time..............................