The beginning of the weekend I pulled the new springs out of the back seats of the XJ and decided to spruce them up.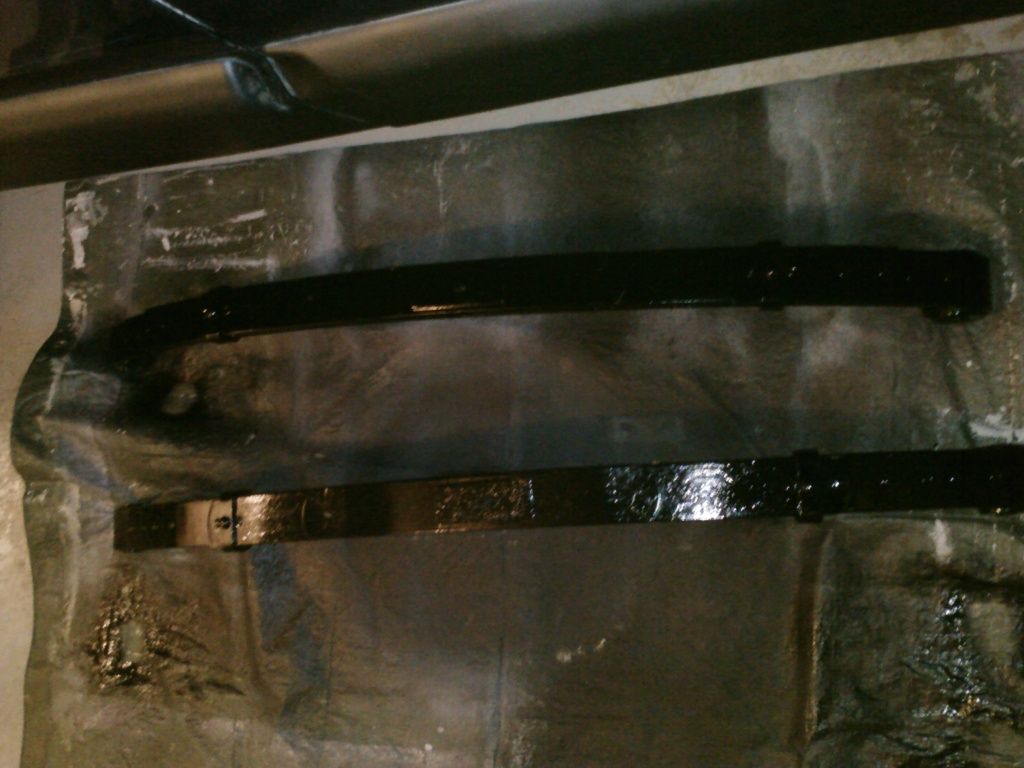 They've never been installed but they've been sitting in a shop for a couple years collecting dust, a little surface rust, and spiderweb/eggs
So I sanded them a bit, wiped 'em down, and shot 'em with some Rustoleum.
Tonight, I spent about an hour while I had time to start into this project.
I started hitting all the bolts everyday with a healthy dose of the PBB the beginning of the week so they've been "loosening up" for a handful of days.
The first thing I did was get the rig jacked up on the unirails, got the rear wheels outta the way, and supported the axle at full droop with more jackstands: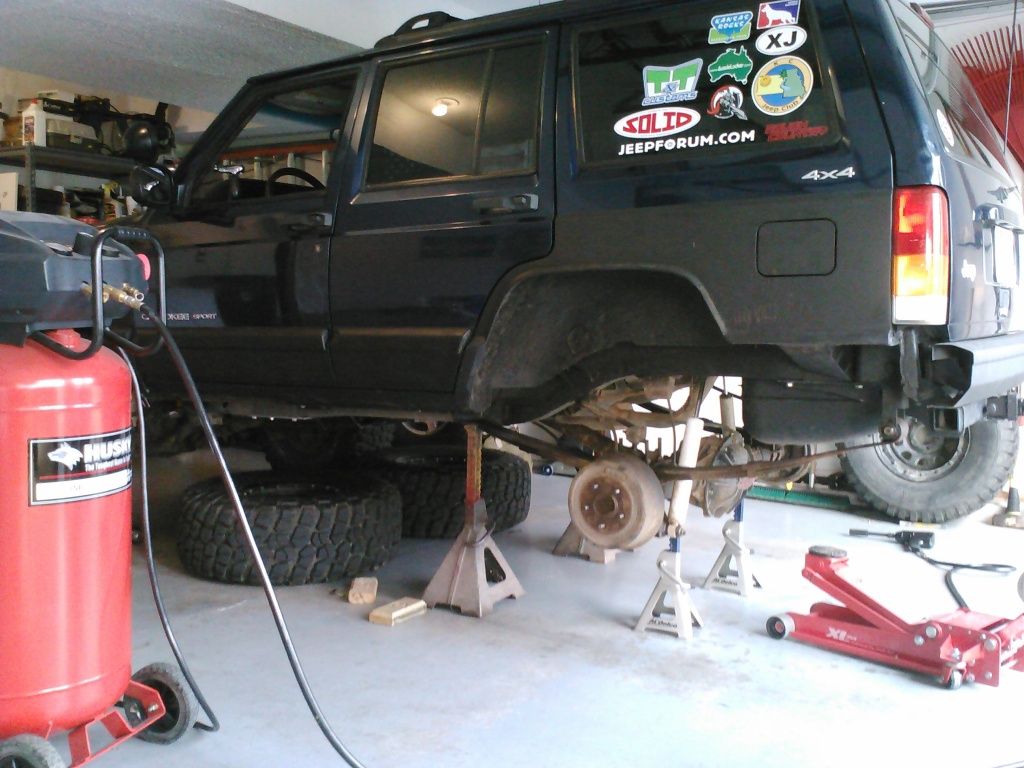 Then I disco'd the sway bar links: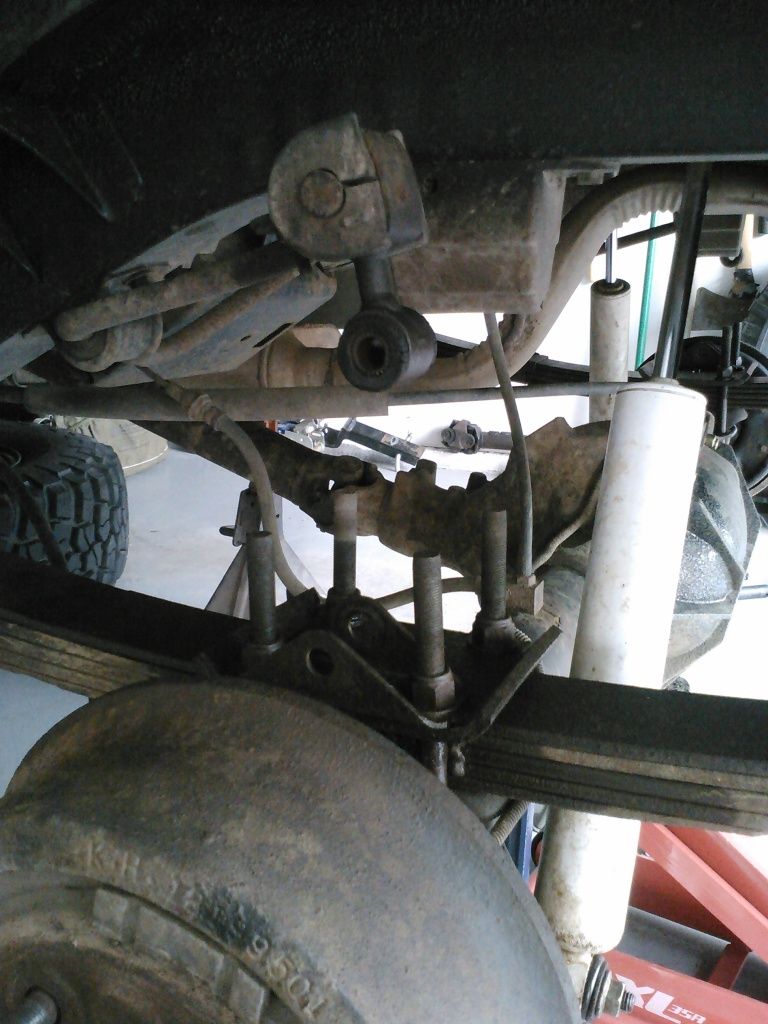 I know alot of guys say to get rid of it but I'll probably keep it in place for now as I don't have a front sway bar and I wanna see how this thing dollies on my next trip before I mess with removing it.
The next thing I did was cut the posts on the u-bolts down with a 4.5" angle grinder & cut-off wheel. I did this so I could get the deepwell socket on the nuts with the airgun. Otherwise the threads were too long-winded to get a socket to the nuts:
I realize I could have just cut the u-bolts under the wrap of the axle since I don't plan to reuse them - but honestly, cutting anything right up against the axle tubes didn't sit well with me.
That's it for now as it was all I had time to get into. I got all the u-bolts zipped off but that's where I stopped. Tomorrow I'll get the old springs removed (barring any sticking points - word is that front eye bolt can be a booger). Probably going to make a run to the local Fastenal to get replacement front eye bolts and, fingers crossed, get this project knocked out with the new springs installed. So far, PB Blaster and airtools are getting the job done great.........................