Got the meats on the front and the tcase fluid swapp'd today. I posted the tcase fluid change in the technical sub-forum as well
for future reference.
I had the front of the XJ on jackstands getting my new meats put on the front wheels and figured it was the perfect time for a tcase service.
You don't have to jack the front up but it probably wouldn't hurt so you can get the most old fluid to drain out.
Supplies and tools:
2 quarts ATF
(DexronIII/Merc) - probably only need 1 as not all the old fluid drains out - but you can always save what you don't use or return it.
10mm allen wrench
quasi breaker bar
- (larger deepwell socket & extension)
teflon tape
drain pan and shop towels
First things first. Anytime you have a drain and a fill plug,
alway
s make sure you can break the fill plug free before getting started. You don't have to remove it yet, just make sure it will come out:
Next, position your drain pan and remove the drain plug. Let the old fluid drain out until it isn't dripping - notice how filthy my old fluid is: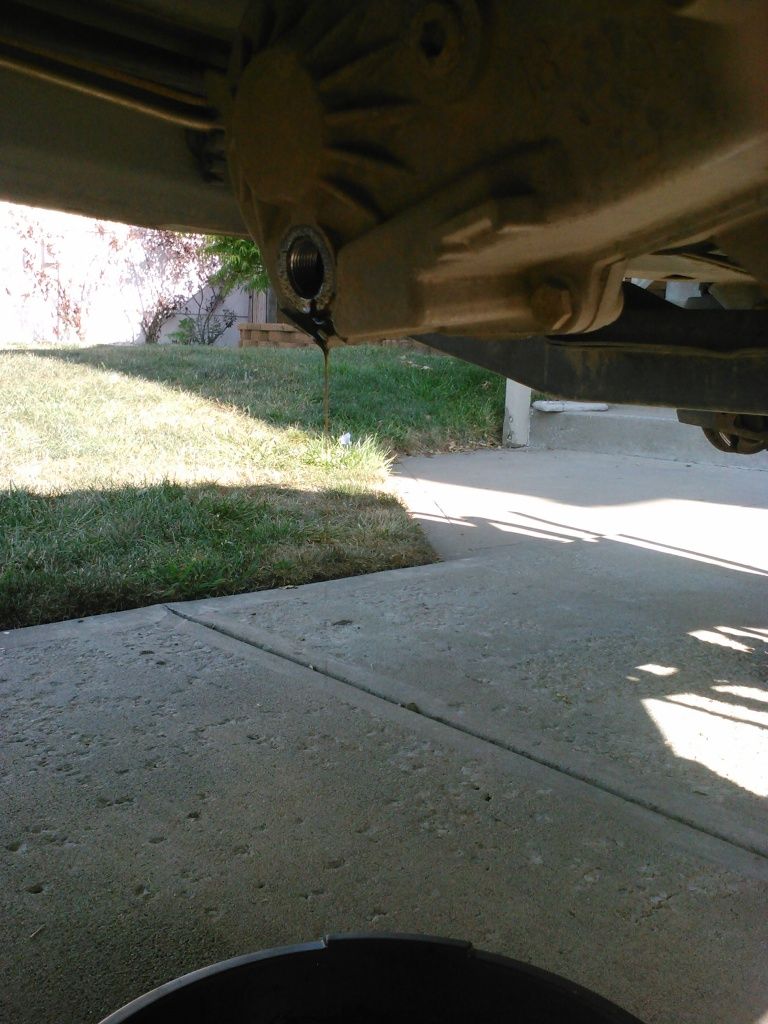 I always wrap the plugs in a little teflon tape for added seal:
Then screw the drain plug back in. I don't know the torque spec but I just snug it in:
Next I take a nozzle tip from a bottle of tcase fluid for the WK and I put a short plastic tube on the tip for refilling the tcase. Makes it easy to just insert tube in fill hole, invert bottle, and squeeze.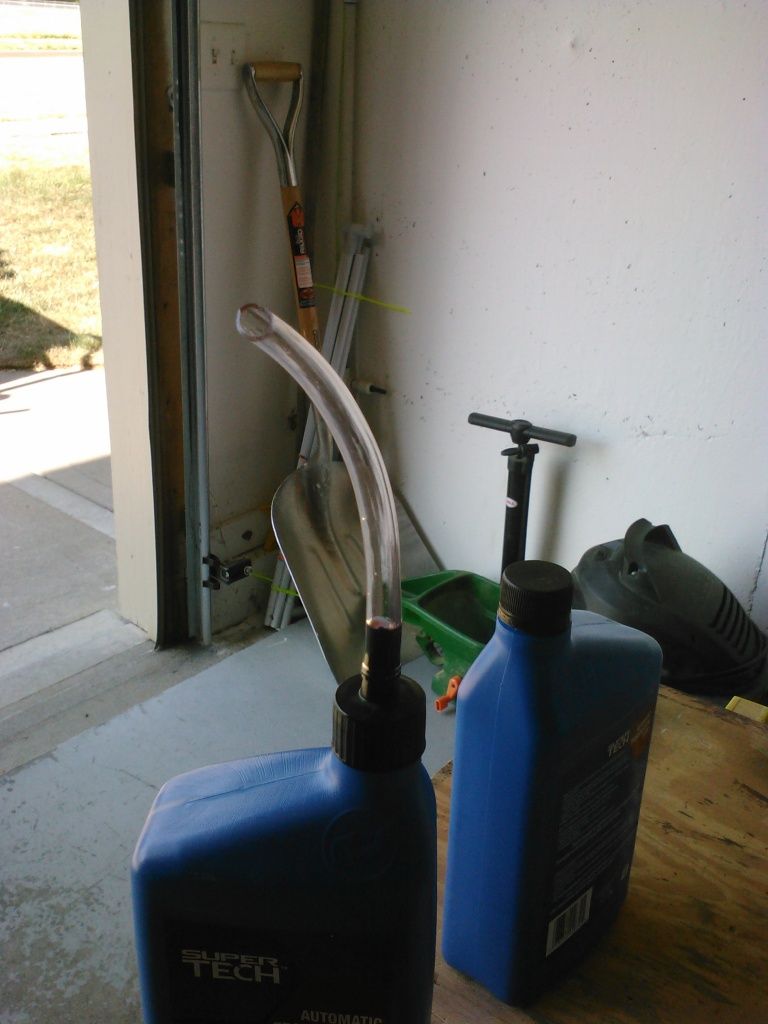 The specs call for roughly 1+ quarts of ATF for the tcase and you probably will get just one bottle squeezed in before the fluid starts seeping out the fill hole. (remember - not all the old fluid is going to drain out so thats the + part of 1+ quarts)
Teflon the fill plug and snug it back in place.
Give it about 5-10 minutes and crawl back under to check for any leaks. Tighten plugs if necessary - otherwise - finito!
This is a very easy DIY service to perform and requires simple tools and about 30 minutes on the long side of time. Hope this helps somebody out there in XJ land.
Once I got the phone call that the other tires were mounted I picked 'em up and put 'em on.
They weren't able to balance them and in the end because of this it only cost me 15 bucks to get all four mounted and new valve stems. I gotta look into those dynamic tire balancing beads - but I'm not overly concerned about it.
This is how the XJ sits as of this afternoon:
A pic of Jeeps and our dog - Cabo - he's only 9 months old - a baby - man he's a big dude: