Quote:
Originally Posted by
Holaday
Going on the 21st. Looks like I will be the smallest jeep in the group
I thought you were talking about the 21st of May?
Anyway -
Got to take the blue Jeep out since swapping the rear glass and installing the stiffnahz.
Good times.
Very sloppy........bt spotty slop. Bone dry in some areas.............slimy in the rest.
First we played around in the South 40 trails: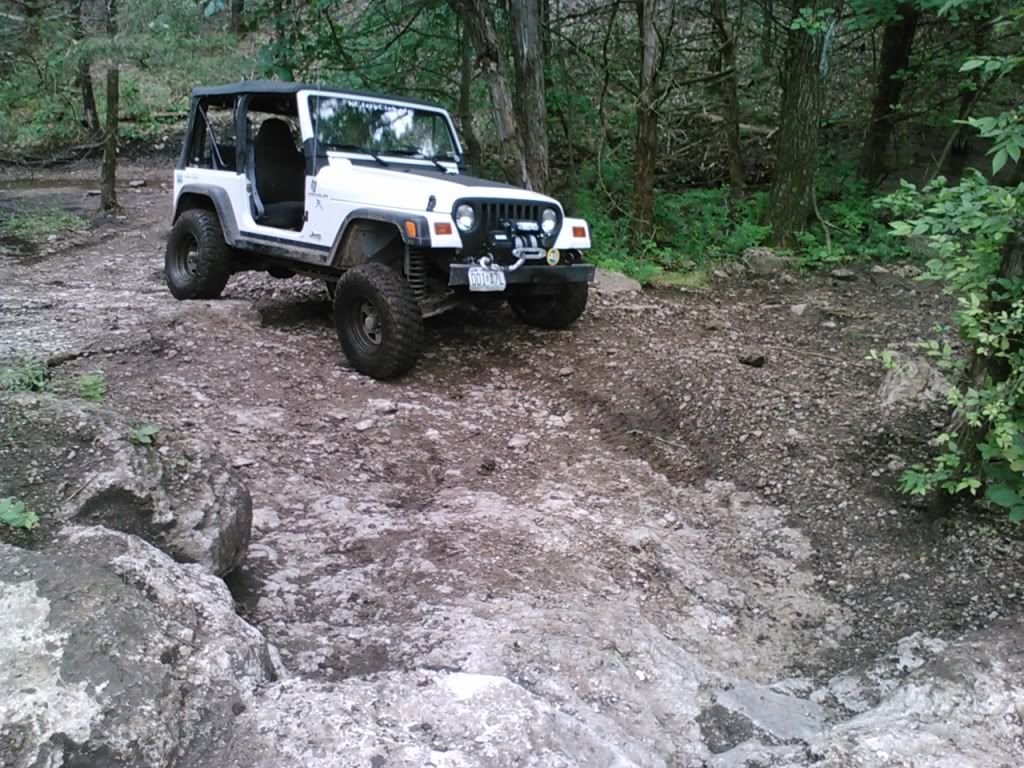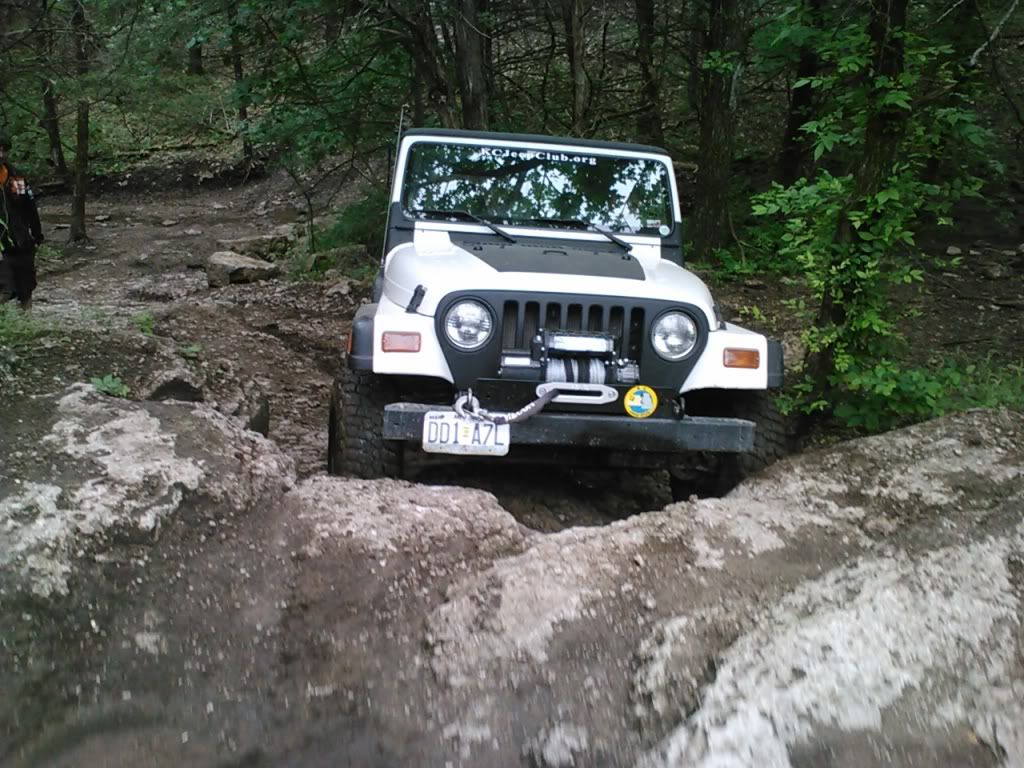 Bad pic but with less grease under the tires this is an awesome step up:
On the approach through Carnage Canyon: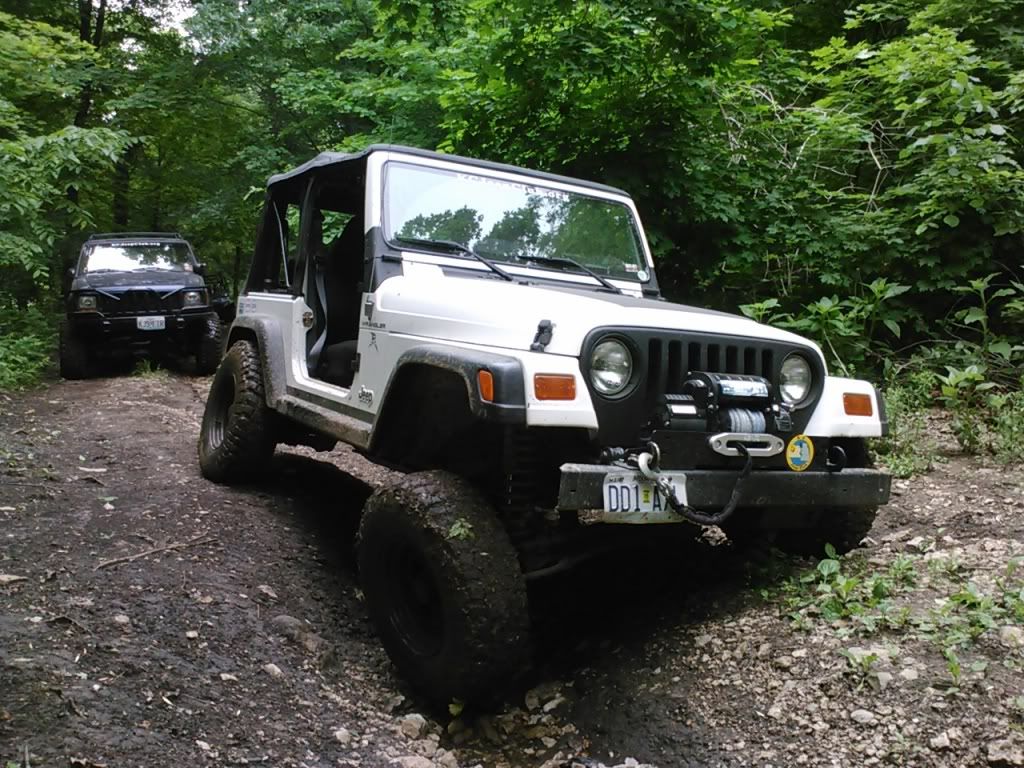 and my cousin's RZR 800 (embarassingly capable
)
.....and this climb out of Carnage is pretty much where the winching started: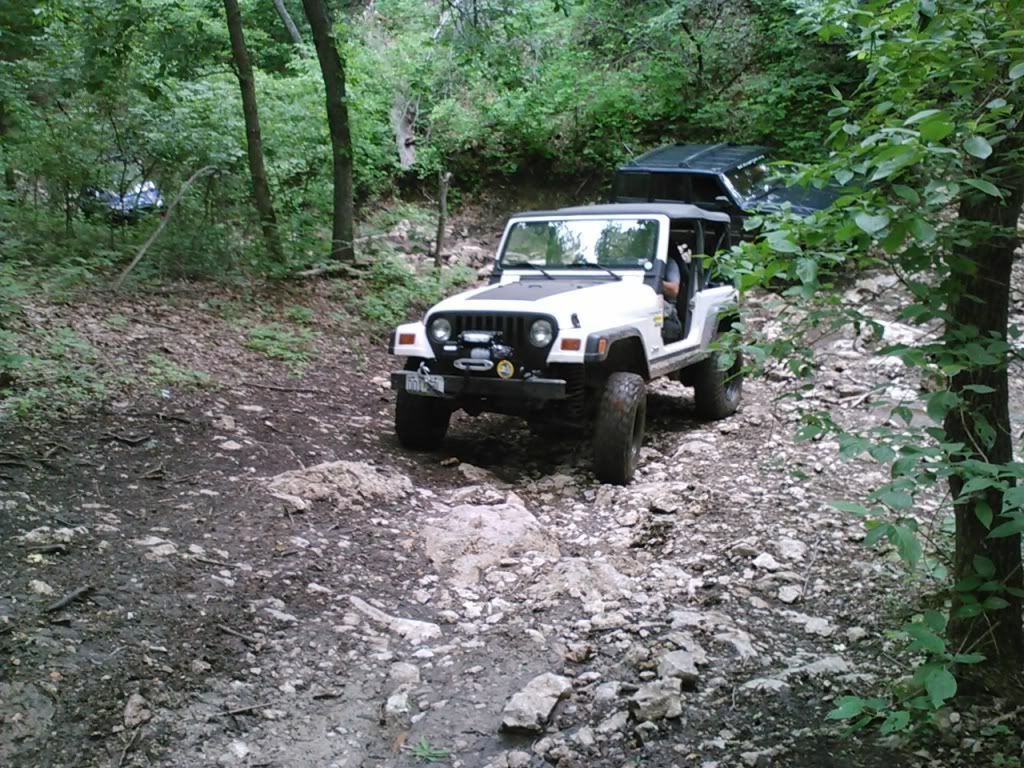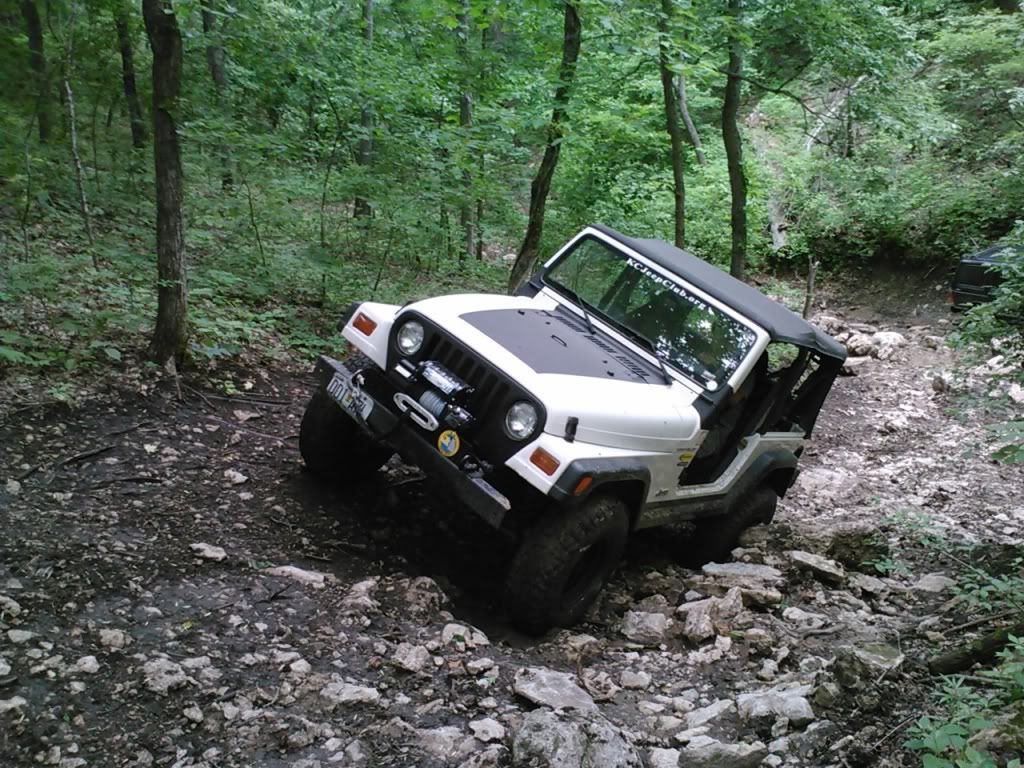 There's a short run called Bear Tracks - one way, great articulation, creekbed type trail. My brother was driving:
"This is AWESOME!!!," he said. I could reach out the passenger window and touch ground easily:
It was a fun day of wheelin, getting stuck, getting unstuck.
We wheeled around good that day but my phone maxed out it's memory card so no more pics.
But.................
Lee - smallest rig in the bunch? The last part of the day we hooked up with another guy from our club. He was running a stock, open/open/ YJ on 31" road tires - wheeled the $h!t out of it.
And hey - that RZR did everything the TJ and I couldn't.
Just sayin