Got the stiffeners burned on, primed and top coated this past Saturday. It is quite a project and I'm glad I did the majority of the prep a few days prior.
I failed to get any pics of the process but in a nutshell: put the rig on jackstands f/r and get the wheels off and outtta the way; the more hands the better (we had 4 of us getting in on the install); the more jacks the better; at least 1 large c-clamp; button/rosette welds are your friend.
First my bro tacked in starting at the front and used a bfh (manipulator he called it) to "cinch up" the stiffener to the unirail as he worked his way down. Then did 1" diameter rosette welds every 8" (drilling those out with a 18v cordless and stepbit - went through some batteries); capped off the front and rear ends; welded up the seams where the bends are; 1.5-2" stitch welds on the inboard lip of the uni/stiffener - alternating with the rosettes on the opposite side.
I also caulked in some paintable silicone around the entire welded assembly anywhere that wasn't "sealed."
As I said - it is a long, messy, steely process and it didn't occur to me to pull out the cell camera during - but I did snap some while I finished up.
3 coats of primer: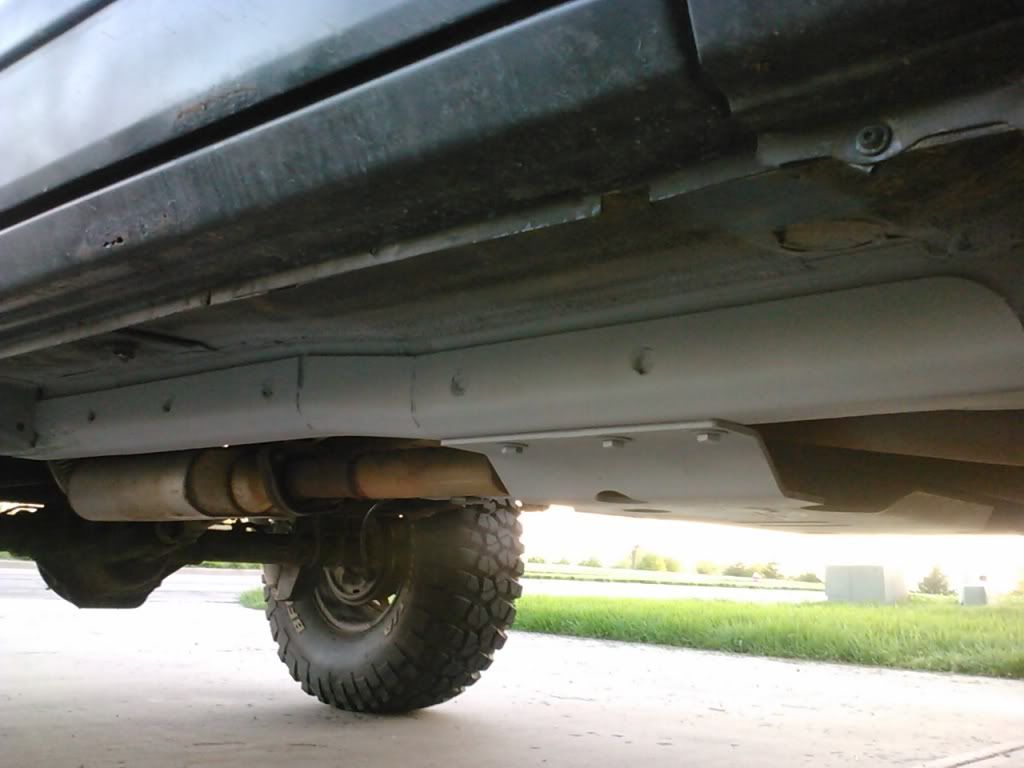 Finished with 3 coats semi-flat enamel: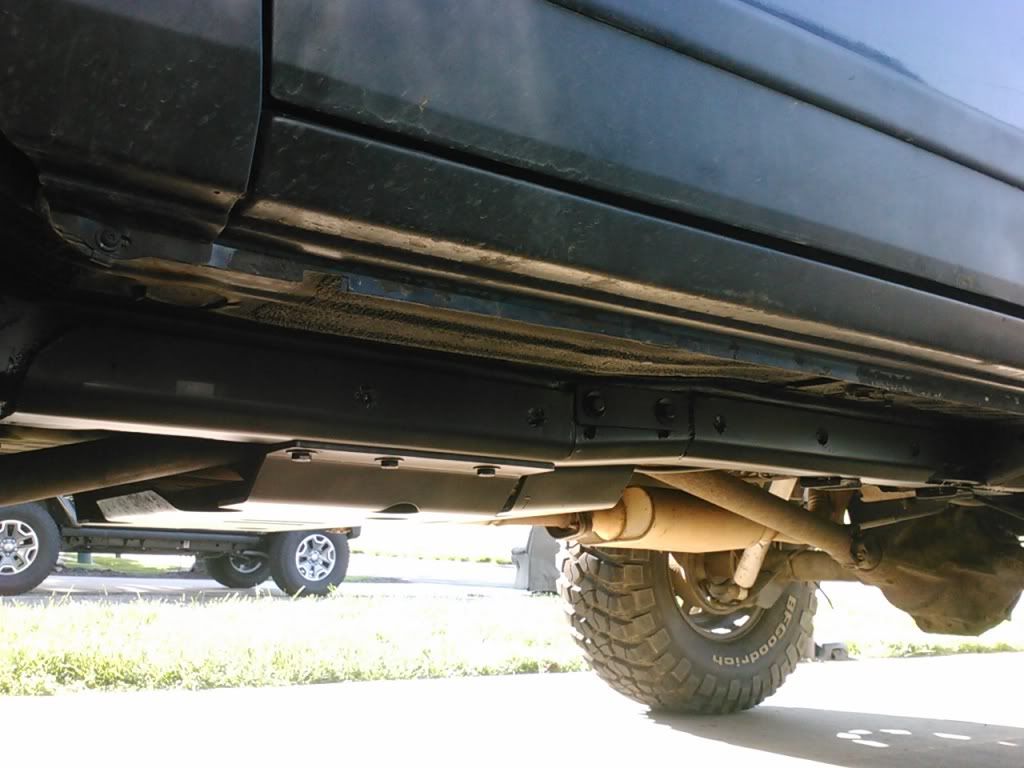 Overall, aside from installing the Aussie in the rear diff - these were the funnest project to tackle on the XJ - good times.