Spent the other day on the interior with a wirewheel and heavy grit sanding wheel and the grinder.
Like I said before - the driverside floor is the area that has the cancer. There are some minimal spots elsewhere but under the rear, outboard base of the driver seat is the worst. Area under the pedals came fairly clean.
I wanted to at least clean it up and get something on the floor in the driver side so after cleaning it up and scuffing it good I laid down some Krylon primer:
Then sprayed it with some flat black enamel: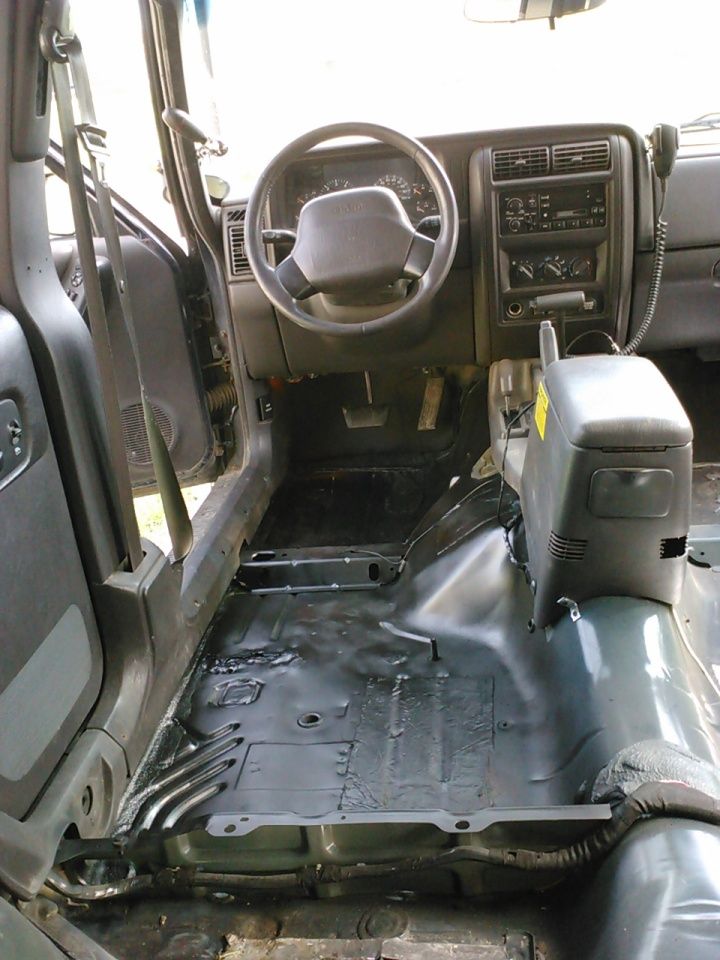 This will need a more aggressive approach eventually: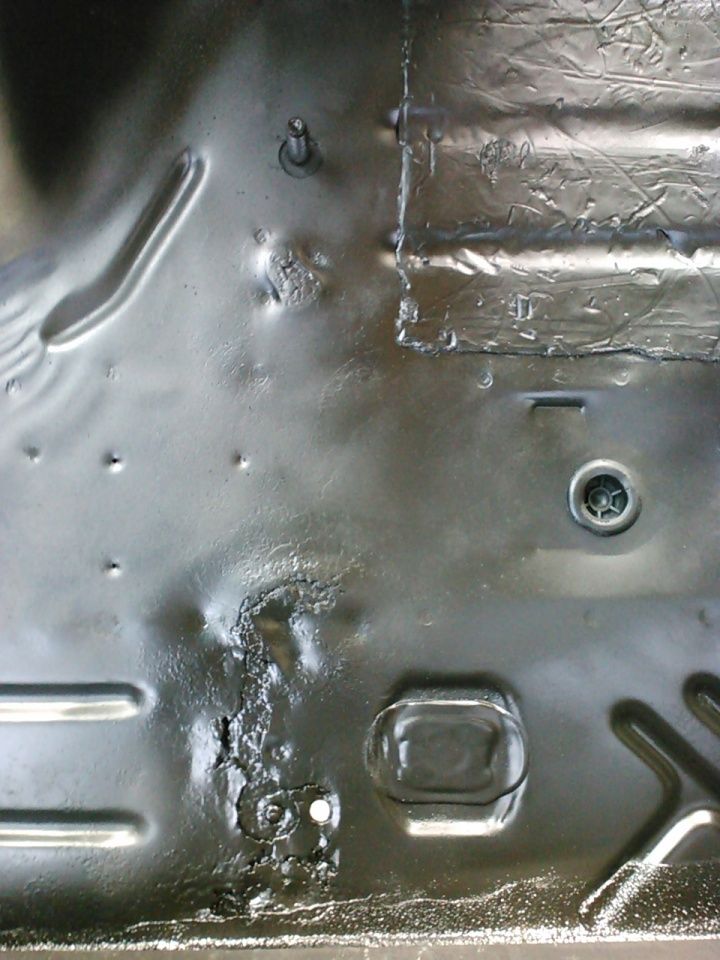 from directly underneath: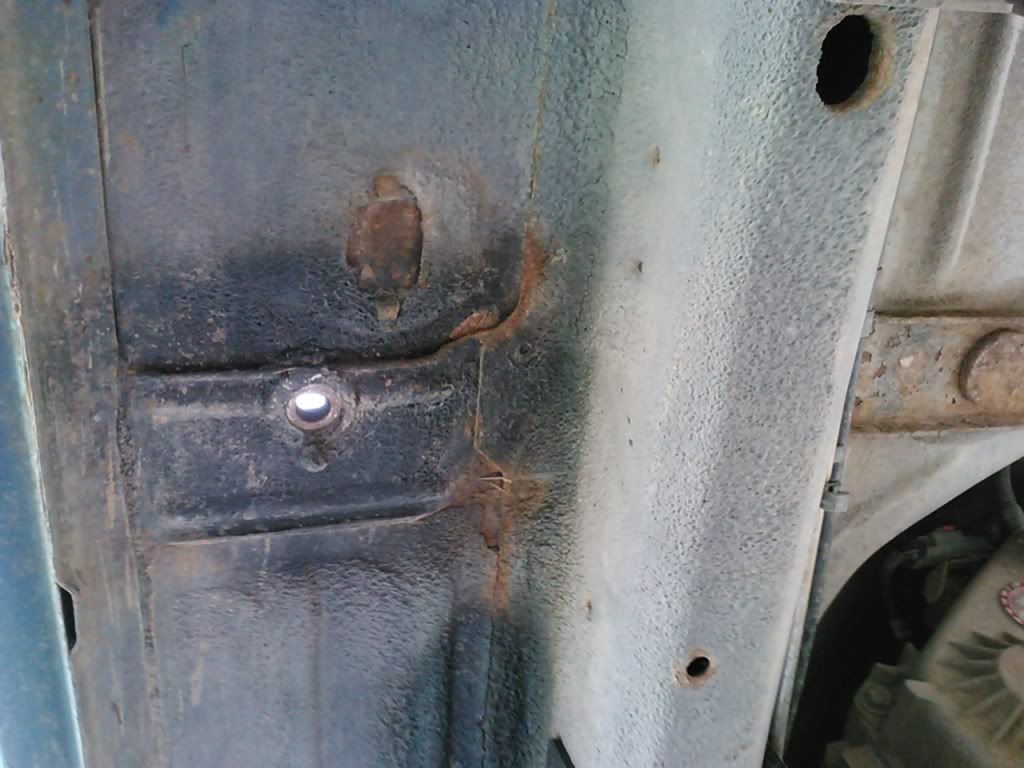 For now this is how it sits in the garage: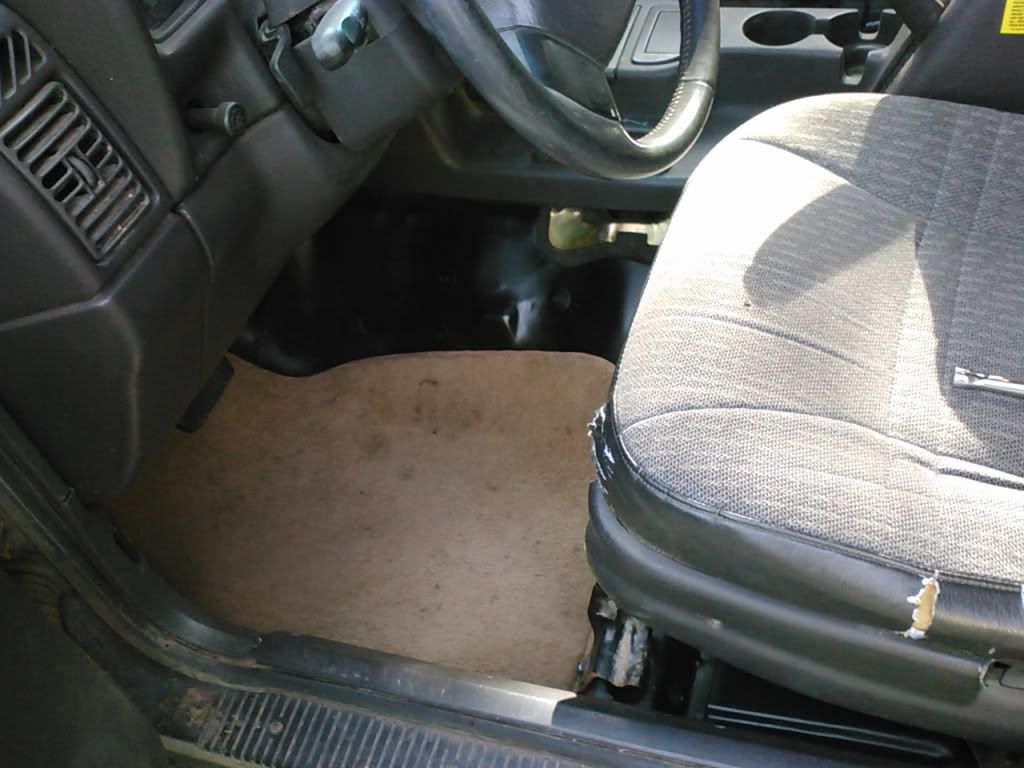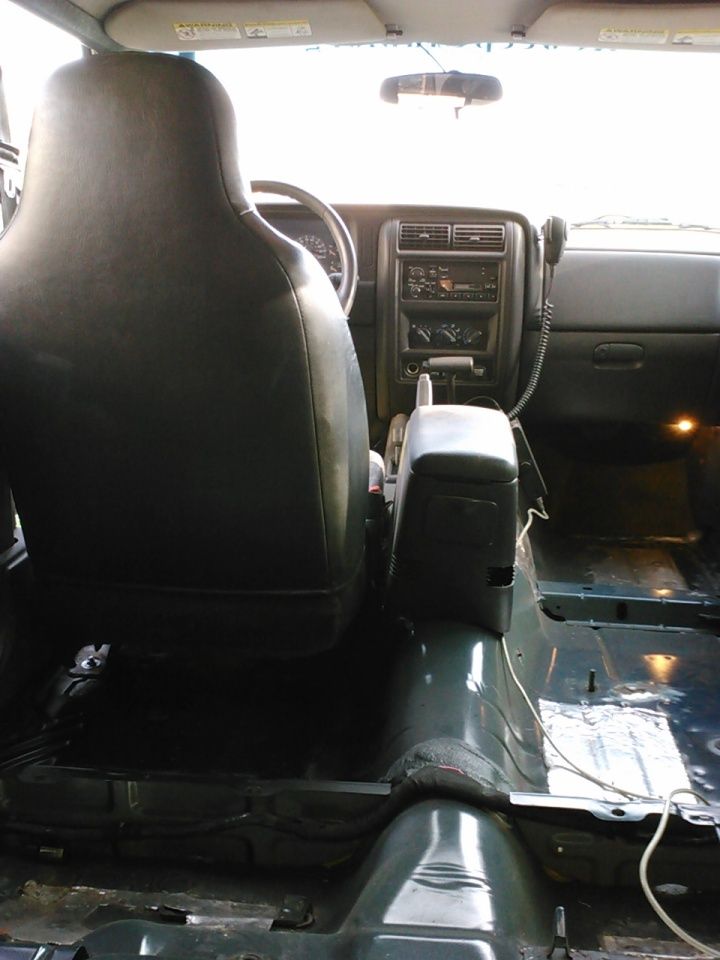 The other day I was able to get together with a guy from my club who happens to have a template of the rear glass. Hopefully in the next few days I'll get my rear fake window put in.