Took the blue Jeep out on the trails this weekend.
Started off the morning with some carnage: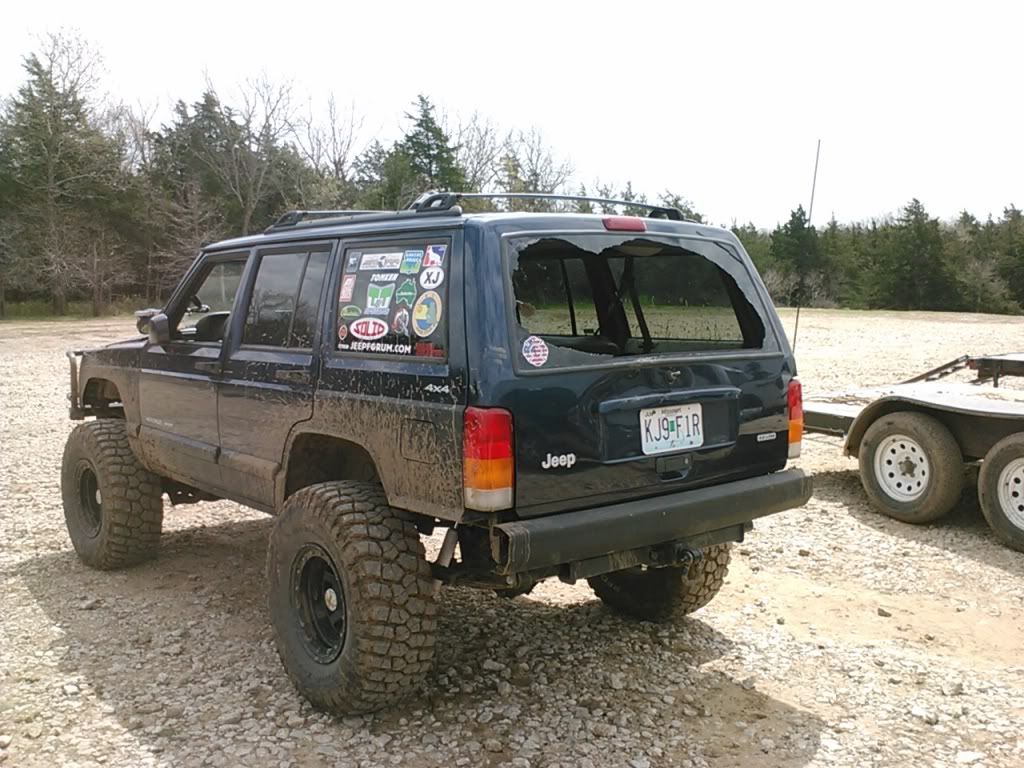 Hit a slick spot at the top of a climb and ended up wedged on a tree. Not sure just yet what I'm gonna do with the liftgate window but I'm not likely gonna put glass back in it.
Spent a majority of the rest of the day riding shotgun, spotting, and taking pics while my brother got some drive-time: