Registered User
Join Date: Oct 2006
Location: Boise
Posts: 1,320
Meet Big Red
---
I got a new daily driver today. I think I got a great deal. 1989 Cherokee Laredo 4.0 5 speed 4X4. All For $500.00. Just had the clutch replaced(07/11/08), and brand new Flowmaster exhaust cat back system. K&N filter. I almost feel like I stole this thing.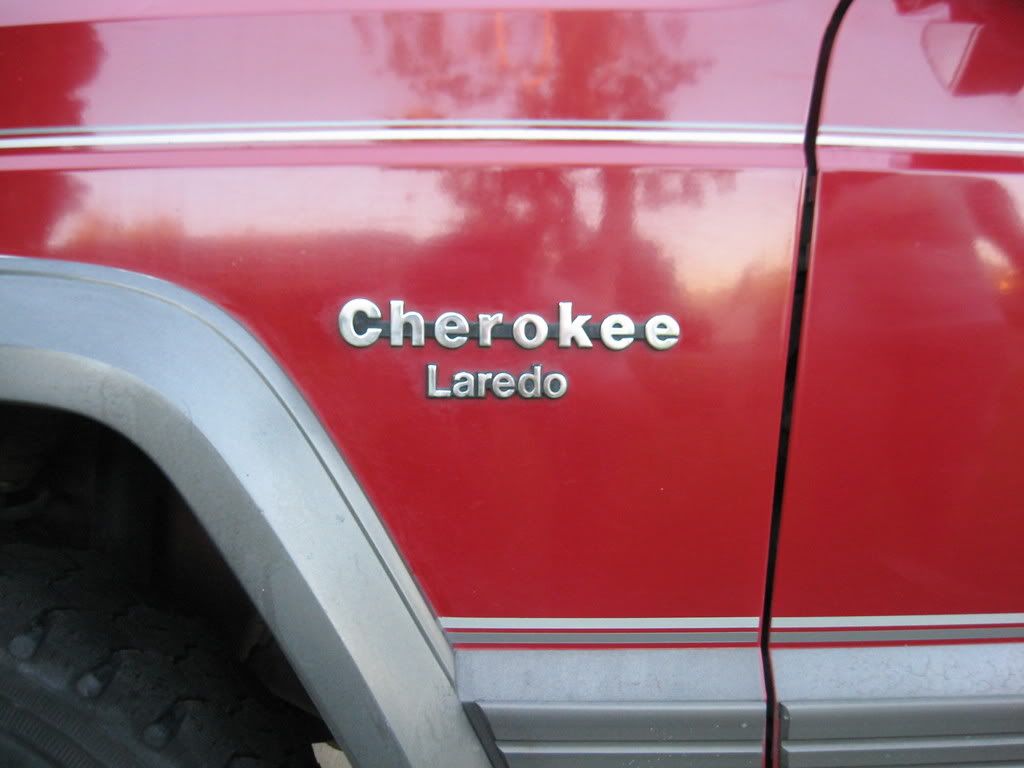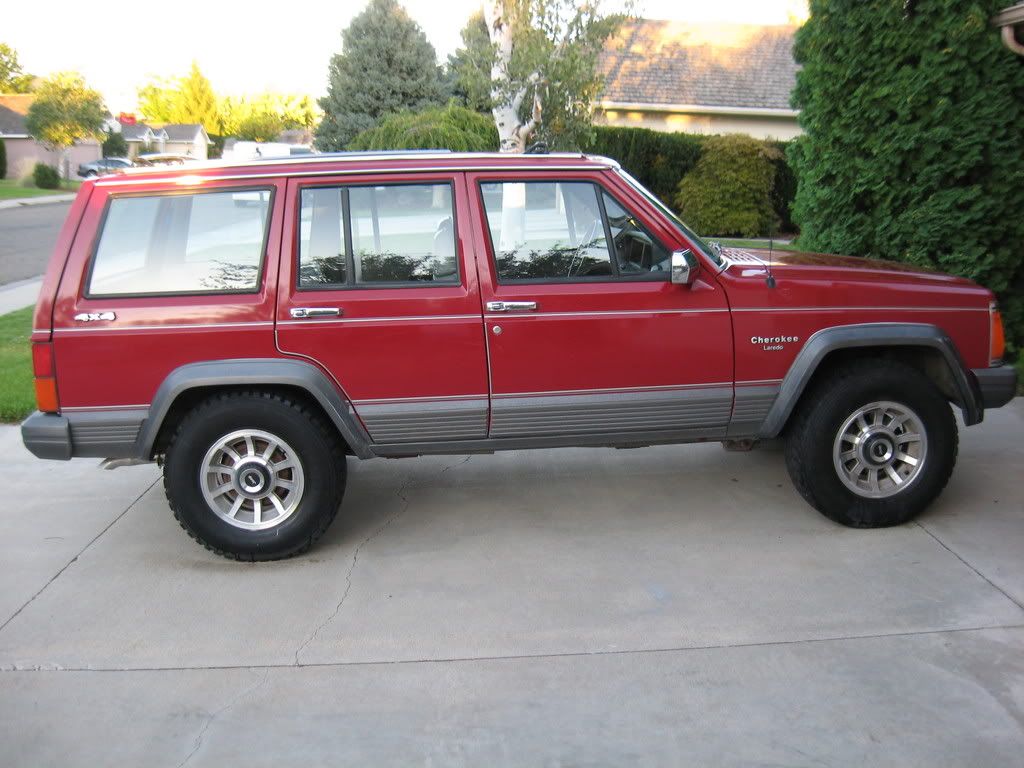 ---
~Joe~

2012 Wrangler Rubicon(my woman's ride)
2002 Wrangler Apex Edition(with lots of goodies)
1988 Comanche(stock for now)
1970 Jeepster Commando(a work In progress)
Registered User
Join Date: Oct 2007
Location: West Virginia
Posts: 2,412
Welcome to the better side.
---
I'm forever grateful to Speedycat and RnEmOvr for their generosity
Registered User
Join Date: Jul 2008
Location: minneapolis
Posts: 21
that a good deal man wish i had it check under thoses flares for rust though
Registered User
Join Date: Aug 2006
Location: San Diego, CA
Posts: 7,157
that was a steal
---
Completely stock, and keeping it that way...
To view links or images in signatures your post count must be 10 or greater. You currently have 0 posts.
Quote:
Yea, and I thought it was one of the 11 Commandments:
11) Thou shalt love, cherish, and honor till death, thine square headlights above all other earthy things sayith the Lord.
Registered User
Join Date: Feb 2007
Location: WNC
Posts: 700
Wow, very nice deal. I hope you don't get any suprises
So what are you plans? Just leave it stock since it's a dd? Mild lift maybe?
---
'98 xj: 3.5" RE, 31's, nates front bumper, etc etc...

'90 xj: Wrecked, waiting for the day it can become a full blown trail rig.

'00 wj SOLD (still in family)
Currently Active Users Viewing This Thread: 1

(0 members and 1 guests)
Similar Threads
Thread
Thread Starter
Jeep Forums
Replies
Last Post
LI Meet

97DCZJ

XJ/MJ Cherokee Non-Technical Forum

1

08-02-2009

10:00 PM

Meet and greet

Grinola

XJ/MJ Cherokee Non-Technical Forum

14

04-02-2009

07:00 PM

Mid-tenn Xj Meet

se-real

XJ Cherokee Technical Forum

9

02-23-2008

10:53 AM

anyone want to meet up in N.C.

xjhd4me

XJ Cherokee Technical Forum

12

07-09-2007

05:27 PM

Another meet and greet

joe2feathers

XJ Cherokee Technical Forum

6

01-05-2006

09:47 PM
Posting Rules

You may post new threads

You may post replies

You may not post attachments

You may not edit your posts

---

HTML code is Off

---