Me and my XJ (kinda a build thread)
---
I'm new here, not new to wheeling and not new to XJ's. I bought my XJ in stock form in Feb of 2007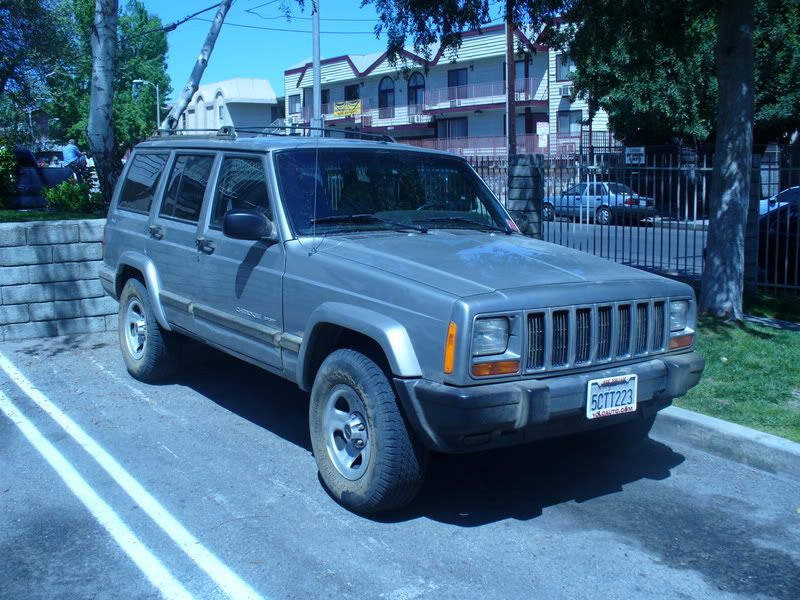 After lurking and reading the forums and rags and talking to lots of people I decided on a Rubicon Express 3.5" SuperFlex kit. Down the road I installed 4.56's and locked the front end.
Wheeled her like this from May of 2007 till Jan 1 of this year.
Shortly after T-giving of last year I picked up a slew of parts. Including full width 44's beadlocks, lockers gears, e.t.c. Earlier this year I collected the parts to get the project going. She's been under the knife for a while and I'm starting to get closer to wheelable.
So the plan for this pig, is a mid-arm setup upfront. Custom rear leafs, full width 44's 5.38's, Aussie locked, TNT Ballistic and Ruff Stuff brackets, stiffners front to back. HD Offroad shackle relocators, ACOS, 5.5" lift, 36" TSL SX's, More trimming, Bilstien shocks, and a whole lot more.
Here are a few I snapped last month. I'll take a few more tomorrow and post them up.