Yesterday the Jeep made me happy as it was trouble-free for over 250 miles. The new CPS has fixed the issues I was having and, while there's still some other things wrong with it, there were no show-stoppers.
Yesterday I made my first real trip in about 5 years to
Carova Beach, NC
with my buddy Jay, his girlfriend and his sister. He had a Wrangler years ago. That was his first 4x4 and he did quite a bit with it. It died a slow, expensive death from electrical gremlins probably around 2003. He recently purchased an 03 Xterra he's beginning a build on, so it's going to be awesome to have one of my best friends to go offroading with again.
Yesterday was a long day on the beach, a couple coolers full of beer, and good times had by all! The water was the clearest I've ever seen it and the waves were light and predictable. We took a scenic drive throughout the beach and even managed to find some standing water to drive through. Most of it was mild but I got one good splash over the hood as I pulled in. That made the cowl snorkel worth its weight in gold as the factory air inlet is about the same level as the headlights are, which at that point was about 6" under water. As usual, we didn't think to get any pictures of us actually driving.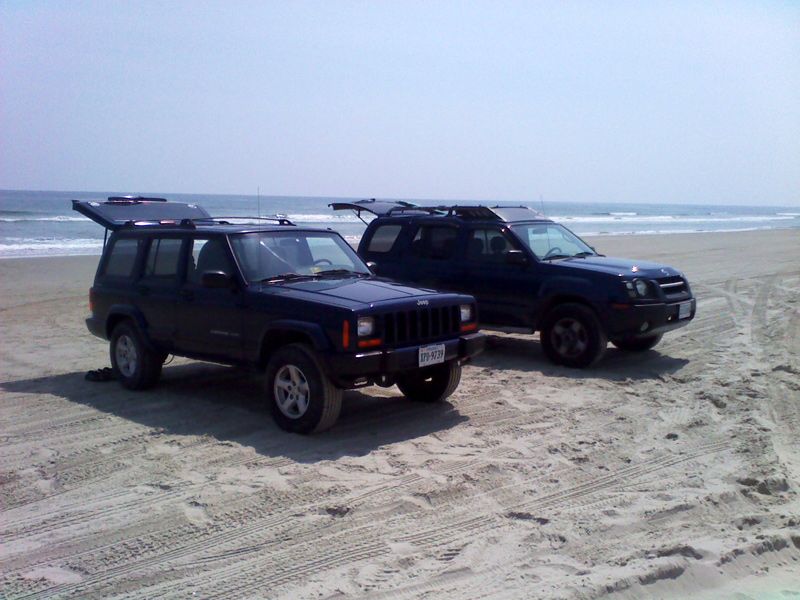 A gratuitous shot of our rigs.
He got down there a little before me and parked in front of the sign as a landmark.
Their dog Coal was leashed to the latch for the rear hatch on Jay's Xterra but wild dog managed to break the carabiner so we upped the ante a little. No Clark Griswald moments ensued, however.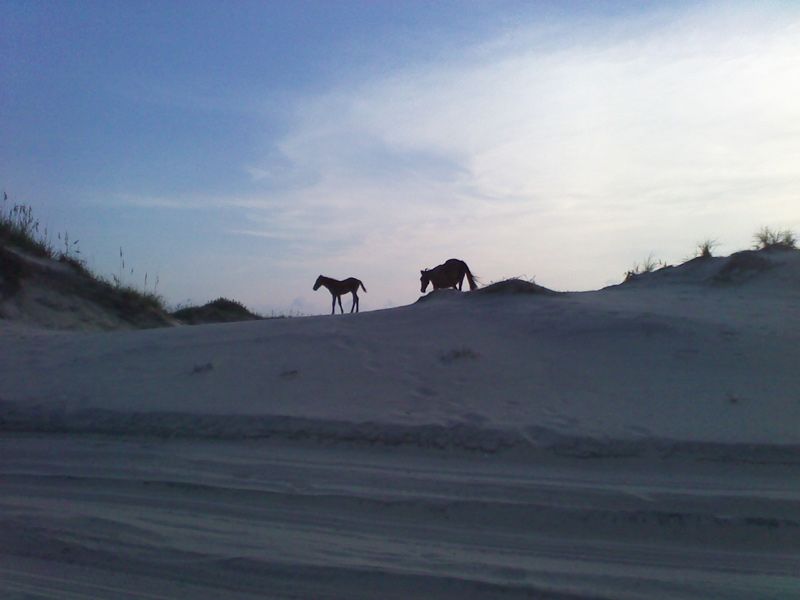 Carova is covered in wild horses. This was a mother and a foal walking along the dunes as we left.