First I want to thank everybody that gave me info in the thread
http://www.jeepforum.com/forum/f11/a...4/#post8699116
You guys made this installation a breeze!
Rough Country includes no instructions at all - just a box full of shackles, hardware and other pieces you won't understand until you remove the factory shackle. This kit will leave you with extra parts - two washers and two nuts. It takes longer to get the jack stands setup optimally than it does to actually install the shackles.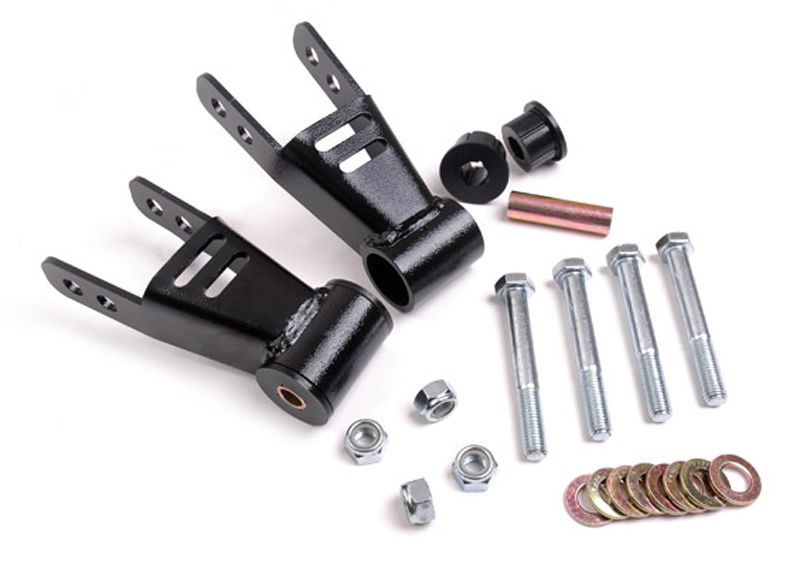 Side by side with the factory shackle. The two bushings pushed in by hand and then I used a vice to press in the sleeve although I'm sure you could tap it in easily with a hammer.
Let the PB Blaster do its thing. My bolts weren't too bad.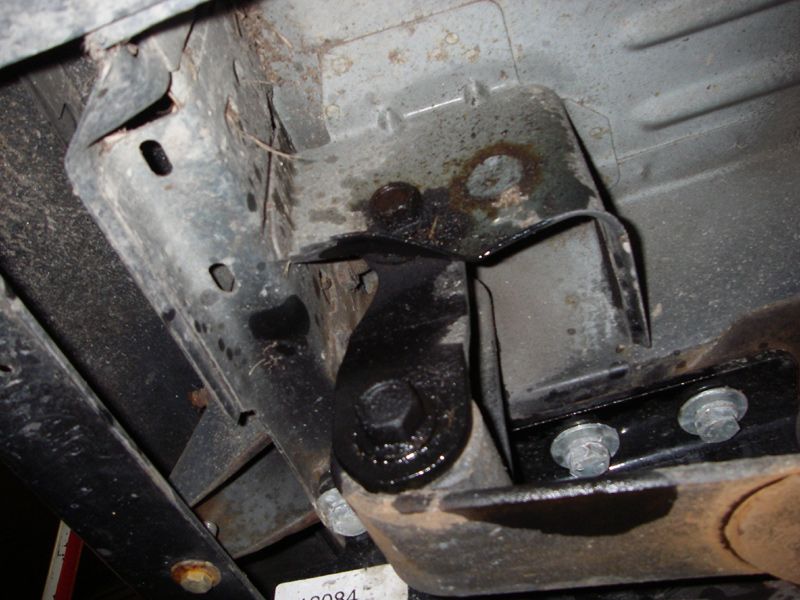 The upper nut is made into the frame and can be challenging to get a bolt into. It was infinitely easier to have someone else pry on the springs while you lined up the shackles just so to insert the bolts.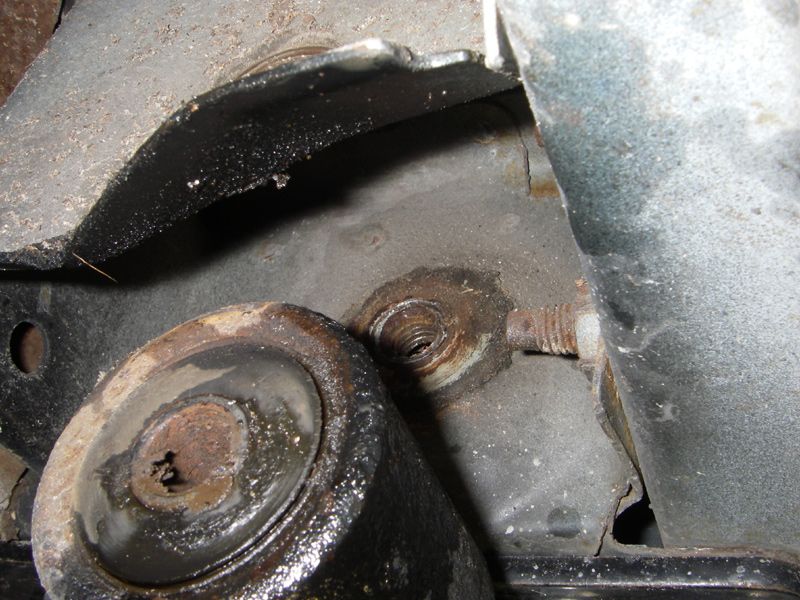 If you have a Curt rear hitch, you can't put the bolt in on the drivers' side with the nut on the outside. This results in the nut making contact with the tail pipe and rattling occasionally, especially at idle. The bolt head is thinner than the nylock nut and would likely clear the tail pipe but the hitch blocks you from being able to insert the bolt the opposite way.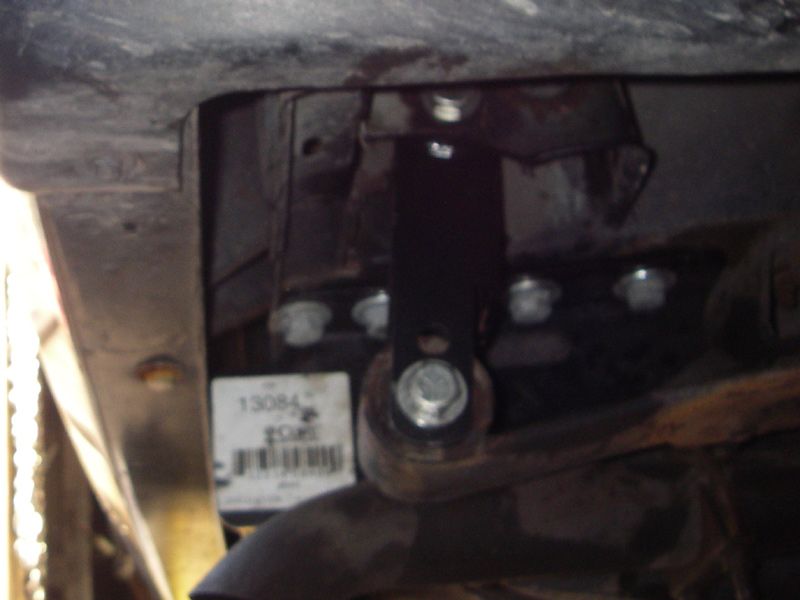 My solution was to cut the factory pipe just behind the last hanger and replace it with a bolt-on turn down from the parts store.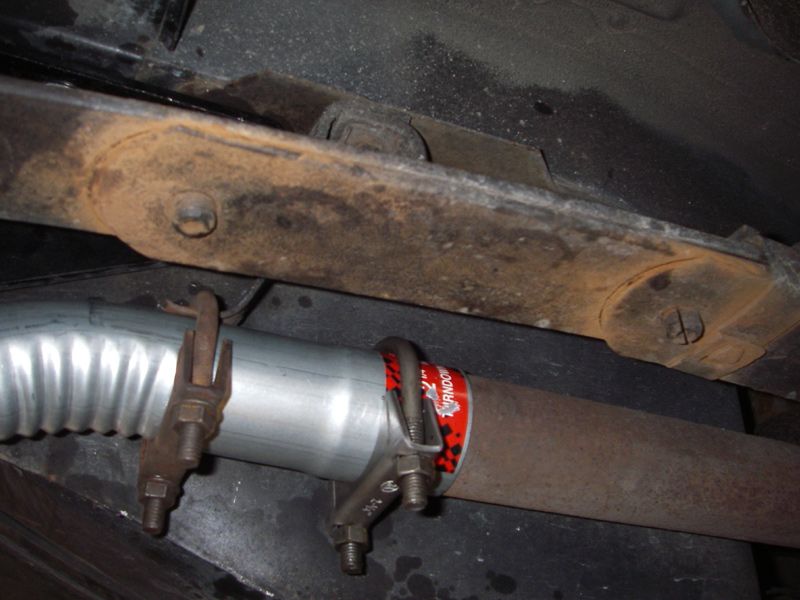 The new turn down tapers down in front of the shackle instead of behind it. I hope they don't give me a hard time on this when I get it inspected as even the factory turn down didn't extend beyond the body.