One setback I hit was lack of easy availability of the "headlamp bezel nuts." I finally located 10 at NAPA and was able to reuse 6 of my originals. NAPA part # BK 6651311, if you're looking.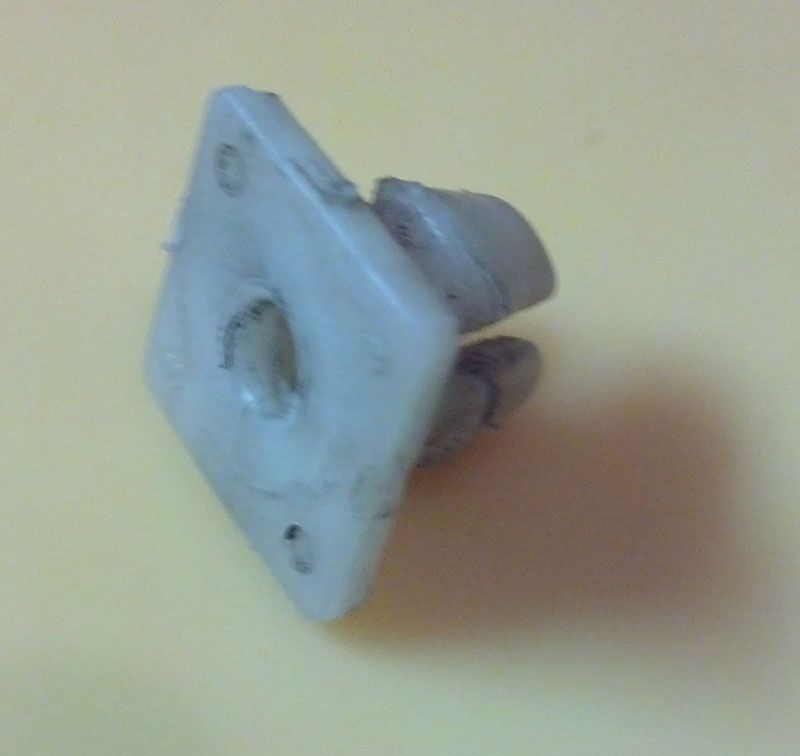 Once I got those, I was able to preassemble the new header panel.
I bent the hood down a little more after this shot. I'll replace it when I come across one but it's fine for now.
I brought it home from Dad's at that point to fit the bumper and install the fog lights. I had grabbed a free front bumper off a 95 a while back. I was unaware of it at the time, but the 84-96 bumpers have a different profile than the 97-01s. The older bumpers have a 90° lip that fastens to the mount where the newer bumpers are just C-shaped. The internal width, however, is virtually identical. I pulled out my Sawzall and notched the lip for the mounts on my 2000. I drilled new top and bottom holes where they needed to be and after that the older bumper bolted up just fine. I drilled two holes to reinstall the vacuum ball and tagged the license plate mount down with self-tappers.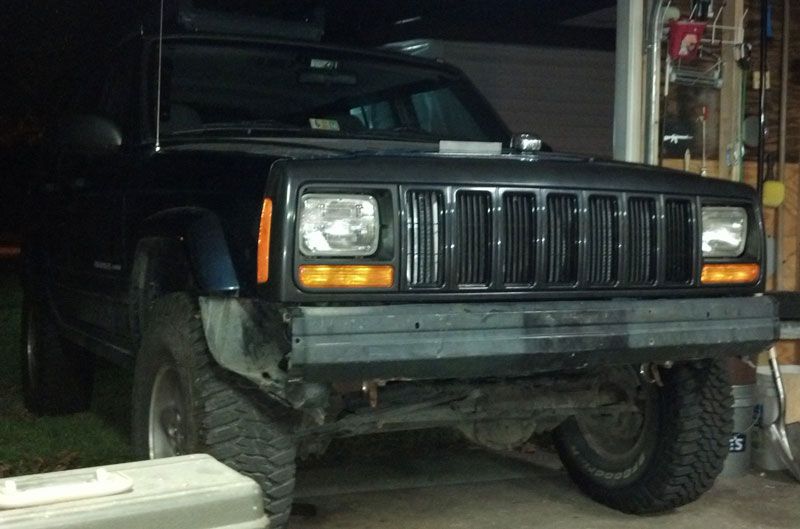 I used 4 self-tappers to tag down the bumper end caps. I could have cut slots to match to the plastic tabs but it hardly seemed worth it.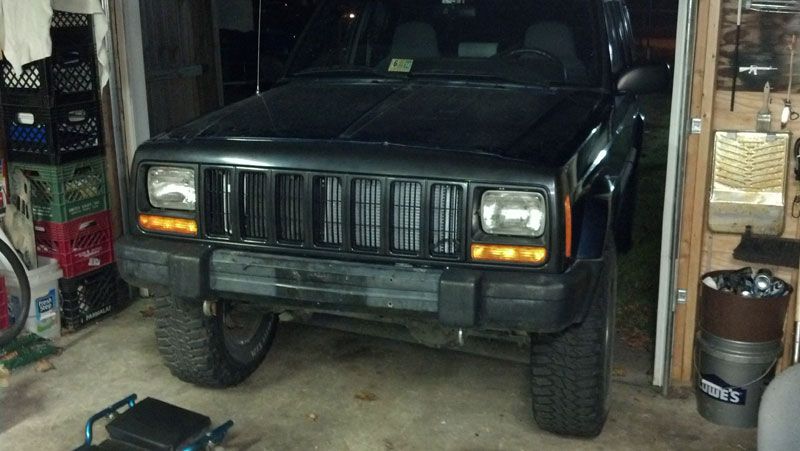 The next morning I notched the new grille and reinstalled my seemingly-indestructible fog lights.
This was the parts pile except for the old header panel.
This is going to be a winter art project to be hung up somewhere I see it often as a reminder to quit being a *******.
I figure things are at about 90% now. I still need to align the headlights, check the alignment, see why the steering wheel is clocked funny, and fix the blend doors that have quit working for some reason. I'll grab another hood at some point but for now, I'm just glad to be rolling again.