I finally got around to installing my Hanma LEDs today. I had debated several options. The feet could have been installed on the upper bevel on the front bumper. It also would have been simple to have added a plate to the top of the bumper to have made the lights fit. Instead, I decided to notch the grille out for the rear of the housings. This worked out perfectly and I love how the lights fit and look!
I pulled it in this morning without any solid plans. I thought I might get the bumper loose or at least get the old lights off. A few beers later, it was fan on, Jeep in, tools out, citronella burning, beer fridge properly stocked and beginning the installation.
As I'd done before on the other lights, I cut the factory fog light connectors loose and prepared them to be spliced in to power the new lights.
In the process of putting everything together, I found that the color scheme changed on the fog light side of the connector. Incandescents don't care but LEDs require proper polarity to work. I had to re-solder everything because of this stupid quirk.
When laying out the lights on the bumper, I used my typical level of excessive precision. With the mounting feet turned inboard, the holes for the screws were 7¼" apart. I measured 1-1/16" off the license place frame and 7/8" forward from the back of the bumper.
I drilled and tapped holes in the bumper to mount the lights and proceeded to wire the OEM plugs into the new lights wrong. I love to ask my wife automotive questions I know she doesn't know the answer to. Before drilling the holes, I went inside and asked, "If I'm tapping to 1/4-28, what size hole do I drill?" She said, "1/4-27?" lmao I love that girl! I ended up tapping to 1/4-20 and grabbing some non-metric stainless fasteners from my local Lowe's.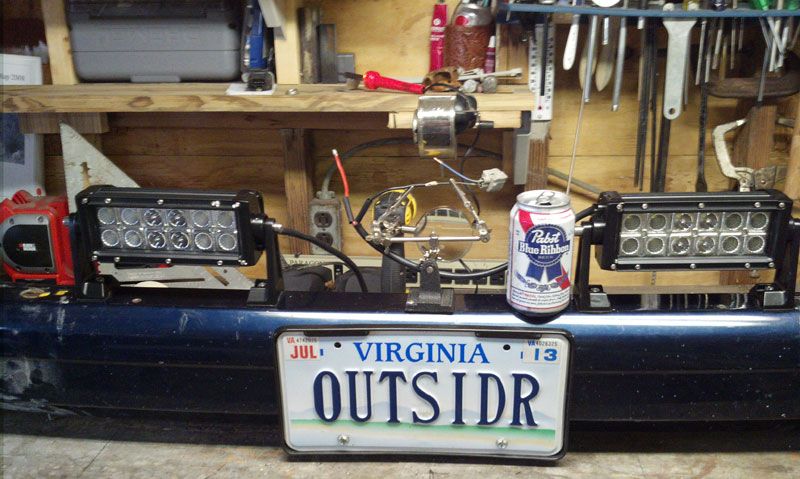 Bench testing everything before installation.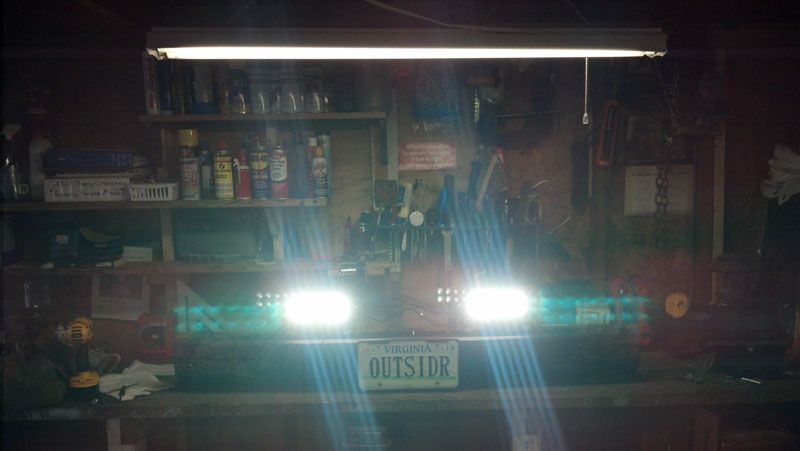 I didn't have anyone to help me line things up so I made myself an extra set of hands.
I marked the pieces to be removed with a silver paint marker.
I notched out both the grille and the fiberglass supports to make room for the rear of the housings.
There were certainly easier ways to make these lights fit but I love how they've turned out.
The extra hole from the old lights will get plugged.
The grille just barely flexed enough to let the OEM fog connectors slide through.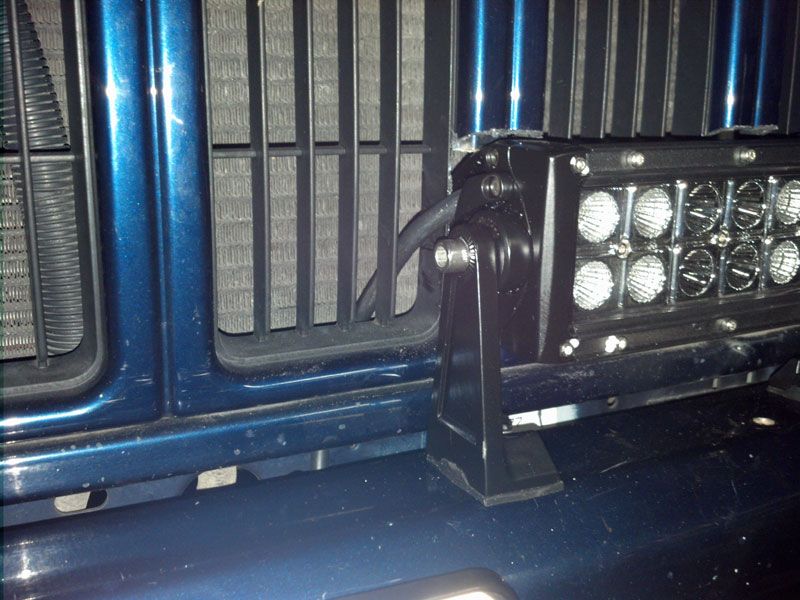 This shows just how tightly the lights are tucked in.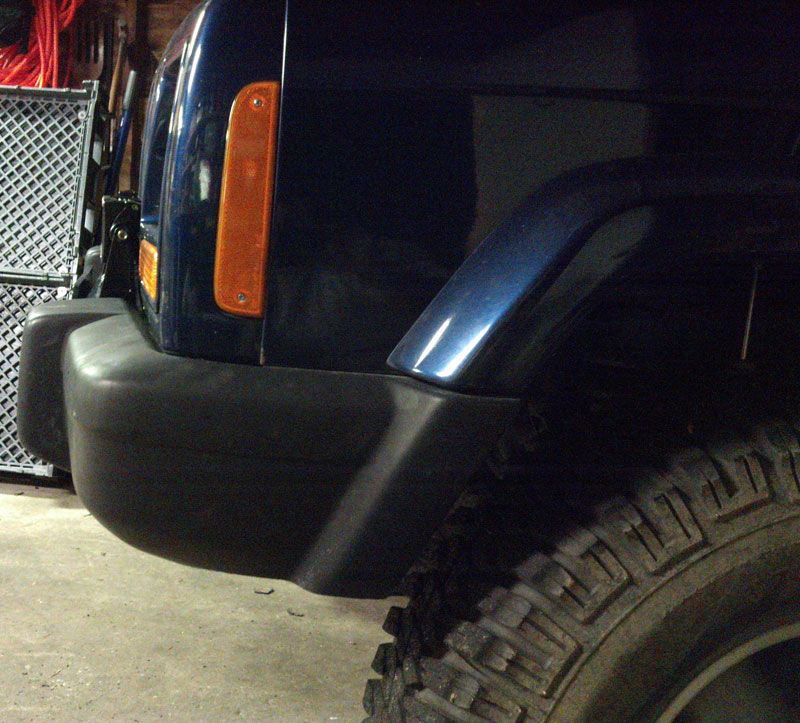 Lows, highs, LEDs, LEDs with owes, LEDs with highs
Who needs headlights?