You can see the rub marks on the springs from the stock sway bar links. I'm still working on that.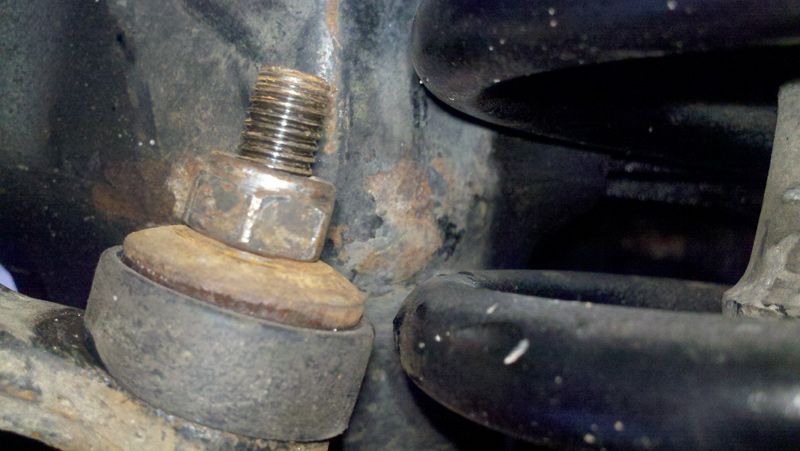 These were my OEM bump stops. One was installed up side down and the other was sitting on the spring perch.
I replaced them with
some cheapies from Quadratec
. I pried them in through the coils and they popped right in place.
The stock speedometer gear for my XJ was a 34-tooth.
I didn't pull it to find out, but I had GPS verified its accuracy with my 235/75R15s. I then used some formulas from "High-Performance Jeep Cherokee Builder's Guide." I also rolled the tires up to my work bench, slid a framing square up to the back, then drew a line on the floor. Measuring from the leg of the work bench to the line told me the diameter.
Formula 1:
Old Tire Diameter / New Tire Diameter x New Gear Ration / Old Gear Ratio x Old Tooth Count = New Tooth Count
Formula 2:
(63360 / (MSOD x 3.14159) x Axle Ratio) / 74.5 = # of Teeth in Speedo Gear
Since I was too lazy to pull my existing gear to start with, I used Formula 2 first after getting actual measurements on my tires. I have GPS verified the accuracy of my speedo with my 235s with a diameter of 28.25".
(63360 / (28.25 x 3.14159) x 3.55) / 74.5 = # of Teeth in Speedo Gear
28.25 x 3.14159 = 88.7499175
63360 / 88.7499175 = 713.91615659811740106687986498692
713.91615659811740106687986498692 x 3.55 = 2534.4023559233167737874235207036
2534.4023559233167737874235207036 / 74.5 = 34.018823569440493607884879472531
34 teeth and epic decimal places!
Now, back to Formula 1...
I didn't change the gear ratio, so old / new would be 1, so I'll leave that part out.
28.25 / 30.625 x 34 = New Tooth Count
28.25 / 30.625 x 34 = 31.363265306122448979591836734694
So I needed to go all hillbilly and lose 3 teeth!
Ordered a 31-tooth from Quadratec along with the front bump stops. Installation was simple but after reinstalling the housing, I had no speedometer reading at all! What I didn't realize is that the housing is indexed. There's notches for the retaining fork, but there's also some magic numbers on the side of the housing. You need to align the housing with the forks so that the number of teeth you have in the speedo gear are within the range of the numbers on that side of the speedo gear. Stock, this is where I was.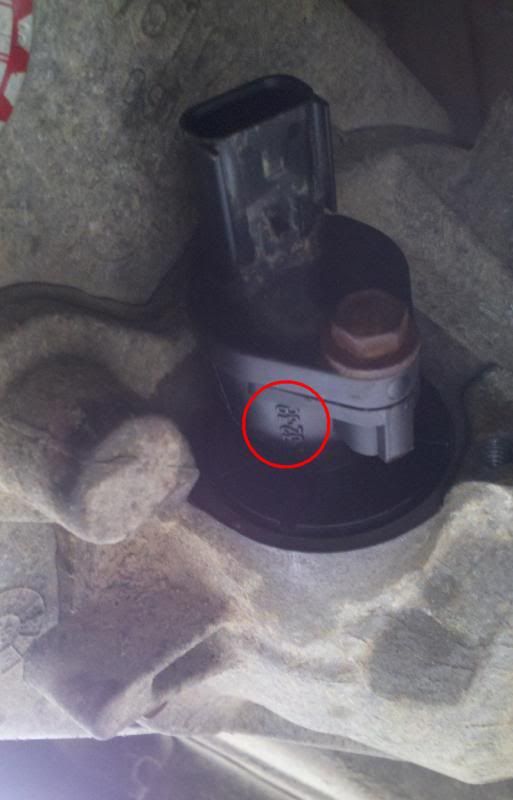 Since the 31-tooth gear is smaller, I had to rotate the housing about a quarter turn. If I remember right, it said 24-31. (pic needed)
And I managed to fit a 31" spare in the stock location with minor modifications.