I can't recall exactly what for but I recently removed my center console when doing some cleaning. I'd noticed for some time the rear section of the center console was floppy but hadn't paid it much mind. When I got the console out, I found the lousy plastic mount in multiple pieces. I don't remember the exact price but the OEM replacement, bound to end up in the same condition, was over $100.
I pulled it out and stared at it for a few days until happened into Lowes and inspiration hit. I found these straps in the lumber section with the hurricane clips. I used one, cut in half, for this entire project.

To start with, I put them in a vise and added a simple 90° bend.
If you've never had your center console mount out before, it's pretty simple. (I'll add a photo below later.) First, assuming you have an AW4, grab the shifter handle and pull straight up with considerable force.
Do not
twist the handle as it will break internal components. With it removed, pop off the trim panel with the gear selection indicator. There's two wires going to a light for it you'll have to unplug. Next, remove the trim panel for the transfer case shifter. It too has a light that will have to be unplugged. Inside these openings you'll find two screws that secure the center console to the shifter mounts. Remove both. Empty out your center console and inside you'll find two screws. Remove them as well. The console should now be free from the floor. To remove it, pull the emergency brake all the way up and slide the console towards the back seat while lifting the back of the console up towards the roof. Take your time as you'll have to work around the 3 levers to finally remove the console. After that, slide out the ductwork that runs to the rear seat and you'll find things looking more like the pictures that follow.
With what remained of the OEM mount reinstalled, I began aligning the new brackets.
I ended up fitting the broken original legs back in place to align a hole in my metal straps with the old screw hole.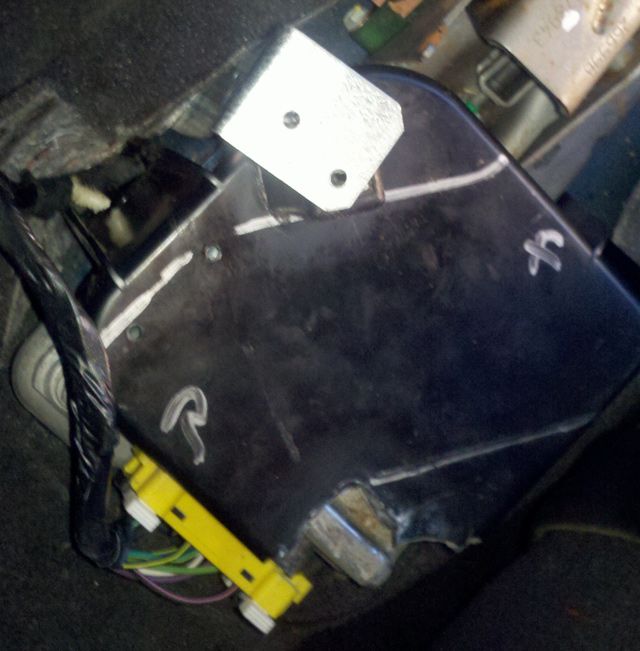 When the new brackets were aligned, I peeled back the carpet as best I could and used self-tapping screws to fasten them to the floor. I used two screws per leg.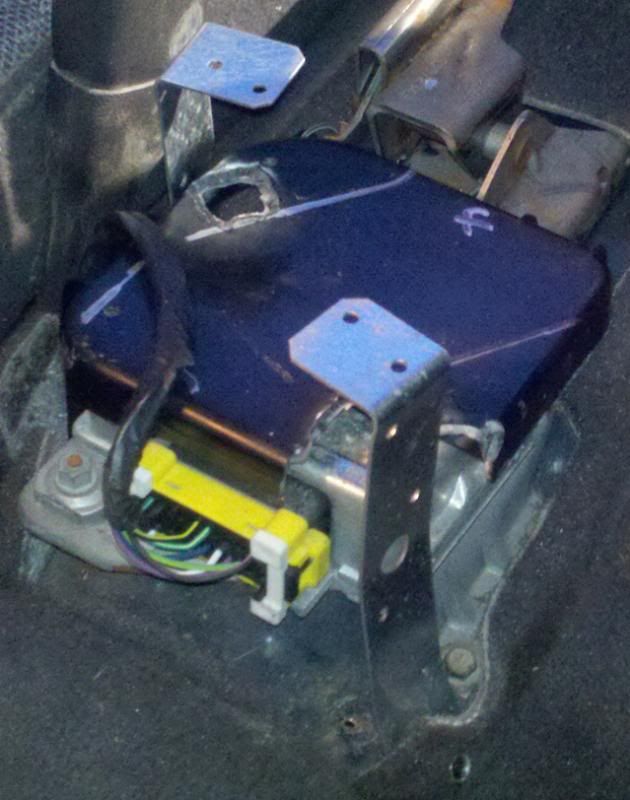 I grabbed some screws from my collection and tapped the holes in the brackets to fit.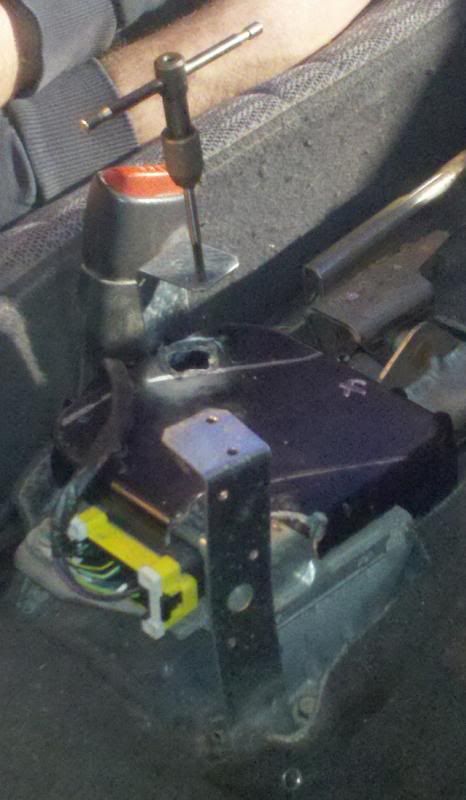 The end result was a center console able to move just enough as to not break itself but otherwise securely mounted to the floor.
I've also become aware of some USA-made metal replacements for $55. They seem very nice, although most of you probably have enough change in your center console to fix your mount with my cheapskate method. If you're interested in a more bolt-in option, you can find them at
http://www.cherokeeforum.com/f74/199...racket-158249/