The first thing we found this morning was that one of the dogs helped me open my new oil filter. The box was obliterated but the filter was fine and was later installed. Why did the engineers find it necessary to make the oil filter drain onto the starter when removed?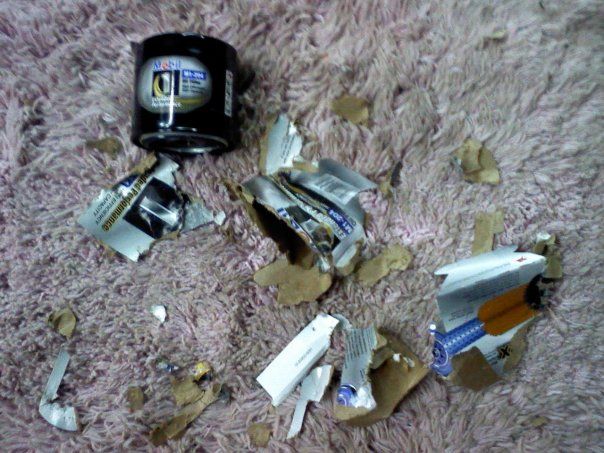 My girlfriend helped me pick and scrape the factory RTV off the transmission pan this morning. After that I hit it with Simple Green and a scrub brush and hung it in the sun to dry while I was scraping the bottom of the transmission.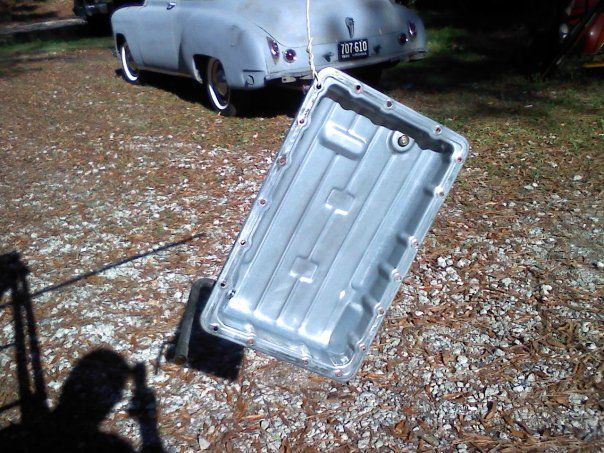 I'm going to have to hit the junkyard for probably an entire lock assembly. The tab Dad broke off doesn't look to be easy to replace. The locking tab that flips on and off of the rod is available in the Help products but the tab it goes into is only part of the $107 (dream on, stealership) assembly. I'm thinking about running out to the local pick and pull tomorrow during lunch. Wish me luck.