Tonight I started cutting up my spare stock XJ spring pack to build a bastard pack to level my rear springs back to stock height or there abouts. If I wind up with some lift, that's fine too, but that's not my goal here. My goal is simply to bring the rear up level with the front while maintaining that flexy, cushy stock ride.
The center of the spring eye is where the main spring starts to curve. I marked this with a speed square and a nail.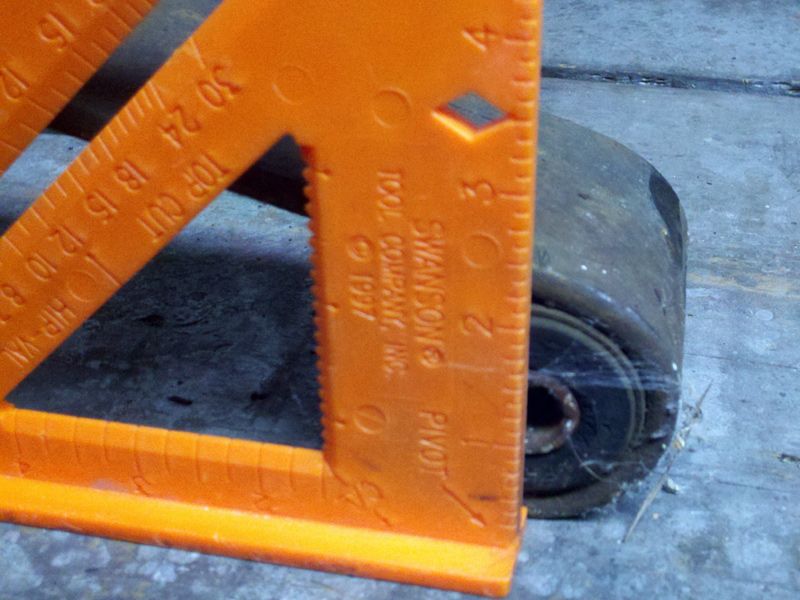 Illustrating verification for where the start of the curve.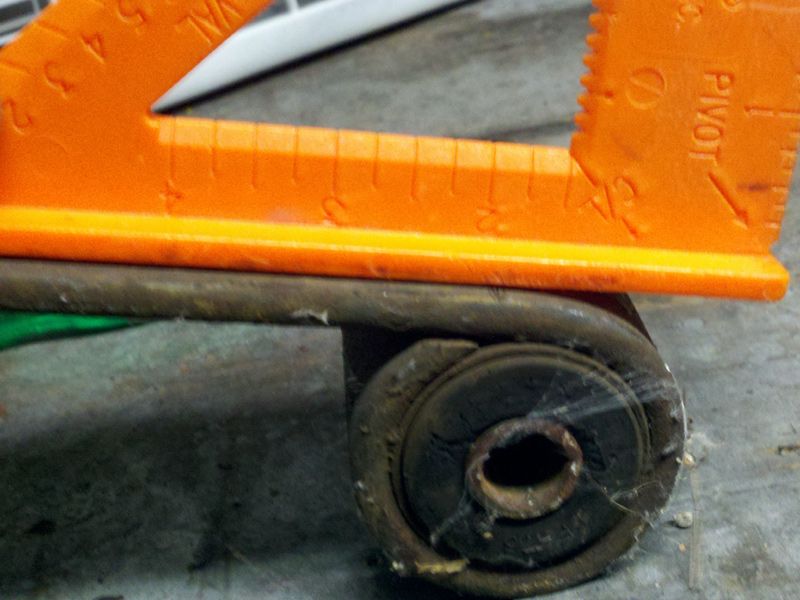 I then drew a straight line all the way across the leaf.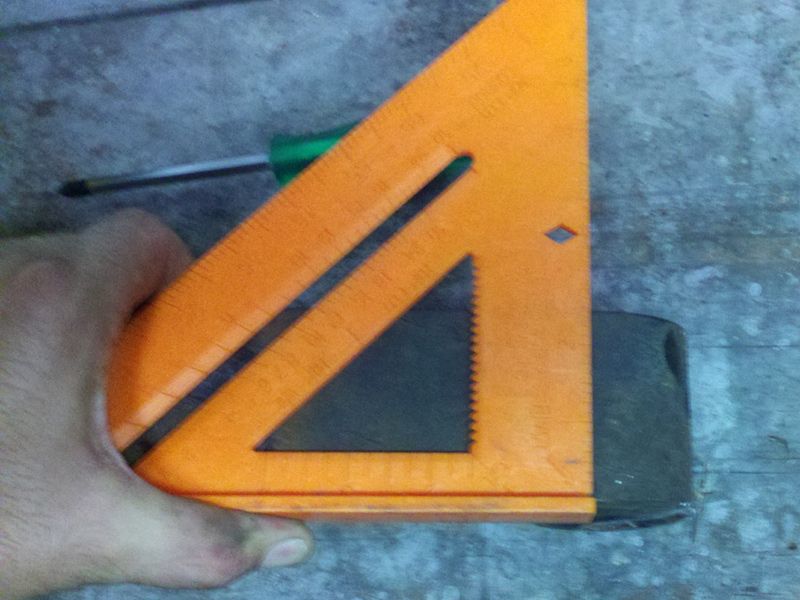 I used a nail as a scratch awl. Hopefully you have a better selection of tools.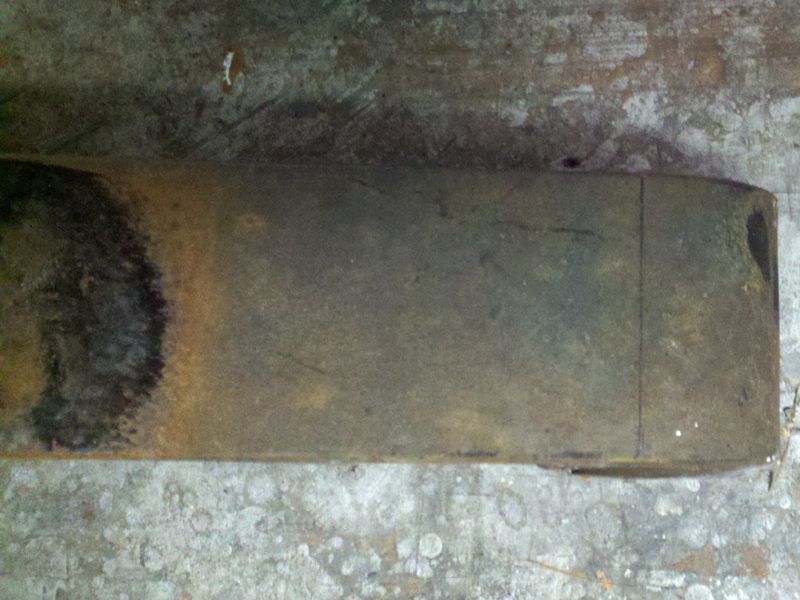 I used the bottom spring as a template to mark the curvature on to the main spring.
Today's episode is brought to you by the backwards letter K.
This was how I set things up to make my cuts. I also had a flexible light shining on the work surface.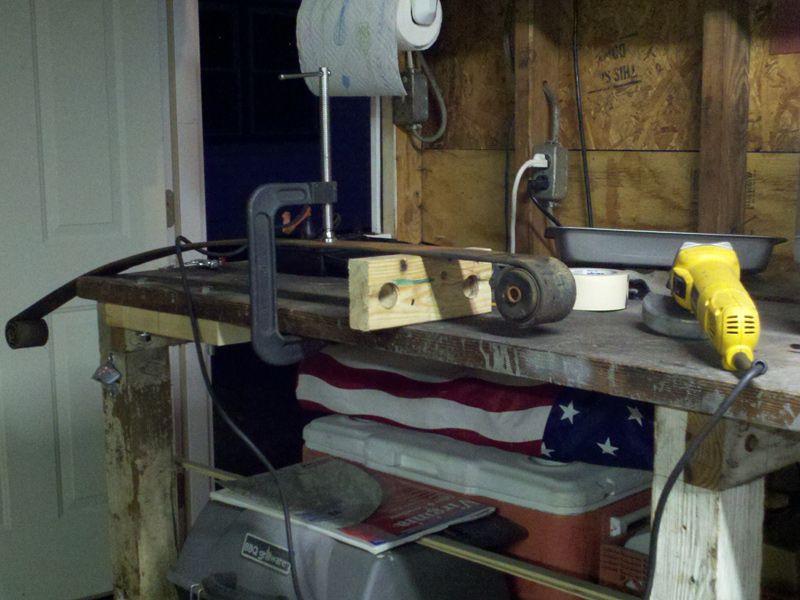 I made the longer striaght cuts first.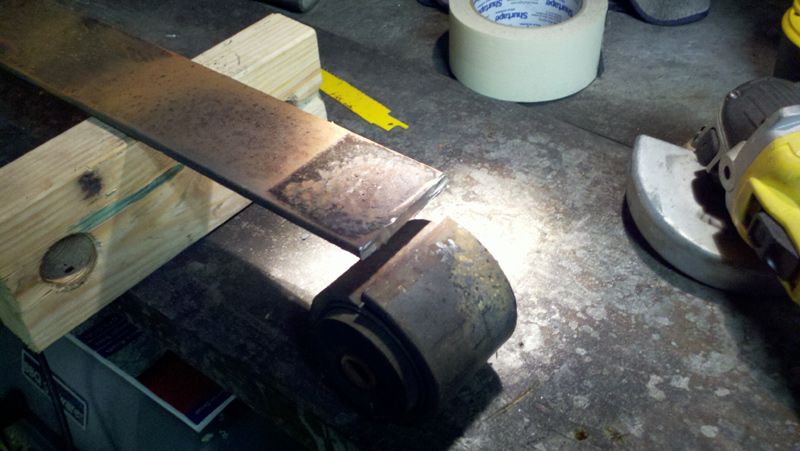 Then I nipped off the corners to save time at the bench grinder.
Took an extra couple of minutes but everything's rounded and smooth now.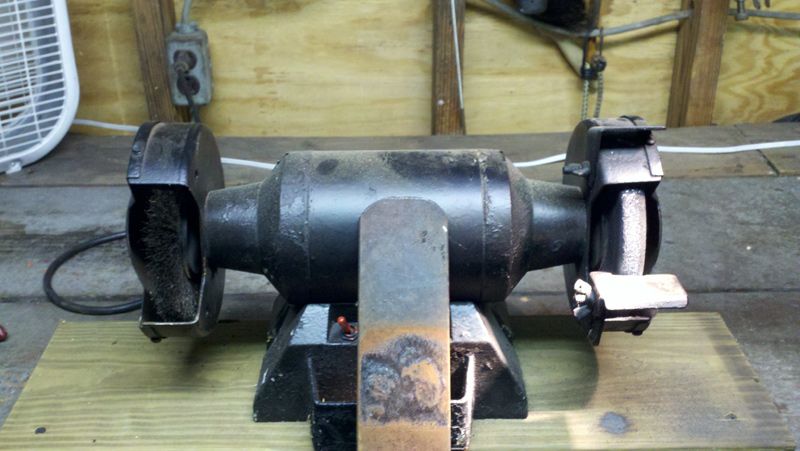 This is the basic pattern for my homebrew spring clamps. I used 1/8" flat stock in 1" and 2" widths. The 1" stuff has a center size of 2-1/2" and the 2" stuff fits over that, coming to 2-3/4".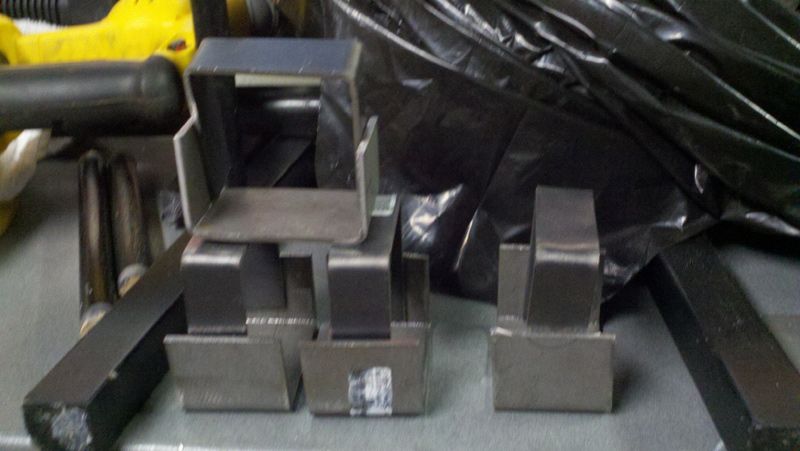 Notching the 2" stuff is slow and tedious but for $12 worth of material, the price is probably tough to beat.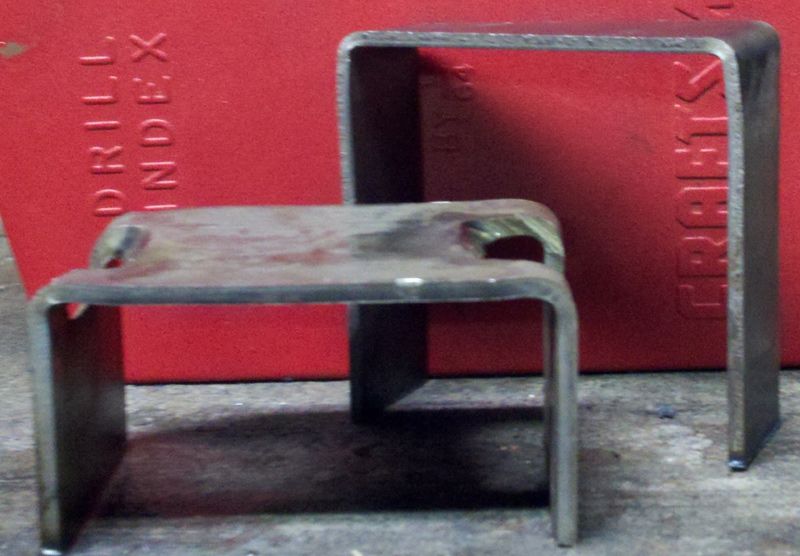 Once I know the size of my bastard pack, I'll trim the legs of this stuff down accordingly.