Short up date.
I finally got the hood back on. I still need to do the accent colors but the black is done.
[IMG]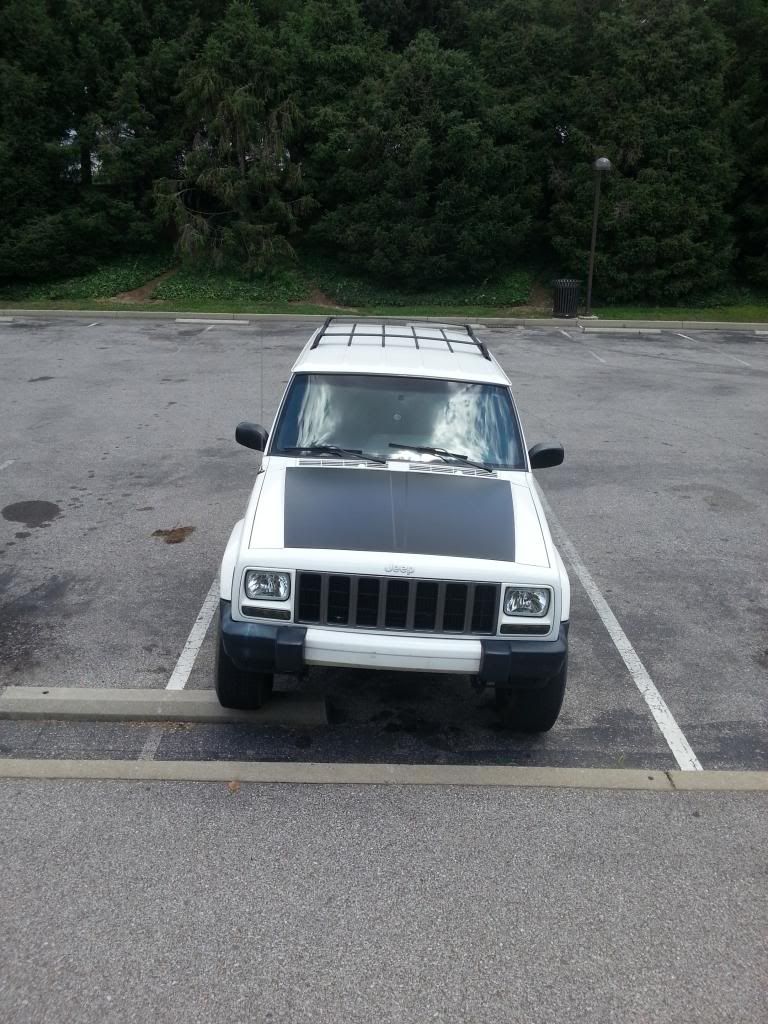 [/IMG]
As I mentioned I broke most of the bolts while removing the old hardware to install the lift. I still have a few items to button up to complete the install mainly the rear shocks. After looking through the forms I decided to take what seemed to be the easiest method to getting the broken bolts out of the upper rear shock mounts. So I started by removing the rear interior trim which requires removing the seat belts (I recommend a big breaker bar for this). Then I pulled the carpet back. Once the rear was exposed I drilled pilot holes from the center of the shock mount from the bottom up into the cab. I then measured the mount and transferred the measurements to the inside of the Jeep using the pilot hole as the center guide (see the pics below). I then cut the area out and began soaking the top of bolts with PB blaster. I now just have to extract the bolts (still working on this).
[IMG]
[/IMG]
[IMG]
[/IMG]
[IMG]
[/IMG]
I finally got the Jeep out on the highway after installing the lift and I discovered I have the dreaded Death Wobble. After consulting my local Jeep shop V3 (
http://v3jeepshop.com/
) they recommended that I get the tires balanced and then get an alignment. They also recommend that I get an adjustable track bar in order to get a proper alignment, so I ordered on from RC. I plan on getting new tires and the alignment this week so we will see if this corrects the Death Wobble.
Still to do. Once I get the Jeep driving correctly I need to flex it out to measure for bumps and then add some recovery points, then it will be time to get it out on the trail.