I made it home from work late yesterday and finally got a chance to start on my upgrade today. The cross member was an important hurdle and I just about got it completely knocked out today. I have to thank my Son in Law Kody for his patients and hard work. We must have fit this thing into place a dozen times before we finally got things how I wanted them and welded it out.
2 x 4 x .250 wall rectangle tubing and 3/8" thick flanges. The drop out is just wide enough to drop the transfer case or tranny out without messing with the suspension. The mount bolts to the chassis using 5/8" through bolts. The mount is 1/2" lower than stock so the tailshaft is dropped to help improve the angle.
Had to use some grade 8 fine thread bolts for mock up because we ran out of grade 8 course.
All set up with the long arm mounts welded in place.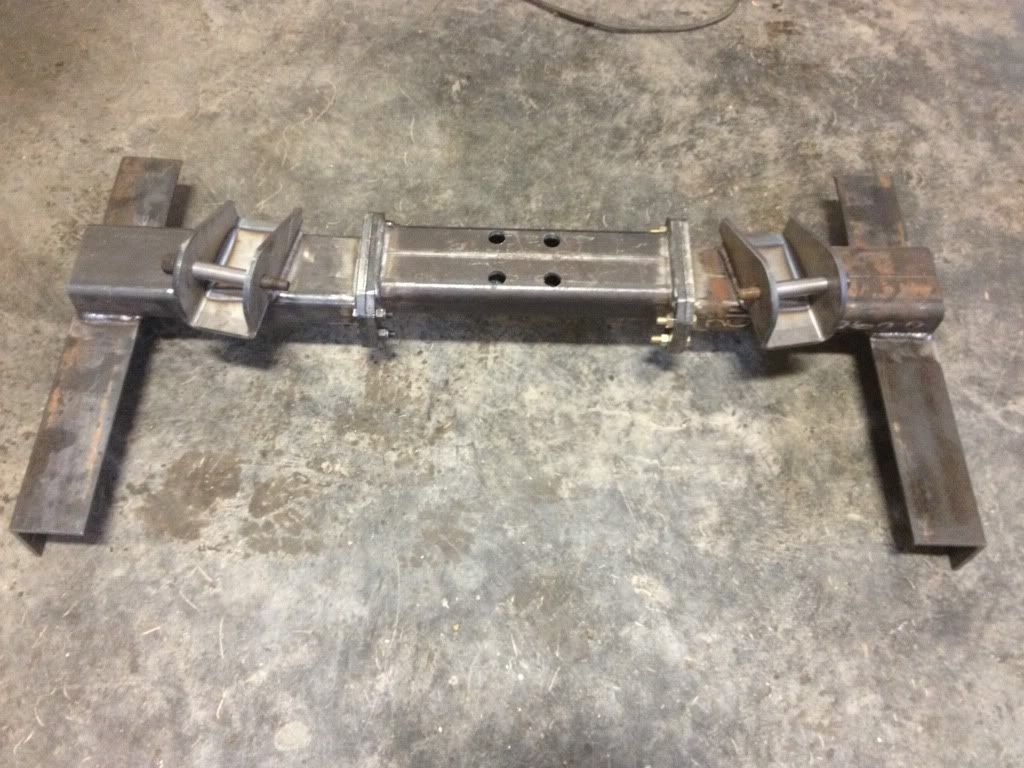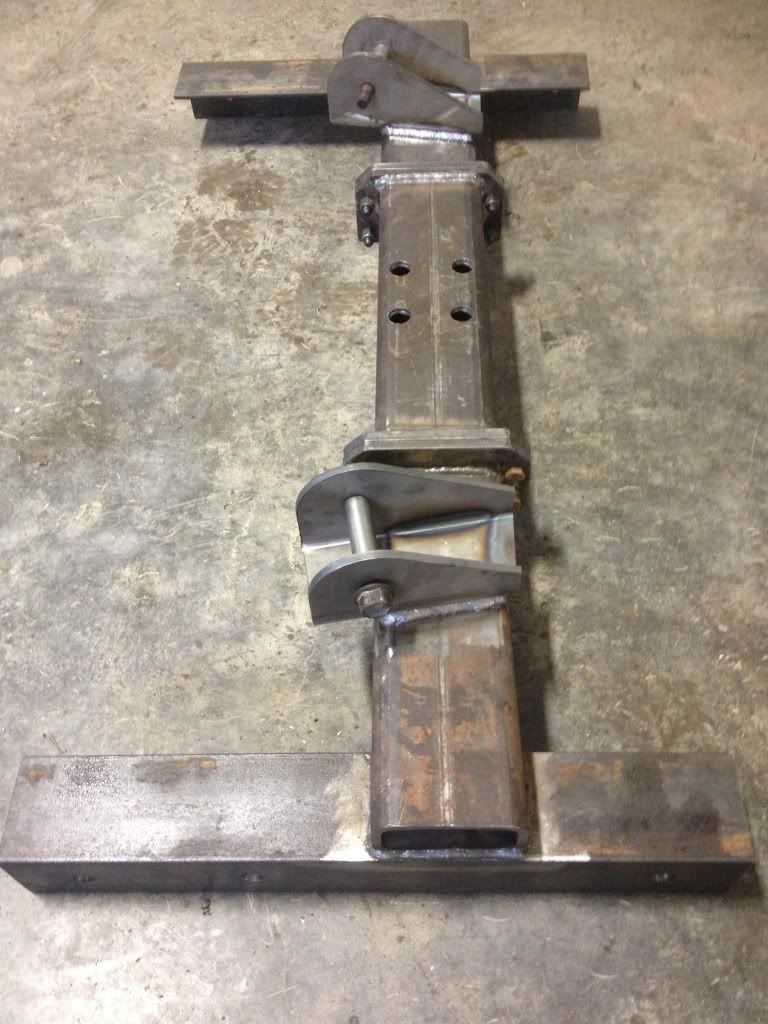 A different view of the Cross Member.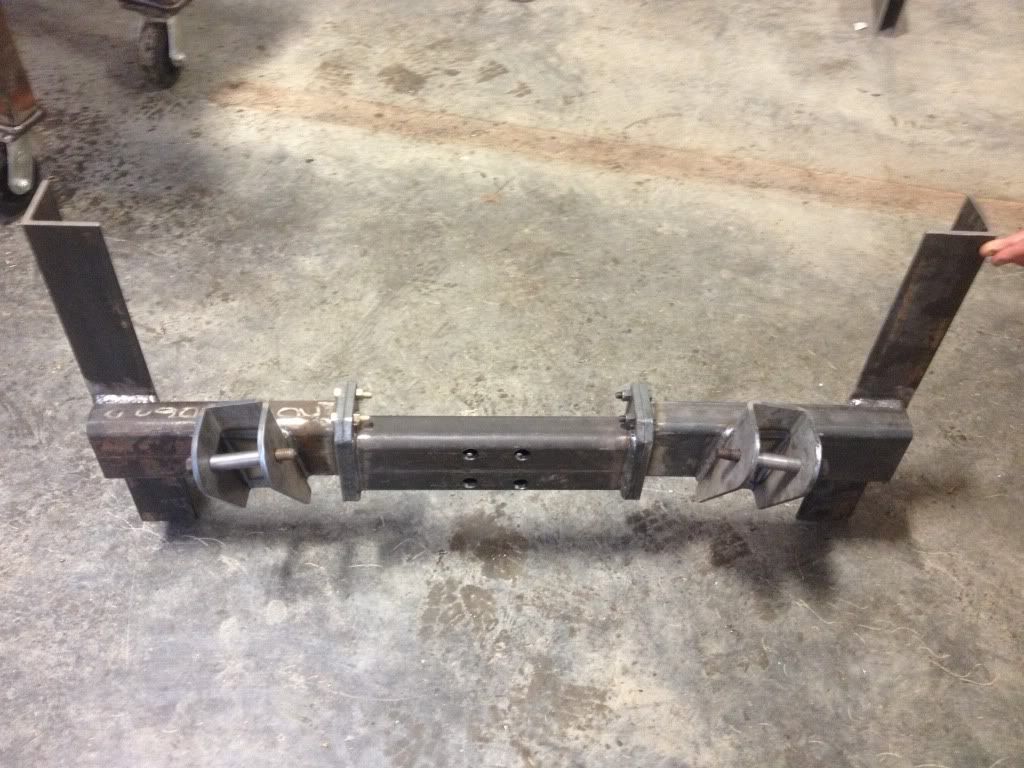 Still have a few gussets to weld on and it will be ready for paint.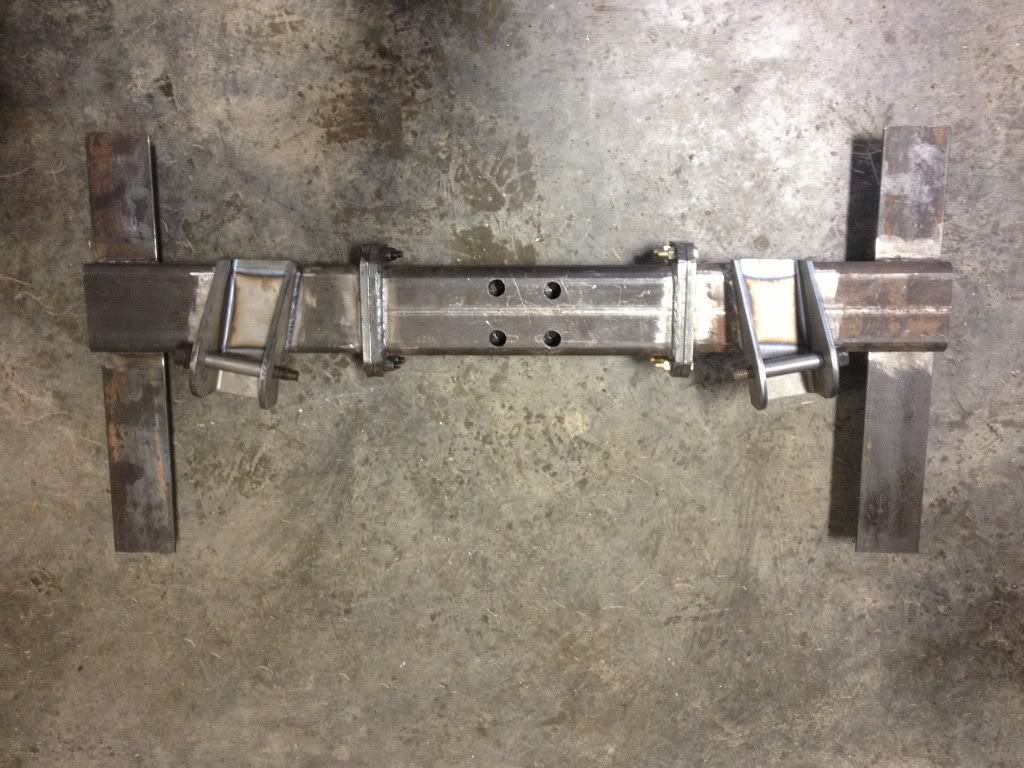 Gonna finish it tomorrow and bolt it into place. Next up is the rear axle.