Some of you may wonder why I did all of that. Well, it was time for me to step it up some. I found a decent set of 1 tons and I am going to town. HP60, full floating Corp 14, locked, rolling on 44" AG tires. 18.4-16.1 AG tires to be exact.
I got started on the upgrade last week. I spent about 2 hours prepping my axles and getting the rear leaf pack assembled and installed. I also installed the
JKS Adjustable Coil Spring Spacers.
I have lots to do. I'm going to thrash super hard on it next weekend and hope to get it sitting on 4 tires, ready to roll. If things go well I hope to be completely finished by about May 1st.
Here she sits as we speak.
JKS ACOS. Super easy to install. really nice product for anyone who needs a little more ride height or who wants to have an adjustable ride height.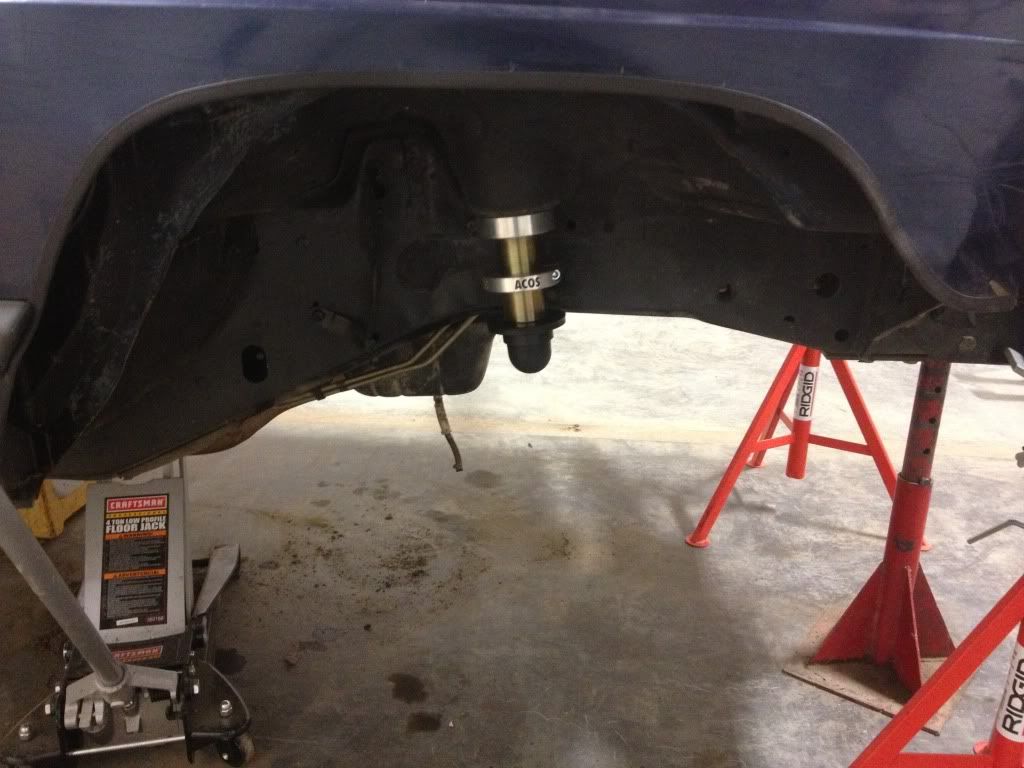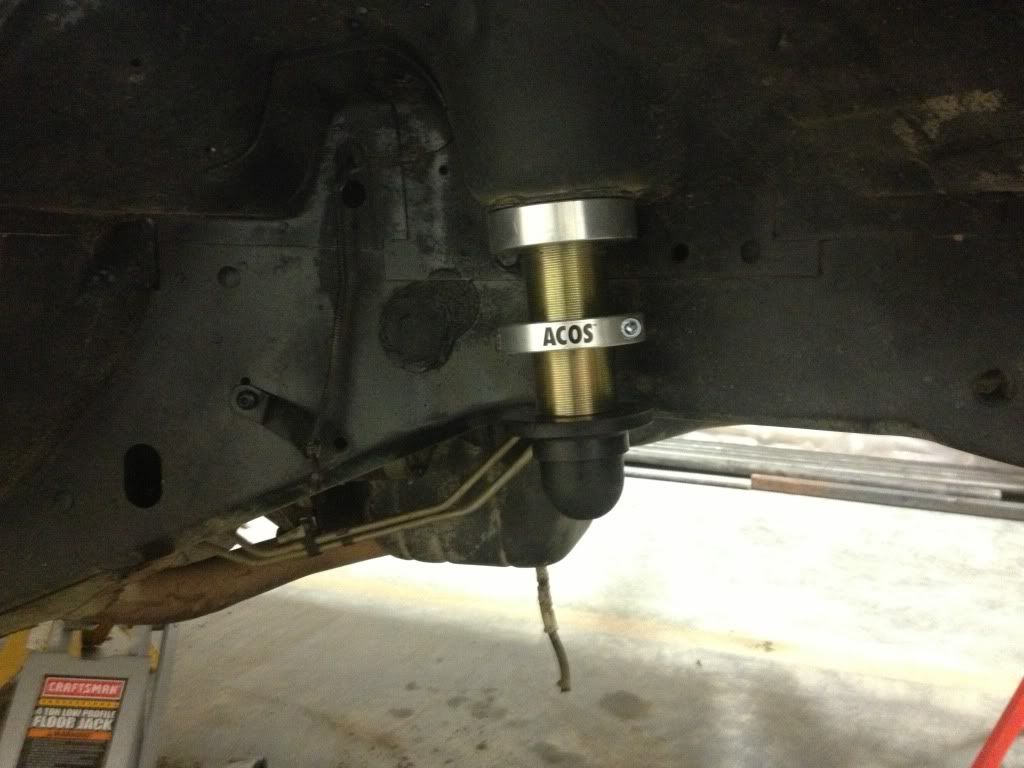 Rear leaf spring pack. Started life as a leaf spring out of a 1997 four door Tahoe. It has a couple leafs added for a total of 4" of lift over a stock XJ. The spring is 52" eye to eye and the center locating pin is 27" from the front eyelet. Rear axle set back is now 4" over stock.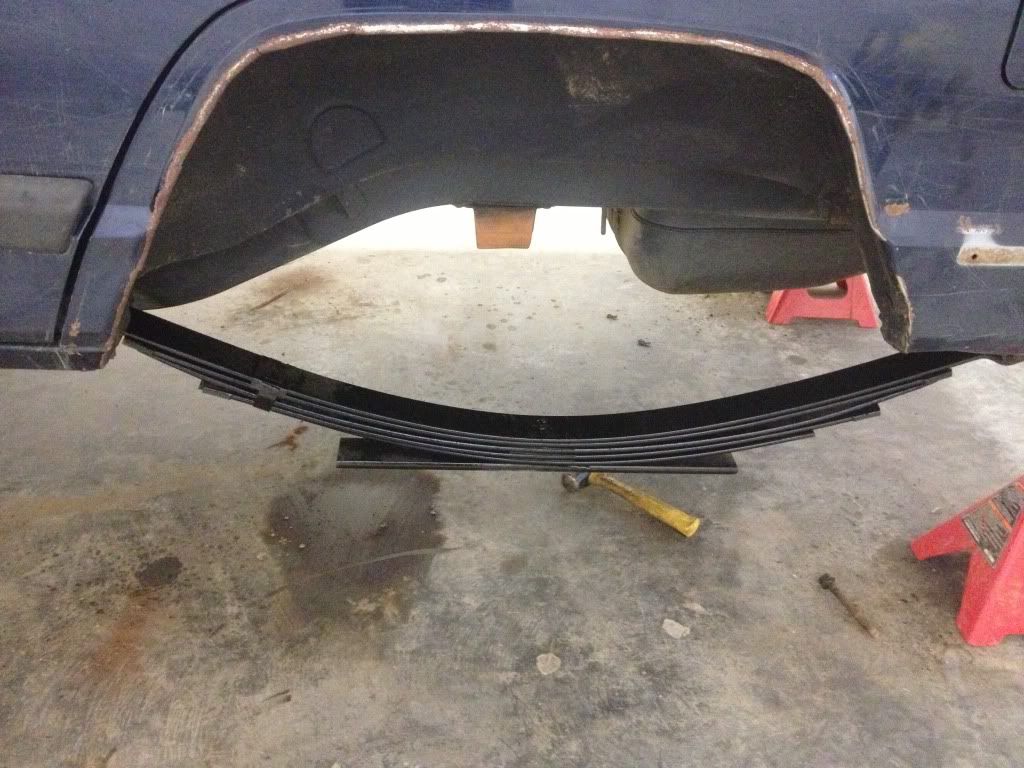 The new axles are pretty much prepped and ready for long arm brackets and spring perches to be welded on. I'm moving the front axle forward about 2.5" over stock. I'm shooting for about 1° to 2° of caster with this set up.
More to come.