Well, we had a super fun weekend of wheeling and camping. The gang planned to leave right after work Friday and head up into the mountains. We went to a local spot about 10 miles from home. The trail is only about 3.5 miles in to the camping spot but it usually takes several hours to get there depending on how bad the big mud crossings are. This weekend they were pretty bad.
Before heading out on this trip I installed my Spartan Locker. I wheeled a Spartan for a whole season last year in a HP44 and 38" tires and the thing worked flawlessly. I expected the same out of this Spartan made for the 60. As you can imagine the D60 locker is much bigger than a D44 locker. If any of you are considering a locker for the front of your rig you should seriously consider a Spartan. They are tough and they work, every single time. And they are very reasonably priced.
Stock open diff. Pretty spotless inside though.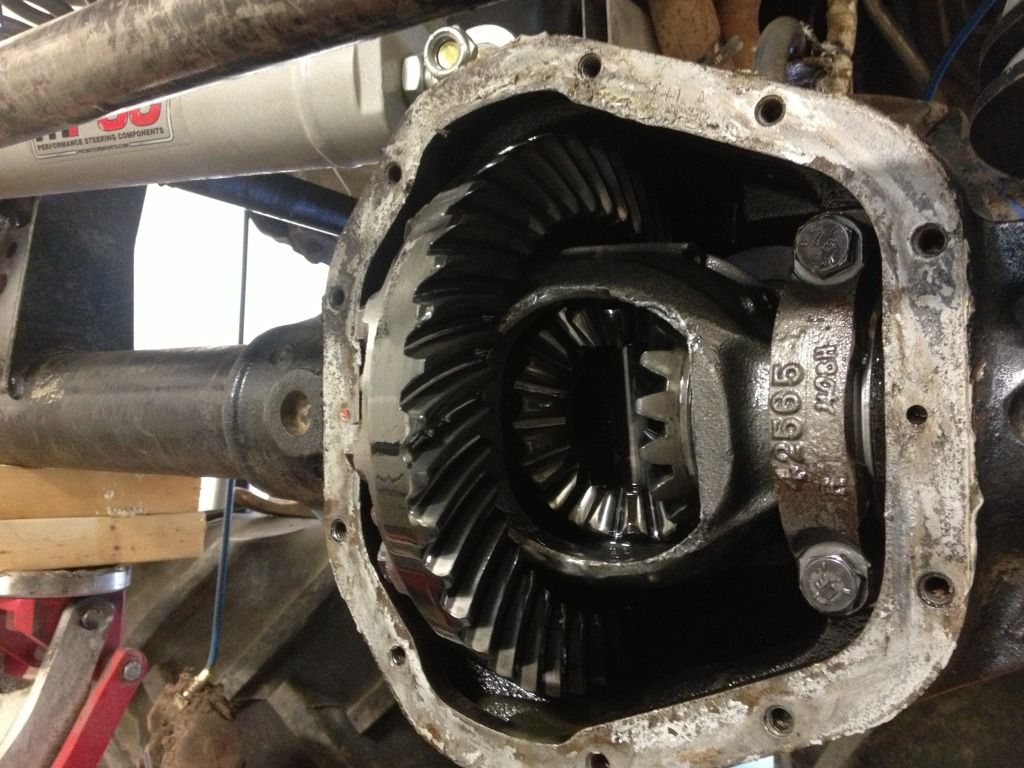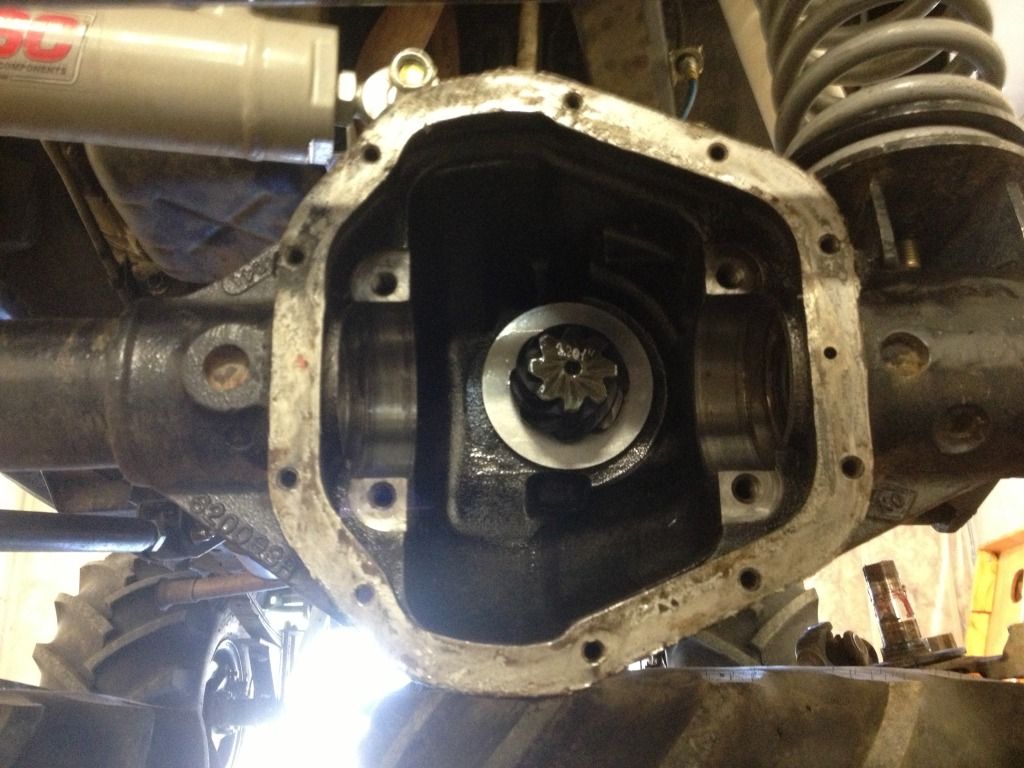 Installed. This thing is so simple to install. I topped it off with about 4Qts of synthetic gear oil.
I also finished up my rear cargo rack. A few of these things stay with the jeep on every trip but some are optional depending on how long we are going to be out.
Bottom row, from left to right.. First Aid Kit with a few extras like epi pen, sutures, tourniquet, etc. Fire extinguisher. The big red box is an emergency recovery box. Among other things it has a pack of flares, a couple of space blankets, a 10'x12' tarp, jumper cables, hack saw with extra blades, 2" ratchet straps, rain ponchos, some emergency MRI food rations, etc. On top of the red box is a small Gerber Axe/Saw combo tool. The blue cooler for refreshments. A empty milk crate so my wife can get in and out easier. Five gallons of water in a white water jug. Another crate with additional 2" ratchet straps and some recovery gear like snatch blocks and shackles. 225 piece tool box with every tool I need to repair my jeep or my tow rig. It's packed to the gills with tools. Another fire extinguisher. 100' of 1/2" poly climbing cord.
Top row, left to right. Stihl chain saw. two coolers for food and dry goods. ViAir 400 Air Compressor. Some hot dog forks that you can't see.
Besides the blue cooler, the crate full of straps and the 5 gallons of water, the rest of that stuff stays in the jeep at all times.