Got sick of cracking my hubcaps everytime I wheeled so I shortened them 1 3/4" gave the wheel somewhat of a new look. I have yet to hit one since this little modification.
Hit the rocker hard enough to push the doors up and now my hinges are loose and it creaks going down the road.... Oops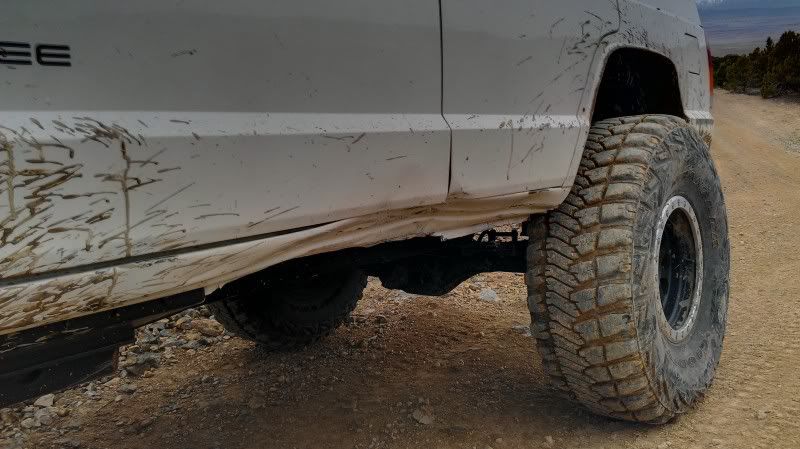 Went for a ride up in mountains last weekend and had a ujoint cap lose a clip and walk its way out. This is axle shaft #3 that I've had the ears get wallored out guess I should get some alloy inners the outters are already alloys and haven't had an issue
Took pic after I pushed cap in with finger lost clip and used a cotter pin too get back to pavement only to find spare clip in my toolbox D'oh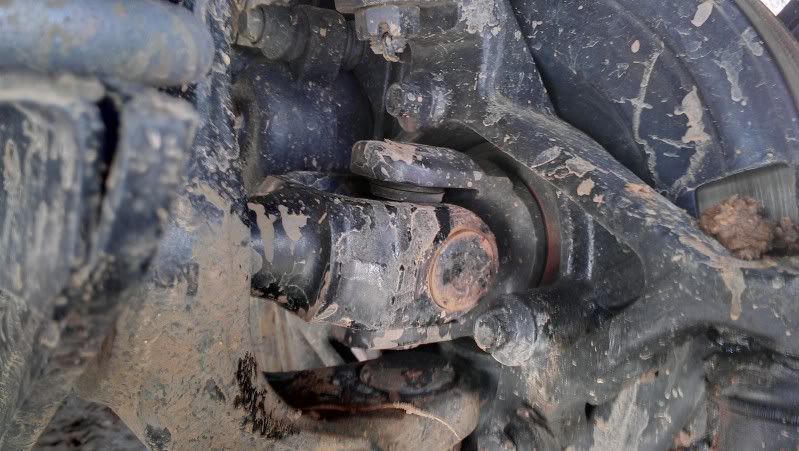 Tonight I decided to fold in my quarter panels!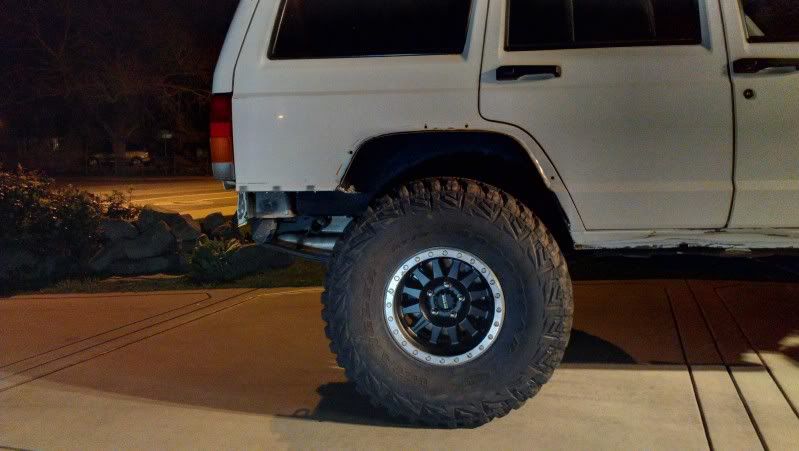 Getting new welder so hopefully I will be able to cut my rockers out and put my genright sliders on