Thanks! Redbeard144 I just wanted a bit more clearance under the big 9" and figured since my 33s was bald it was a good time to upgrade and ditched my wheelspacers as well.
Had a friend fab these up today out of 3/8" plate with 1.5" spacers
Parked next to fathers xj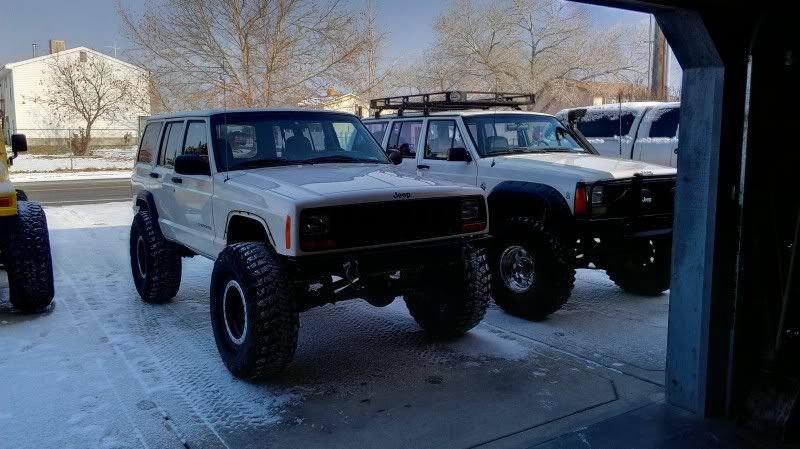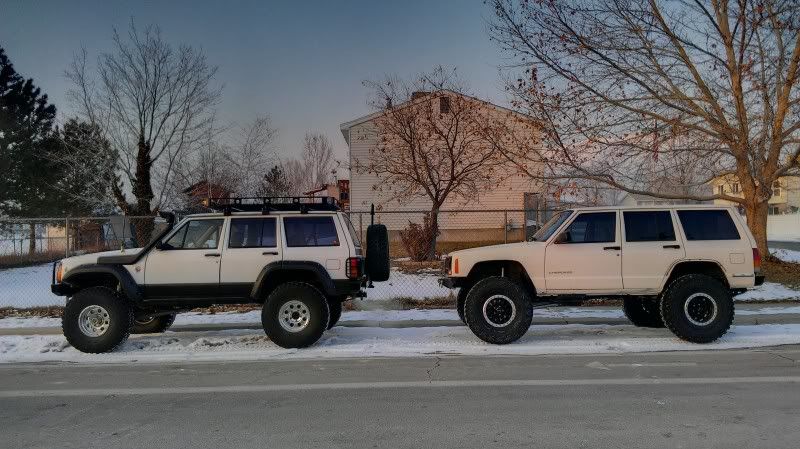 Fabbed up a new trackbar and installed highsteer
Next to friends xj he has about 5-6" lift
Gonna go get jeep out on rocks tomorrow and see how it does!