Sorry took so long for me to reply, i been studying for national registry paramedic (which i PASSED!)
Without further adue.......
So I mounted the fuse block for all my toys: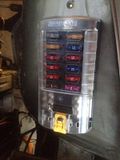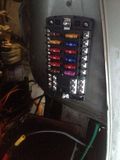 Made the 4 Ga supply wires for it with whats left over from the amp wires from my truck:
Made a bracket with aluminum angle stock from lowes, for my relays to mount to: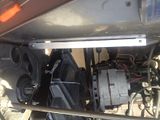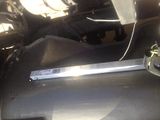 Then mounted the lights up. you'll notice i could only get 7 of the 8 windshield bolts out
: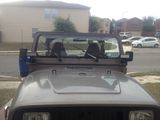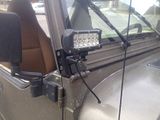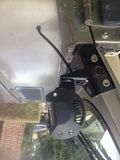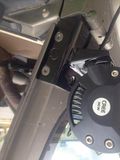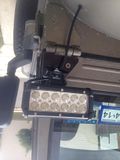 I didnt get pics of the floor mounted dimmer switch I use to fire the relay, but im sure youre all familiar with the style. Didnt get any wiring pics either, as i have yet to organize the LED lights and headlight wiring harness with loom
Brights & LEDs
LEDs only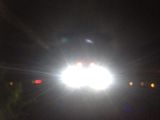 LEDs & parking lights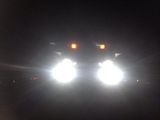 LED when cloudy out in the day
Overall im really happy with them! I swapped out all the mounting bolts that they came with, as they felt like they were made of plastic and their heads were very poorly sized (was not a good fit in any metric or std socket, even though they're metric threads). So $12 in stainless & allen head cap screws later and we have rock solid mounting! I need to aim them a little better but they work great for now......and i dont have anywhere really dark in the city to get a good aim lol There also is not much hood glare at all from inside the cab, which i was afraid of! I have some brighter headlight bulbs ill put in soon as well, since I now have the upgraded wiring harness!
Oh, and im sure some will ask, these are the sammoon lights