the factory center console was trashed when i got this thing, so i decided to do things a little different.
started by cutting down the factory shifter.
cut down the fac 4x lever as well.
made a new release lever and put a ball on top, still need to find a sexy alum. shift lever though.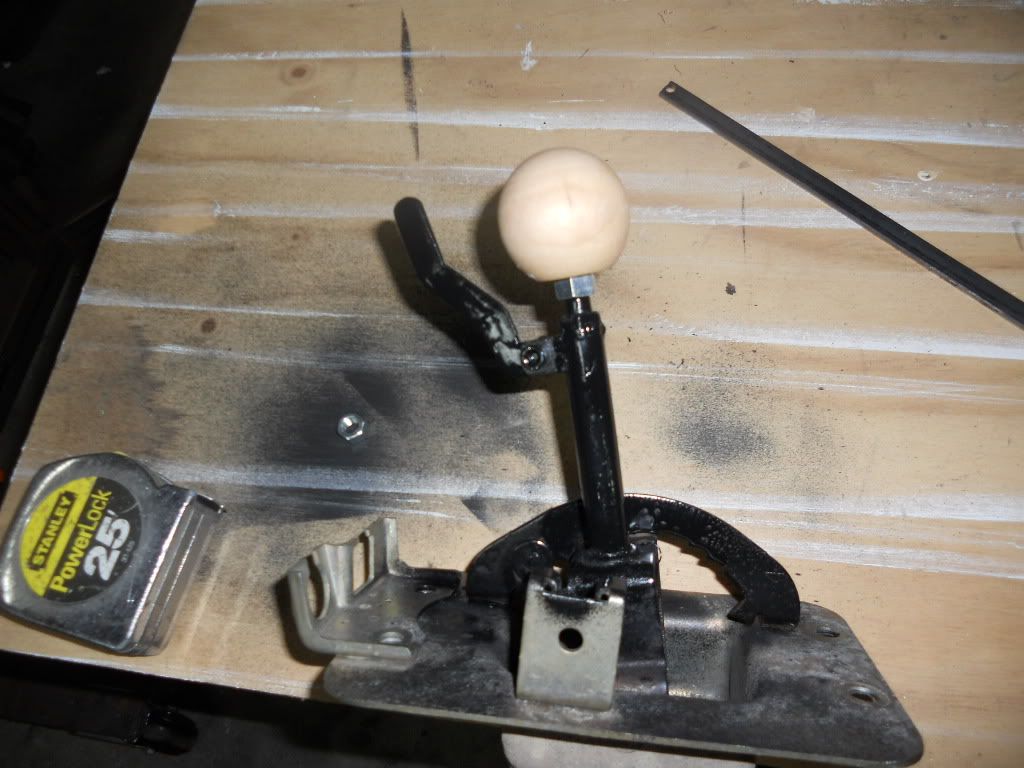 started making a new cover out of some 18g sheet.
bent it up.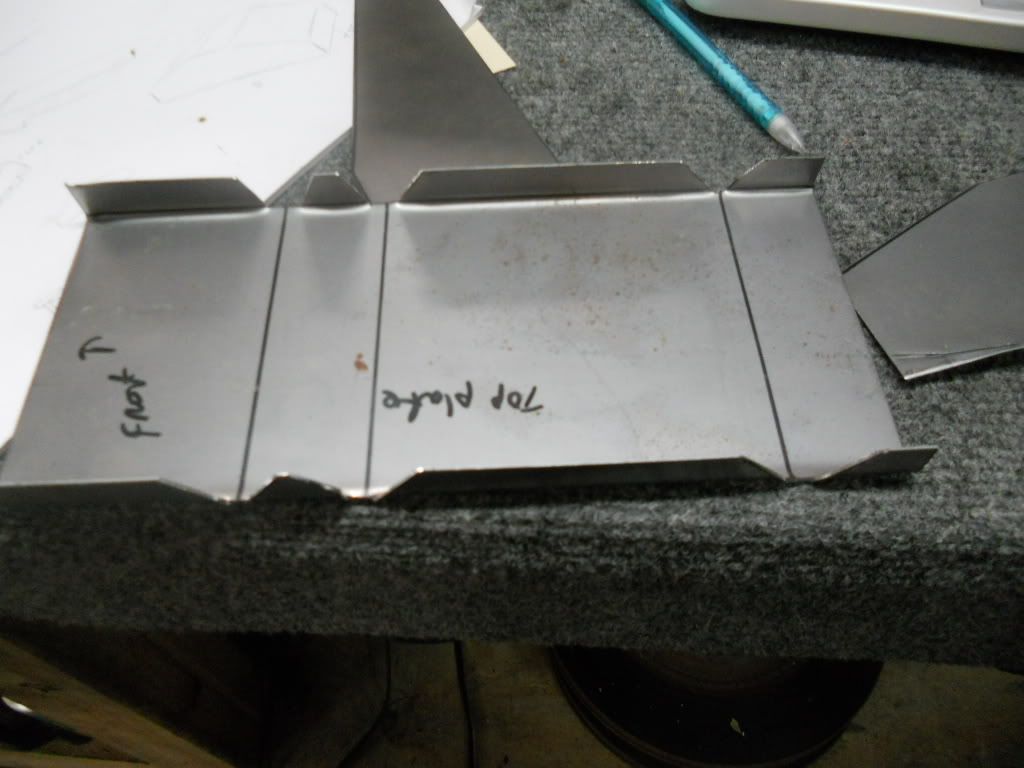 then installed the cover.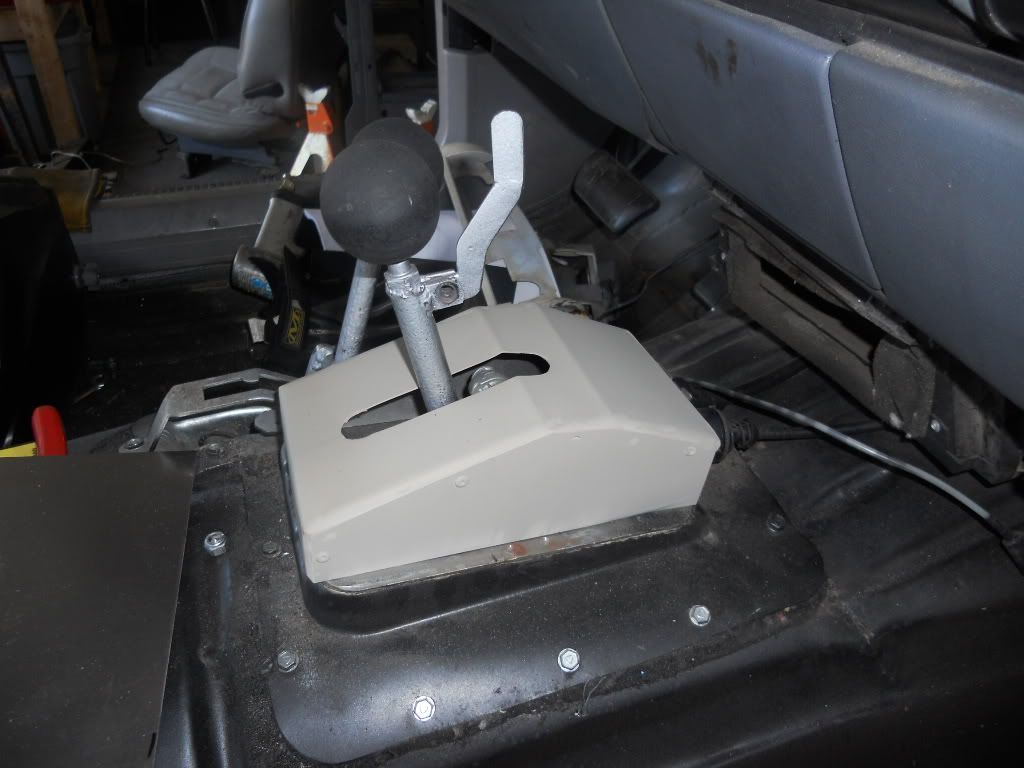 not everyones style, but just something fun for me.