hand bulit 88xj...no bolt ons.
---
well, i have been playng in the garage for some time now, and the build is almost complete. So i thought i would share some pics of the builds progression. Its not the prettiest thing around, but i build everythng myself, in my garage using minimal tooling.
specs for the build.
long arms
shackle relocation
rock rails
hybrid exo
bunch of non-sense..lol
on with the pics, hope you guys like.
started with a well worn out 88 4.0 231 i picked up for 600 bucks.
cut the doors of(made removeable)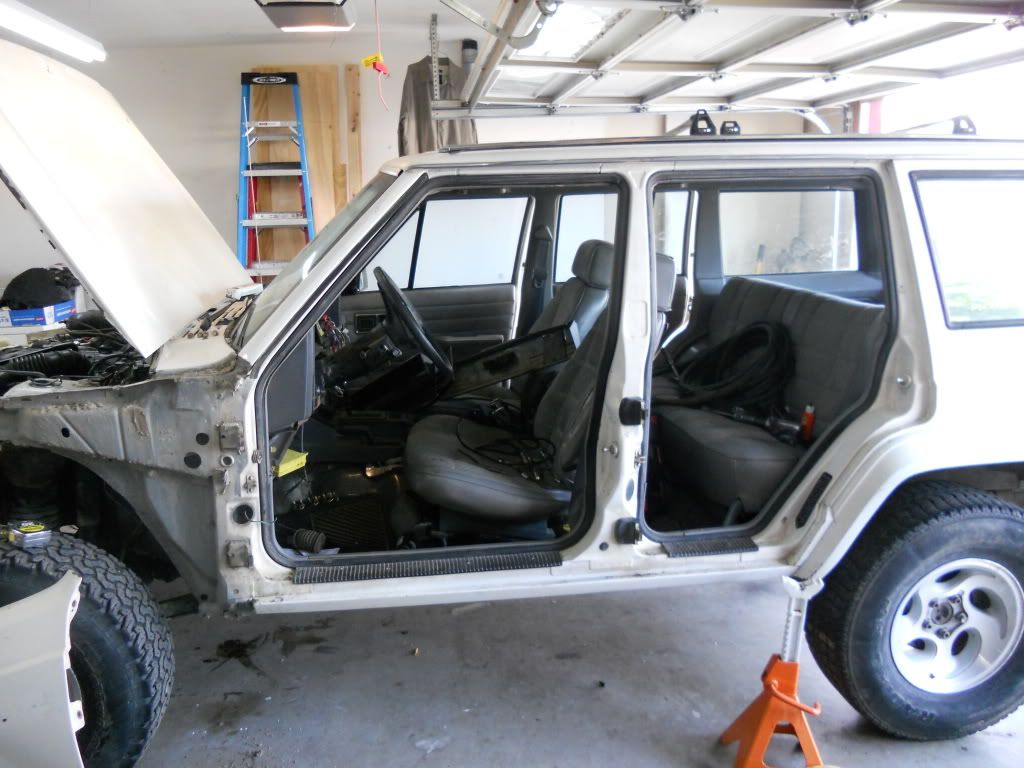 picked up some tube for the rock sliders. 2x4 .188 wall.
then got busy cuttng out the rockers for the rock sliders.