After a three month crush to get the Jeep done, I finally had the chance to take it off road today. The trails were nothing crazy, but we came home with all parts where they belong and everyone had a good time.
Project list:
Prep and repaint entire Jeep
2" BB lift
New wheels and tires
Brakes
New headliner
New sound system and speaker bar
Fog lights
Grill gaurd (had to repaint it as well)
The black on my Cherokee is bedliner material. I am now convinced that I made the right call by doing the lower half with that. Some of the vegetation on the trial was extremely tight and would have otherwise ripped my new paint job to pieces.
The guy with the JK has had the thing for over a year and today was the first time it had ever been muddy. He's now hooked...
About to head into the woods...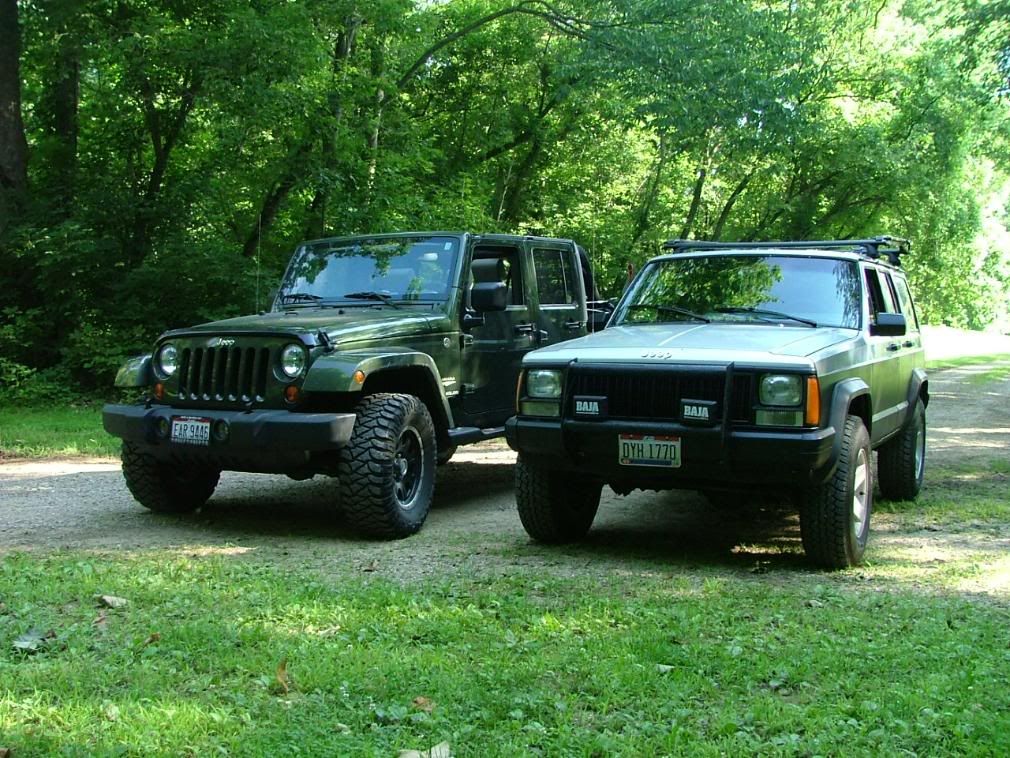 At the top of a very steep, tight, and long hill...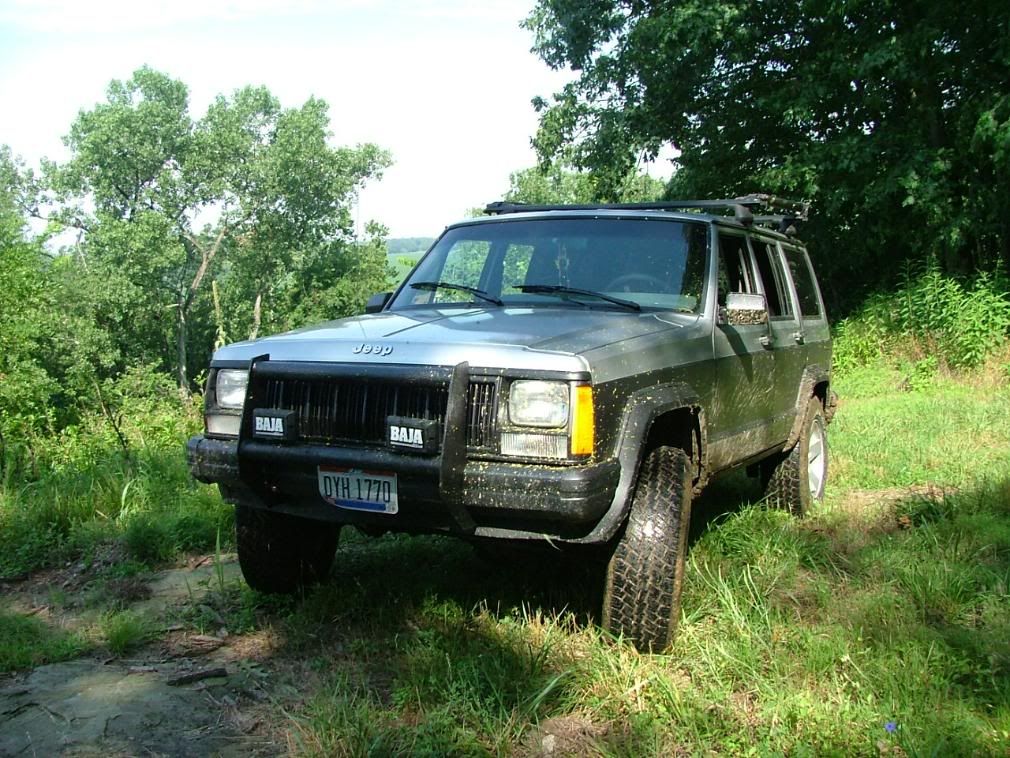 Heading home. I know a lot of people don't like the fender flares, but I think it looks good...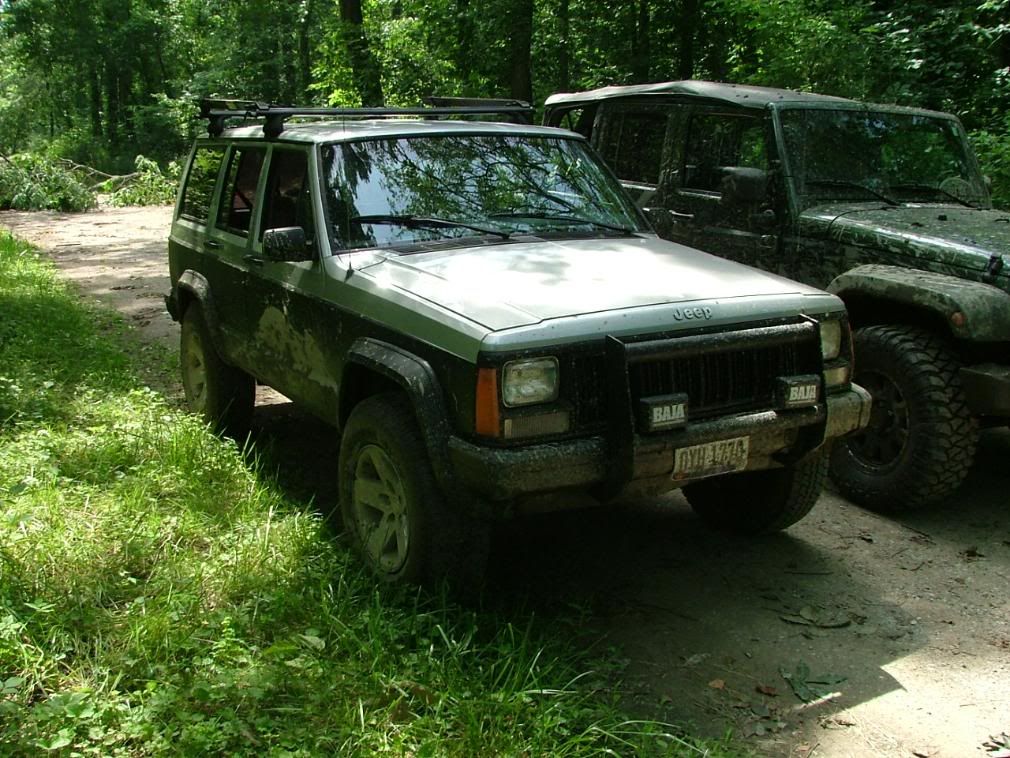 We also took a couple of kids out four-wheeling for the first time today. Man did they have a blast....