alright. before I get started id like to give a huge thanks to weeder1 for all of his help he gave today. He actually welded most of it so thanks again bud.
We started the morning with frame stiffeners. we got them done very quickly and had no problems. H.D. offroad has a very good product, and even better turn around. I would recommend them to anyone. Josh welded the first stiffener, and while he got started on the second, I went ahead and cut out the rockers.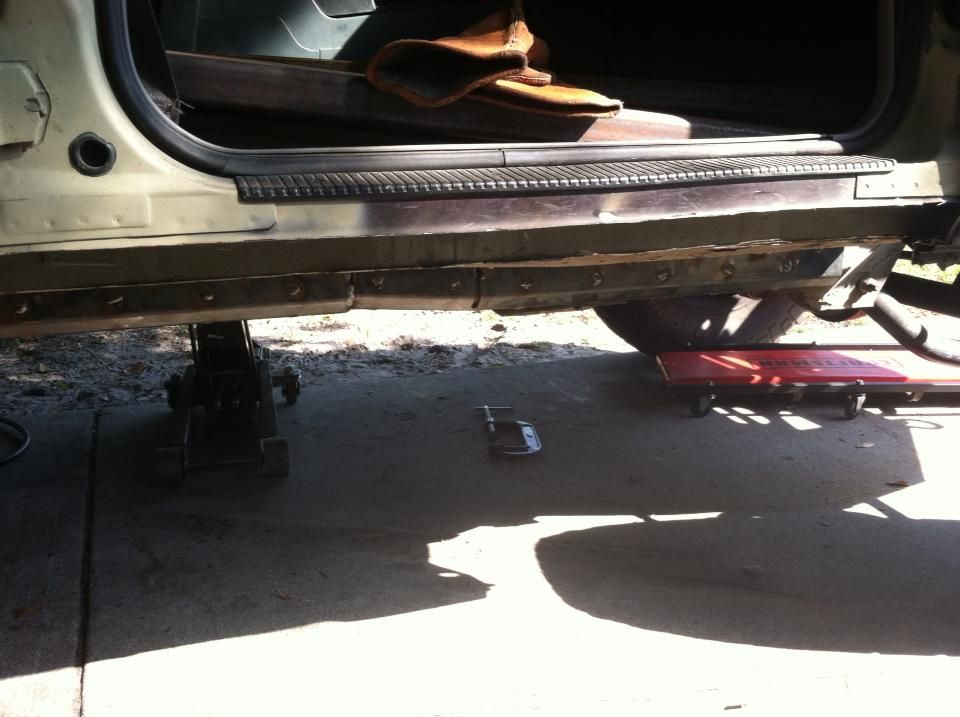 We finished up the stiffeners pretty quickly and moved onto the sliders. I chose to go with 2x6x3/16 square tubing. We started with some inch1/2 angle that was plug and stich welded to the body.(sorry I forgot to get a picture of it.) Next we cut and capped the 2x6. Weeder came up with the idea of cutting a 45 degree angle off the front and I went with it because it was different. I really liked the end result.
We spent quite a bit of time trying to figure out how we would tie the sliders to the frame, and getting the angles right. After some trial and error, we came up with 2 braces that we cut from some leftover 2x6. If I need to later I will add another brace to each side
So that's it! im very happy with the outcome. Jeep feels stiffer riding down the road so I guess that's a plus. On the first we're going on a trip so ill be able to get a better idea how it does offroad then.
few more pics of the finished product