Found the time to do the relocation brackets today. this was a very simple install, just a little time consuming. First thing I did was pull the old shackle off. this was by far the hardest part of the install, I ended up needing a 4ft breaker bar almost the entire time
Next, just cut the old shackle box off. I didn't get any pictures of this, but its very easy, just keep an eye on the fuel hoses on the drivers side.
next just put the box up in its place using the old shackle bolt, and nutstrips. If you don't have nutstrips already, I would advise them. its just 3 more bolts to tie the brackets in.
Next it says to remove to mark the top holes, and remove the brackets. I just removed the old shackle bolt and drilled straight up into the cab with a 1/2 drill bit and went ahead and tightened the tie in plates in. this process will also suck the brackets up as high as they need to be. I feel like you can go ahead and tighten everything down after this. I did have to trim both tie in plates but it was minor and quick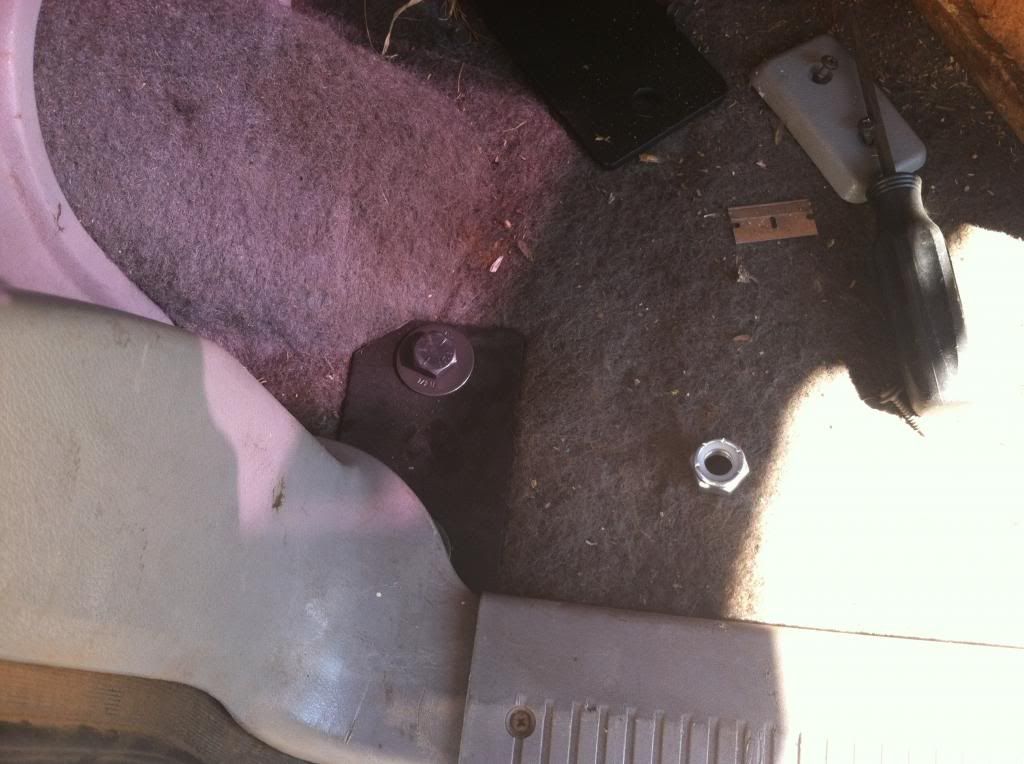 then just hook your shackles up and find the best angle for your needs.
This is what I ended up with and I may do some more fine tuning tomorrow, the shackle seems to be bottoming out on the back side of the bracket. maybe ill more it one more hole back or possibly a new shackle.
like I said, this was a very easy install and it provided zero lift, just like advertised. no experience on the ride or flex so ill update that when I have a proper opinion